We spend five minutes with Datuk Dr Sheikh Muszaphar to learn his thoughts on men's aesthetic needs and how that led him to become an ambassador for M·A·C Clinic.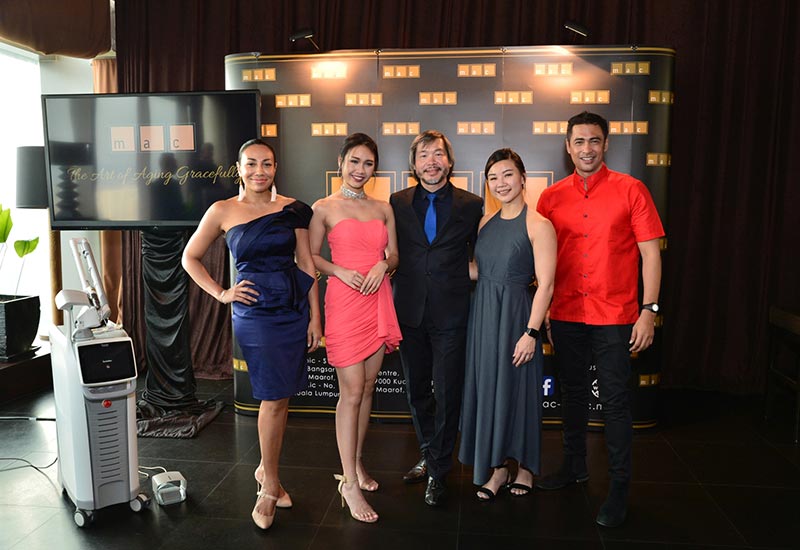 The year is 2007. The mission: to send the first Malaysian into space through the Angkasawan program. That Malaysian is none other than Datuk Dr Sheikh Muzaphar Shukor, who is by profession an orthopaedic surgeon. Since the success of program, he's rightfully gained an additional vocation as an astronaut.
Fast forward 11 years, he's also assumed the role of a father to four children and recently, an ambassador of M·A·C Clinic (formerly known as the Malaysian Aesthetic Clinic).
You probably didn't see that last one coming (or maybe you did because of his charming persona) but true enough, he is the clinic's first male brand ambassador. He joins singer Ning Baizura, triathlete Kimbeley Yap and model cum social influencer Janice Tan in the M·A·C Clinic family.
"We are delighted to be working with Datuk Dr. Sheikh Muszaphar as our new brand ambassador for M·A·C Clinic. A father of 4 kids who leads a healthy lifestyle, he makes effort in maintaining his skin health and well-being as he progresses with age akin to our brand philosophy of promoting the art of ageing gracefully," announced Dr. Hew Yin Keat, founder of the brand.
We took five minutes of his time to learn his thoughts on men's aesthetic needs and how that led to a relationship with the brand.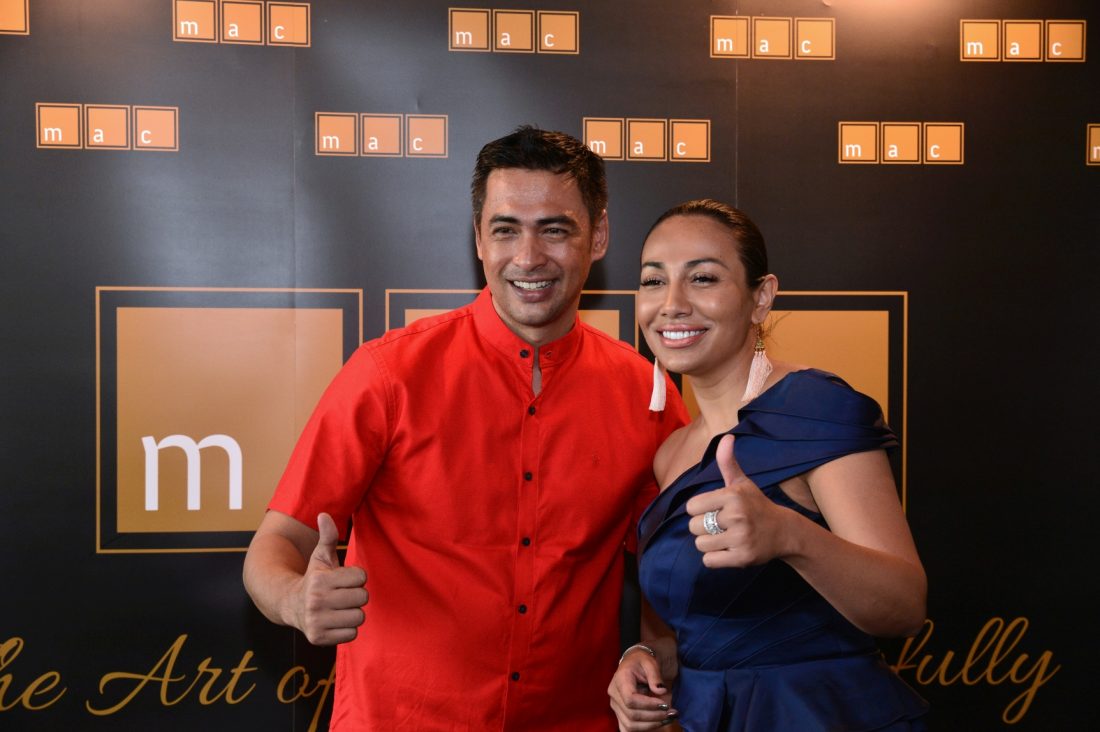 ---
Firstly, congratulations on your appointment as brand ambassador of MAC Clinic! Tell us about how this opportunity came along.
I stumbled upon MAC Clinic by chance at BSC and wanted to know more about their services. I was attracted to their latest technology of aesthetics, skilled doctors and certainly their hospitality. Getting to know Dr Hew himself was an added bonus and we became great friends.
In your opinion, are men becoming more self-conscious about their looks? If so, why?
Definitely. Even statistics show that sales of men's beauty products are increasing globally. Men are becoming more self-conscious of their looks which is understandable. It's all about looking good and feeling good.
What do you think may be stopping some men from visiting an aesthetic clinic?
The trend is increasing for men to come and get treatment at an aesthetic clinic especially in urban areas. But many still shield away for many reasons. Are men being too vain wanting to look good just like our counterparts? Maybe so but men are willing to spend in order to look good. Aesthetic procedures can be pricey too but it's definitely an investment for the long run.
What advice would you give them?
Be bold. It's important to look good in today's society. As we grow older, eating healthy and regular exercise is just not enough. We need to spend extra on beauty products for men. Looking good and feeling good are like nutrients to our soul.
What is your personal skincare routine like?
I only use moisturisers and UV protection cream on a daily basis every morning. That's just what I need as I'm exposed to the sun often when I'm off to work. That's it. I try to do at least the basics for my face.
Why is MAC Clinic your trusted specialist for your skin?
MAC Clinic advises me on how to take care of my skin as a whole. I do try on some of the machines which impress me. A session allows your face to be rejuvenated and fresh in an instant which is great when I have events to attend. My life is packed and all I need to do is just pop by MAC Clinic and come out (of it) looking good and feeling great at the same time.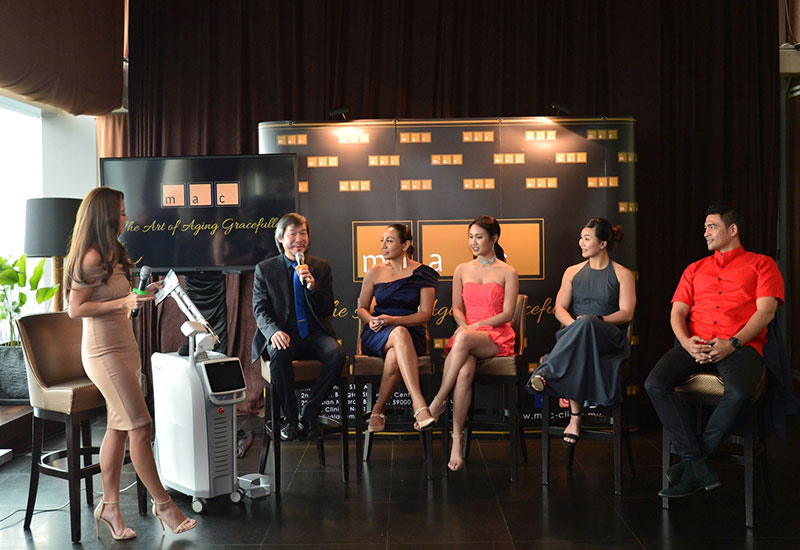 Along with the announcement of Datuk's ambassadorship, M·A·C Clinic introduced a state-of-the-art equipment that multi-tasks as well as he has proven: the Fotona StarWalker®. Awarded The Aesthetics Industry Awards 2017 by The Aesthetics Guide, the medical laser's revolutionary Pico + Nano system allows it to combat skin pigmentation, complex tattoos, deep acne scars and wrinkles effectively with a single session.
Its variable laser wavelengths target superficial lesions as well as deep-lying structures, efficiently removing imperfections without scarring or pain. And the best part? You don't need to be an astronaut or ambassador to experience this cosmic shift forward in the medical and aesthetic laser industry.
To set an appointment for a consultation or to experience the Fotona StarWalker® kindly call 03 2093 6136.
Location: S117A, 2nd Floor, Bangsar Shopping Centre, 285, Jalan Maarof, Bangsar, 59000 Kuala Lumpur.
Opening hours: Monday to Friday – 11.00am to 6.00pm; Saturday – 10.00am to 2.00pm; Closed on Sunday and Public Holidays