With the increasing demand of aesthetic products and services in the market, Dr Jason Yip offers insight into the price of beauty for both practitioners and consumers today.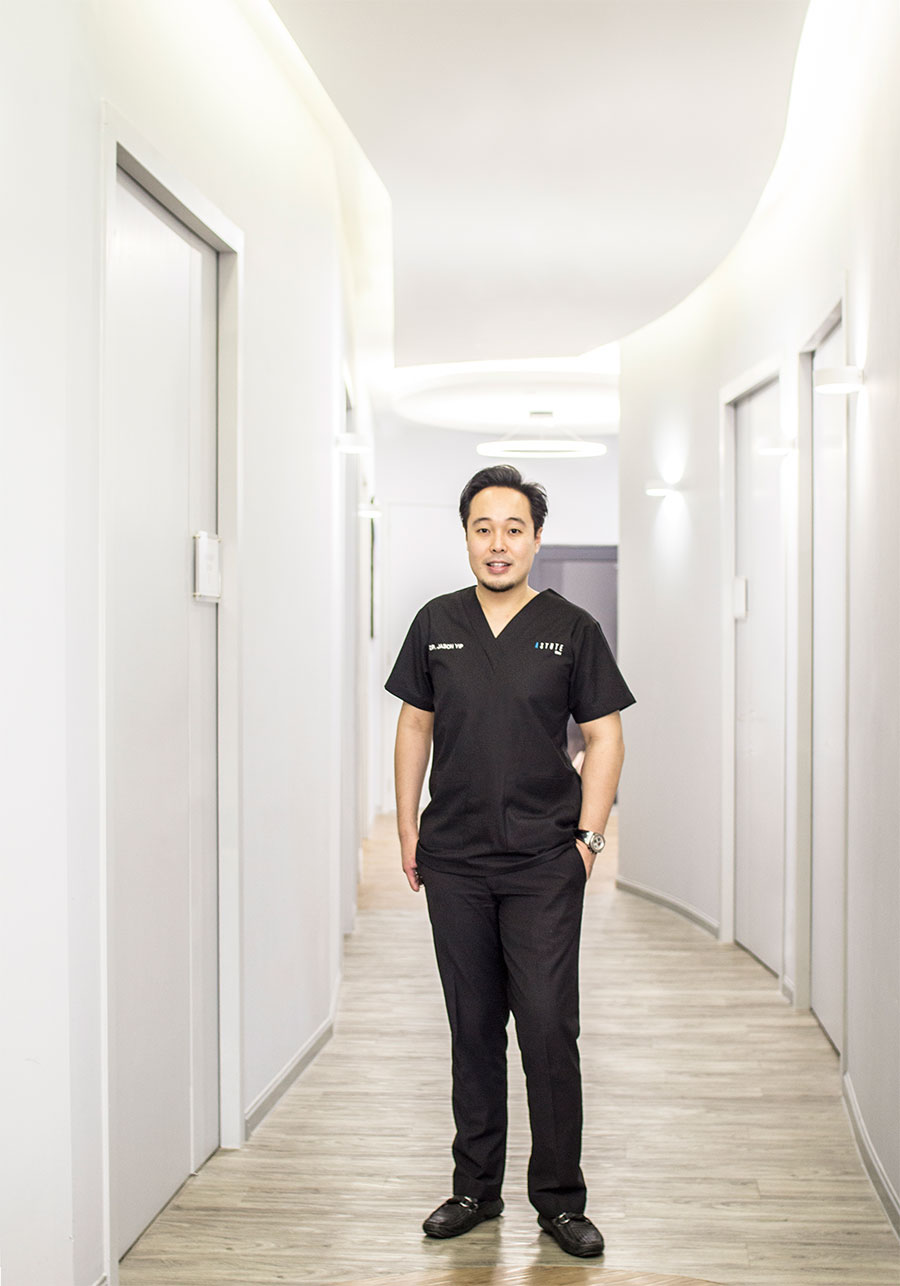 In an age where media is becoming practically unavoidable, one industry that is reaping the benefits is the beauty and cosmetics market. Whether deliberately or subconsciously, the media presents a standard of what we should look like to be considered attractive – and this translates to an increase in consumer demand for beauty products and services worldwide.
Let the statistics speak for itself. Last year, the global cosmetic industry grew an estimate of four percent, with Asia and Oceania being key leaders, accounting for 40 percent of the market. In the next five years, cosmetic sales (including skincare, hair care, makeup, etc.) are projected to grow exponentially in Asia Pacific, amounting close to 14.9 billion U.S. dollars.
Founder of Astute Clinic Dr Jason Yip notes the positive outcomes of the industry's growth locally, attributing it to better government regulation on the practice. "Before this, there were a lot of non-licensed 'medical doctors' flying in from other countries to treat patients in dodgy places.
"But patients are more protected now because you need to be certified by the government to perform aesthetic operations; you need to have a license they call the LCP – Letter of Credentialing and Privileging," he says.
Since 2013, the LCP certificate dictates the prerequisites and guidelines for aesthetic medical practitioners such as himself, thus providing more recognition for industry professionals.
While on the subject of industry professionals, it's best to understand the three main branches: aesthetic doctors (Dr Jason falls under this category), dermatologists and plastic surgeons.
"We mainly do anything pertaining to the skin and appearance from head to toe. It could be hair removal, skincare, weight loss," he explains of the first scope of practice.
"Dermatologists, on the other hand, mainly address skin problems like eczema, allergies and so on. Then, there are the plastic surgeons who do the nip and tuck – liposuctions, facelifts, nose jobs, boob jobs, and more invasive operations," he adds.
There's also an overlap among the three professions that may be causing some of the confusion – all three are qualified to perform botox and fillers for patients; though plastic surgeons are the main trainers of the two procedures, according to Dr Jason.
Now with the industry in demand and the regulations set for starting your own business, what's stopping aspiring doctors from entering this field of specialisation?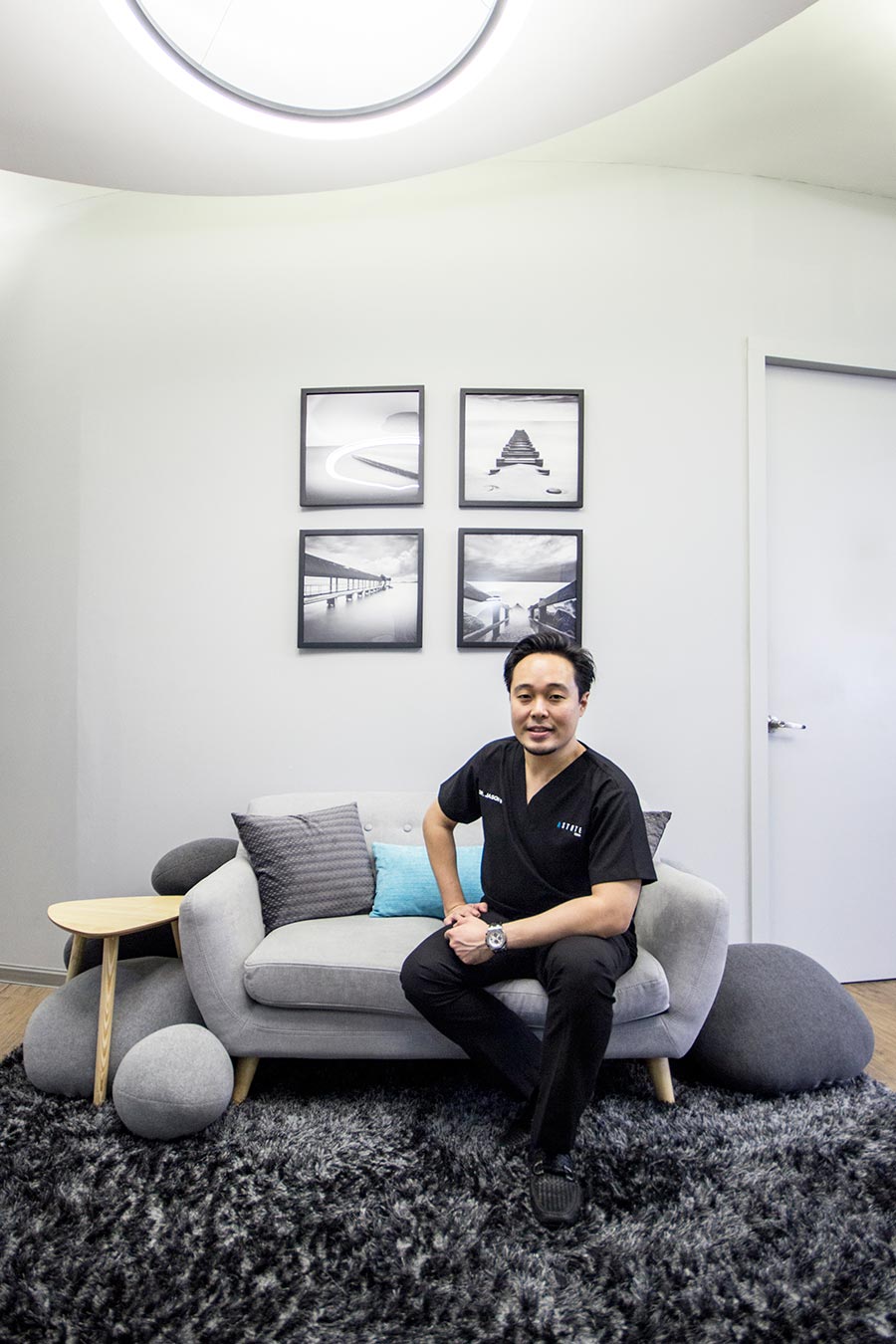 Passion and integrity vs. money and media
The answer to that question isn't so straightforward, Dr Jason believes.
"If you want to go into aesthetics thinking of just making money, it's not the right way to approach it. I think if you want to do something, you have to really be passionate about it," he says.
Ironically, he found his true calling when he was in the middle of specialising in paediatrics back in medical school. Realising he had an eye for beauty and attention to detail, he switched to aesthetics and never looked back since.
After receiving his training and certificate at the biggest dermatology centre in Malaysia, he moved on to another well-established aesthetic centre in Singapore. Later on, his personal business ethics, combined with the vision to start his own practice, stirred him to set up Astute Clinic last year.
"When I was working for someone else, it was usually based on commercial interest, which sometimes is not in the patient's best interest. I thought if I were to start something on my own, something that is patient-centred, I can go ahead and advice my patients without a second thought as I am not answerable to anybody on top," he divulges.
"If you want to go into aesthetics thinking of just making money, it's not the right way to approach it. I think if you want to do something, you have to really be passionate about it."
Passion and integrity are indeed two imperative virtues to possess not only to start a business in aesthetics, but also to keep at it.
New products and technologies are introduced every year and without the yearning to learn and adapt them, one will lose credibility in the field. But sacrificing time and family gatherings for conventions and further study isn't the only challenge, there's also the patient's unrealistic expectations that necessitate full honesty on the doctor's part.
"Sometimes people come in wanting to look like someone on TV, which is not possible. I have to give them a more realistic picture of things – maybe we can work with what you have, but you can't go all the way there. Even if you do surgery, it's not 100% possible," he tells.
"Generally, Malaysians are not very informed about these things, so a lot of times they get themselves in sticky situations or end up with serious complications."
The first step to addressing issue is through awareness and education, which brings us to the next point: understanding the methods to achieve your desired results.
Know your options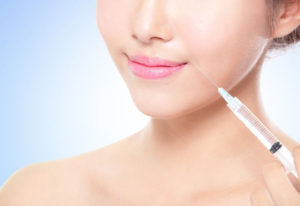 There are three classifications of aesthetic medical procedures, namely non-invasive, minimally invasive and invasive methods.
"Non-invasive means there is absolutely no breakage or injury to the skin. This can include simple skincare or laser procedures or creams. Minimally invasive involves minimal breakage at the superficial layers of the skin, for example, botox and fillers. Anything beyond that is considered invasive, such as liposuction and surgery," he explains.
Being an advocate of a more natural approach, Dr Jason offers only non-invasive and minimally invasive treatments at Astute Clinic.
On which procedure works best, he says, "I think you can still achieve the same results with non-invasive and minimally invasive methods compared to invasive methods…It's a matter of preference, but if we tell people that these techniques are safer, they are generally more accepting."
Nevertheless, like everything else, moderation is key. Overdoing any procedure, whether invasive or not, may not be beneficial to a patient.
"At the end of the day, it's up to the doctor to advise the patient based on his or her best interests whether to go for a procedure, to go beyond it, or to know that there are other options as well. There should always be an option for patients to choose."
Take baby steps
With Christmas nearing and 2018 around the corner, Dr Jason shares some advice and his personal skincare regime to look and feel good throughout the festivities.
"First and foremost, do your research. It matters a lot the doctor that you're seeing, the clinic that you are going to, or even the products that you are using."
"If you're keen to try a new treatment but may not be comfortable with something invasive, you can always start with something simple like skincare. Believe me, when you have a good skincare regime, it helps you in the long run."
The doctor and his family swear by his vitamin C skincare product, which is more lightweight than traditional serums and suitable for all skin types. Other than that, he personally applies moisturiser and sunscreen everyday without fail.
"Invest in a good moisturiser – not something which is too rich that will cause breakouts nor something too lightweight that ends up not doing its job – you need something just right for your skin. This is where doctors like myself come in to assess the suitability of the products for your skin."
For those willing to go one step further to achieve instant and long-lasting results, Dr. Jason offers a wide range of treatments customised to your skin's needs. He also recently introduced the Astute Mermaid Elixir using the breakthrough Juvéderm® VOLITE, formulated to enhance skin hydration and elasticity.
The procedure is minimally-invasive, entailing injections of skin conditioning hyaluronic acid (HA) gel into the middle layers of the dermis to rejuvenate the skin from the inside out. It works like a skin booster treatment, except with results that last up to nine months compared to three months for a typical booster.
"Moving forward later, if you are little bit more adventurous, you can try botox and fillers to shape your face. You can start gradually, you don't have to jump into invasive techniques straight away."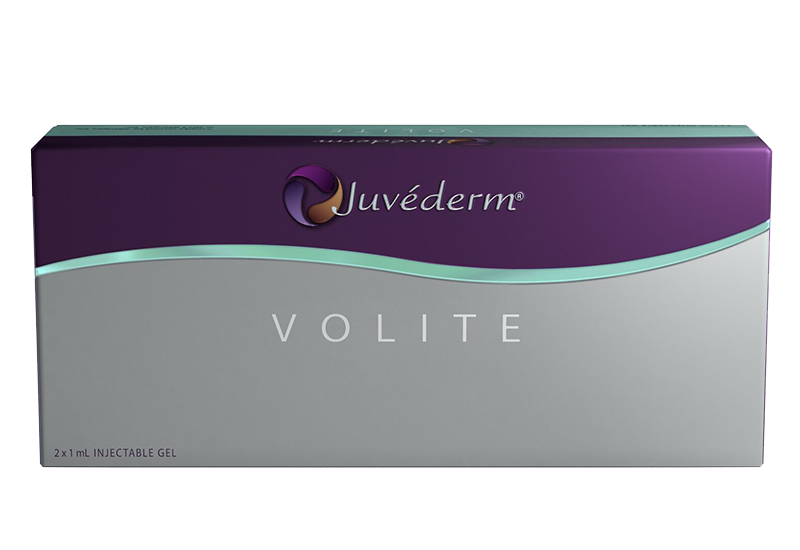 For more information on Astute Clinic, visit the official website at astuteclinic.com or follow them on Facebook here.
Location: Lot L2-18, 2nd Floor, DC Mall, Plaza DC, Damansara City, 6, Jalan Damanlela, 50490, Kuala Lumpur
Photography: Gan Yew Chin
Product images: Courtesy of Astute Clinic