Anew vintage by the great champagne house of Dom Pérignon is a reason to celebrate, which is why the House recently invited guests over for an intimate dinner at DC by Darren Chin to celebrate the unveiling of the vintage Dom Pérignon 2013. 
Newly appointed DP Society Chef Darren Chin served up a wonderful dinner paired with the champagne, highlighting the distinctive taste notes of the new vintage which pays tribute to the Dom Pérignon's legacy of late-harvest vintages.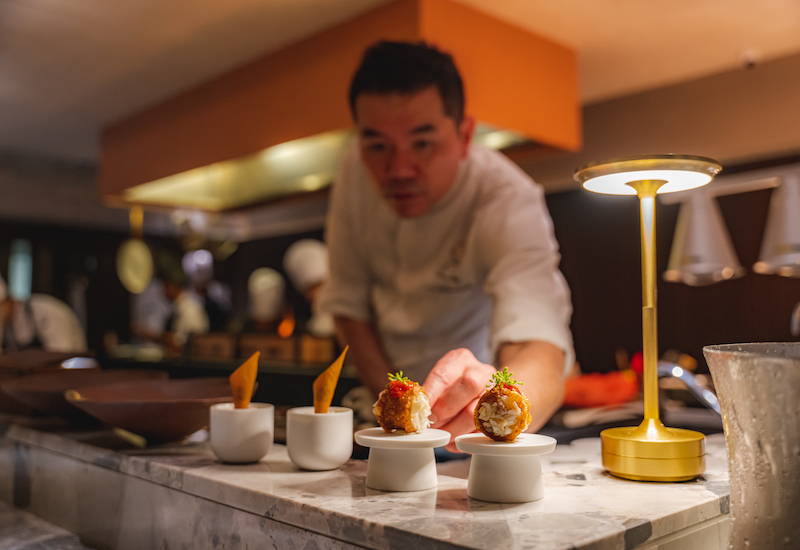 The result is a champagne full of clarity with a distinctive lightness and a full-bodied richness. It comes as no surprise that the House is renowned for its craftsmanship in creating a harmony of tastes and sensations, which brings us to Chef Darren Chin's excellent craftsmanship in pairing the champagne with a dinner highlighting the five facets of the Dom Pérignon 2013. 
The champagne's characteristics of precision, intensity, tactile sensation, minerality, and complexity are brought to life on the menu. A notable dish is the carabineros with sorrel and lemon butter, highlighting the intensity of the vintage.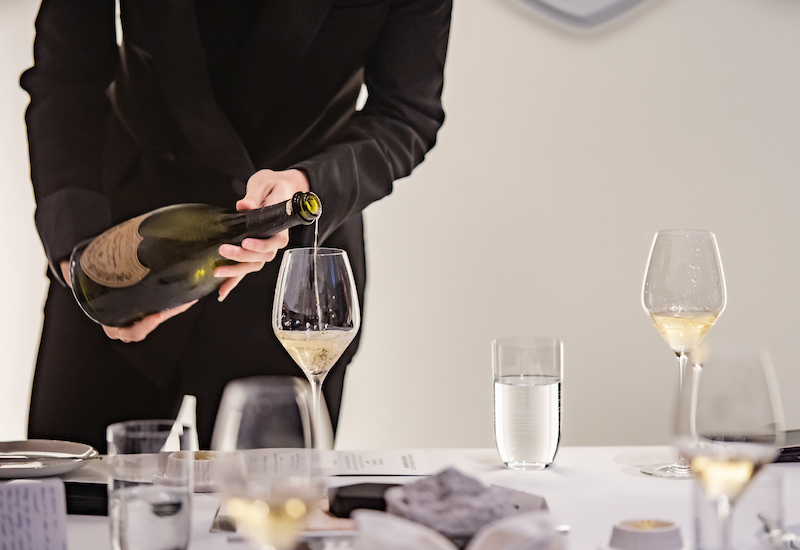 The carabineros with sorrel and lemon butter brought out the intensity of the champagne and showcased the vibrancy of the pairing. With its three nuanced notes of citrus, a slightly "green" vegetal facet and a hint of spice, the champagne makes the perfect accompaniment to the briny fresh notes of the carabineros.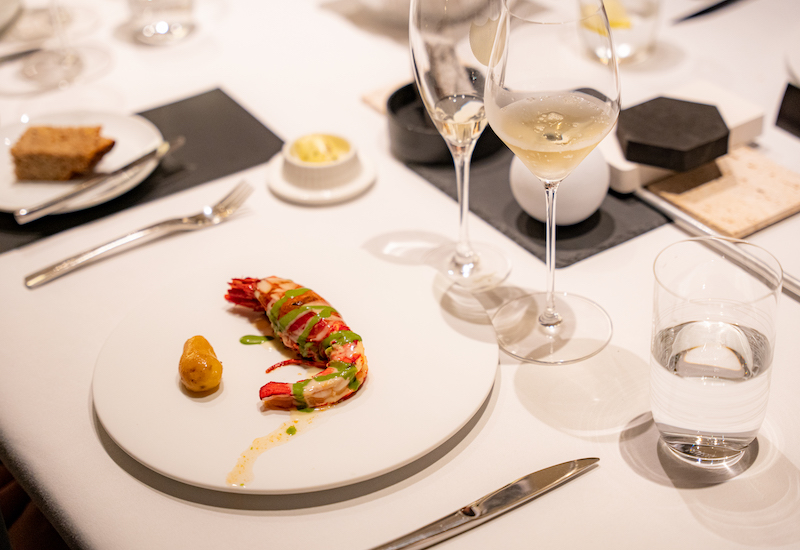 As displayed during the dinner, this is also a vintage that goes well with sweets. Paired with the hazelnut and white chocolate mousse, the dish is a testament that the citrusy notes in the champagne bring out the earthiness of the hazelnut and the hints of black sesame moelleux. It was the perfect showcase of striking contrasts and harmony.