If the idea of dining in world-class restaurants in unexplored countries no longer whets your appetite, then how about if you could do so in Earth orbit?
Come September, Walt Disney World Resort is finally opening the doors to Space 220, a new restaurant at EPCOT that's located in a space station above our humble planet.
According to Disney Imagineer Zach Riddley on Instagram, reaching the restaurant begins with a trip in the first-ever space elevator, where guests will travel 354km above the Earth. The immersive experience will bring guests to the Centauri Space Station, where one can take a virtual look at the planet from above while dining. A sneak peek can be seen below:
View this post on Instagram
Space 220 is set to be located next to EPCOT's Mission: SPACE attraction, and offer its guests "amazing meals and a spectacular view". Large picture windows will give diners a simulated vista similar to what astronauts can see from the International Space Station.
The new table-service experience will be operated by the Patina Restaurant Group, and feature internationally-inspired cuisine. As far as tipples go, over 1,000 bottles of the world's finest wines and a great variety of craft beer will also be offered – but only after you have been transported to orbit.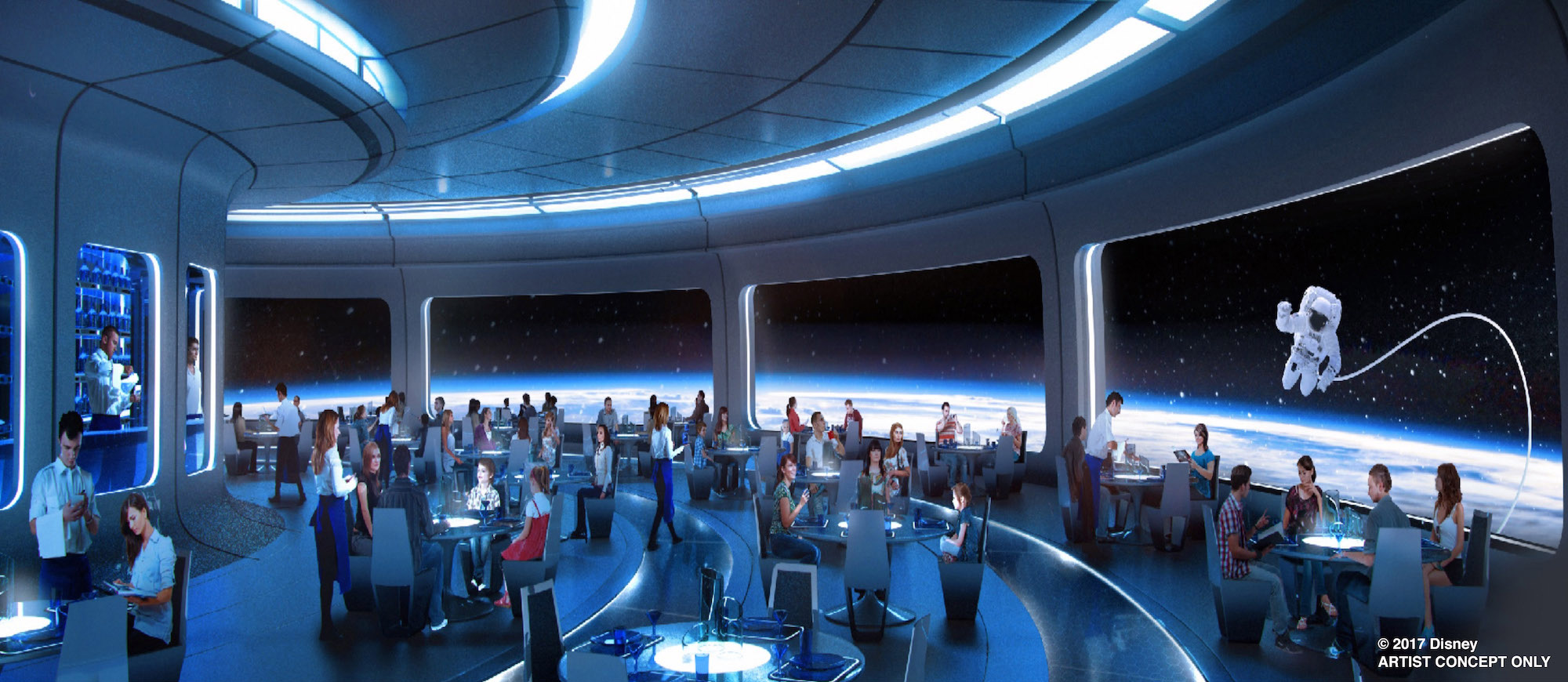 Space 220 was originally scheduled to open in 2019, but the Covid-19 pandemic delayed its debut until mid-September of this year. The restaurant's opening also comes weeks before Walt Disney World celebrates its 50th anniversary "The World's Most Magical Celebration" on 1 October.
For more details, visit the Disney World website.