Diptyque has long had a cult favourite following for its luxury scents. The berry-inspired Baies candle is beyond and the lightly sweet, slightly-creamy Doson fragrance? Utterly delightful. Recently, the beloved French perfumer introduced a new set of premium scents, all housed in refillable holders.
Created in collaboration with Italian designer Cristina Celestino, and scents expertly crafted by Olivia Giacobetti, the brand brings us Les Mondes de Diptyque (which translates as 'The Worlds of Diptyque'). The candles are made up of five delightful fragrances inspired by little-known destinations around the globe. Priced at RM1,209 each, every candle has its own distinctive aroma and is sold in a sleek glass oval design comprising three stacked tiers that can be refilled once they've burned through.
Inspired by the Maison's classic oval emblem, the candles are shaped like a vibrant coloured monolith, created using innovative pressed glass technology. Each scent captures the essence and history of each location they embody: Villa Borromeo Visconti, Italy; Las Pozas; Mexico; Arashiyama; Japan; Jingdezhen, China; and Mesa Verda, USA. Replacing labels with engraving, the collection is truly stunning and earth-friendly, which makes it a front-runner to become your next candle obsession.
Check out the five new offerings below and prepare to be transported by way of your nose.
Temple des Mousses (Moss Temple)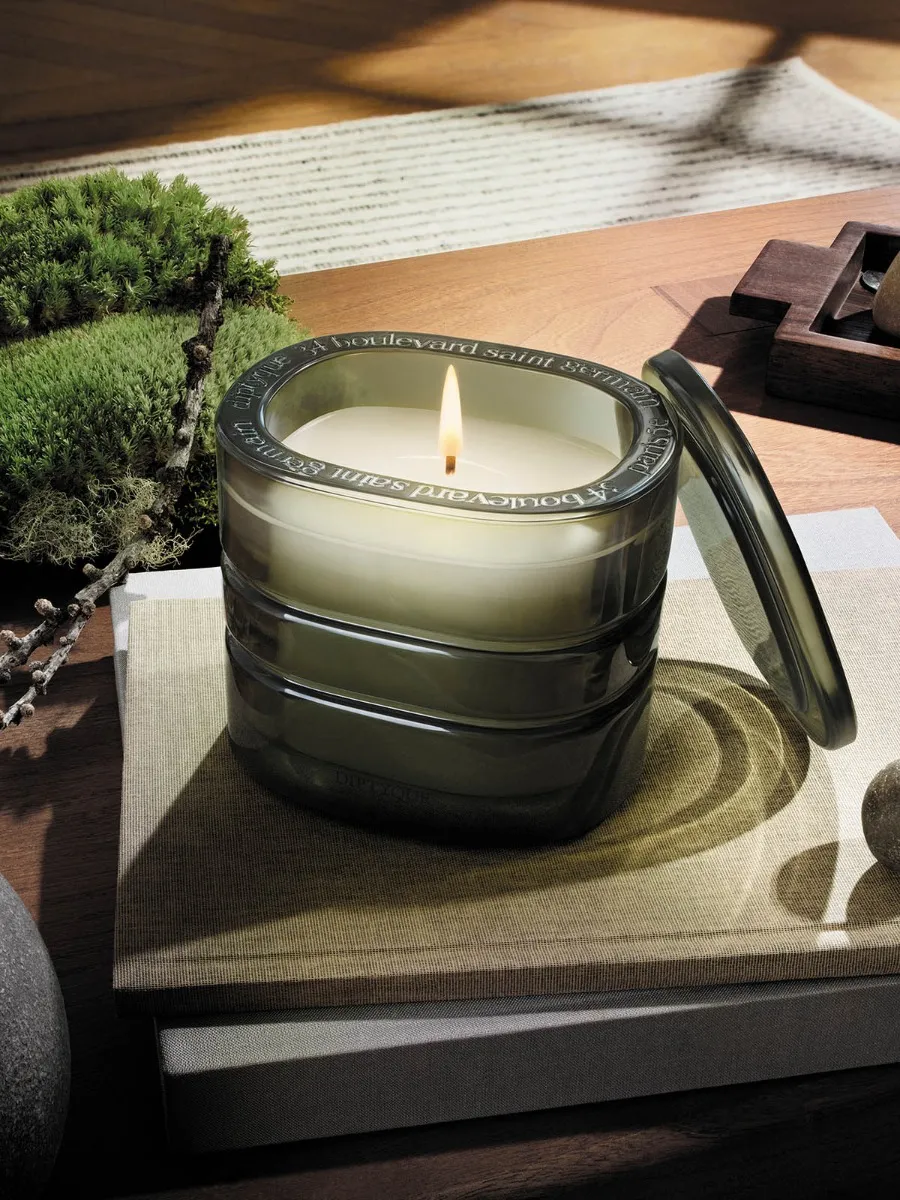 A zen garden in a candle, based around a temple near Kyoto with a garden containing 120 rare and delicate moss varieties. This contains notes of green moss, bark, lichen and velvety matcha.
Nymphées Merveilles (Nymphaeum of Wonders)
Inspired by the Villa Borromeo Visconti near Milan, Italy, and its baroque garden lined with orange trees, this is an ethereal blend of orange blossom, jasmine and iris.
La Vallée du Temps (Valley of Time)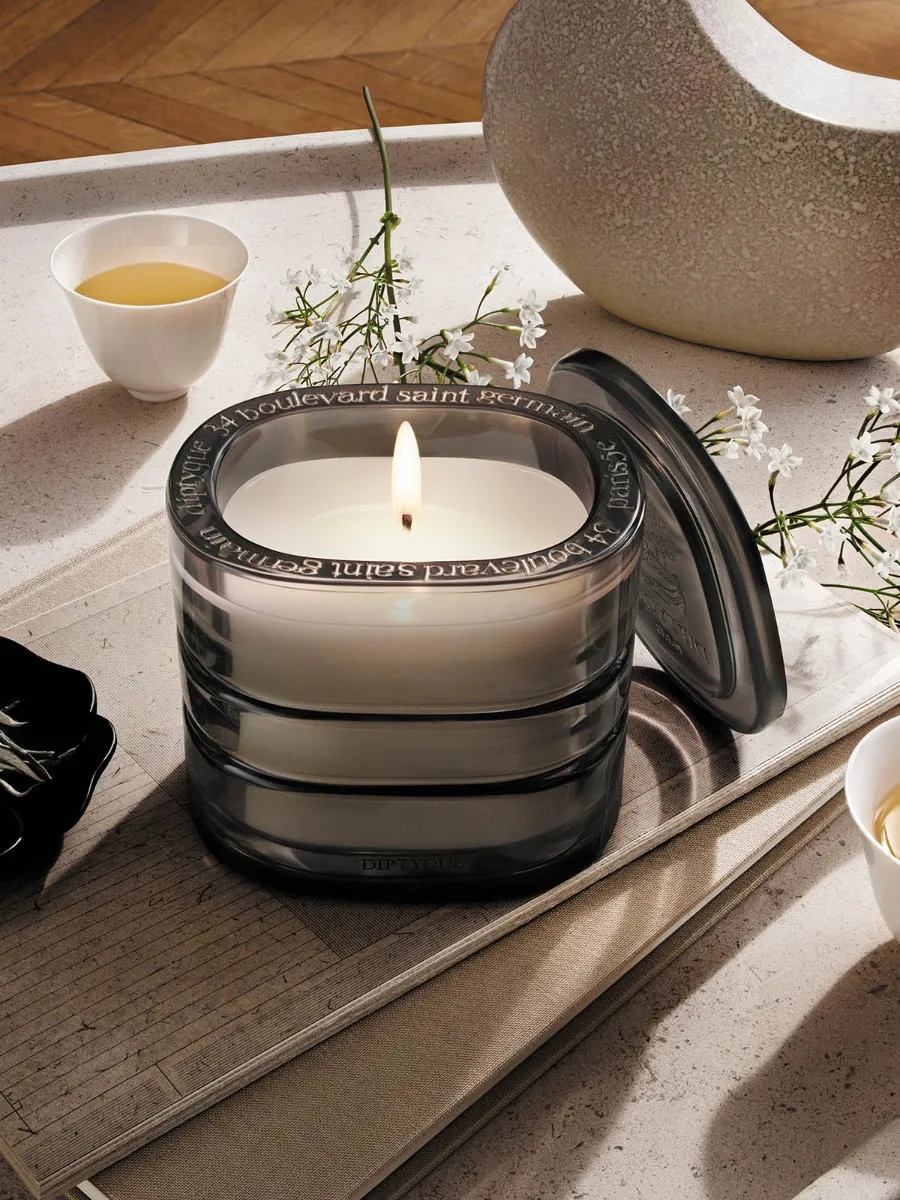 This draws scents from Jingdezhen, in the province of Jiangxi, the hub of Chinese porcelain and white tea. Its scent tells tales of ancient tea ceremonies, infusing the air with scents of pristine tea.
La Forêt Rêve (Forest Dreams)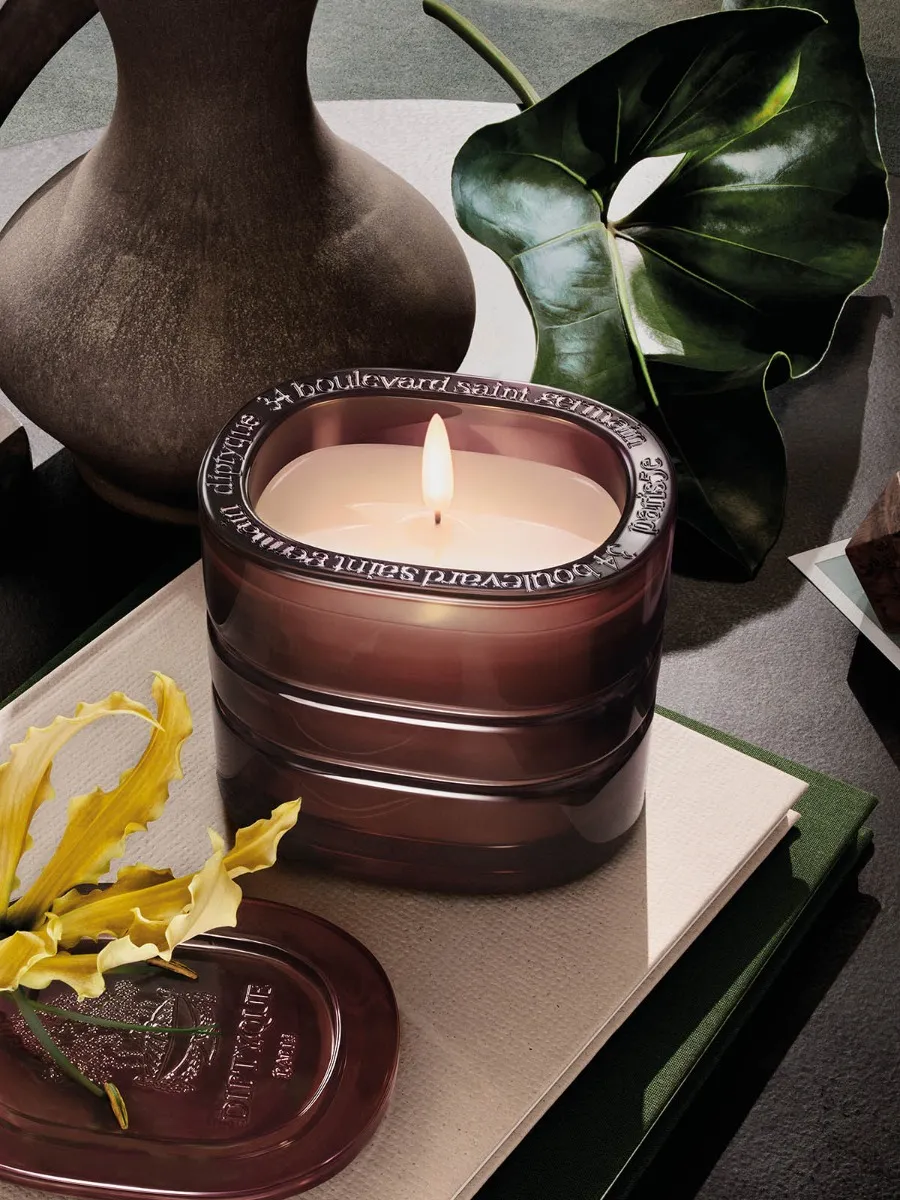 A tropical-based journey inspired by Las Pozas, where surrealist concrete sculptures sit in the middle of the lush Mexican jungle. This is a compelling blend of ylang-ylang essence, vanilla absolute and jasmine absolute.
Terres Blondes (Golden Lands)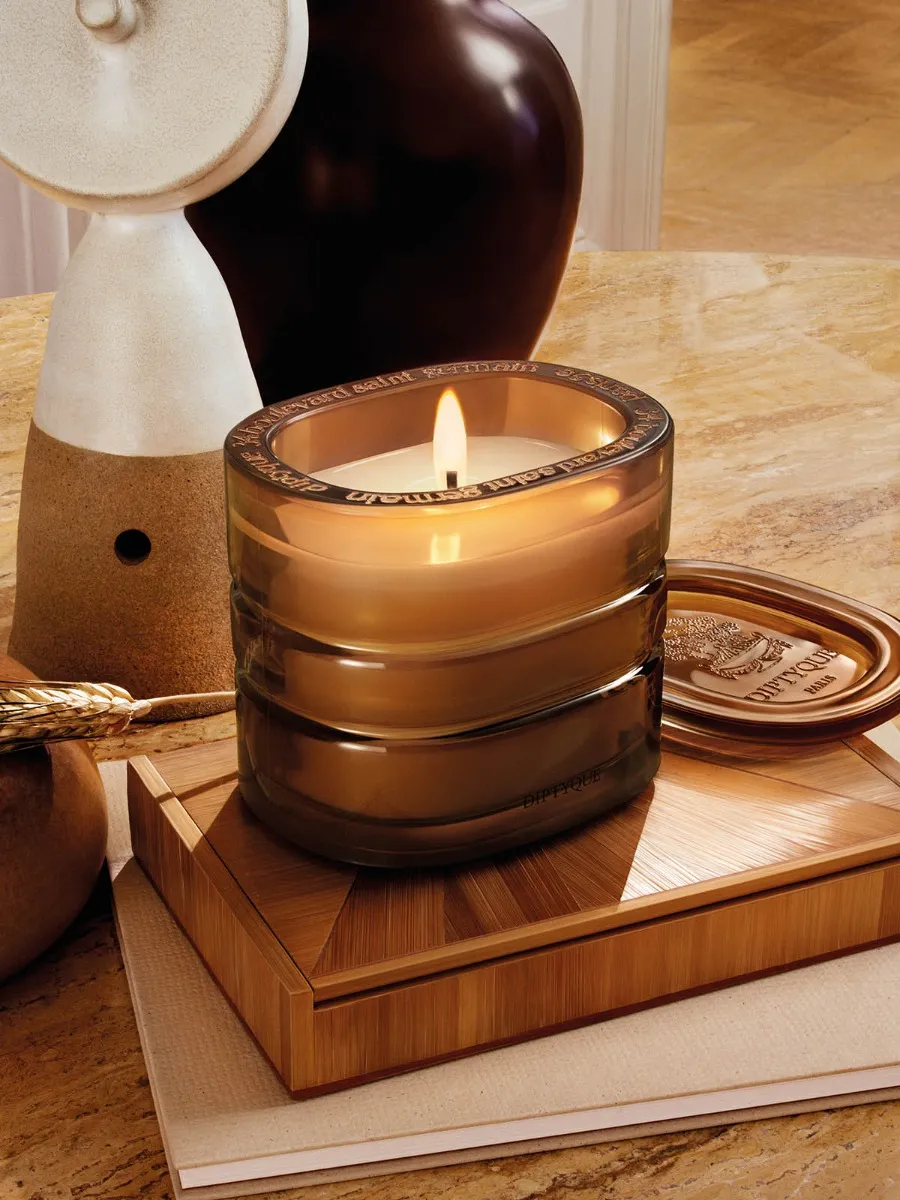 This captures the essence of the ancient American West; the sun-kissed Mesa Verde in Colorado, a city of stone houses under overhanging cliffs and stretches of cereal crop fields. There are hints of red cedar, burnt earth and wheat bran.
For more information, visit here.