It is a celebration of Dior's discovery of the Lascaux cave back in the 1940's
and its relationship with nature.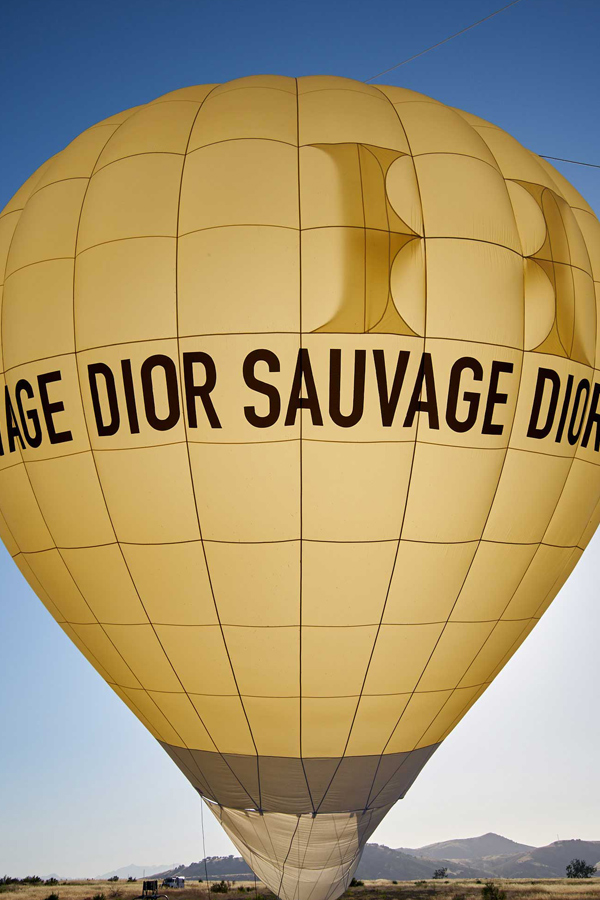 The usual fashion cities of our world – Paris, Milan, New York, Tokyo – have been featured incessantly in many a fashion show. Steering away from the norm in true Dior style, the fashion house looked to a new location –  the deserts surrounding the Lascaux  cave – for its Cruise 2018 collection, setting up its models to walk out of a complex of caves based after the ones near the village of Montignac in southwestern France.
Two hot-air balloons with "Dior Sauvage" written boldly across its faces greeted guests as the main centrepiece. The collection itself is a reflection of Dior's relationship with nature, in particular, the golden baked sand and scapes and  ancient cave paintings within the walls. 
Bringing these elements to life are rustic blends of texture, depth and artfully draped silhouettes. It was clear Chiuri allowed the set of the show to inspire the collection. There were nipped bar jackets that bring to mind the golden heydays of cowboys, ponchos that channel the natives of the lands, waist dresses of damsels galore, fur, fringe, feather and more, splashed unapologetically with Lascaux motifs.
See the collection here.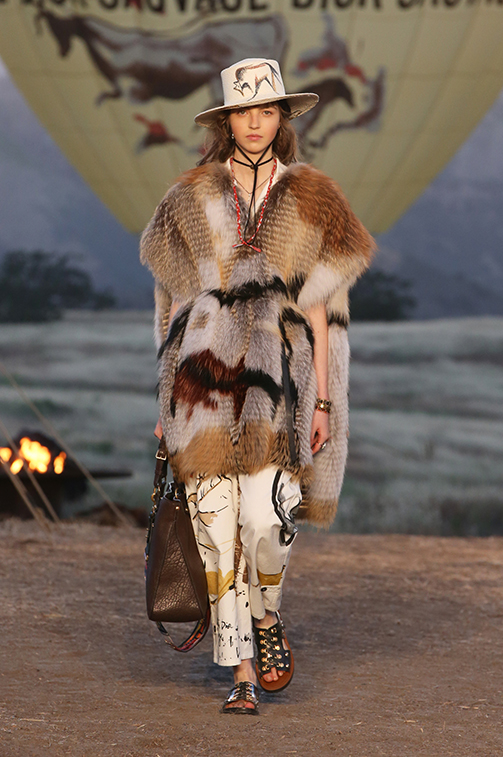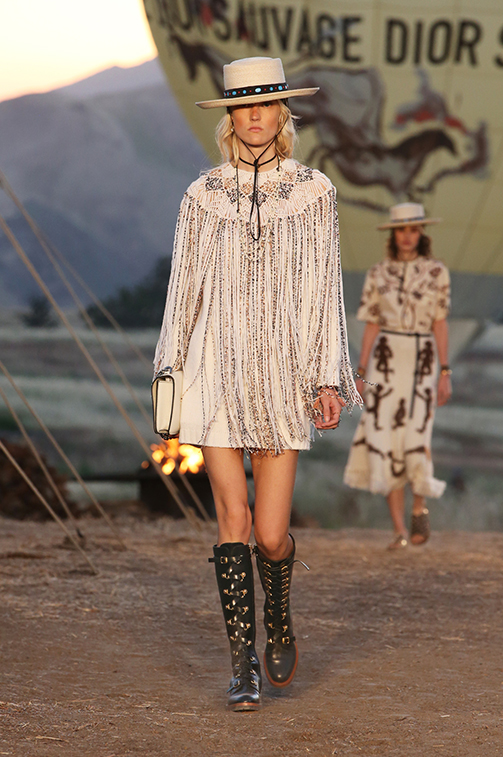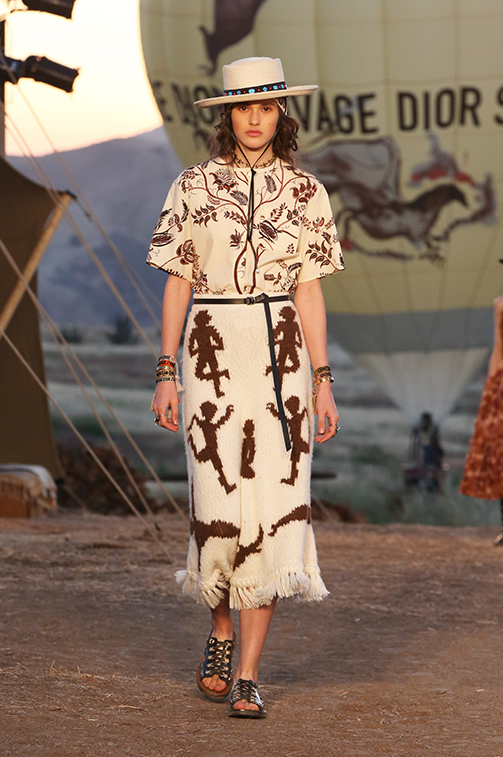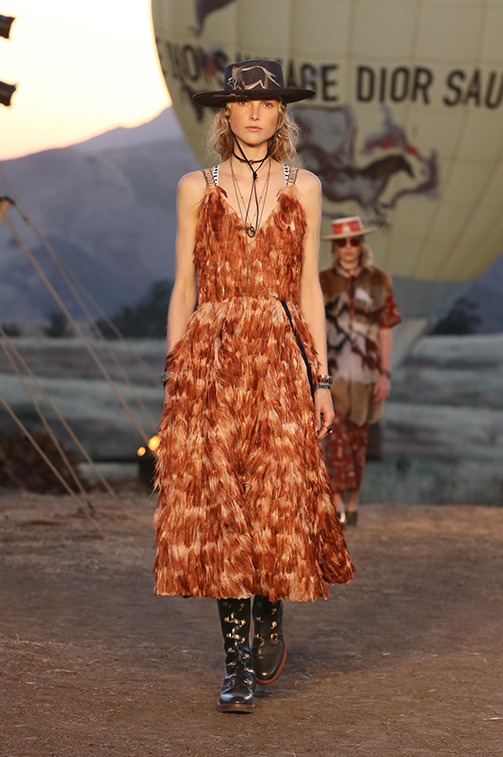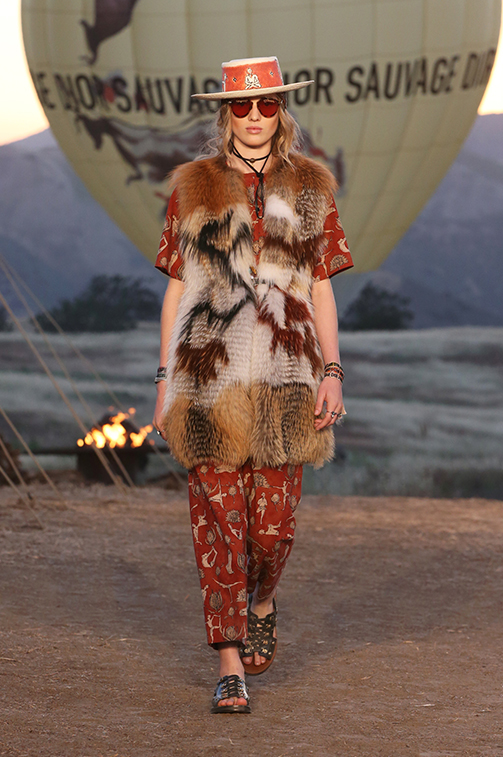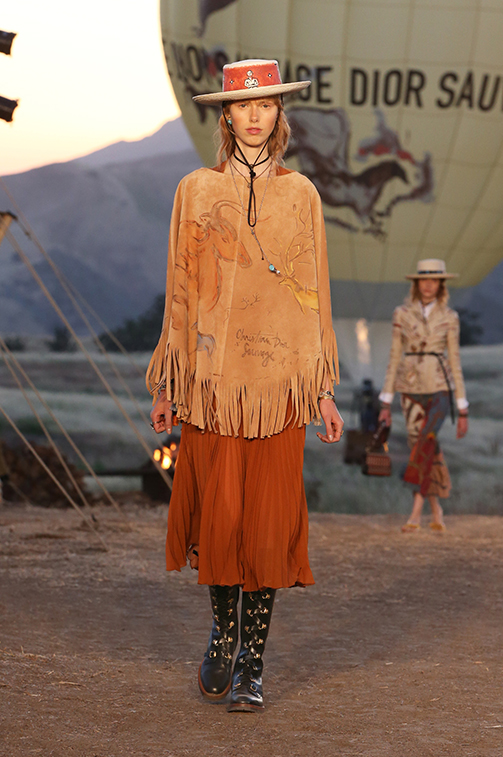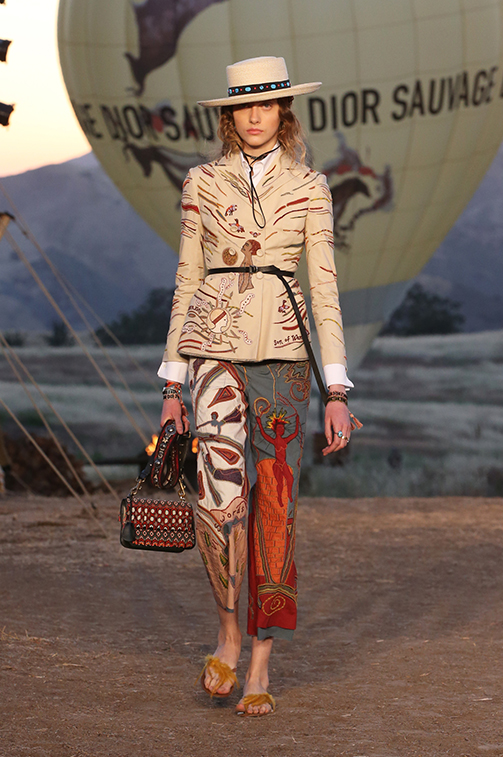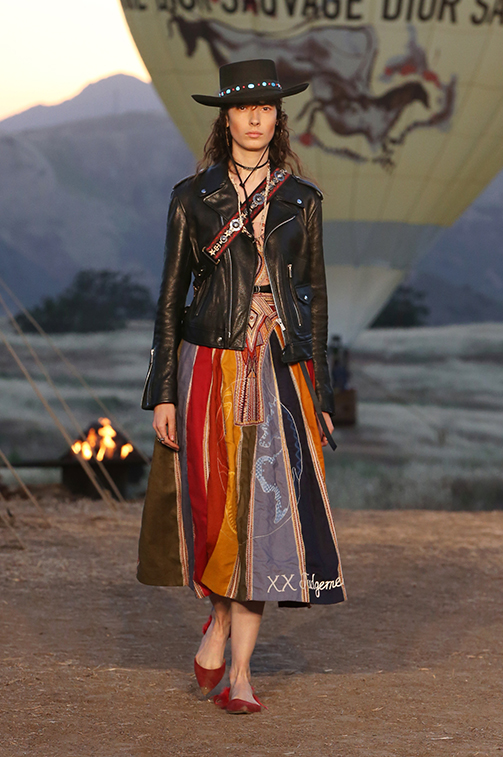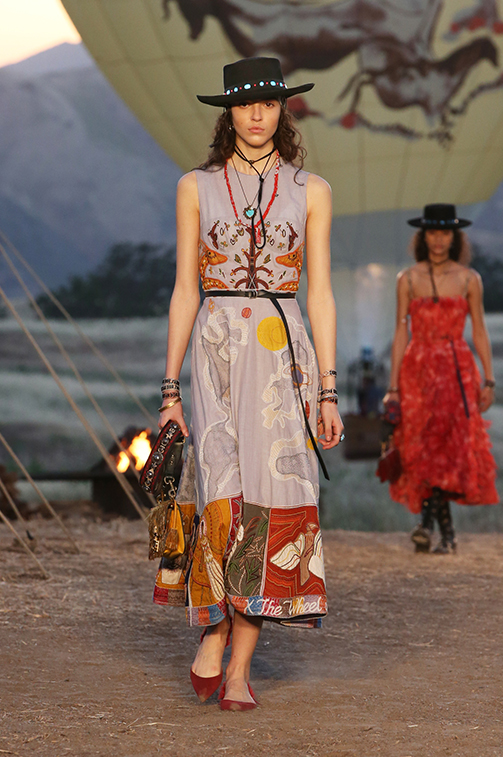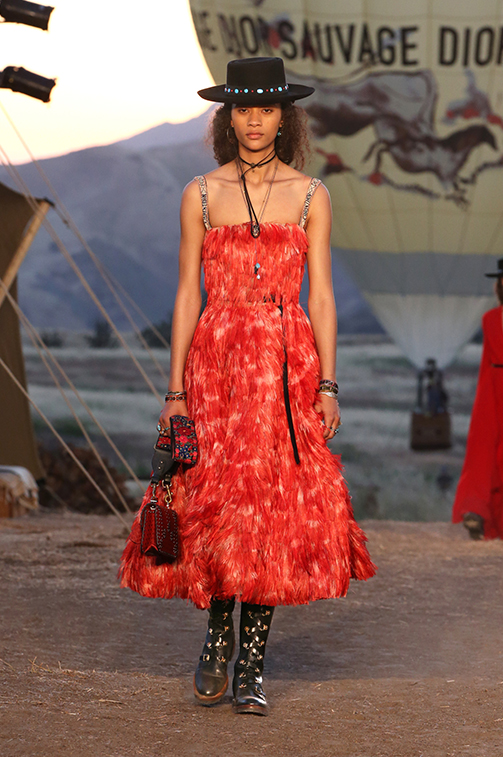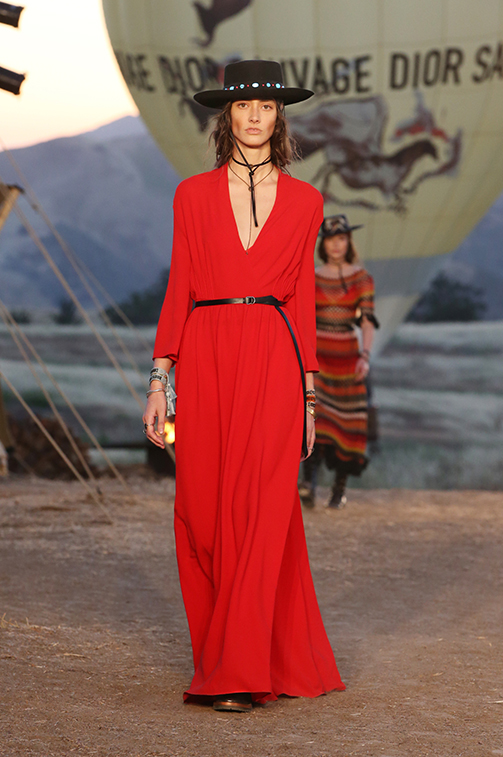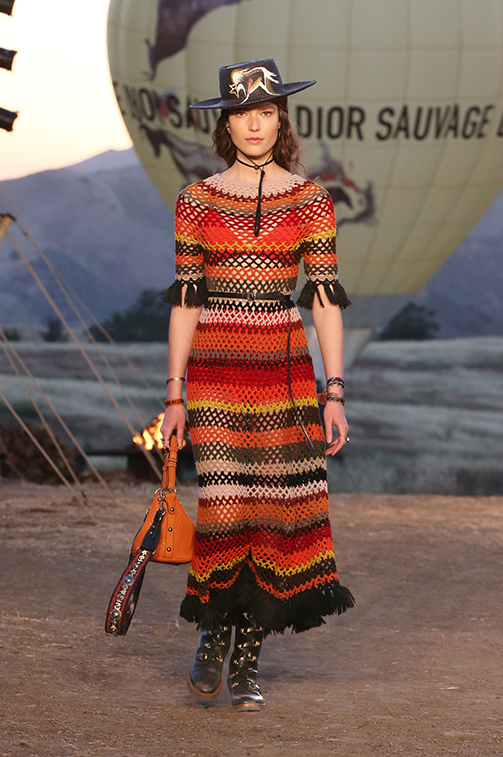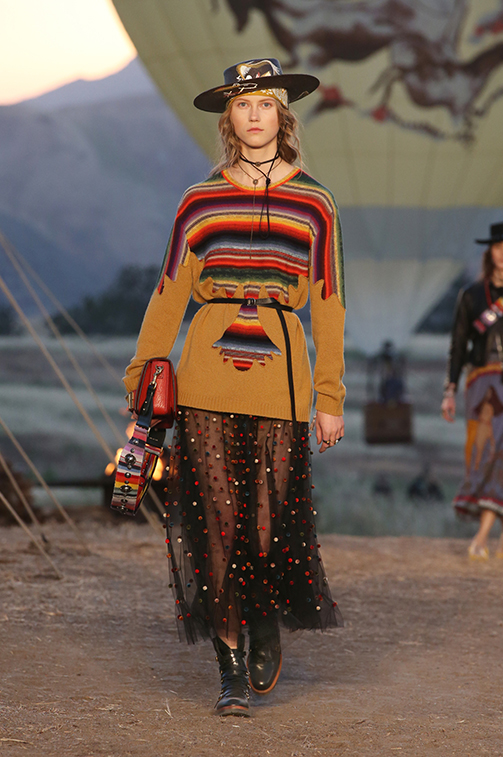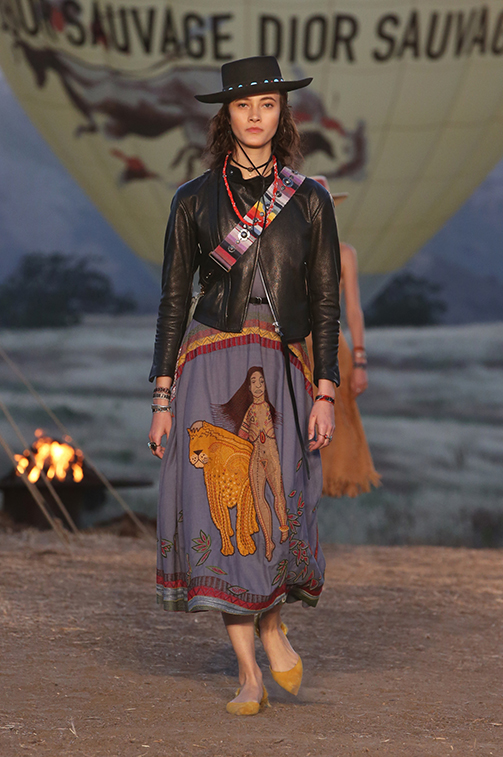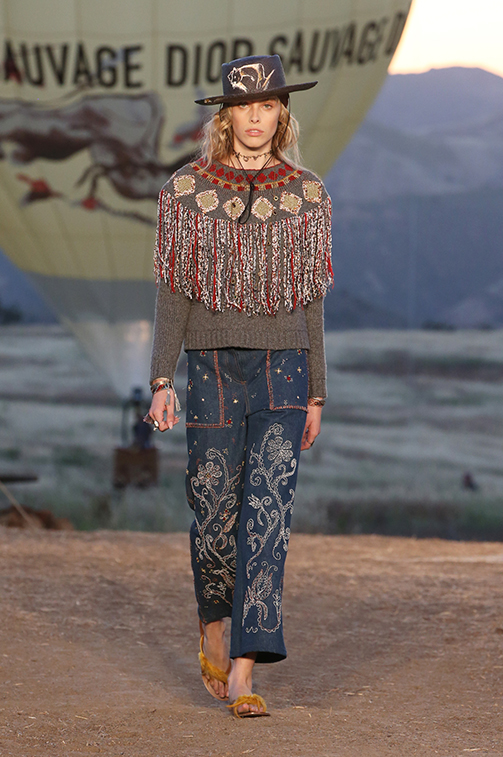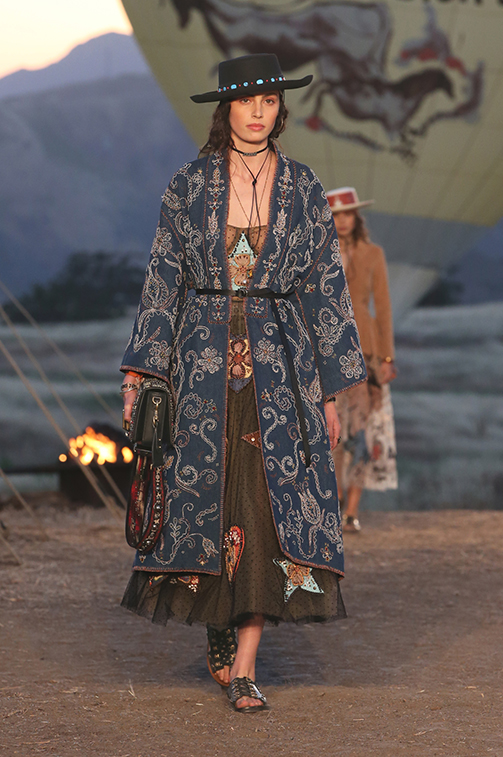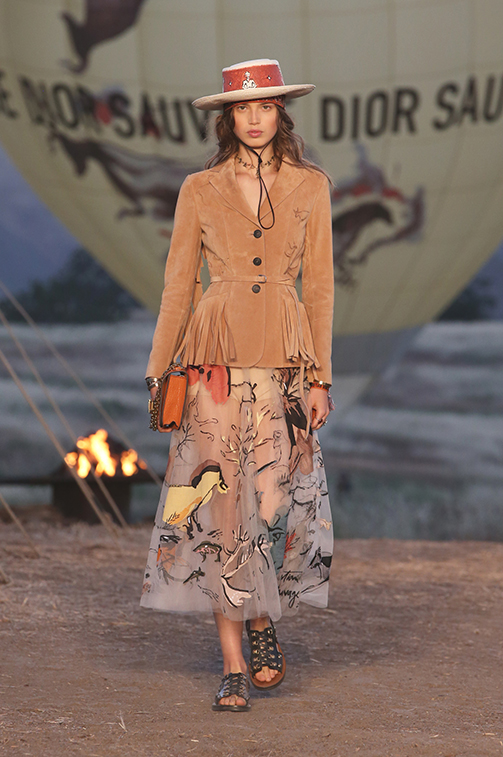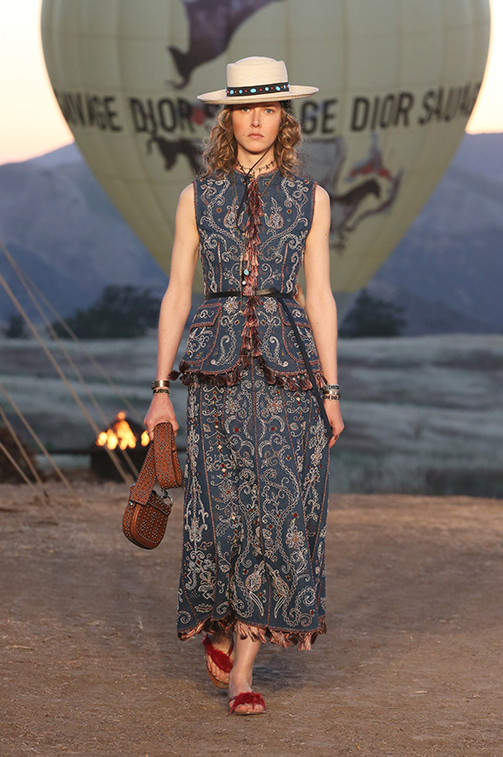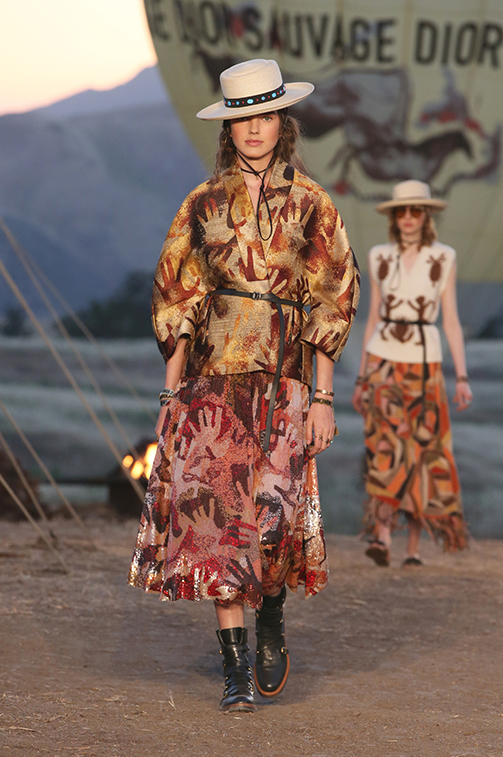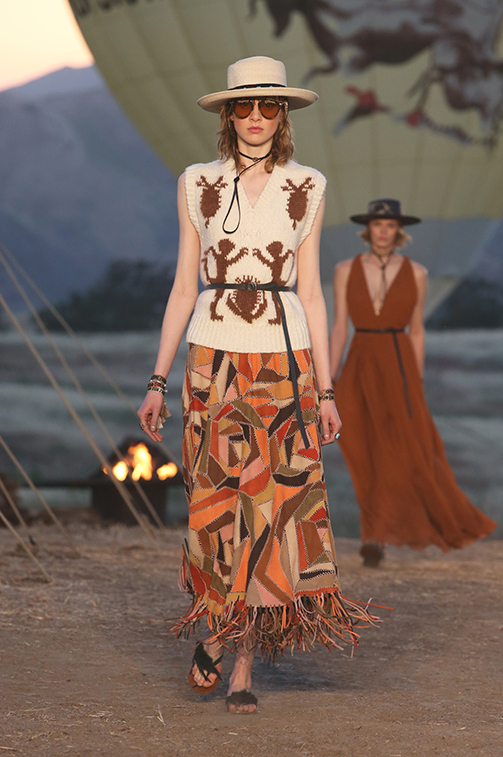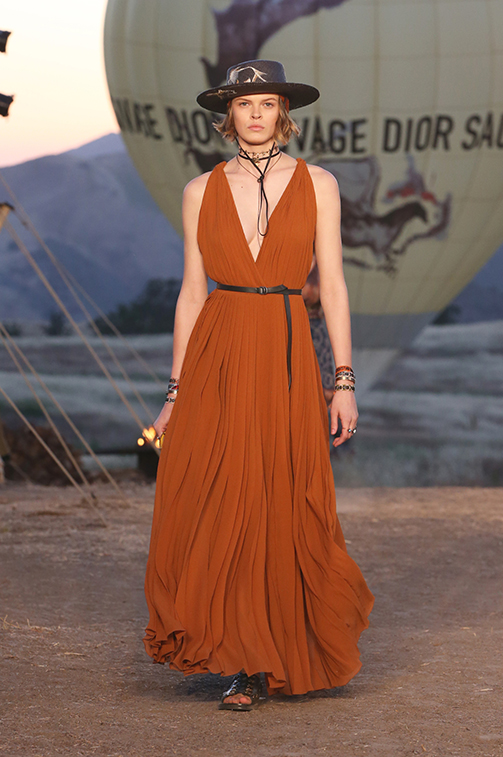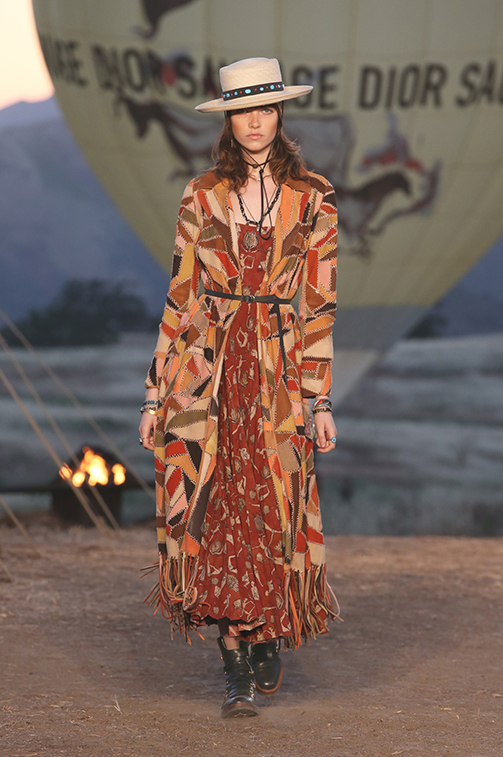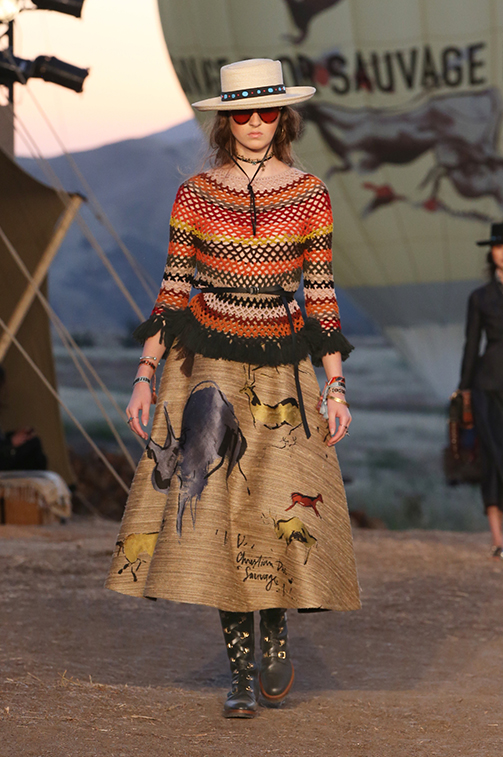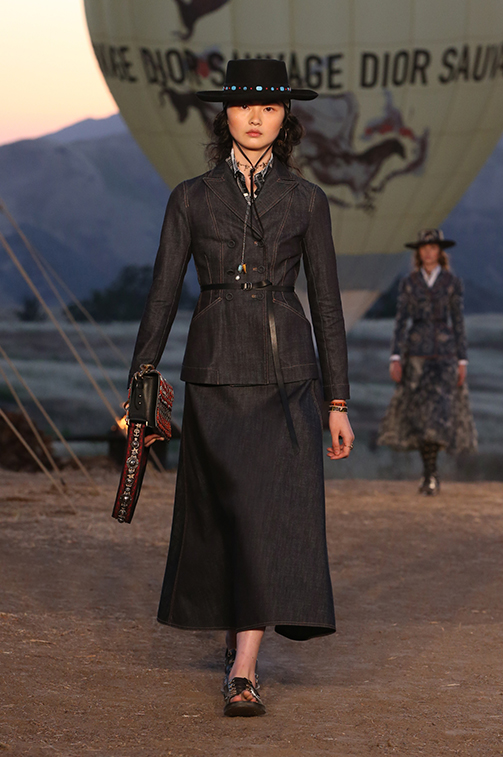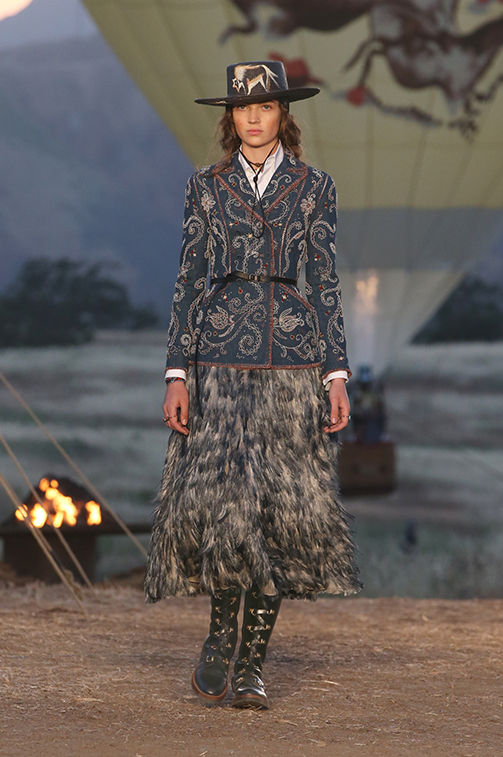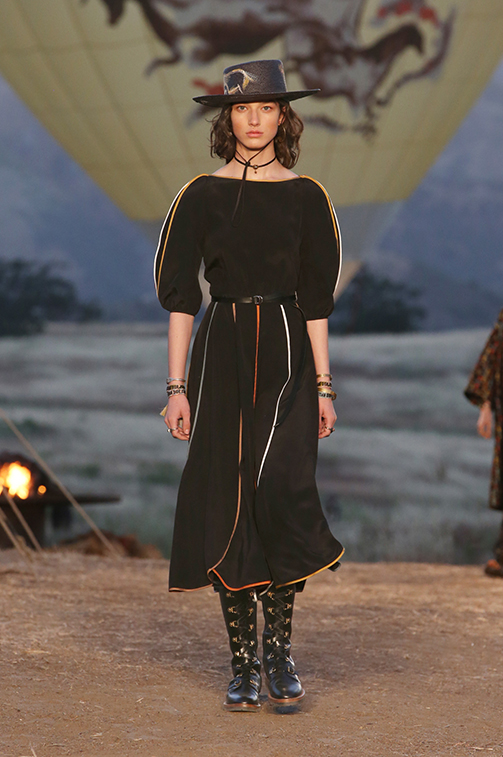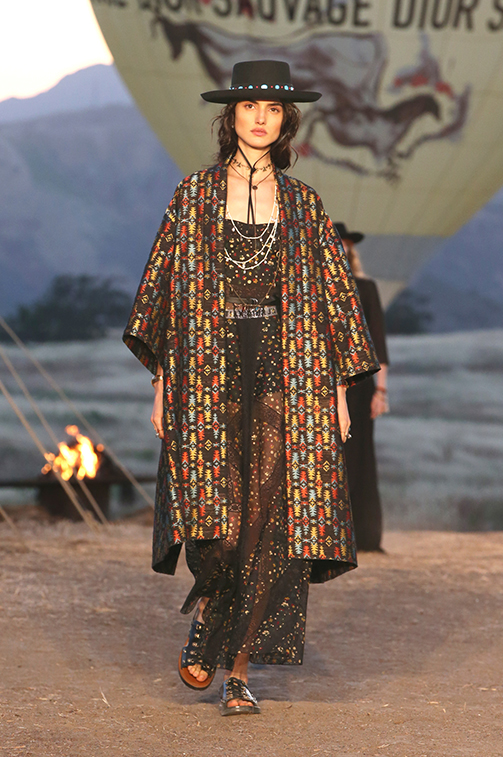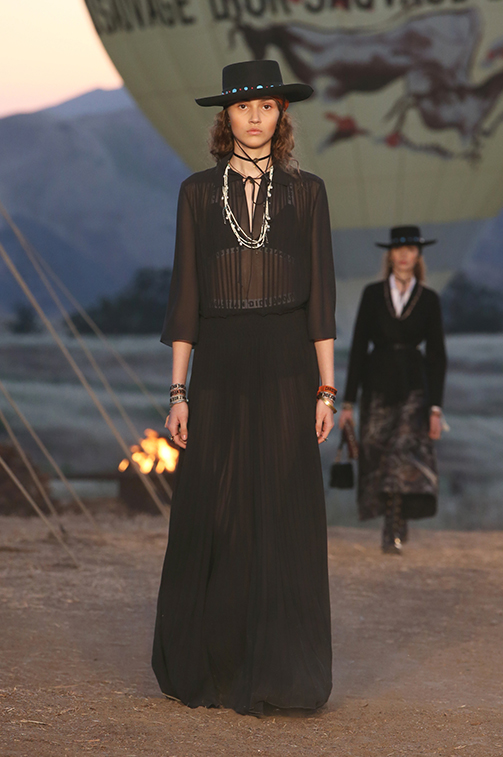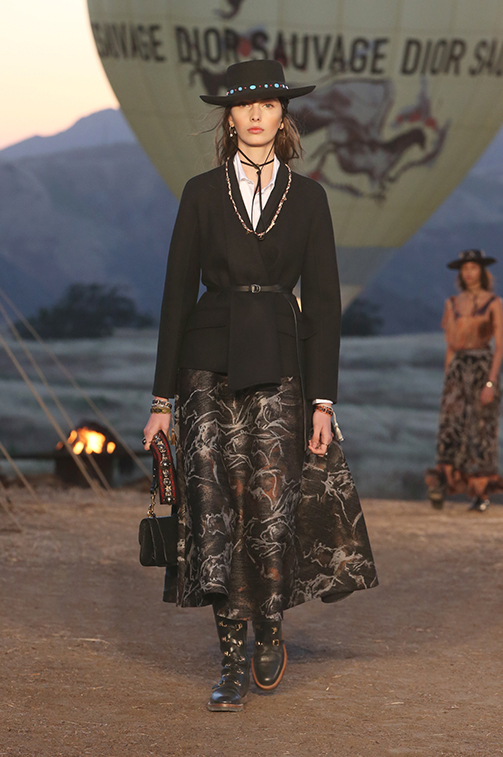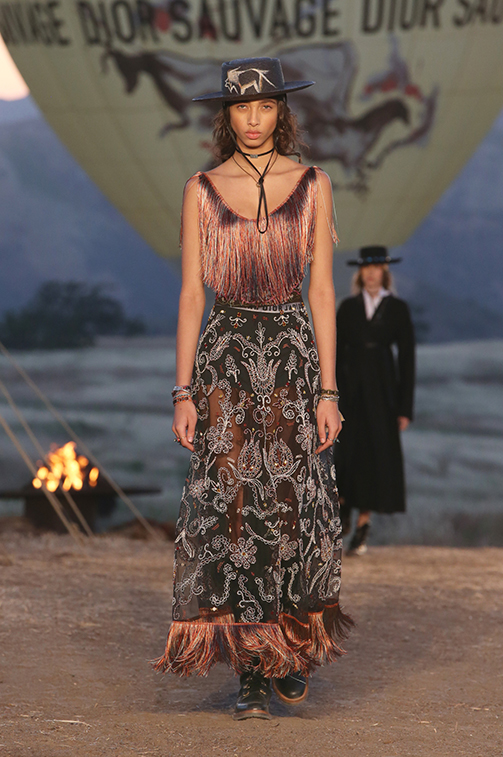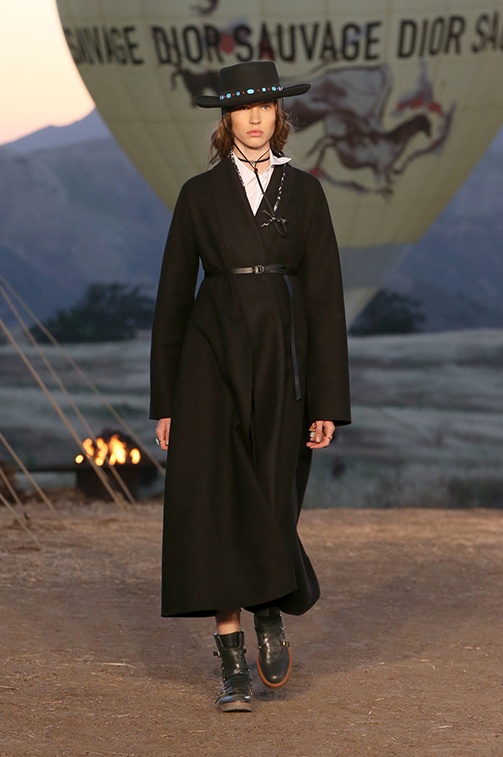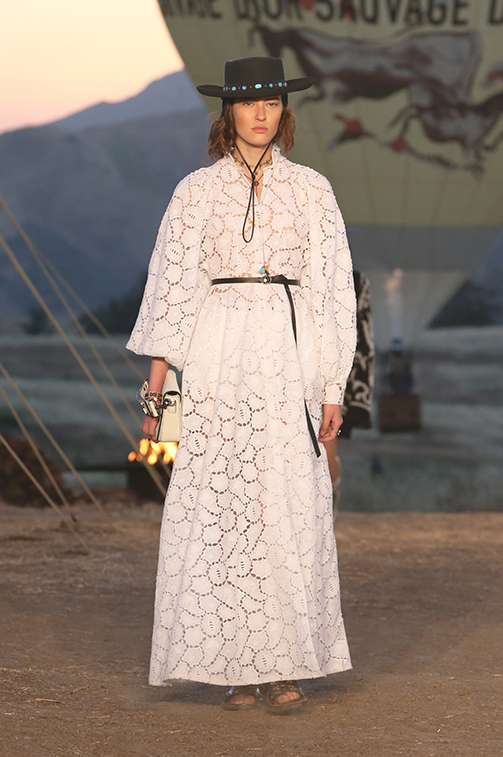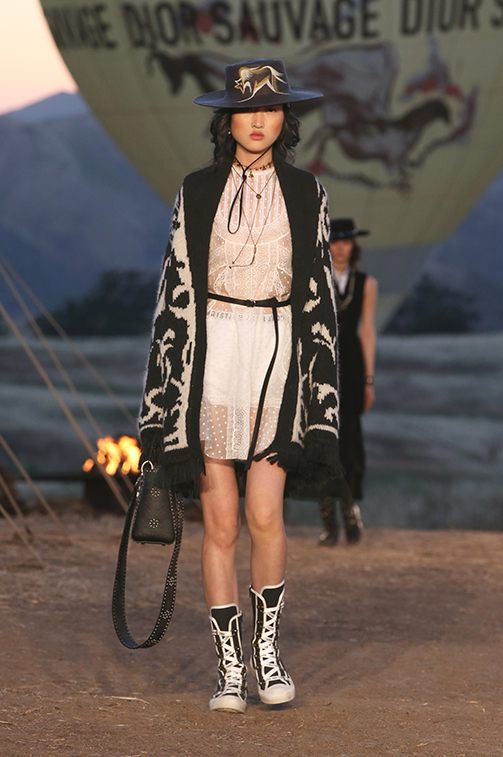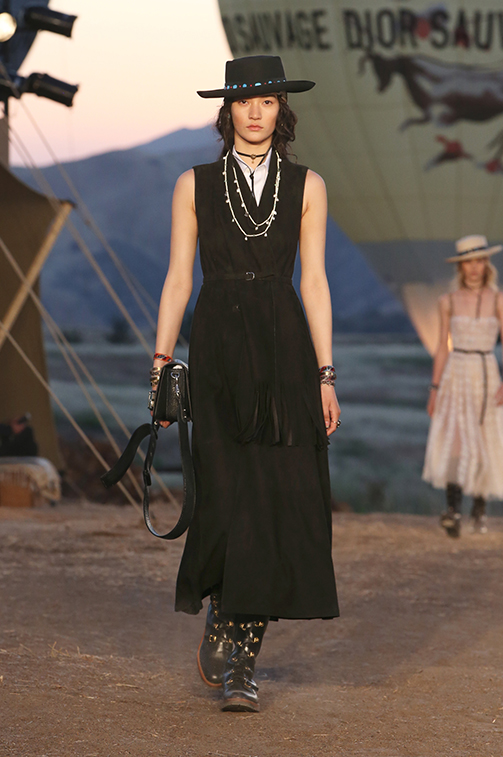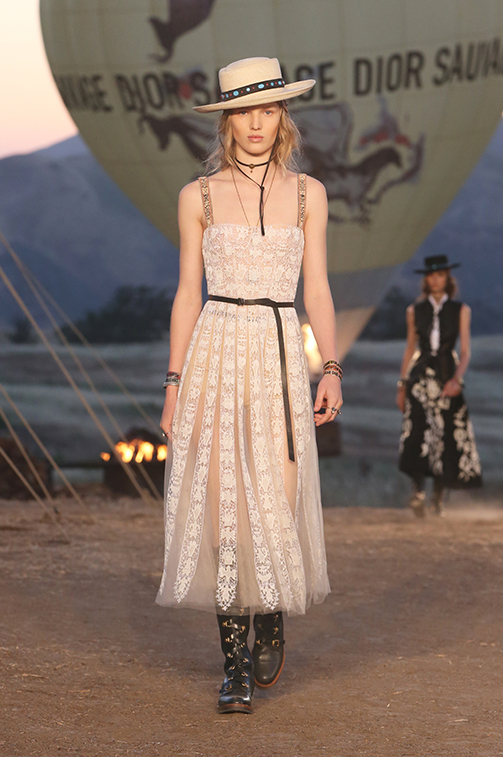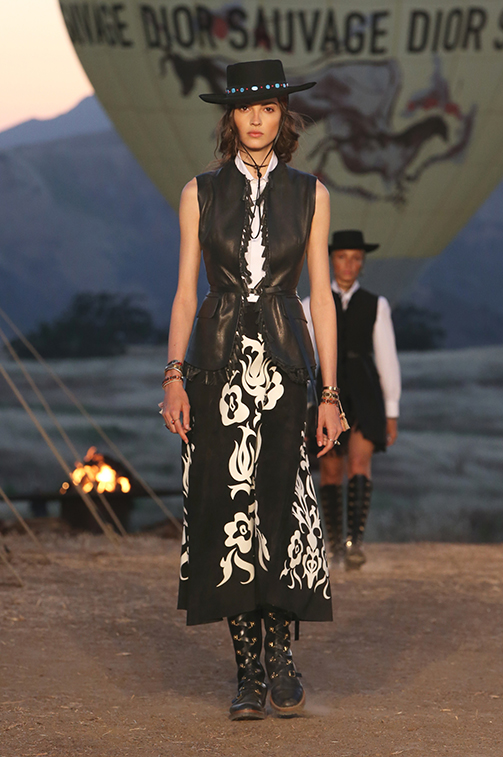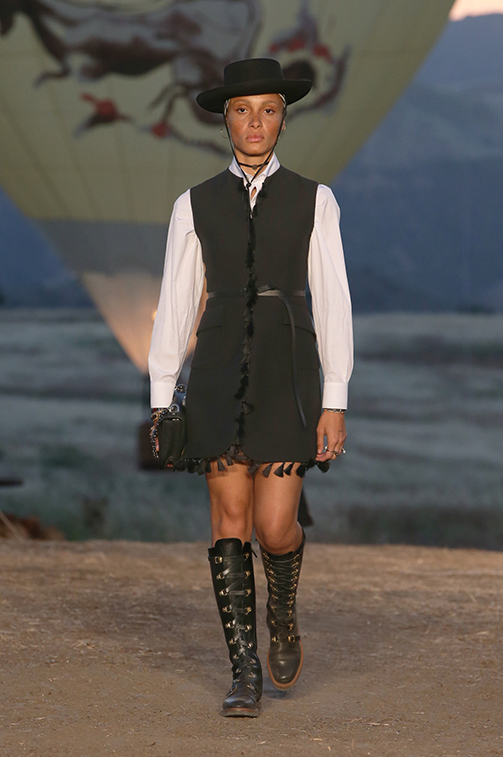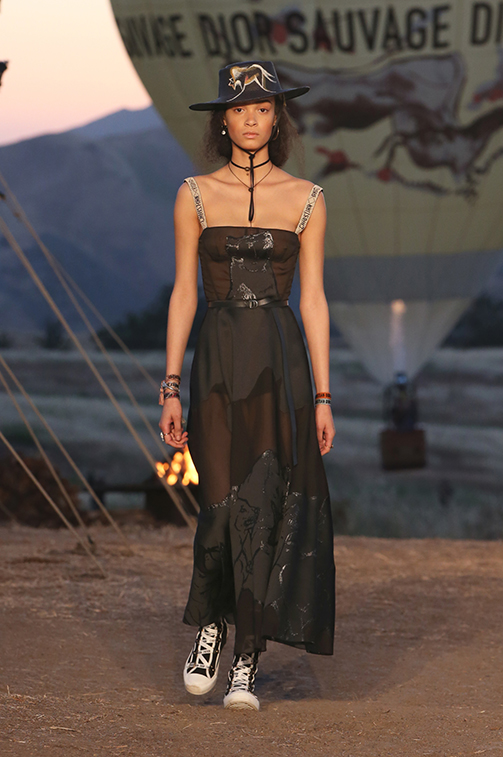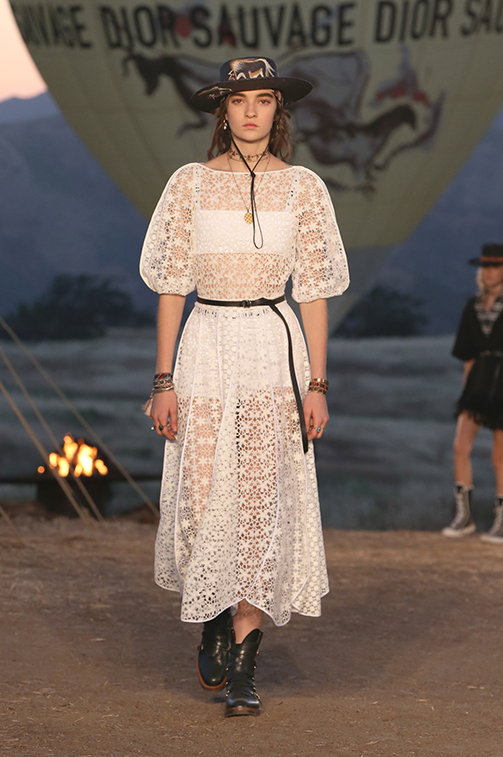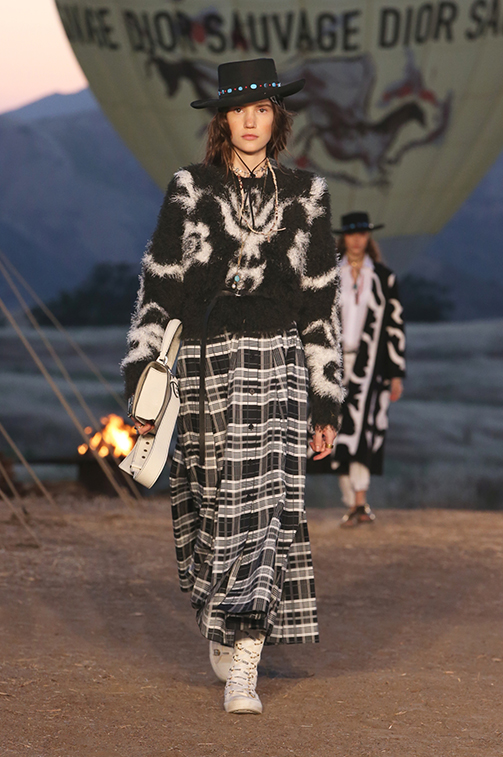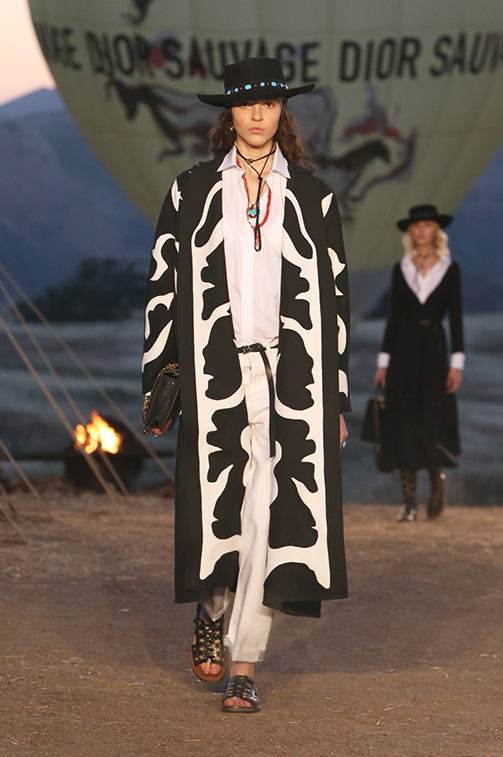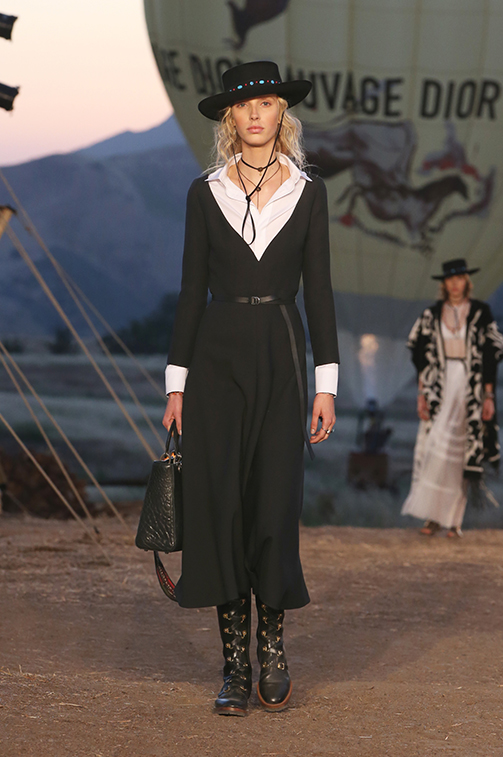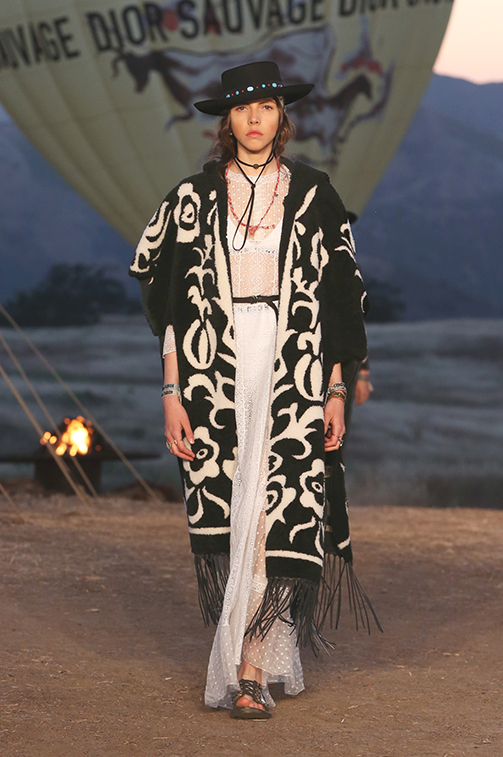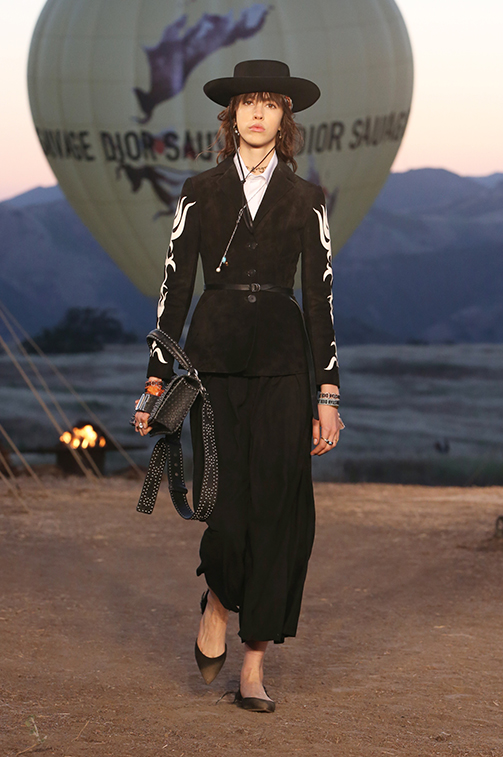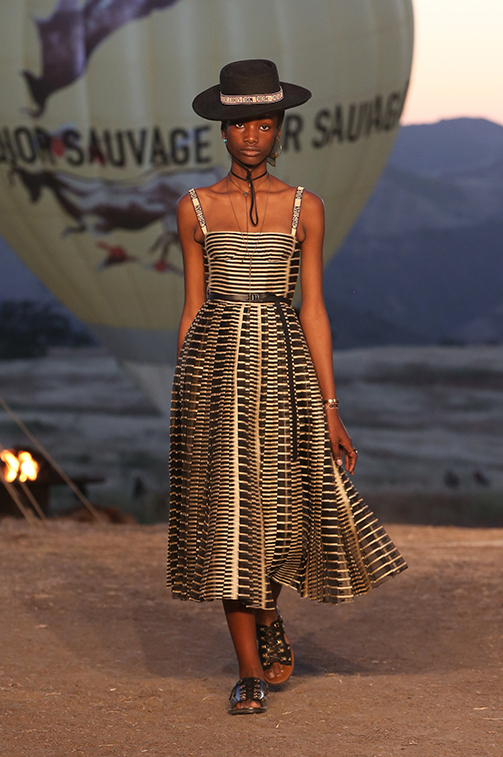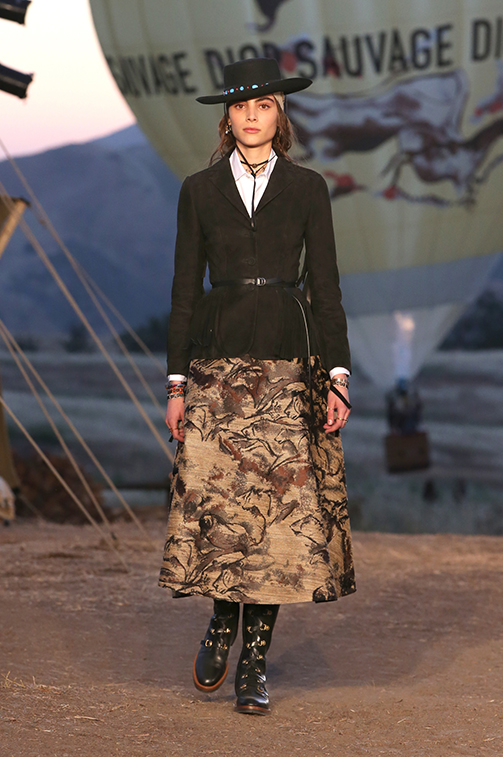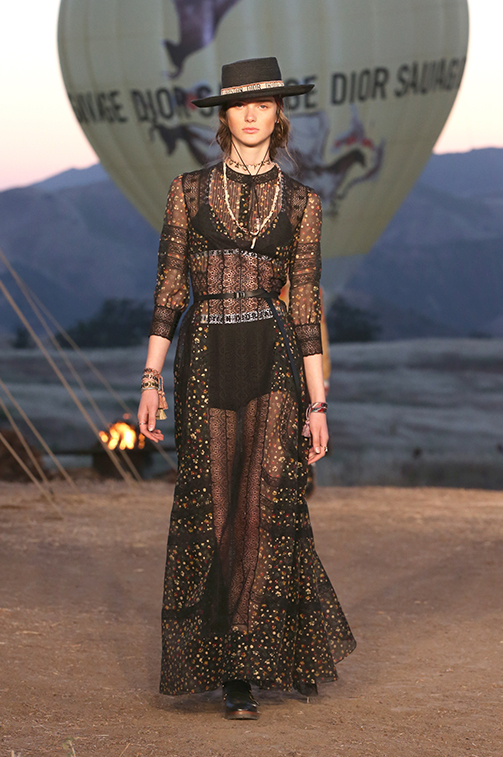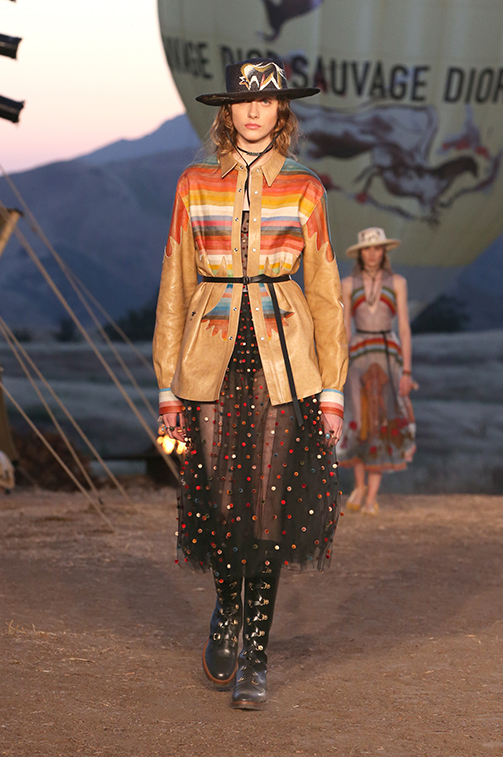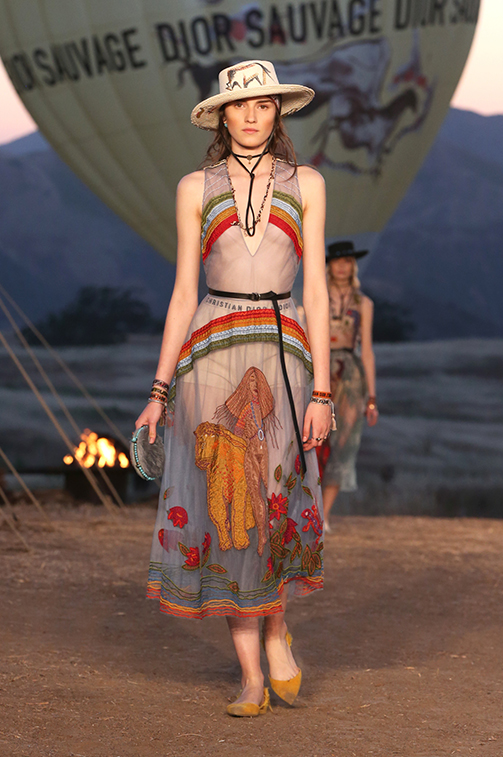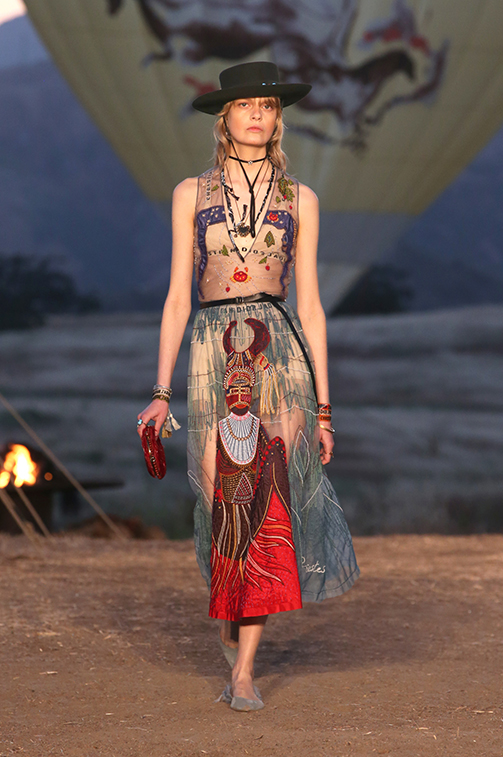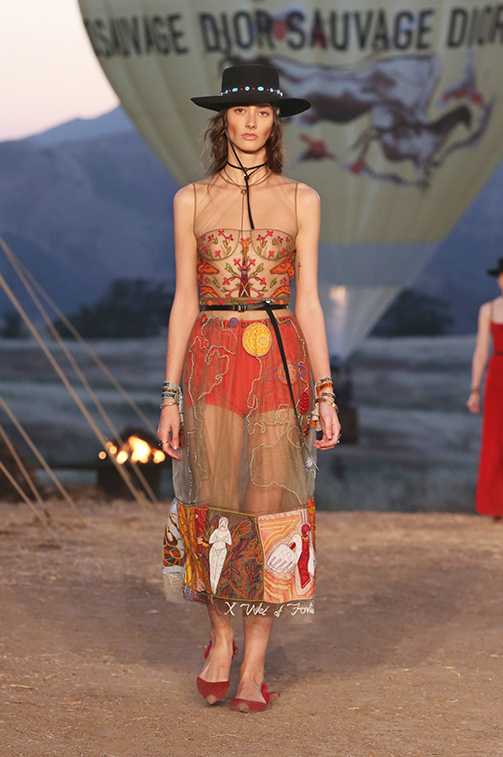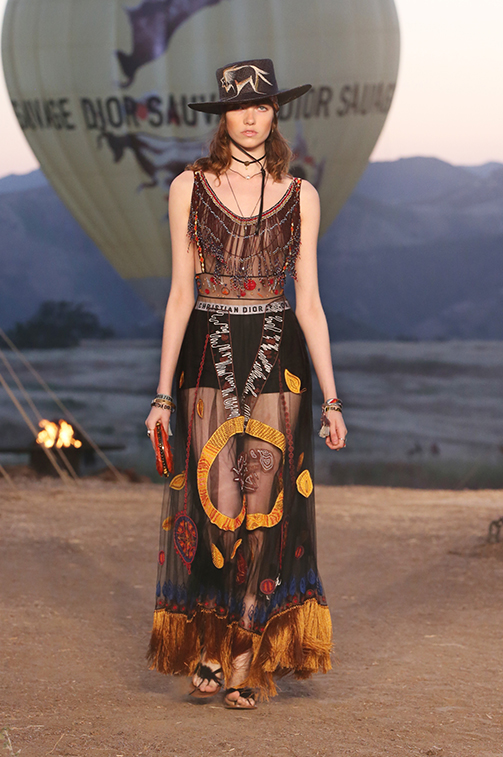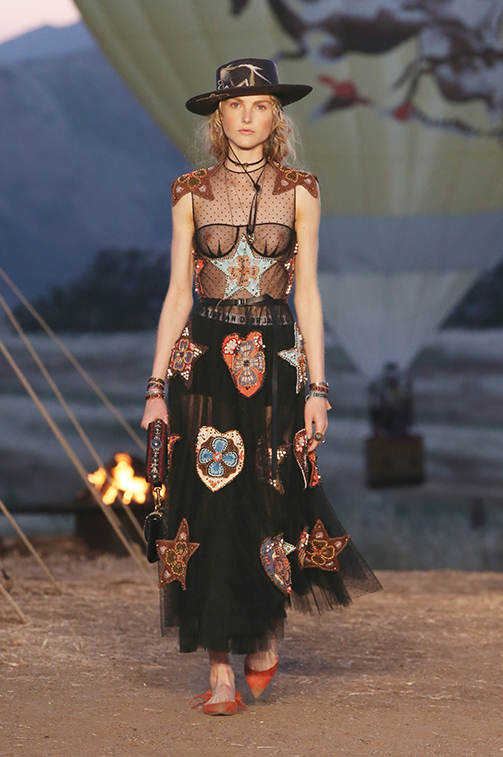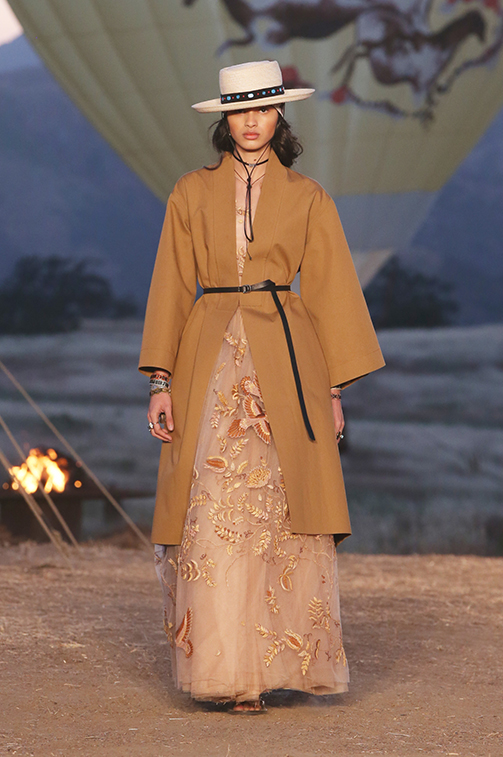 Images: Courtesy of Dior