Diane von Furstenberg pays homage to its founding city by shooting its Fall 2017 collection with real residents of New York.
Never forget your roots, they say. When your roots is someplace as vibrant, optimistic and exuberant as New York, it's hard to.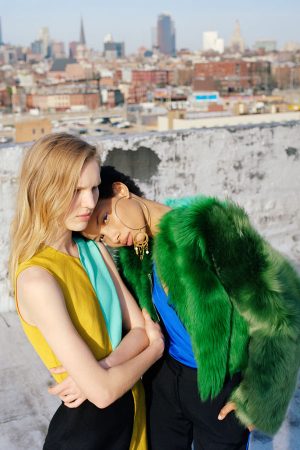 Diane von Furstenberg is not merely remembering its founding city; it is paying homage to it by shooting its Fall 2017 collection backdropped against the colours, life and vibrance of the city in a campaign Oliver Hadlee Pearch with art direction by Johnny Lu Studio.
Featuring Luna Bijil, Yoon Young Bae, Angok Mayen and Cara Taylor from The Netherlands, Korea, Sudan and America respectively, alongside real residents of the city – break-dancers, chess players, rope jumpers – the colourful video is lent a provocative narrative in terms of an original poem by emerging Brooklyn-based poet Rachel Kang about discovering the city and falling in love.
DVF's key pieces from the Fall collection are worn, danced in, shimmied, jumped, loved and lived through landmarks like Harlem, Tompkins Square Park and Liberty Island as well as many other varied locations all over Manhattan.
Watch the video and be mesmerised by metropolis where DVF was founded.