Métiers d'Art. You may have heard discussions around it in high society, or read about its jargon every time a new luxury timepiece has been produced.
The results of a Métiers d'Art watch is when a master artisan or craftsperson is given resources and the time they need to create a truly breathtaking piece of art, on a canvas that usually measures less than 45mm across. From enamel dials to damascened steel cases, these small works of fine art serve to make the biggest statements on our wrist while raising the aesthetic bar in the world of haute horology.
And the few things they have in common? They all demand an extreme level of skill, patience, and precision.
Below, we decode some of the most common techniques that can be found on Métiers d'Art watches, and how they help make up some of the world's most expensive and sought-after luxury watches.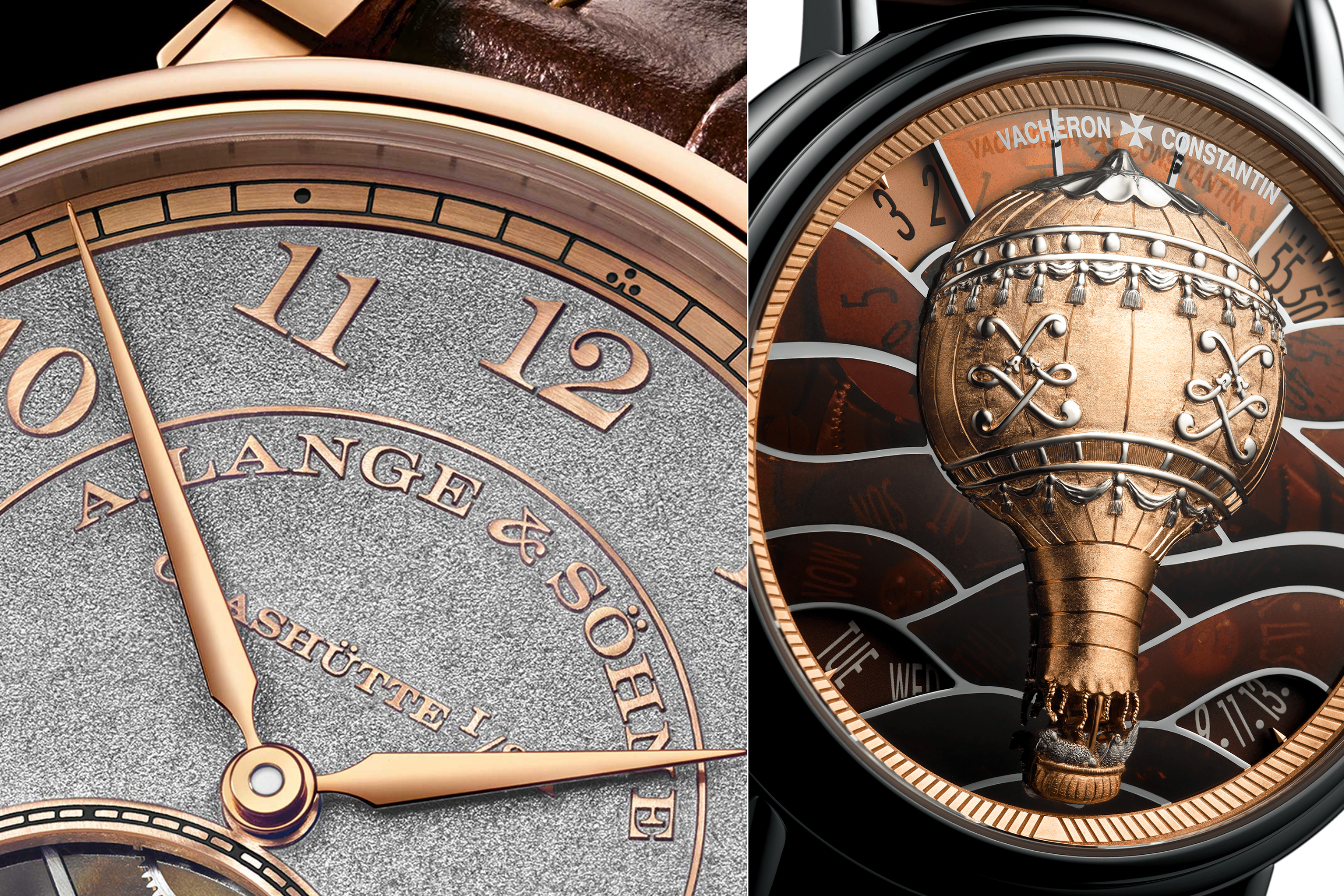 Probably the most straightforward technique in watchmaking, engraving essentially is surgically carving a pattern or motif into raw material of the watch. Dials can be engraved using a laser, or done by hand using a steel tool called a burin. Creating these highly detailed carvings is an incredibly tedious task that demands great skill and precision to achieve the final result. If an artisan uses too much strength, it ends up thinning the dial, while holding back will dampen the lifelike, three-dimensional effect.
A popular form of engraving is also known as guilloché, where intricate geometric patterns are engraved onto the watch dial or case using a hand-operated lathe machine. Guilloché patterns can come in a wide array of designs, such as the sunburst, hobnail, and barleycorn.
Another engraving technique often seen on high-end pieces is known as tremblage, where the burin is used to create a series of pinprick marks on the surface of the dial to achieve an inspiring illusion of depth in the final design.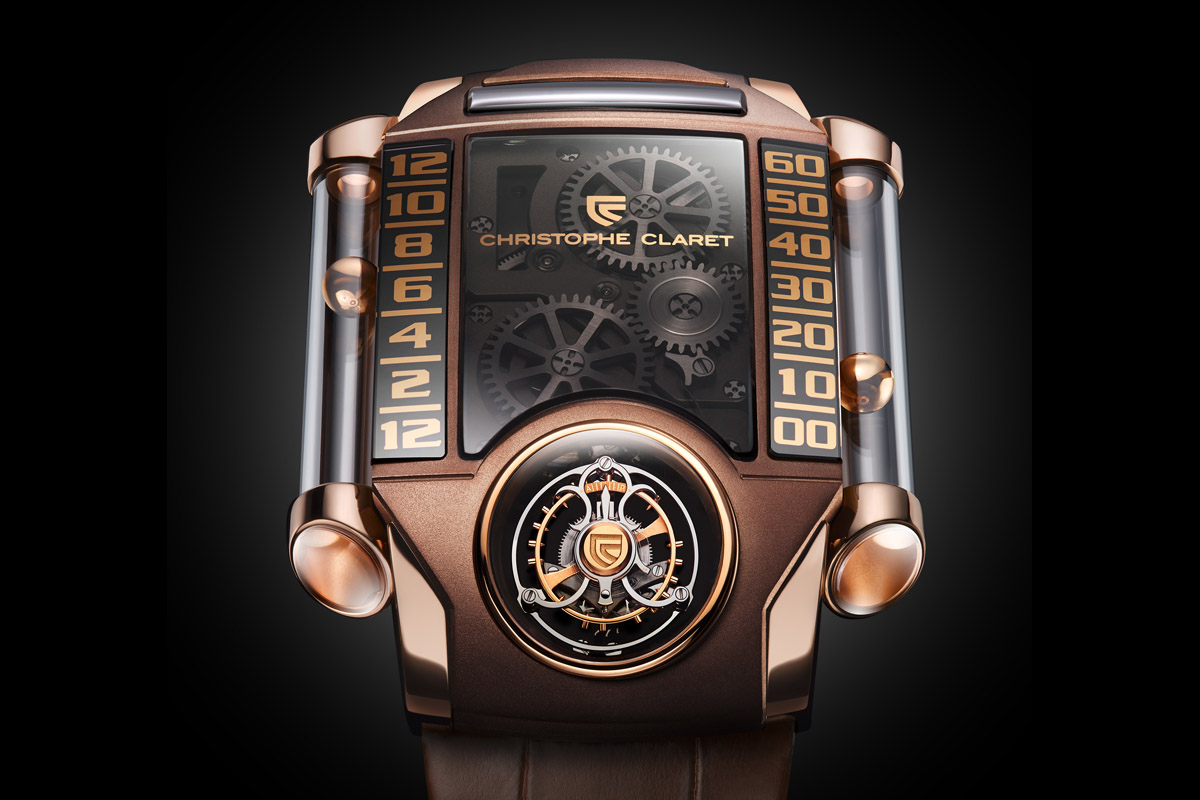 First discovered in China around 300 BC, damascening rose to popularity in regions such as Damascus, Persia, Spain, and Japan. Damascening refers to the technique of inlaying different metals into one another before being polished to produce intricate patterns. Artisans that use damascening to create the watch case may laminate layers of titanium alloys or stainless steels that are forge welded, then halved and stacked again repeatedly to create its iconic "folding" technique. This results in a piece of metal that's composed of hundreds of layers creating a "wave" effect, while boasting properties such as a homogenous structure and extreme resistance to corrosion and shocks.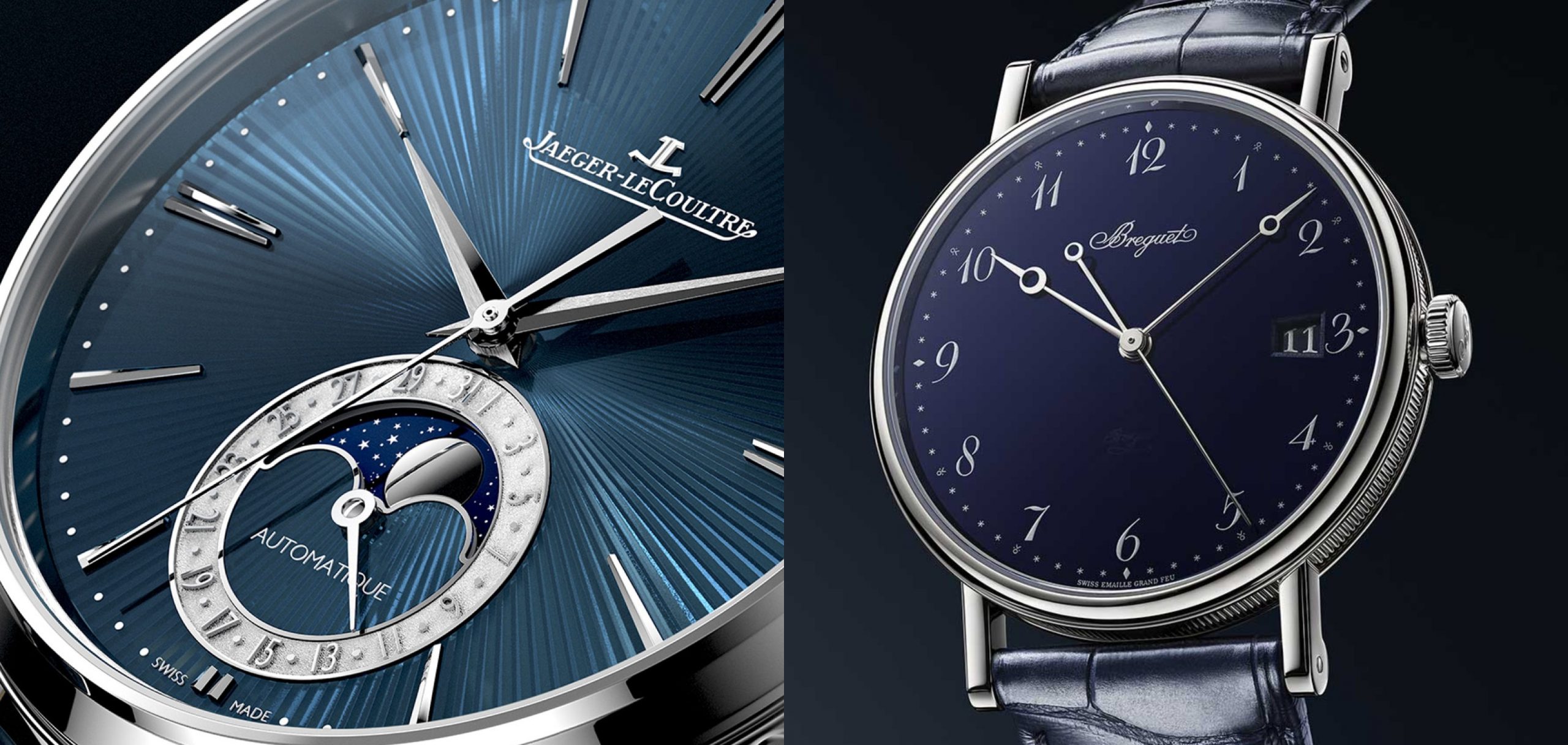 To call enamelling a tedious process is to put it mildly. To make an enamel dial, melted soft glass is combined with other ingredients before being applied to the dial with a goose quill. The dial is then fired in a kiln at 800 to 1,200°C, before cooling and sanding flat. This process is painstakingly repeated to build as many layers as it requires until the desired thickness and finish are achieved. Enamelling may also come in different forms, with the most common one being Grand feu, which involves baking the enamel layers atop silver or copper. Cloisonné and champlevé are done when the enamel is applied inside a wire frame or painted onto a hollowed metal surface, respectively.
Extreme attention to detail and patience are required for the unforgiving enamelwork. Some dials require a uniform thickness of the metal base – with a perfectly flat and flawless surface, while to achieve certain colours or finishes may require 6 to 9 layers of enamel. Multiple visits to the kiln may also invite a myriad of issues – such as overheating which leads to cracking, the formation of bubbles that leave the enamel pocketed with holes, or a speck of debris from the kiln landing on the dial. If anything goes wrong, the whole process must be redone from scratch.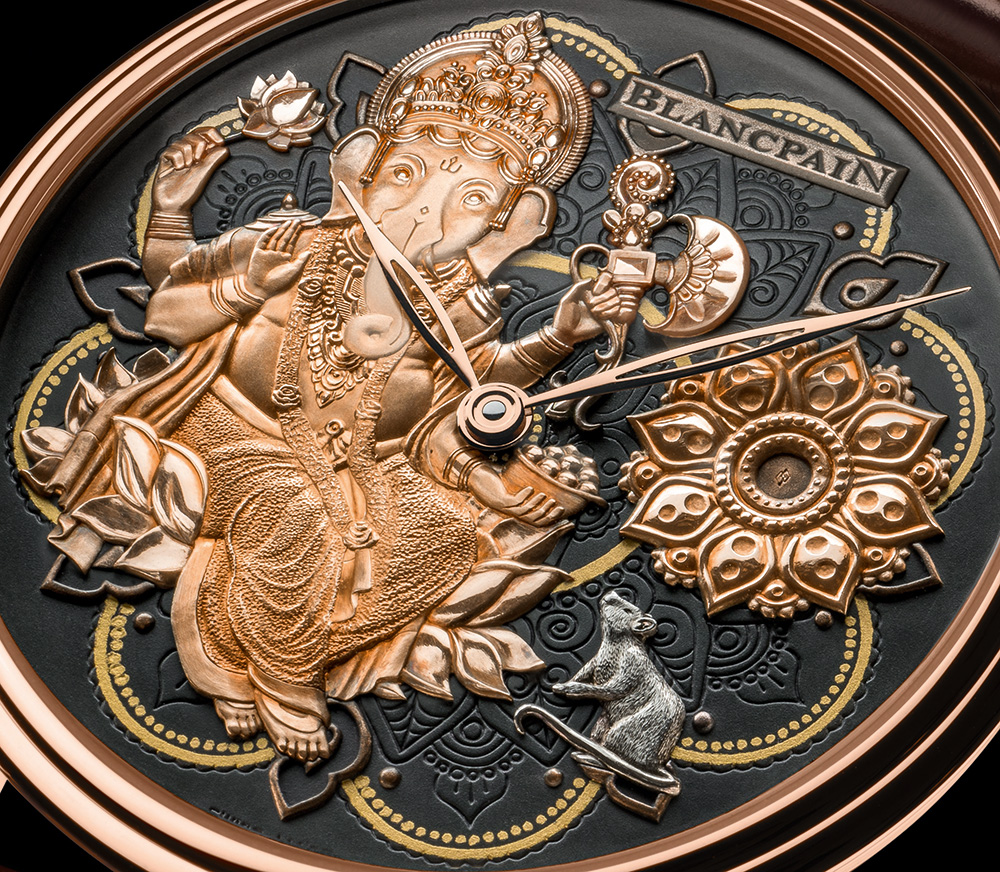 A technique rooted in Japan, shakudō refers to an alloy comprised of gold and copper – typically around 4-10% of gold, and 90-96% of copper) that first appeared in records from the Nara period. It's historically been used to construct or decorate Japanese sword fittings, such as tsuba, menuki, and kozuka, and was introduced to the West in the mid-19th century.
Shakudō is known for acquiring a dark patina between blue, grey and black depending on its composition and texture, achieved by repeatedly exposing it to a solution of copper acetate, also traditionally known in Japan as rokushō.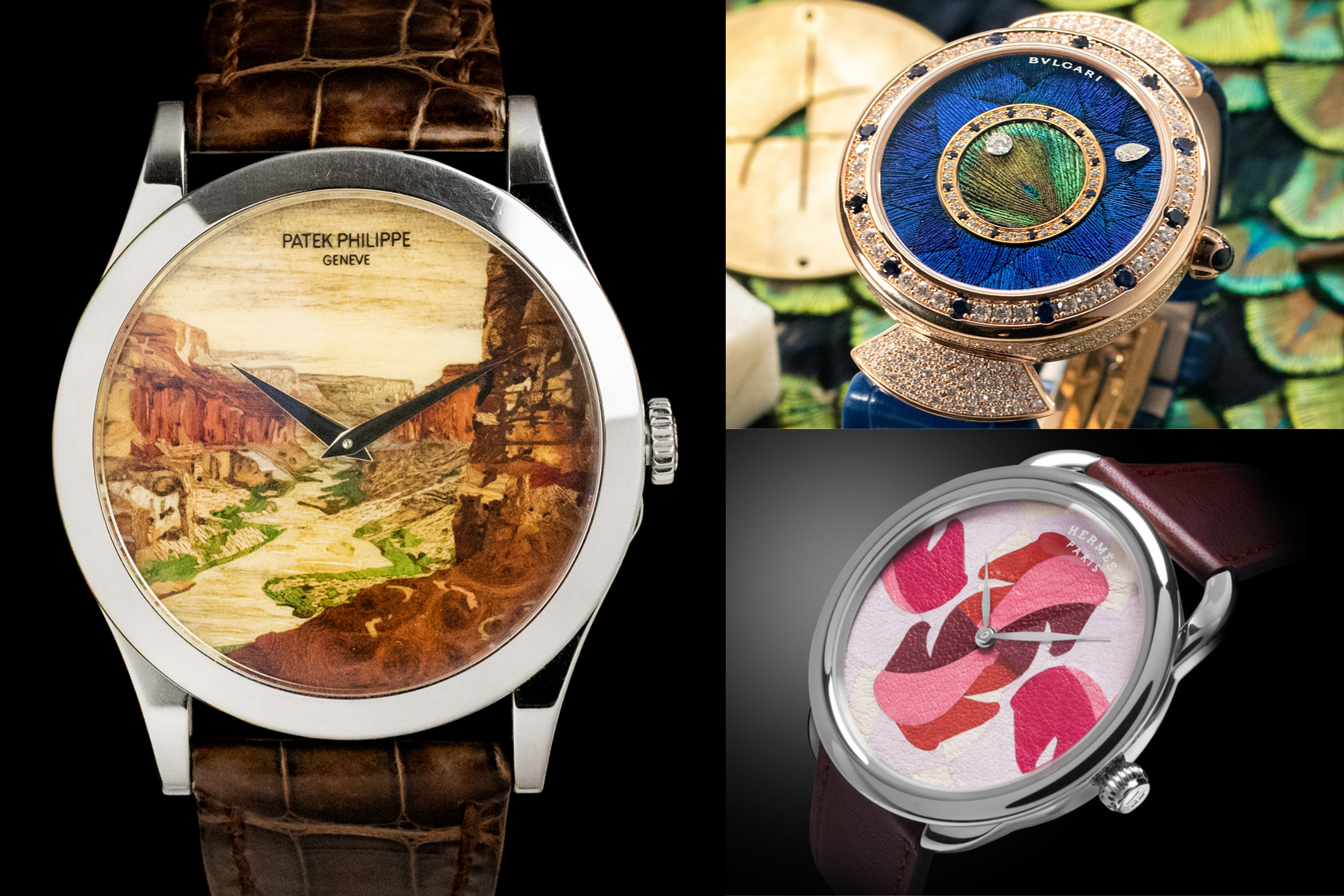 To be a marquetry artist is to be particularly deft, methodical, precise, and above all – patient. This decorative technique typically uses stacked sheets of veneer from a variety of woods in different colours that are cut into extremely thin pieces, assembled, and applied to create a motif or pattern. To achieve additional shading and a greater sense of depth, several veneers may also be superimposed. When the decoration takes on a geometric form, it's also technically known as "parquetry".
Marquetry can also be done on other materials, such as feather and leather. The latter is assembled within the dial of watch using meticulously-cut leather fragments such as calfskin that are not just small and delicate, but also ultra-thin – measuring at about 0.55mm in thickness. The art of feather marquetry or plummaserie is also a painstaking one – with the artisan carefully choosing each plume  before cutting, shaping, and application to achieve the majestic final result.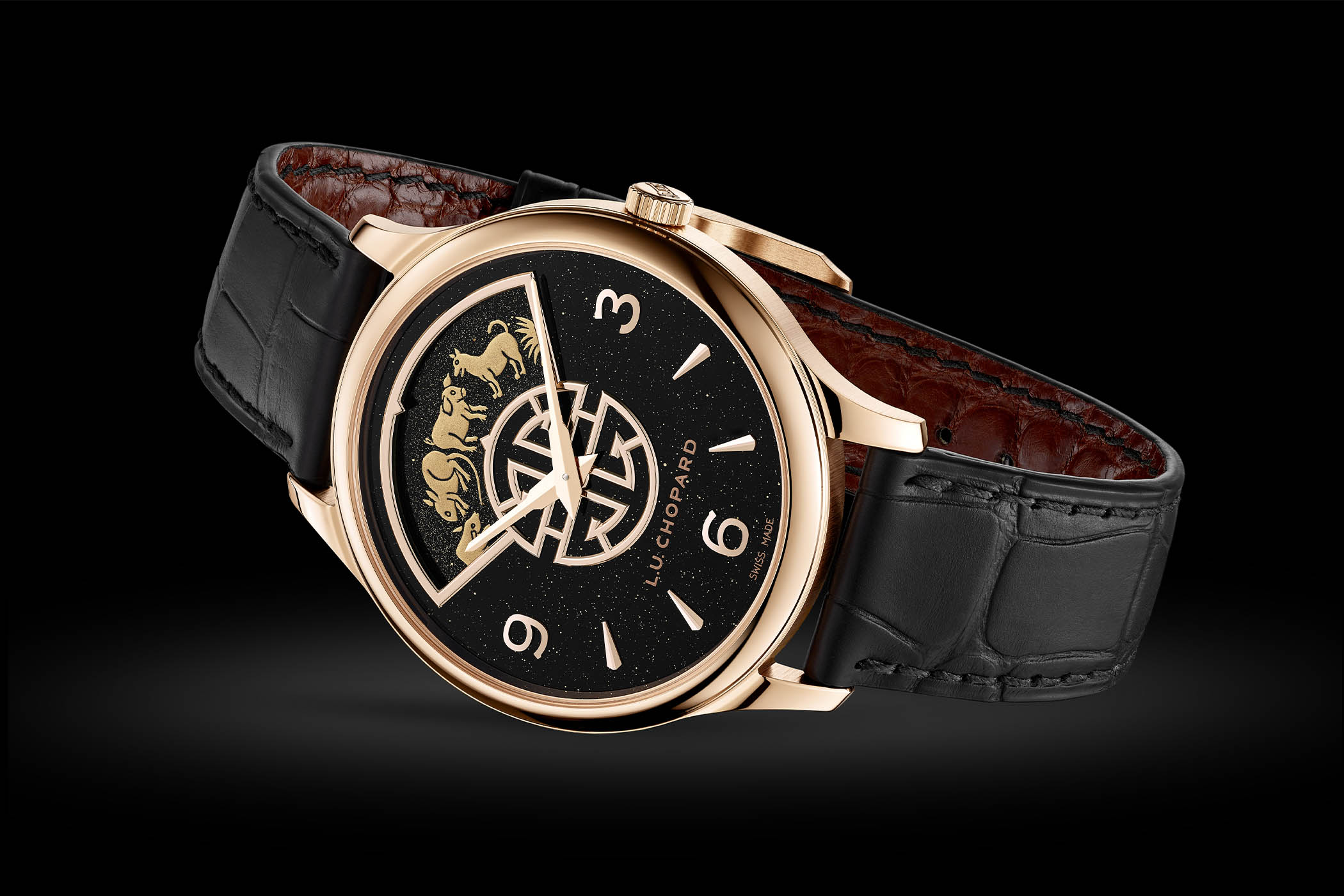 While a lacquered watch dial may look similar to an enamel-finished dial, the process differs in a few ways. This is produced by coating the dials in lacquer, creating an attractive and striking tone to the finish, or an enamel effect. Probably the most well-known lacquering technique in watchmaking is the Japanese maki-e, where coloured or precious metal dust is "sprinkled" to form a design on a lacquer surface while it's still wet. The Japanese lacquer known as Urushi is then applied between each successive layer, resulting in a final artwork that boasts incredible depth and a striking tone.