Timepieces have come a long way since its inception – surpassing its primary function to tell the time and evolving into true works of art, from the movements that power them to the meticulous artistry needed for its aesthetics.
In recent years, watchmakers have been constantly working to push the boundaries in creating stronger and more beautiful watches that can serve as powerful instruments and stunning collectibles, using new and extraordinary materials to craft their watches. Instead of eyeing the latest gold or stainless steel pieces, we're listing down 5 of the most exciting and unconventional watches that incorporate these fascinating materials.
Panerai Submersible Goldtech™ OroCarbo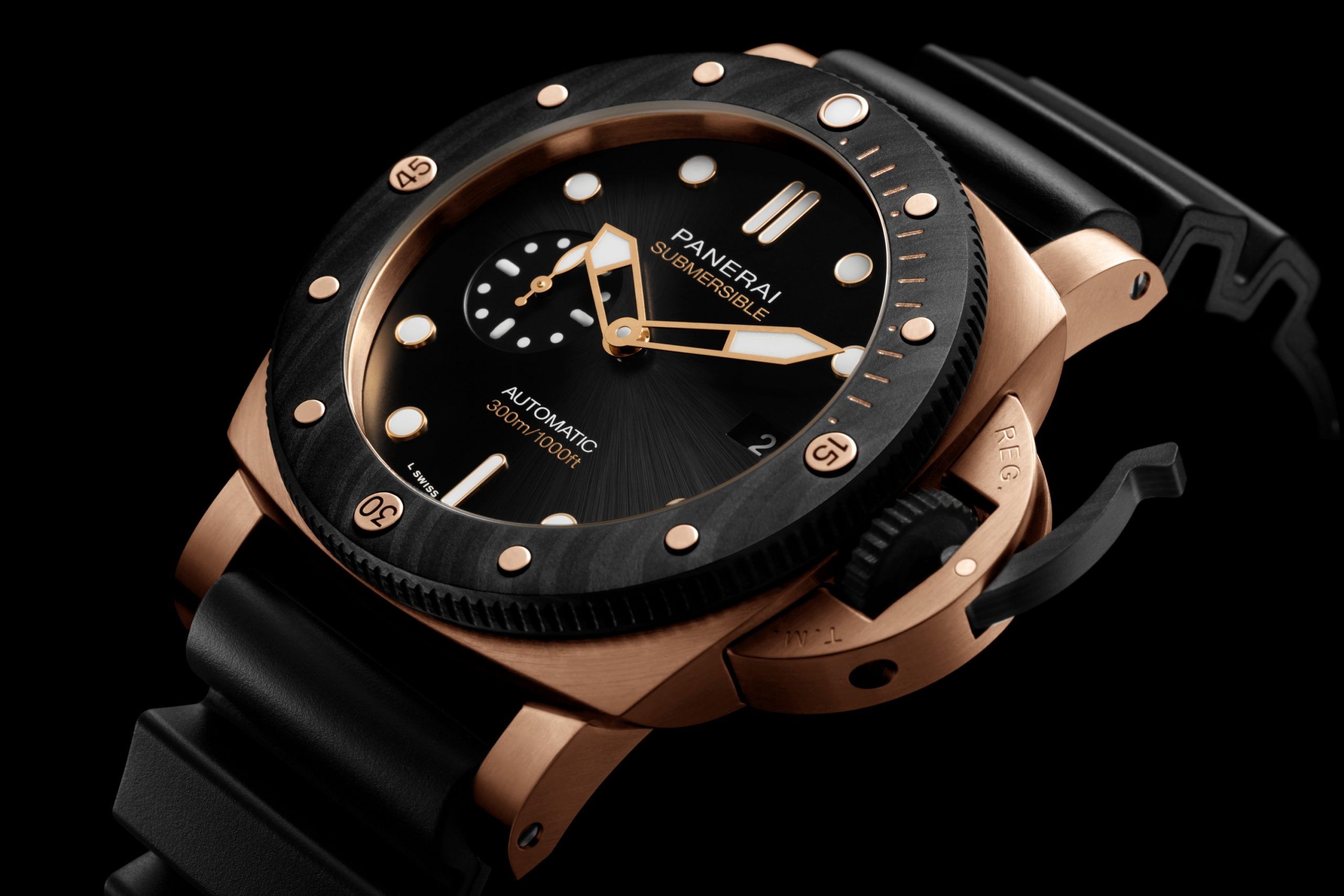 This sublime two-tone watch features two of Panerai's signature materials – Goldtech and Carbotech together for the first time, making it a true testament to the marque's creativity and inventiveness. The case and crown guard takes its luxurious warm hue from Goldtech, a gold alloy that's comprised of copper and a touch of platinum. Aside from the delicious colour, it also boasts an impressive resistance to corrosion and wear.
As for the crown, bezel and crown lever, they are made with Carbotech, a composite composed of carbon fibre and a polymer binder. The creation process involves layers of carbon fibre sheets that have been assembled in alternating orientations, giving the watch its sleek matte textures, while bestowing a remarkable lightness and durability to the watch.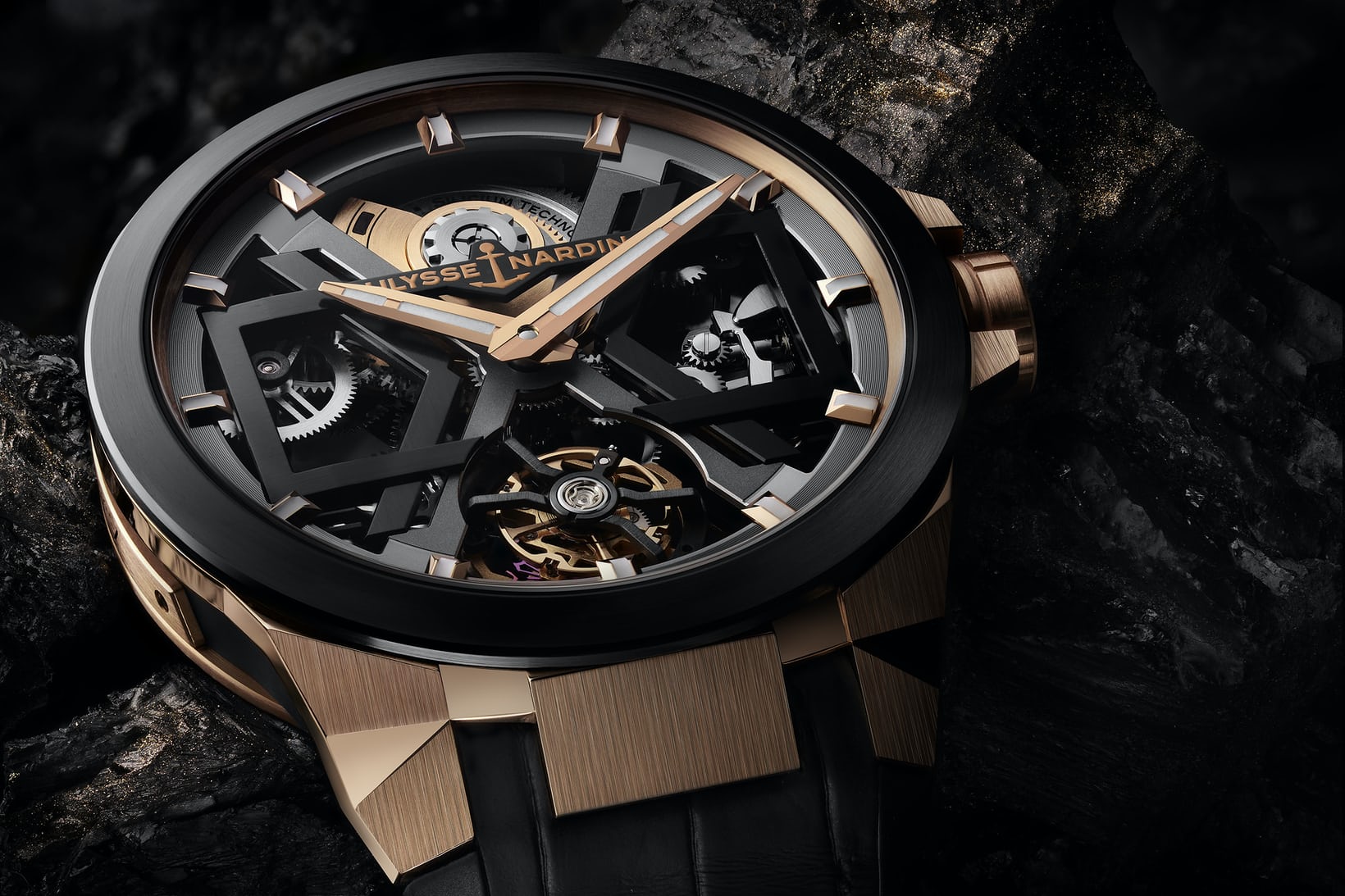 As a pioneer the use of silicium in watchmaking since the early 2000s, it should come as no surprise that Ulysse Nardin would incorporate the material into its Blast collection. Unveiled in four different variations, the Blast 45mm openworked automatic tourbillon features an escape wheel, anchor, and balance spring made from silicium, which improves tribology and the watch's resistance to magnetic fields.
Another bold move on the watchmaker's part is its first platinum micro-rotor, located at 12 o'clock. This is to offer a clearer look at the skeleton's "bones", as compared to a half-moon rotor which could obscure the movement.
Christophe Claret X-TREM-1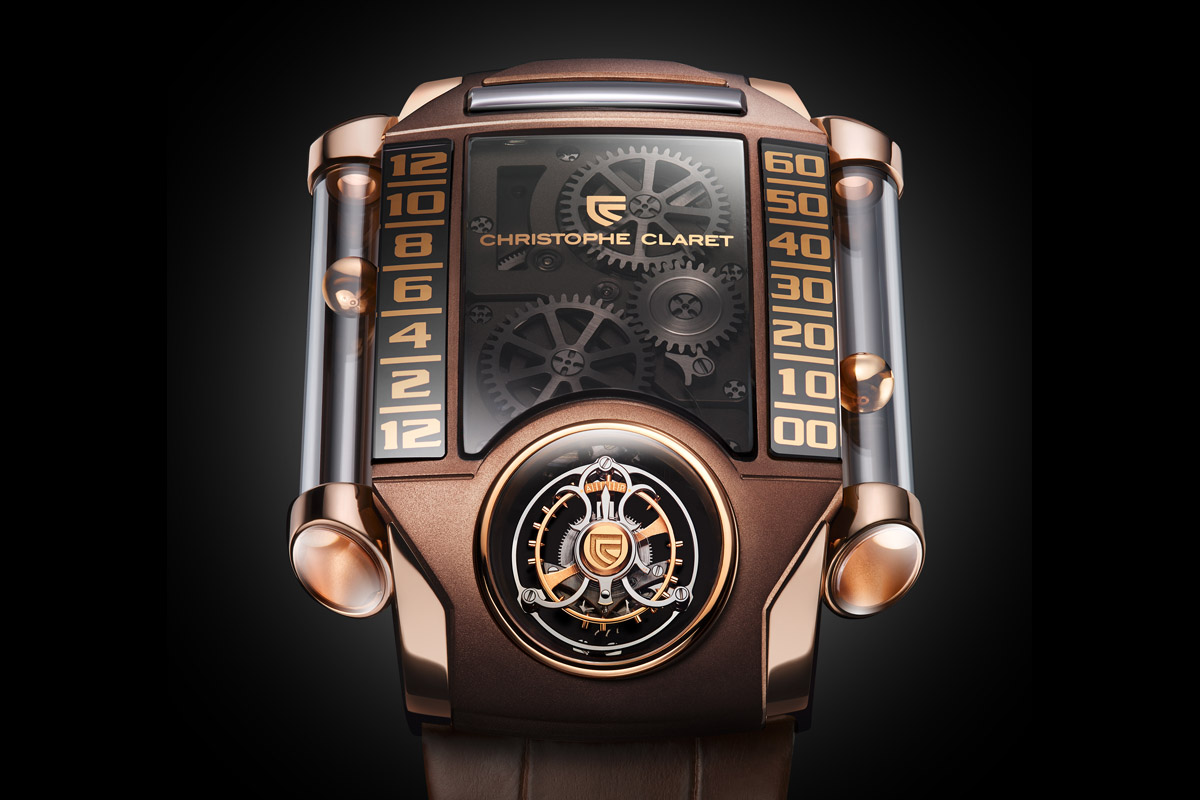 For the X-Trem-1, Christophe Claret uses damascened steel to craft its case. When it comes to using damascened steel in watchmaking, fabricating it doesn't just demand intensive labour, it's also incredibly complex. Various types of stainless steel are placed on top one another before being forge welded. The steel compound is then halved and stacked again, and then repeated to create a "folding" technique, which combines the properties of the different steels used.
The result is a piece of metal composed of hundreds of layers that boast properties such as a homogenous structure, purity, as well as extreme resistance to corrosion and shocks. The grades of steel used in the X-TREM-1 model are 316L and 304L.
Richard Mille RM 11-05 Automatic Flyback Chronograph GMT in grey Cermet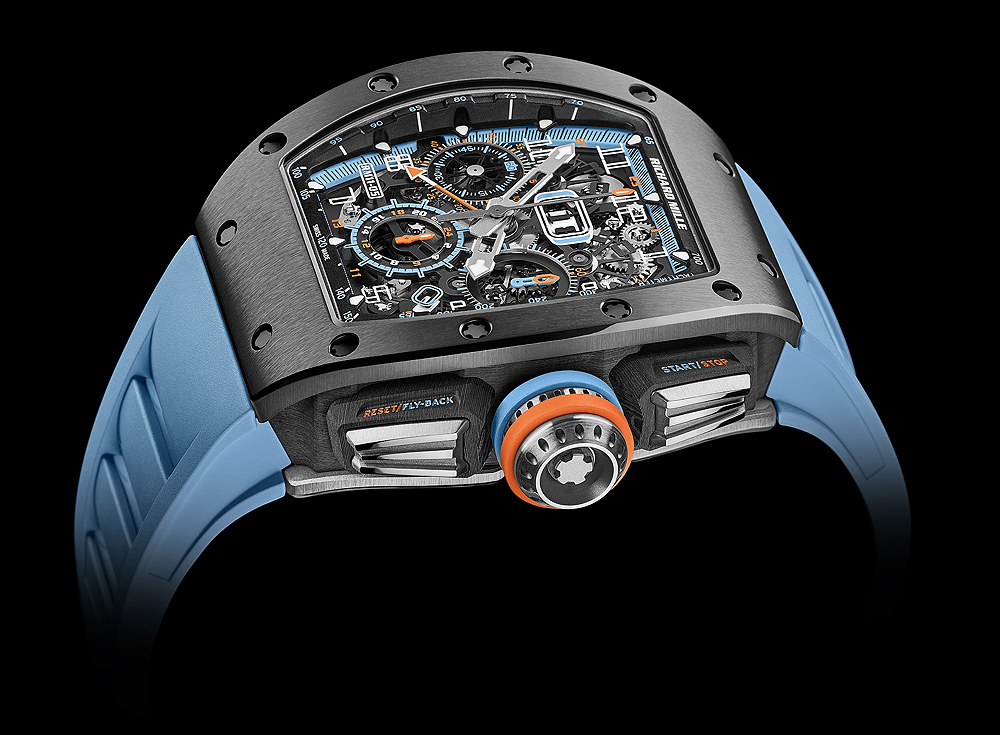 The pride of this Richard Mille chronograph is an exclusive material called grey Cermet, which is the result of painstaking research conducted by the marque. Richard Mille has long cemented itself as watchmaker who constantly brings new and avant-garde materials to its timepieces, and its use of grey Cermet makes the brand the first in the watch industry.
Light as titanium but hard like diamond, its Cermet case is comprised of a mixture of metallic zirconium and high-performance ceramic inserts that have been heated and pressed together. Its hardness is thanks to the "flash sintering" process, where a series of powerful electric pulses is added to the hot stamping process. To provide more insight into the outstanding physical properties of Cermet, the material is typically used in ballistic protection, external aerospace fuselage components, and in the brakes of competition vehicles.
Roger Dubuis Excalibur Twofold Double Flying Tourbillon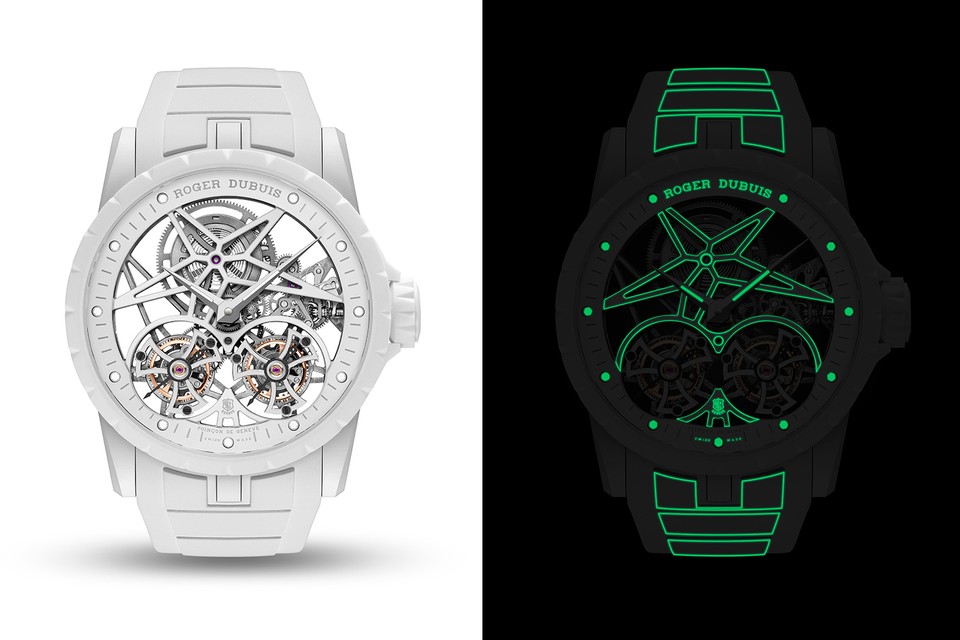 Earlier this year, Roger Dubuis introduced two new materials to the watchmaking world with its Excalibur Twofold double flying tourbillon. The first being a new rubber strap material called "LumiSuperBiwiNova" that infuses a type of rubber called FKM with Super-Luminova – giving the strap an eye-catching, illuminating look in the dark.
The second innovation comes in the form of a case that's made from a new composite material that never fades, made in partnership with Lamborghini. The latter specialises in composite carbon/epoxy, which contributed to the development of a special epoxy recipe that doesn't get affected UV lights – so that it will never turn yellow, which is a common problem with other white composites. This Mineral Composite Fiber (MCF), is made of 99.95% silica and is 2.5-times lighter than ceramic and 13% lighter than most carbon materials – making it ideal for the 45mm wide and 15mm thick Twofold watch.
Photos courtesy of the respective brands.