Nestled in the young and swanky The LINC KL along Jalan Tun Razak, De.Wan 1958 opened its doors last April to offer Chef Wan's brand of modern, diversified Malay cuisine.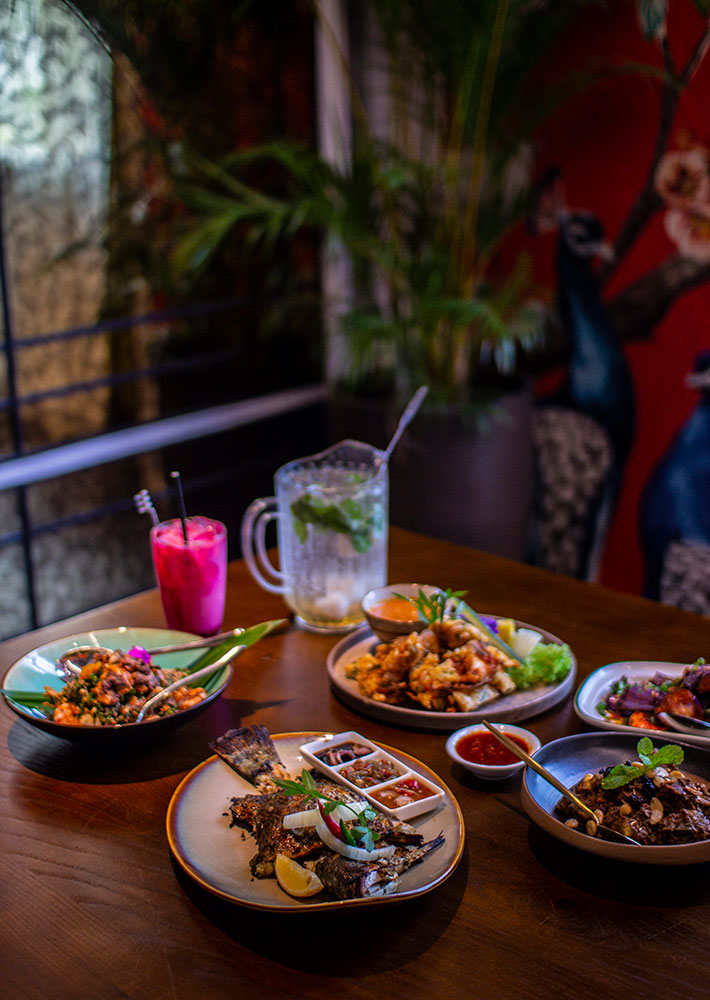 Datuk Redzuawan Ismail, or more affectionately known as Chef Wan, is a name instantly recognisable by Malaysians, even those outside the F&B industry. With his entertaining cooking shows and years of experience working behind the kitchen, the award-winning celebrity chef is now notably synonymous with our local cuisine.
Not surprisingly, when news got out that he would be opening a restaurant in the crux of Kuala Lumpur, it saw full or nearly full capacity daily in its first two months of operation alone. We're talking about none other than De.Wan 1958 by Chef Wan, of course.
Nestled in the young and swanky The LINC KL along Jalan Tun Razak, De.Wan opened its doors last April to offer Chef Wan's brand of modern, diversified Malay cuisine. In case you were wondering, the name is a play of the Malay word "dewan" which means hall (you'll see why later), and the figures denote its founder's birth year.
Curious on whether it would live up to his fame, we recently paid the establishment a visit. Read on to find out what we thought.
First impressions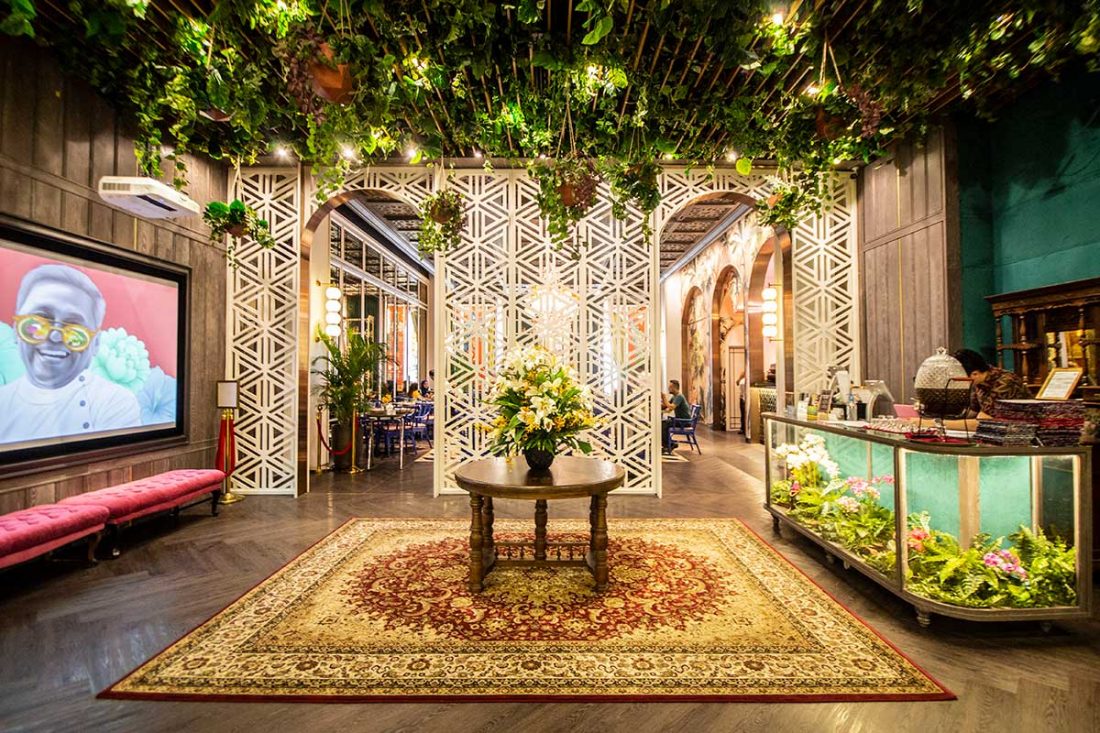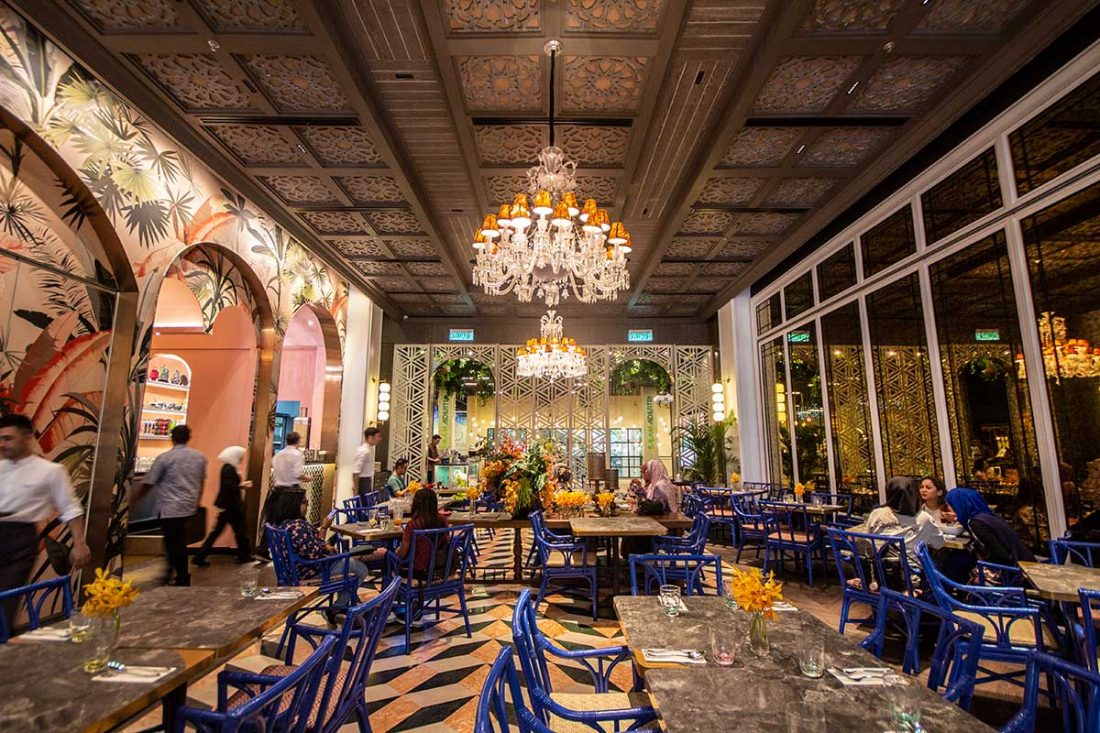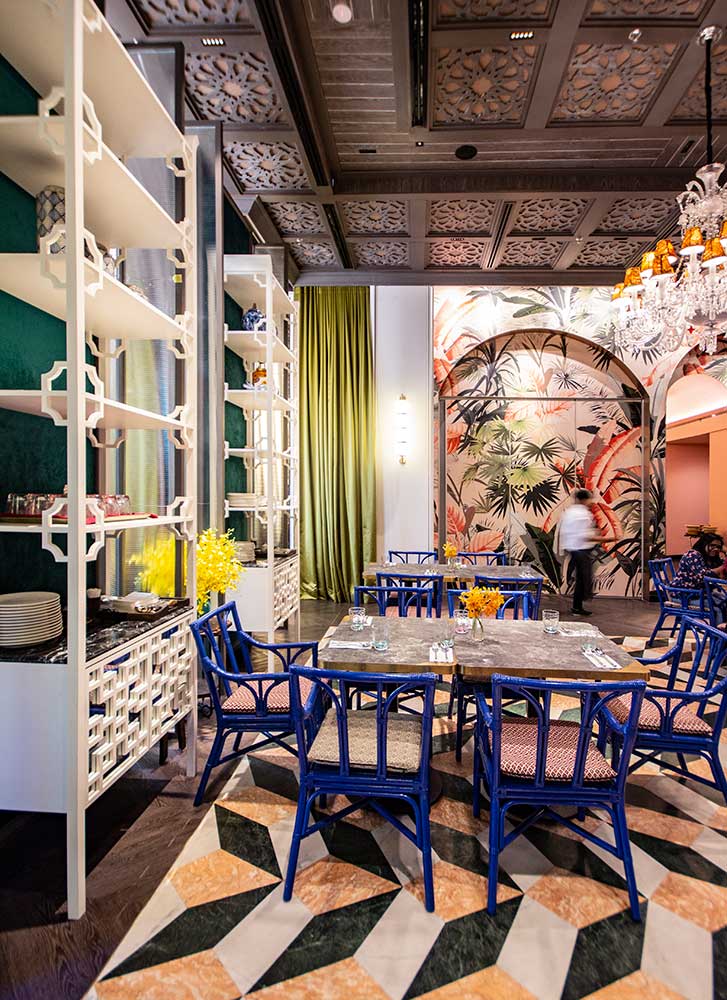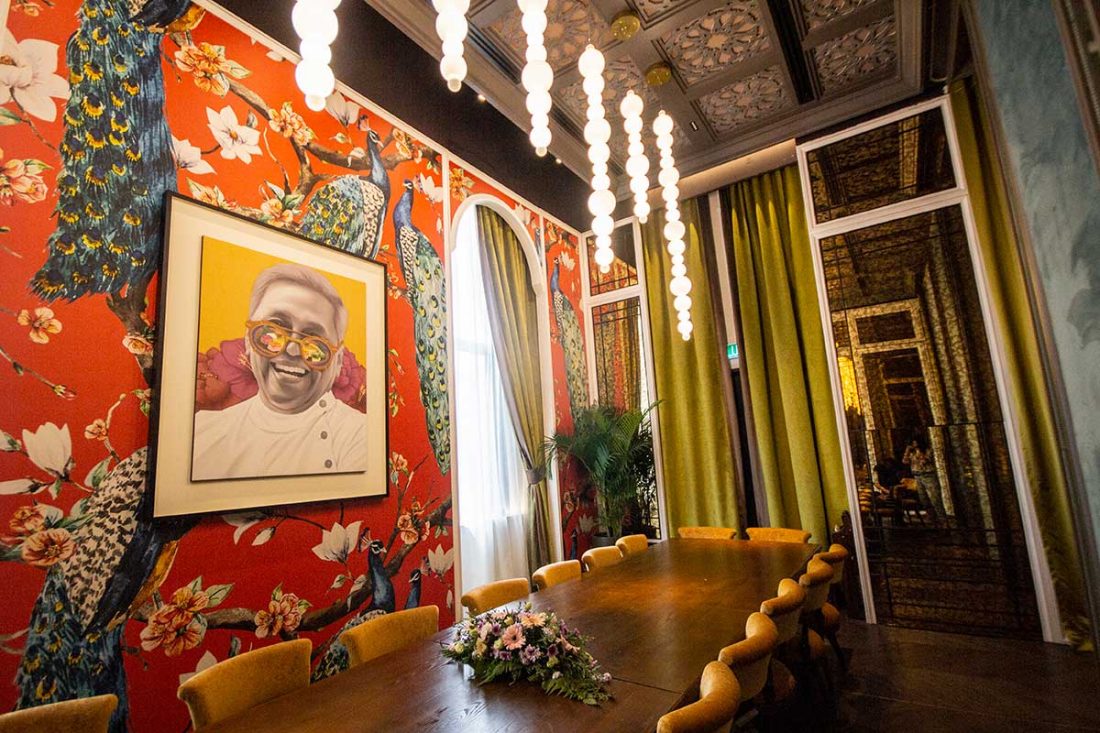 (swipe left for more photos)
If you're familiar with the light-hearted, spirited character that is Chef Wan, picture De.Wan as the embodiment of his persona. Potted plants hang from the lush green ceiling at the entrance where we were greeted by an amicable waiter at the front desk. Right opposite is a strikingly quirky portrait of the icon himself inviting guests for a photo-op (fun fact: it's actually an advanced projection that won't leave its cast on your face as long as you're seated).
Upon entering through the ornate archway, tropical-print wallpapers, decorated ceilings and 3D-effect marble floors commanded our attention all at once. It's a bit much to take in for the minimalist; but once we got adjusted, it's easy to identify more than one Instagram-worthy spot in this 13,000 sq ft space.
At the back of the room is a semi-private dining area with a banquet table that can fit up to 22 guests. A chef portrait similar to the one earlier rests at the centre, juxtaposed against a red batik mural of florals and peacocks. There are also private dining rooms with retractable doors to seat 10, 20 or 30 guests according to your needs for the occasion.
Food, front and centre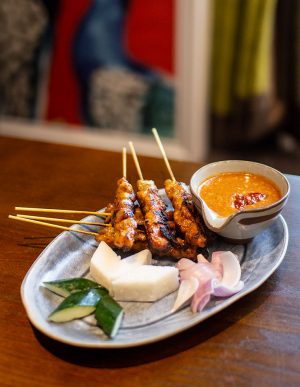 Loyal fans of Chef Wan's cooking will be thrilled to know that everything on the menu is curated by him and based on his original recipes. This includes appetisers, salads, mains, BBQ meat and seafood as well as desserts which will be updated every quarter. Rice is optional and bottomless, with three options to choose from: fluffy white rice and two other rice-of-the-day, usually cooked with local herbs and spices.
Starting with appetisers, the Chicken Satay was one of the most tender and succulent that we've had. The slightly spicy peanut sauce adds a welcome nutty bite, and the generous portions are a bonus.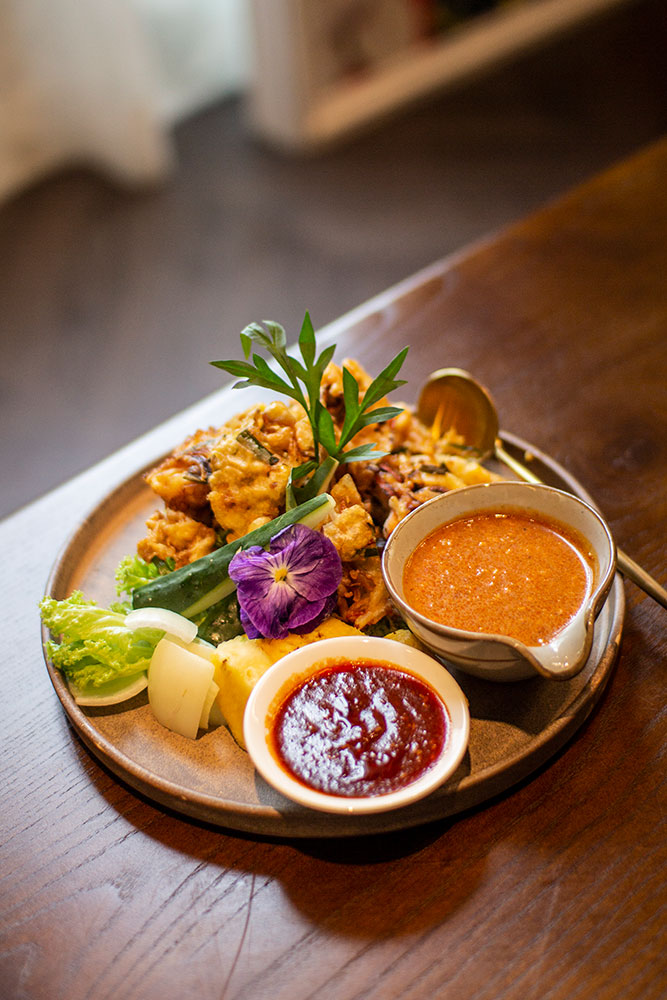 By the time we got to taste the Cucur Udang, it had cooled down and lost a bit of crunch so we'd advise you to dig in as soon as it is served. Nevertheless, the prawns were fresh and soft on the inside, further complemented by two dips offering a slightly sweet smack.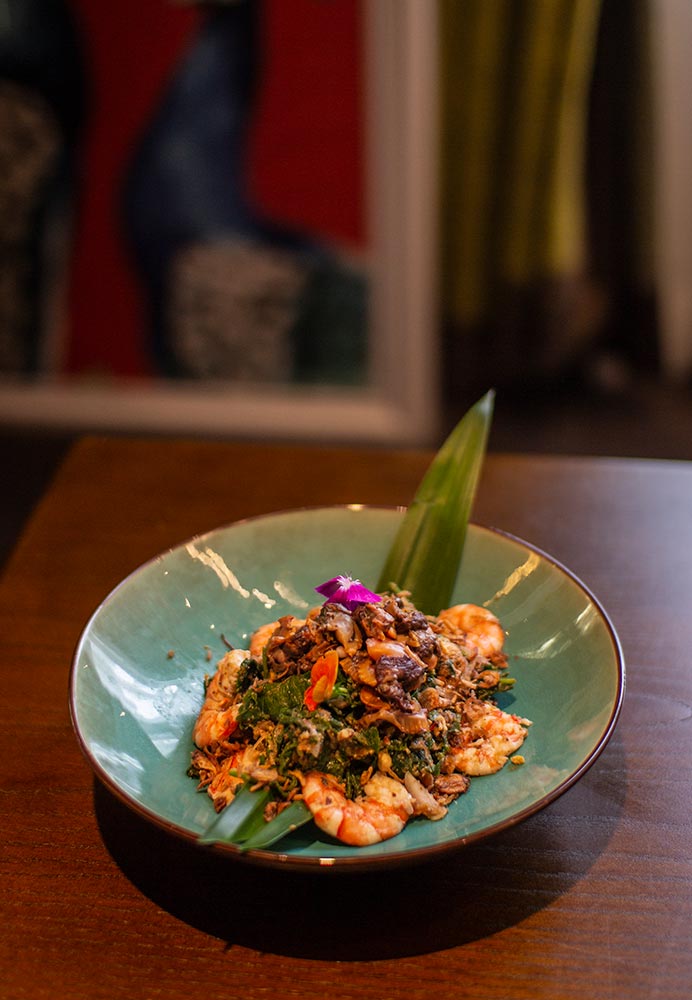 The Kerabu Pucuk Paku with Kerang is a testament to how palatable Malaysian salads can be. Made with Chef Wan's special kerabu sauce, the combination of pucuk paku (fiddlehead fern), bunga kantan (torched ginger bud), fresh cockles and prawns was bursting with sweet, savoury and spicy flavours that make the dish stand out from the rest.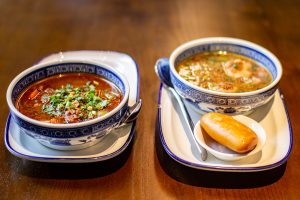 We tried both soups on the menu and found each rewarding in its own right. The Sup Ayam was nostalgically comforting with fall-off-the-bone servings of chicken to accompany the toothsome broth that owes its flavour to four spices – cinnamon, star anise, cardamom and clove. On the other hand, the Sup Ekor had a richer texture of a stew with juicy chunks of Australian oxtail bathed in a variety of spices. It is also served with bread on the side for a complete comfort food experience.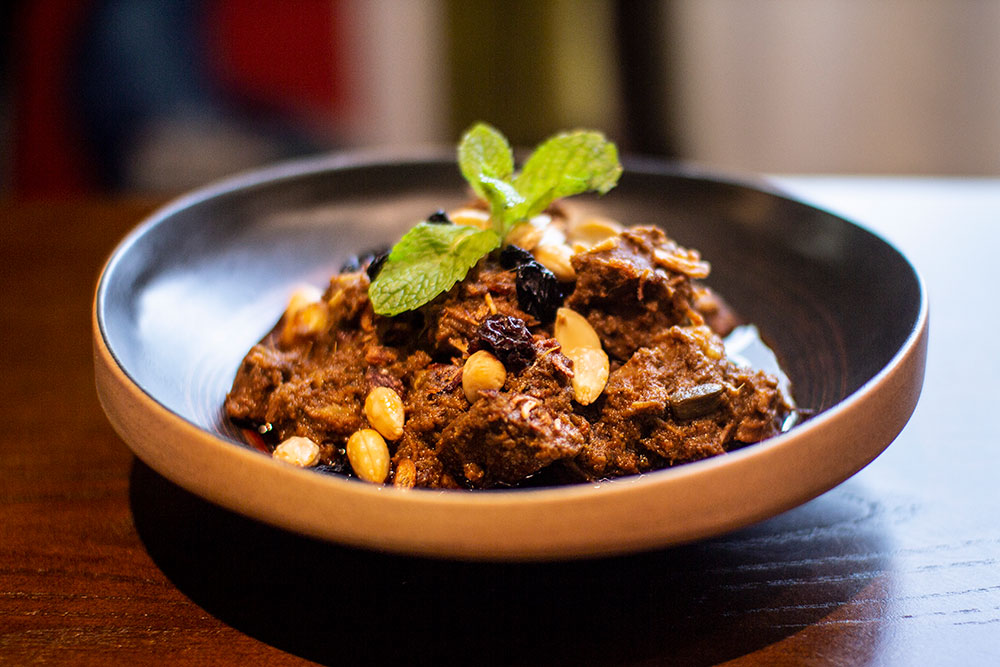 For mains, the Kambing Kuzi proved a delightful choice, braised to tender perfection with aromatic kuzi spice. The Gulai Lemak Udang Nenas Nyonya Style was equally satisfying thanks to the creamy gulai sauce that was neither too heavy nor too runny, giving the fresh prawns a nice coconuty flavour with a zesty tang from the pineapples.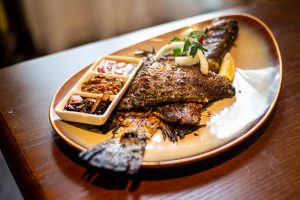 From the BBQ section, we had the Ikan Jenahak (red snapper) which is served with three different sauces. We found some parts of the fish to be slightly bitter from the grill, but most of it was flakey, smoky and well-seasoned. It's scrumptious on its own, but a squeeze of lemon and dollop of Chef Wan's sweet chilli sauce did wonders on our palate.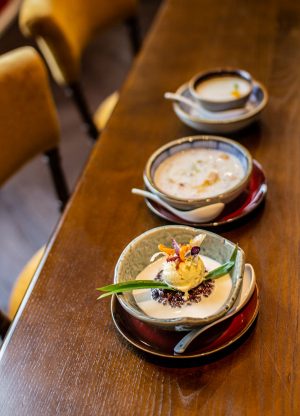 The dessert category includes a selection of all-time-favourites like Bubur Pulut Hitam and Bubur Cha Cha as well as reimagined classics like Bubur Som Som. The former two sent us down memory lane while marking a new spot in our books for where to get Malaysian afters, especially with the sinful scoop of jackfruit ice cream topping the fragrant black glutinous rice option.
It was our first time tasting the Indonesian-inspired som som though, and the combination of rice flour pudding, coconut milk and sugar syrup leaned a bit too sweet for our liking. But if a sweet, creamy pudding sounds like your ideal finale to a Malaysian meal, this will not disappoint.
Read more: 5 fine dining restaurants that celebrate Malay heritage
Full package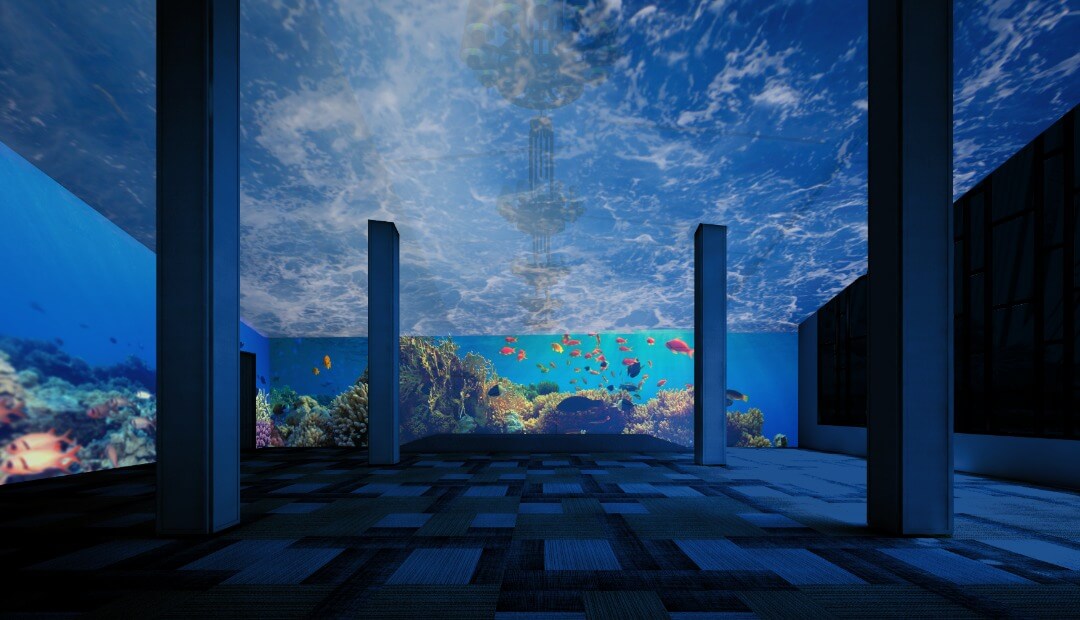 Aside from the main restaurant, the event space next door welcomes private parties, corporate events and wedding receptions fitting up to 500 guests (depending on seating styles). There is also a professional team at your expense to see to catering, staging, security and red-carpet arrangements. What's more, it is fitted with a state-of-the-art 3D projection mapping that transforms the hall into your dream setting.
It was evident that Chef Wan's two-year plan to develop a vibrant space where Malaysians can come together to enjoy great food over a special occasion panned out just the way he had envisioned, if not better. Whether you want to celebrate a birthday, a career milestone or time-honoured camaraderie, De.Wan 1958 by Chef Wan is a worthy spot for your consideration.
"We wanted to build a purposeful restaurant, not just any ordinary restaurant where we make good food and wait for people to come. A purposeful restaurant is where you can come here to celebrate," Chef Wan sums it up nicely.
For reservations and enquiries, email info@dewan.space or log on to the official website here.
Location: Lot 2-2, Level 2 The Linc KL, No. 360, Jalan Tun Razak, 50900 Kuala Lumpur
Photography: Gan Yew Chin