From the BMW M8 Convertible to the Ferrari 812 GTS.
There's just something about convertibles that catches everyone's attention. Perhaps it's their rarity that accentuates their desirability or perhaps it's the picture of speeding along the highway with the wind in your hair and sunrays caressing your skin that you can't help but secretly dream of.
You'd think that Malaysia's weather and humidity may ruin the picture, but it isn't stopping car enthusiasts from buying convertibles. New launches in market just prove that Malaysians are not immune to drop-top cars and all the sporty, snazzy prestige that comes with them.
We've curated a catalogue of our favourite convertibles to watch out for on the roads – or better yet, to own. Not all of the below are available on our shores, but one can still appreciate these drop-top doozies.
BMW M8 Convertible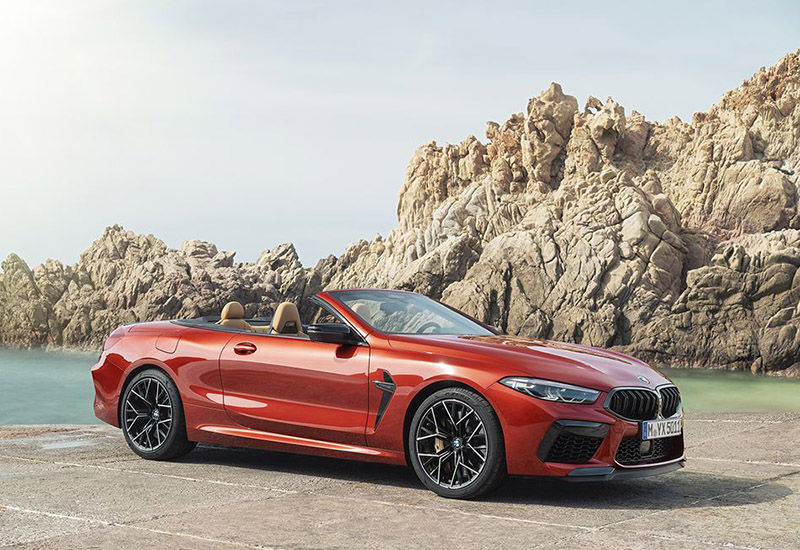 Though the BMW Z4 may be the more popular model, the M8 takes the trophy for the power hungry with its 4.4-liter turbocharged V8 engine. The all-wheel drive model retracts its top in 15 seconds at speeds of up to 48kmph. It's also able to carry 4 passengers instead of 2, though we wouldn't want to be horseshoed in the back for too long. Besides, it's the driver's seat that gets the thrill of launching the car from 0-100kmph in 3.8 seconds.
Ferrari 812 GTS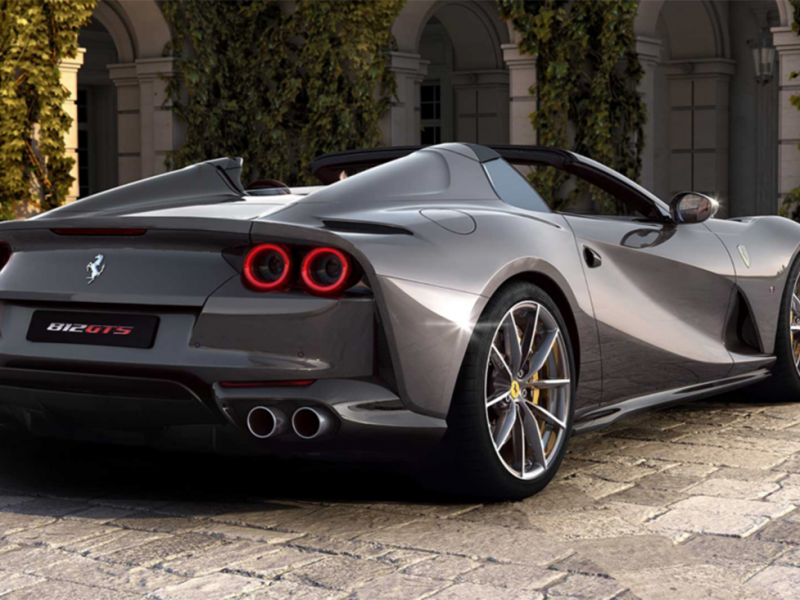 Launching as the open-top version of the flagship 812 Superfast, the Ferrari 812 GTS is the Prancing Horse's most powerful production convertible yet. It boasts the same front-mounted 6.5-litre V12 powered engine as its sibling, which produces 788hp at 8,500rpm and 718Nm of torque at 7,000rpm. The unique retractable hard top (RHT) loses its top in 14 seconds at speeds of up to 45kmph – allowing its owner to appreciate that 800cv engine roar while racing towards a top speed of 340kmph.
Read more: The Ferrari 812 GTS & Ferrari F8 Spider make their SEA debut in Malaysia
Mercedes-AMG S63 Cabriolet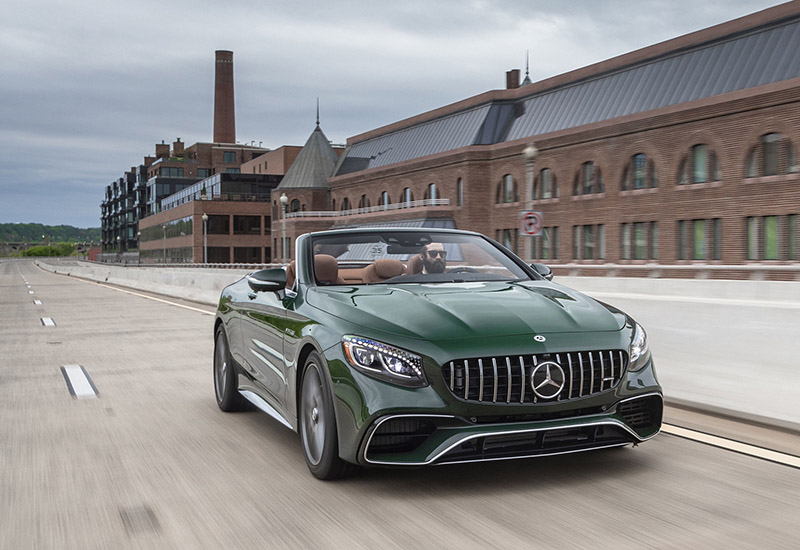 The Mercedes S-Class Cabriolets have been a go-to of convertible enthusiasts for years, and the 2020 S63 Cabriolet is one shining example. Beneath its sexy metallic hood is a 4.0-liter Twin-Turbo V8 engine that is paired with a 9-Speed Automatic transmission to deliver 603hp and 900Nm of torque. It performs the century sprint in 3.4 seconds while boasting a luxe cabin that complements speed with opulence. Imagine getting a massage whilst driving towards a top speed of 300kmph – now that's cool.
You may also like: How Mercedes-Benz defines the Ultimate Luxury Drive
Porsche 911 Turbo S Cabriolet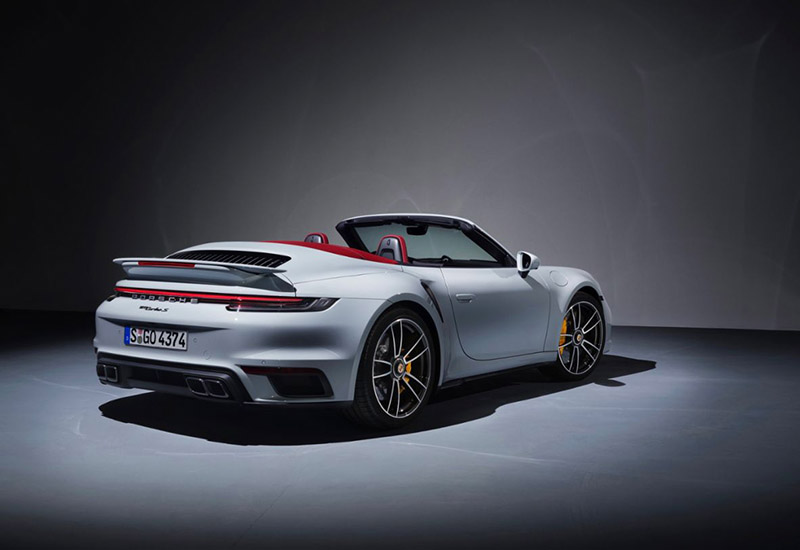 Say hello to speed, style and power in the shape of the Porsche 911 Turbo S. With its twin-turbocharged 3.8-liter boxer engine that comes assisted by two VTG turbochargers, this swift automachine has an output of 640 hp and a maximum torque of 800 Nm to take it from 0-100 in just 2.8 seconds (albeit 0.1 second behind its hardtop counterpart). The fully automatic fabric hood opens and retracts in 12 seconds and is made from a heat-insulating and sound absorbing material that makes it practical for rainy days too.
Read more: The new Porsche 911 Turbo S goes from 0-100 kmph in 2.7s
Bentley Continental GT V8 Convertible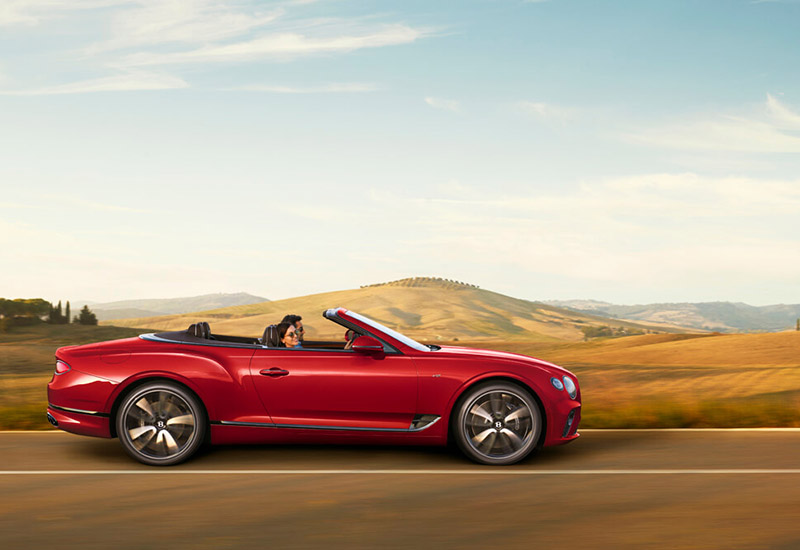 Form and function meet their equal in this stellar British-made car, which features Bentley's signature bespoke touch inside and out. Its contemporary, streamlined exterior incorporates a Z-fold convertible top that opens or closes in 19 seconds at speeds up to 50kmph. With the top down, you'll get to hear the growl of the V8 engine that produces an output of 542hp and 770Nm of torque. The thrill doesn't end even with the top up, as the cabin promises to cocoon its driver and passengers in sheer opulence with its walnut-finished interiors and high-tech infotainment systems.
Rolls-Royce Dawn Silver Bullet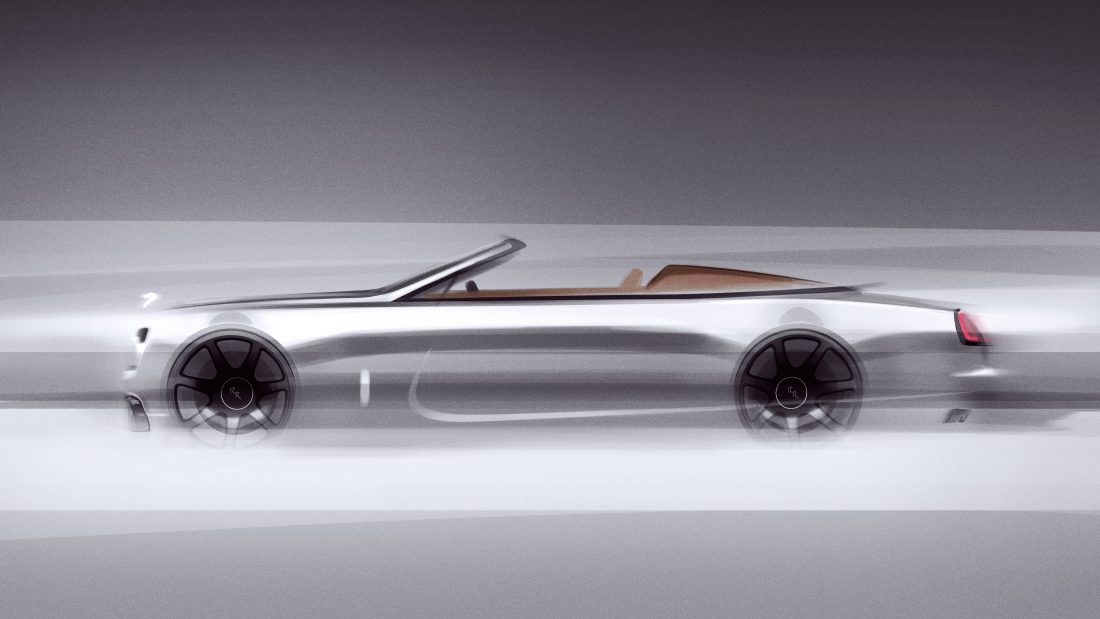 While the Rolls Royce Dawn is spectacular, this Silver Bullet edition promises a whole new level of luxury and exclusivity – one shared by only 50 lucky owners worldwide. Inspired by the irreverent roadsters of the 1920s, the collection is designed with retro cues reinterpreted with modern fabrics and materiasl. Every inch of its design reflects a hedonistic approach to craftsmanship, making this machine 'cool' in the most extravagant way.
Related: Rolls-Royce enters a dawn of the new '20s with the Dawn Silver Bullet collection
Photos: respective brands