Here's everything we discovered about luxury in the world of Mercedes-Benz.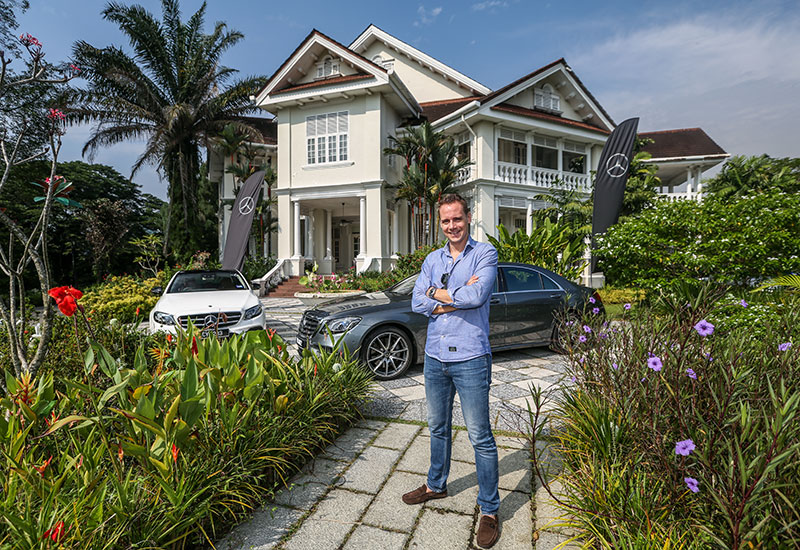 For as long as modern civilisation has existed, luxury goods, including cars and real estate, have been regarded as universal status symbols. Think a 8.5-million-dollar Beverly Hills mansion and you'll picture Kendall Jenner lounging by the pool in a Chanel swimsuit. Think a G-Wagon and Arnold Schwarzenegger pops up behind the wheel, back from the last instalment of Terminator.
Such depictions are etched in our perceptions thanks to the clever marketing of brands that assume the status of luxury. Mercedes-Benz is not the least of them, having positioned itself with the tagline, "the best or nothing".
But what is the definition of luxury in a car? What is it that makes a model so desirable amongst a fleet of cars in the market?
We sought the answers to these first-world questions first-hand with some input from Mark Raine, Vice President of Sales and Marketing for Mercedes-Benz Malaysia, during the Mercedes-Benz Ultimate Luxury Drive to The Banjaran Hotsprings Retreat in Ipoh recently.
The drive experience highlights the marque's new E-Class and S-Class models, but providentially, we also had a short but sweet encounter with its Dream Car series while we were at the resort. Here's everything we discovered about luxury in the world of Mercedes-Benz.
Starting our journey in the E350 AMG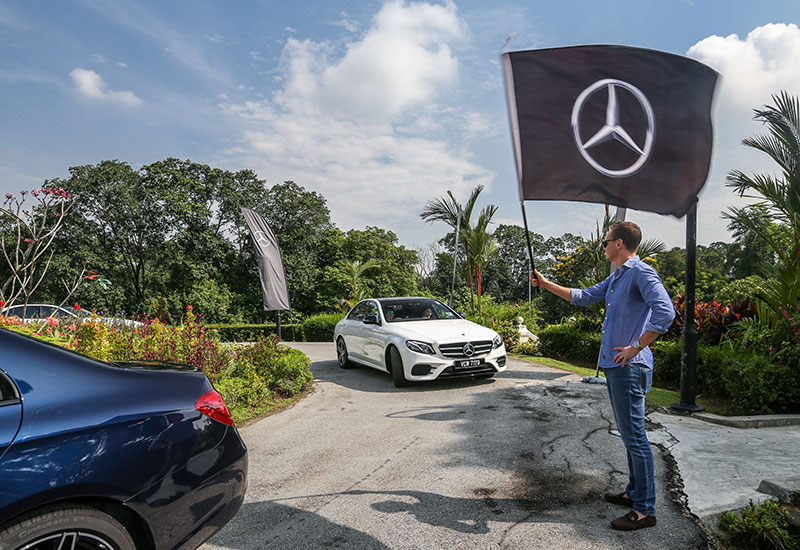 Mark says: The Ultimate Luxury Drive, in my view, is a drive along roads which just make you feel free and give you the liberty to go places in style… On one hand, it's about the luxury and exclusivity – which is catered for by the immaculate Mercedes-Benz craftsmanship – and it's also about the status and image and sportiness which our cars have. It's about the power, but also how effortless it is to drive with that power. The state-of-the-art safety and assistances which we have in our cars just make our cars a very comfortable and safe ride.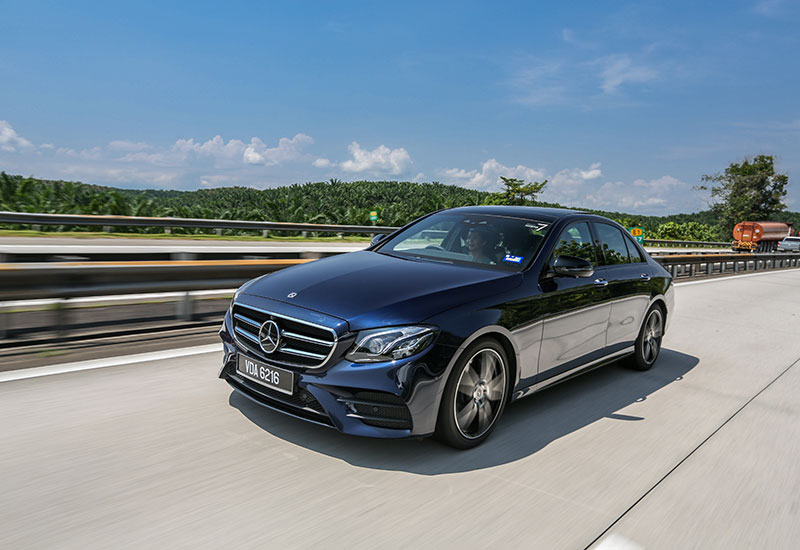 Our experience: We flagged off from Carcosa Seri Negara in the humblest model of the entire drive: the E350 AMG. While we didn't have the luxury or liberty of smooth traffic, said craftsmanship is something we did touch base with. The white variant we handled comes with the standard AMG kit, a brawny combination of sportiness and sophistication. There's no design update compared to the E350e hybrid, but it's already handsome as it is in our books.
New to this 2019 model is the four-cylinder 2.0-litre engine with a belt-driven starter generator. This gives it 299hp with a maximum torque of 400 Nm and additional 150 Nm boost from the generator to complete the century sprint in 5.9 seconds. It also features a new Driving Assistance Package and Dynamic Body Control suspension system which varies according to the drive mode – firsts for a locally-assembled E-Class.
We tested the car in Comfort, Sport and Sport+ modes and the differences were immediately noticeable by the car's responsiveness. The E350 is no beast in terms of power, but it's satisfying enough to leave a smirk on our face as we zoomed pass our neighbours on the road. Comfort and safety, as Mark said, were of no concern.
Read more: Testdriving: Mercedes-Benz E350e Plug-in Hybrid
Taking the Mercedes-AMG GT63 S for a spin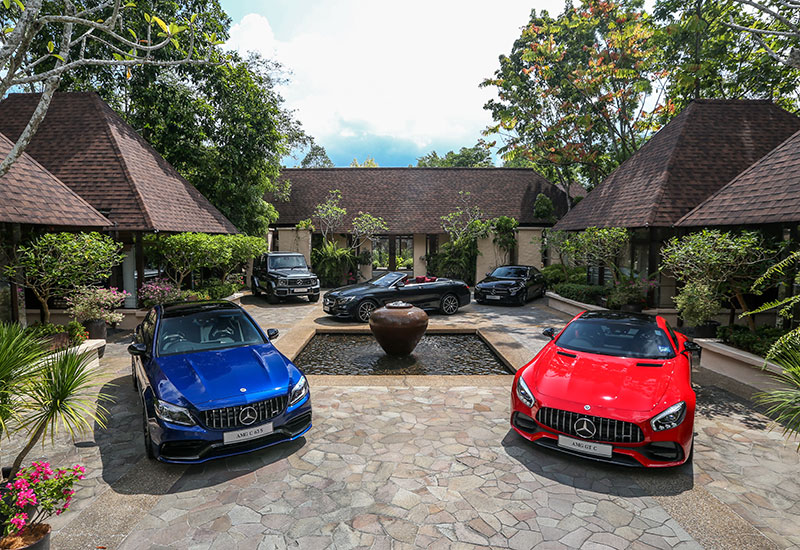 Mark says: "A dream car is a car which goes above and beyond the practical means, meaning it gives you a stunning design – dream cars are always about more emotive design. They are not always the most practical solution, but they are the most stylish solution to get from A to B."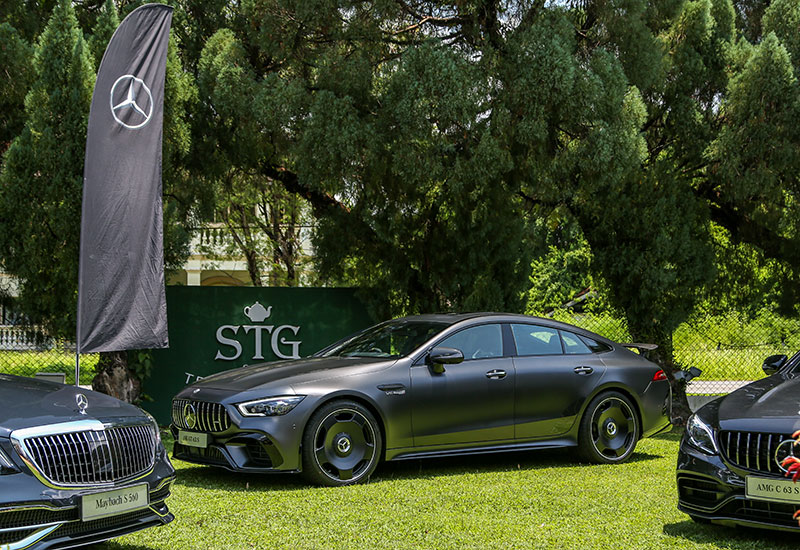 Our experience: A heavy downpour dampened our plans for a testdrive of the Mercedes-AMG GT63 S the morning after our arrival, but we conceded after it subsided to a manageable shower. Was it practical to drive a sportscar on wet roads in a small town like Ipoh? No. Was it cool, stylish and thrilling, anyway? Absolutely.
Admittedly, the latter would have been more so given good weather and clear roads on the highway. But even on hindsight, we wouldn't have traded our brief handling of the RM1.8 million sensual four-door coupe that shoots from 0-100 in 3.2 seconds for sleeping in through the rain.
Cruising in the G63 AMG Edition 1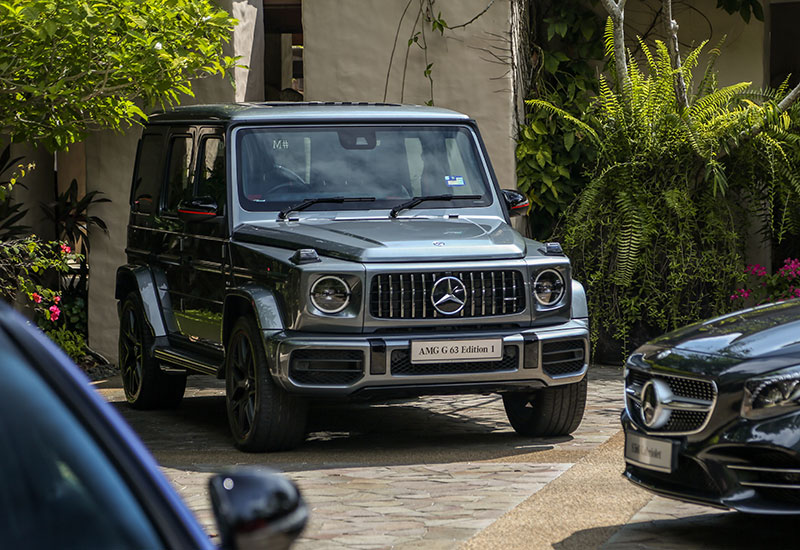 Mark says: The G-Class is one of my favourite cars because it has got such a commanding presence on the road. It's so powerful, it's so iconic in its look, it's instantly recognisable and I came up with the term of it being the "Godfather of all SUVs" – which it is. It's also got the highest degree of off-road capabilities, so they're struggling to go through the water (he said this as neighbouring vehicles slowed down to manoeuvre through a large puddle) – I don't.
Our experience: After the skies cleared up, Mark graciously took us for a quick round in the G63. It's obvious why we weren't the only media vying for a spot in this beefy SUV (an Edition 1, at that). Echoing Mark's words, its commanding presence – in all its boxy aluminium shell, signature side exhausts and red-tinged black glory – just makes you want to be seen in it.
Its interiors are no less arresting with a widescreen cockpit, upgraded centre console and consistent black and red theme encompassing everything from the leather seats to the new multi-function sports steering wheel. We knew the cabin wouldn't exude the cosiness of an E-Class, but we were surprised by the relative comfort of this metal beauty even as it cruised through puddles left by the rain.
Driving home in the S450 L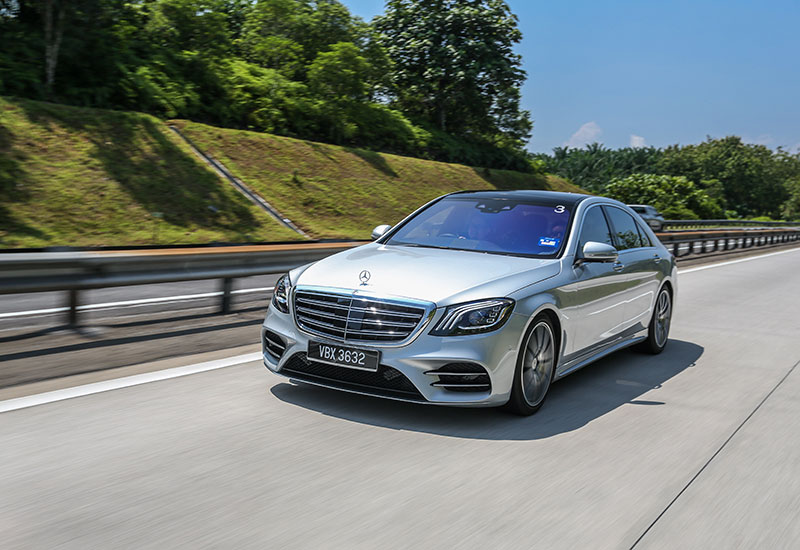 Mark says: "I think what we are able to get right is the balance between satisfying, retaining and looking after our traditional customers, while transforming our brand to be a bit more exciting for younger generations. We went very – to use a Malaysian term – 'gungho' about it (modern luxury), but we still try to cater for our existing customers."
Our experience: We took over the reins of a S450 L halfway back from Ipoh to KL and we daresay it stays true to Mark's allusion to modern luxury. The S-Class has a best-in-class legacy to live up to and this latest edition is here to maintain that title with 6,500 new components. Sounds overwhelming, but we'll keep it to the highlights.
Powered by a 3.0-litre six-cylinder petrol engine paired with a 9G-TRONIC automatic transmission, it has an output of 367 hp with 500 Nm of torque. The exterior look now includes a new radiator grille, MULTIBEAM LED lamps, lower bumper section and chrome trim. Inside are two new high-resolution displays blending into a fully digital and customisable widescreen cockpit. Voice command and ambient lighting functions have also been upgraded for greater convenience and customisability than ever before.
In short, the new S450 has pulled out all the stops for the new generation of Mercedes fans. A traditionally favoured limousine just got more favourable and our drive in it couldn't have been more effortless.
Needless to say, once you have had a taste of the Ultimate Luxury Drive, it's tough to go back to anything less.
Images courtesy of Mercedes-Benz Malaysia