As much as it can fetch in the market today, caviar was once food for poor fishermen.
It is a type of fish roe. It is a delicacy enjoyed by the affluent. It costs a bomb for its size. Those are a few quick facts most people already know about caviar, but there's so much more behind those shiny, decadent pearls that not many are aware of or even falsely construe.
Take for example, the fact that caviar can now be produced in Malaysia. Though conventionally only harvested in regions with cooler climates such as Europe and China, a local company, T'lur, has successfully devised a way to produce tropical caviar.
We recently sat down for a caviar masterclass conducted by T'lur and discovered some eyebrow-raising insights about the prized morsels. Here are seven things about caviar that we found most intriguing.
It was once food for poor fishermen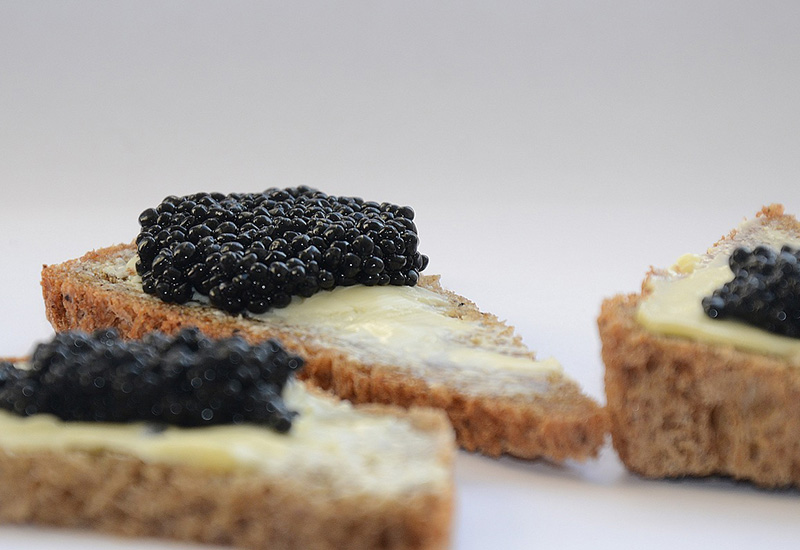 Known to be one of the oldest delicacies in the world, caviar was relished by the Greeks, Romans and Russians as early as the 10th century. When Russian fisherman learnt how to harvest caviar in the 12th century, it became commonly used as spread and toppings in poor and working class households.
Fishing wild sturgeon is illegal
Overfishing and poaching of sturgeon in the Caspian Sea caused a near extinction of the fish in the 1990s. This led to bans by the United Nations' conservation council and Caspian Sea states on the fishing of wild sturgeon from the year 2000. Prices skyrocketed thereafter due to the limited supply of caviar, making it a status symbol of luxury. Today, sturgeon farming is the main source of caviar, and there are farms established all around the world including the US, France, Iran, Italy, Saudi Arabia and Malaysia.
Harvesting caviar is not as cruel as you think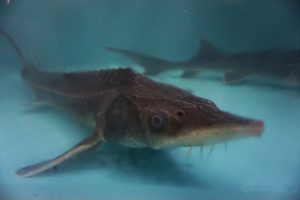 Now this is obviously subjective, depending on who you ask. Generally, there are two methods of harvesting caviar: the no-kill method and euthanisation. The former involves extracting sturgeon ovaries or massaging its belly to induce birth and then releasing the fish back into the farm; whereas the latter involves cutting and de-blooding the fish before extracting its ovaries.
According to Shaun Simon, chief marketing officer at T'lur, euthanisation may be more sustainable than the no-kill method. "When you induce birth in sturgeons, you run the risk of disease or the fact that they become weak after they lay out all the eggs and then when you put them back with the group, it can affect the rest of the fishes," he explained.
Sturgeon meat can also be used for consumption and/or medical purposes, which makes the euthanisation method similar to the aquaculture of other fish.
China is the world's top producer and consumer of caviar
Based on data from the China Sturgeon Association, approximately 200 tons of caviar is produced worldwide every year. It predicts that China will consume half that amount in 2020, amounting to 100 tons of the world's caviar production. The country currently accounts for 60% of production, with Kaluga Queen being the largest exporter of caviar today.
Its quality is determined by colour, flavour, texture and size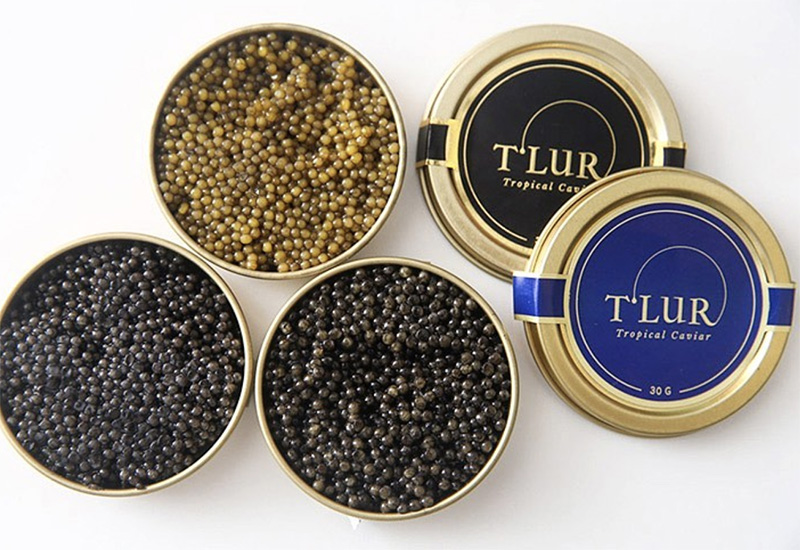 Different sturgeon species produce different varieties and quality of caviar. Beluga caviar is commonly regarded as the best type of caviar, but there are various factors that determine overall quality of all caviar. The highest quality caviar (and therefore the most expensive) is characterized by a creamy and buttery flavor, firm texture and large pearls. Lower quality caviar tends to come from younger sturgeon, are smaller in size, less firm in texture and have a more fishy taste. 
It is very nutritious 
Since caviar is not meant to be eaten in large amounts (cost, sustainability and cholesterol content considered), it is relatively nutritious for its serving size. Every teaspoon of caviar amounts to just 46 calories, but contains 4 grams of protein. It is also known to be rich in omega-3 fatty acids, which lowers the risk of heart disease, as well as vitamin B12 and vitamin D, which keeps your red blood cells healthy and helps against depression respectively.
It is an aphrodisiac 
Next to dark chocolate and oysters, caviar holds a high place in the list of food aphrodisiacs. Besides the nutrients mentioned above, caviar contains L-Arginine, an amino acid that helps increase blood circulation throughout the body, including the sex organs. It is also rich in iron, zinc, phosphorus and lecithin, which can raise serotonin levels, relieve fatigue, relax the body and stimulate sexual fantasies.
Learn more: Caviar masterclass: T'lur shares everything to know about the delicacy