Breguet patented the tourbillon 218 years ago today – no better time to unpack its mysteries.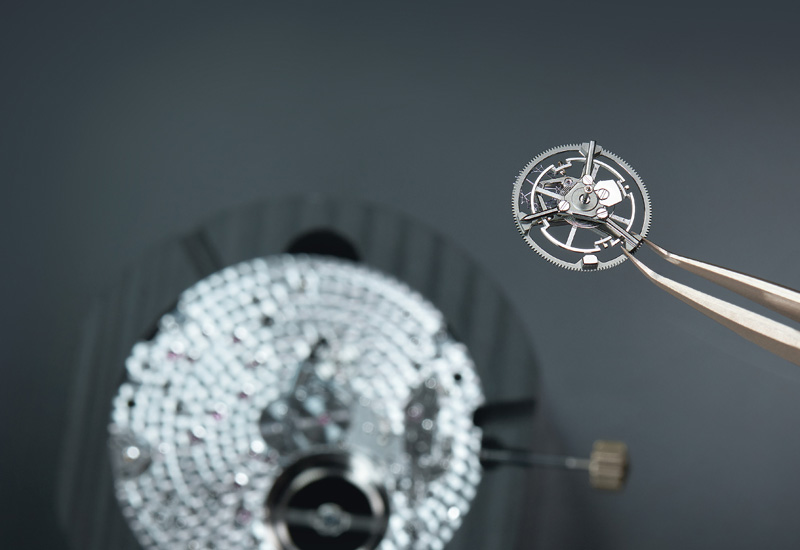 For centuries, tourbillons have captivated watch lovers with a gentle ballet of precision. They spin dutifully in delicate cages upon many a classic Swiss watch, often stealing attention and piquing the interest of novices.
French for whirlwind, tourbillon is pronounced "too-bee-yon" – but let the 'n' trail off from the 'o', almost like it's silent. Inventor Abraham-Louis Breguet named it after the double rotation of its cage. The tourbillon was a defining component of early Swiss precision, but was rendered outdated after the quartz revolution. Yet, it survives in the world's top horology maisons till this day – a testament to its unique appeal.
How does the tourbillon work?
Many have marveled at the tourbillon, but few understand its function beyond aesthetic. In the latter sense, it's perpetually moving. Flying or gyro tourbillons are even more of a spectacle, as they spin brilliantly, as though defying gravity. Coincidentally, this was the exact function of the tourbillon when it was invented in 1801.
Making precise pocket-watches was tricky business. Because they were worn vertically, pocket-watches were more vulnerable to the pull of earth's core; this force alone could throw off their oscillator. That would make an imprecise timekeeper, which is not so much an oxymoron as it is a sales nightmare.
Tourbillons corrected this by incorporating the balance wheel, spring, and escapement in a mobile casing that rotates at its own axis once every minute. This motion earned the invention nicknames like 'heart of the watch'. In any case, its function made pocket-watches more accurate than ever before.
Built by Breguet
It was 218 years ago on this very day, June 26, that Abraham-Louis Breguet patented this revolutionary regulator. However, it wasn't until 5 years later, in 1806, that the public got to see it for the first time. That's because Breguet spent 10 years researching and developing the tourbillon, altogether.
So complex and confidential was this mechanism that the inventor only sold 35 in his lifetime.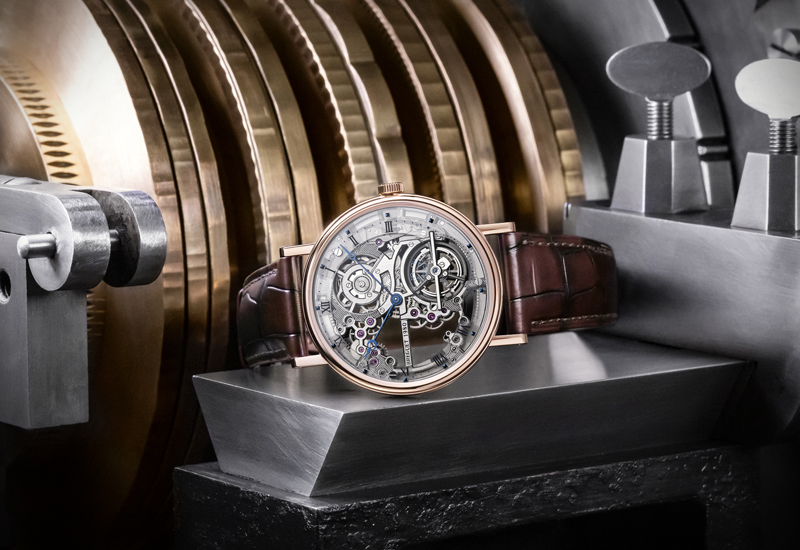 Extra-thin: Breguet Classique Tourbillon Extra-Plat Squelette 5395
The demand for this feature grew such that Breguet went on to create one of the world's thinnest self-winding tourbillon movements. At just 3mm, the high-frequency Breguet Caliber 581 was mostly recently fitted to the maison's latest model: Breguet Classique Tourbillon Extra-Plat Squelette 5395.
This latest model presents an edgy skeleton tourbillon, comprising 50% less material from the previous movement. The slim caliber is shaped out of 18-karat gold, complete with matching movement plate and bridges in a similar alloy. Gold not only outlines its classic exclusivity, but is more resistant, durable, and truly stands out with a manual finishing.
Just how has the tourbillon stood the test of time? Perhaps it's the heightened appreciation for hand-crafted jewelry in a time of mass production; hearkening the early days of watchmaking, where one clever, little mechanism was all you needed to fight gravity. Or we could chalk it down to the magic of motion – the marriage of artistry and machinery, spinning graciously on your wrist, eternally.
Celebrate World Tourbillon Day with Breguet by browsing models online or visiting a boutique near you.
Images: Breguet (Swatch Group)