Seasons come and go, but some shoe designs are forever.
Just like how Cinderella got closer to her dream life, there's simply no sense of completion without the perfect pair of shoes. We're looking back at some of the most iconic shoes of all time – from your classic Louboutin's to your secret Sex in the City affair with a pair of bejewelled Manolo Blahniks.
How many of these styles do you currently have in your collection?
Salvatore Ferragamo – Vara 
The iconic Vara shoe made its first appearance in 1978 when Fiamma di San Giuliano Ferragamo took over her father's eponymous brand. Prized for its style and comfort, the mid-height heel became a fashion novelty, especially since it came about during a time when high heels were the status symbols of the time. Its popularity eventually led the the introduction of the Varina in 2007, which is a flat version of the Vara. Today, the Vara shoe continues to be widely loved for its function and avant-garde look, as well as its ability to be worn in both casual and formal settings.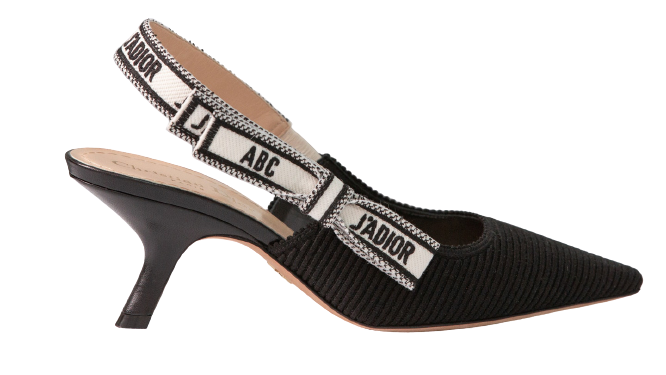 The original J'Adior Pumps were first debuted at Maria Grazia Chiuri's first show for Maison Dior, distinguished by its small, embroidered ribbon bow which featured over 230,000 stitches. Since then it has become a timeless fashion piece that's become one of the most recognisable designs from Dior and Grazia Chiuri. In 2019, the J'Adior pumps took on another form – having been made from a single, seamless piece of fabric for the first time.
Valentino – Rockstud Heels
Couture meets rock 'n' roll when Maria Grazia Chiuri and Pierpaolo Piccioli paired elegant dresses with spunky Rockstud heels back in 2010. The shoes are studded with geometrical embellishments that can help elevate any look in a subtle way. While the heels remain elegant and ladylike in nature, they're also injected with an edginess and a touch of rocker glam to bring in a bold streak to the footwear. To this day, the Rockstud heels continue to enjoy a high demand from those who love to be more adventurous in their dressing without going all out.
Christian Louboutin – Pigalle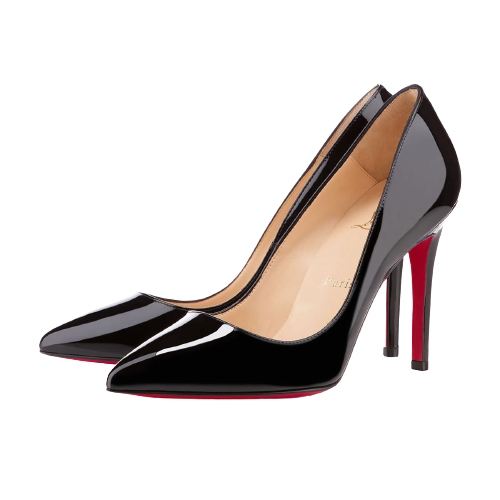 Nothing screams class and sexiness better than the iconic red-soled Christian Louboutin Pigalle stiletto pumps. Named after Louboutin's favourite Parisian neighbourhood, it's distinguished by its steep arch, pointed toe, and sharp heel. The Pigalle first made its debut in the Louboutin Fall/Winter 2004 collection, and has since remained the only recurring shoe design within the Maison's seasonal collections. While there are other variations of the Pigalle pumps spanning different materials and finishes, the classic black patent leather continues to be the quintessential pair to exude that femme fatale charm.
Charlotte Olympia – Kitty Flats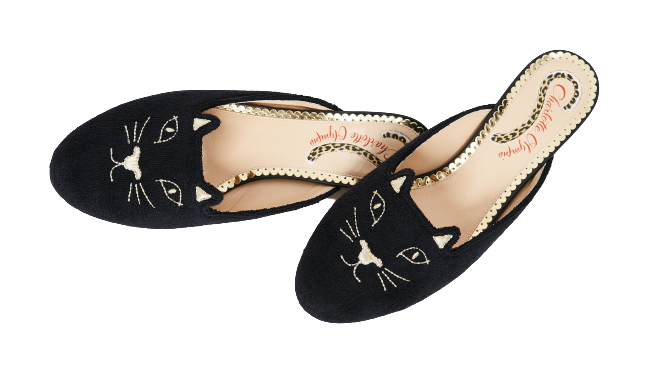 According to designer Charlotte Dellal, flats are an absolute necessity in one's fashion arsenal. While she's originally known for her towering high heels, she introduced her endearing Kitty flats in her Fall 2011 "To Die For" collection that was inspired by 1930s Agatha Christie novels. She took inspiration from the men's smoking slipper that was commonly worn back in its heyday, and gave it a fun, flirty and feline spin. The high-cut vamps are transformed into adorable cat ears, and gave the shoe a cat's face. These flats are a feisty expression that can be dressed up or worn casually – and a perfect collectible for cat lovers!
Manolo Blahnik – Hangisi Pumps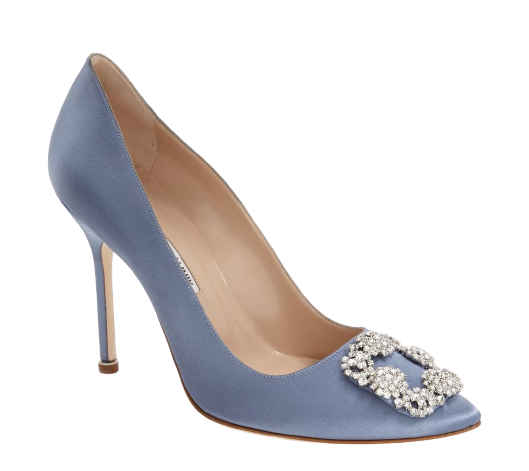 Designed in 2008, the Manolo Blahnik Hangisi heels became both a fashion and cultural icon when it became synonymous with the character of Carrie Bradshaw from popular TV series Sex and the City. The pumps were inspired by Blahnik's passion for the arts and art history, namely the footwear worn by historical figures such as Empress Josephine, Napoleon Bonaparte and Pauline Bonaparte. Its classic and timeless appeal is thanks to its exquisite satin body, 105mm heel, and a bejewelled buckle. It's an iconic pair that's ultra glamorous, feminine, and indisputably fashionable no matter the season.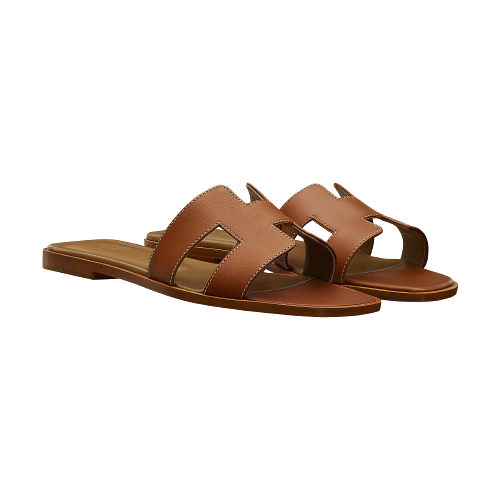 Consider the Hermès Oran sandals the ultimate footwear to don on for the Spring and Summer seasons (or all year long in Malaysia). Dressed in Box calfskin and characterised by its signature "H" cut-out, it presents a flattering silhouette that makes it a staple piece in anyone's wardrobe, and a worthy celebration of the mythical Greek god. Available in 33 shades, finishes, and designs, it may be the most expensive pair of sandals that you can buy, but it's also the pair that is worth the most.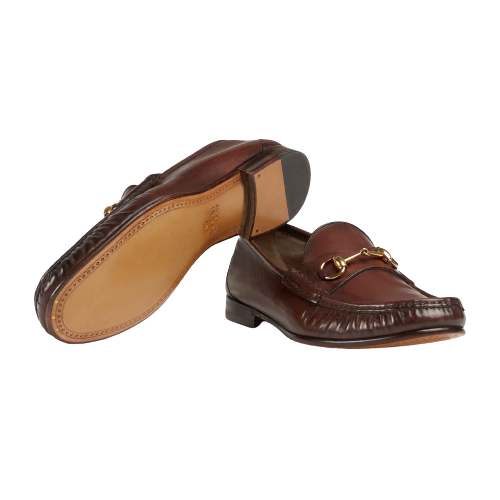 When Guccio Gucci worked at the London Savoy Hotel in 1921, he was exposed to the importance of equestrian sports to the English aristocrats, which would then influence the creation of a fashion piece that would eventually become a wardrobe staple. In 1953, Maison Gucci unveiled a shoe design that pays homage to the equestrian lifestyle that was highly beloved by Gucci and his son, Aldo. A humble pair of leather loafers adorned with a metal horse bit eventually became one of the most timeless and effortless styles in the world of luxury footwear.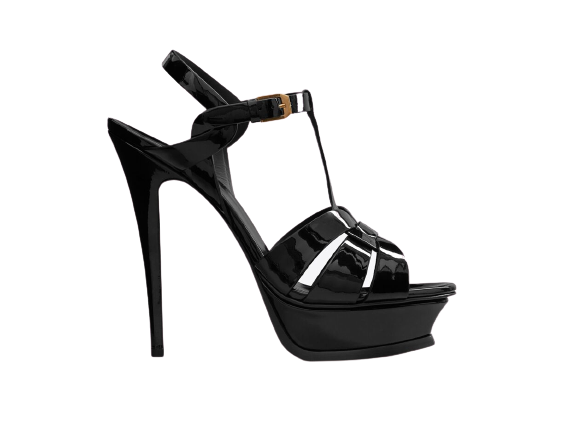 If there's a pair of shoes that can perfectly translate "classy" and "sassy" at the same time, it's the Tribute platform sandals by Saint Laurent. These strappy, sky-high stiletto sandals can be spotted a mile away thanks to its beveled platform and killer heel. It made its first appearance in 2004, and turned the high heels trend on its heel – eventually seen on stars such as Kate Moss, Kylie Minogue and Julia Roberts. Its design is strikingly similar to shoes worn by pole dancers, where the heel is used to grip the pole for a more secure footing.