Before the iconic Christian Louboutin red-soled stilettos came into being, barely anyone cared about the soles of heels. Now those very soles have spread his brand's reputation far and wide, in more than 150 boutiques around the world – including Kuala Lumpur.
Bold, sexy and dominating, these red soles are seen by many as a symbol of confidence and women empowerment. Designed by the eponymous designer himself, the first Christian Louboutin red sole was launched in 1993. Since then, it has branched out beyond the footwear department into the realm of beauty.
Interestingly, fashion and beauty are very much intertwined in the Louboutin World. Here's a brief history of the iconic red soles and how it has inspired a range of beauty products over the years.
Stilettos
Louboutin's own recollection of how he came up with his trademark design is an accidental story. One afternoon two years after he set up shop in Paris, he received the prototype of a shoe inspired by Andy Warhol's "Flowers", which he found to be…lacklustre.
"My assistant was sitting there, painting her nails red. I took one look and decided to colour my soles red as a statement for the season," he told Footwear News. "I thought, 'Oh my god! Red soles are so flirtatious,' and my customers asked me not to stop."
The stilettos instantly attracted the attention of Princess Caroline of Monaco, one of his early customers. Before long, celebrities including Madonna, Nicole Kidman and Dita Von Teese were spotted wearing different variations of red-bottom Louboutin pumps. Today, the brand sells about 500,000 pairs of its famed 8-inch red-soled stiletto pumps every year.
Nail polish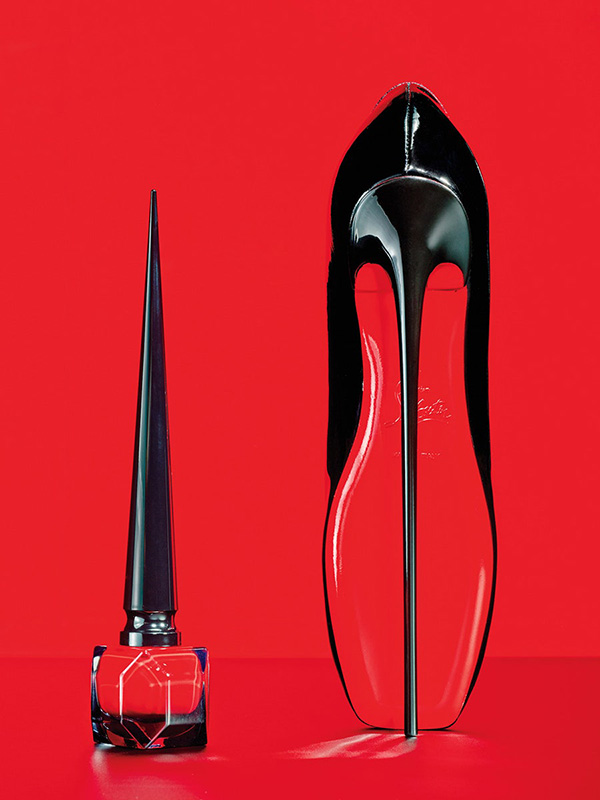 Given that it was actually nail polish that sparked the original red soles, it was only natural for the brand to branch out into this category. In a reversal of roles, Louboutin's first nail polish drew inspiration from his red-soled stilettos. As the designer famously said, "I am giving back to nails what the shoe took from the nails many years ago."
Unveiled in 2014 as the first product of the brand's then newly launched beauty line, the red nail polish came in the exact same shade of its signature soles, dubbed "Rouge Louboutin". It was closely followed by a collection of 30 shades, with the defining feature of the prismatic crystal bottles being a stiletto-sharp pointed cap.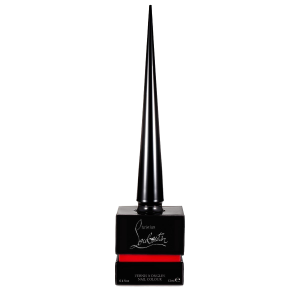 Not long after, he introduced the world to the first nail polish for the undersides (or the soles, if you will) of your nails. Called "Loubi Under Red", it features a tiny felt marker tip that allows you to easily paint the bottom of your nail without getting polish on your finger. Now that is a true full circle moment.
Lipsticks
A year after coming up with nail polish, Louboutin gave consumers what they had demanded for: lipstick. Because who wouldn't want to match their perfectly red nails with uniform red lips? The initial launch featured 36 shades in three textures – Silky Satin, Velvet Matte and Sheer Voile – each inspired by a Christian Louboutin shoe or bag. Of course, the Rouge Louboutin led the pack and came in all three finishes.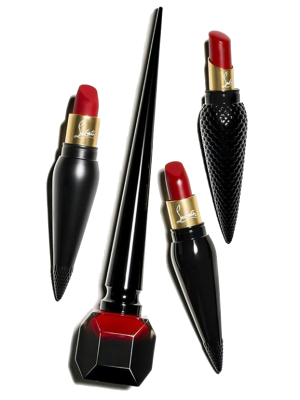 Fragrances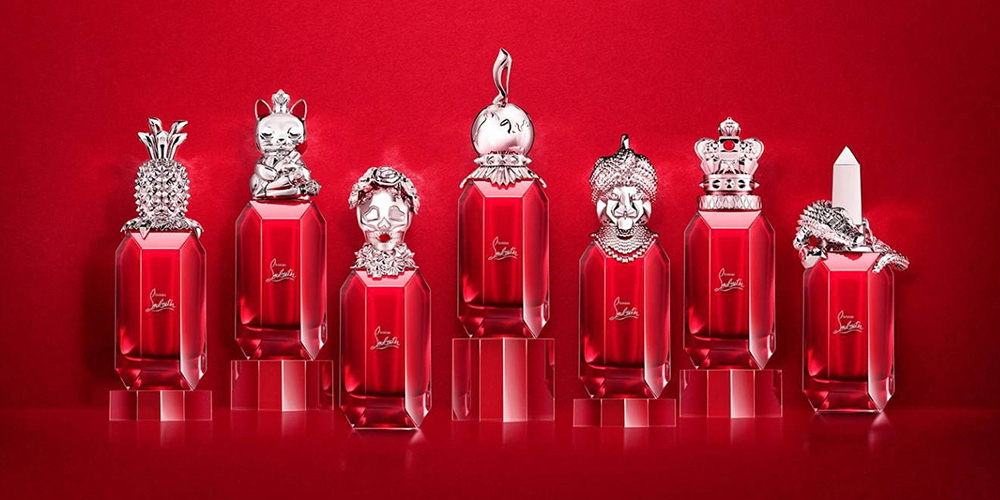 Although the brand launched its first line of fragrances in 2016 – and don't get us wrong, they were gorgeous in their own right – news of an entire fragrance collection inspired specifically by the red soles has just arrived this November.
Enter Loubiworld, a wardrobe of seven fragrances characterised by their striking Rouge Louboutin red flacons with polished silver-tone caps. Each fragrance evokes a different imaginary land, represented by a unique scent that is the olfactive equivalent of the red soles in their confidence-elevating specialty.
Of the seven, Loubirouge is designed to be the fragrance incarnation of the red sole customer. The designer calls it "the scent of a Parisian woman who doesn't want to reveal the fragrance she's wearing".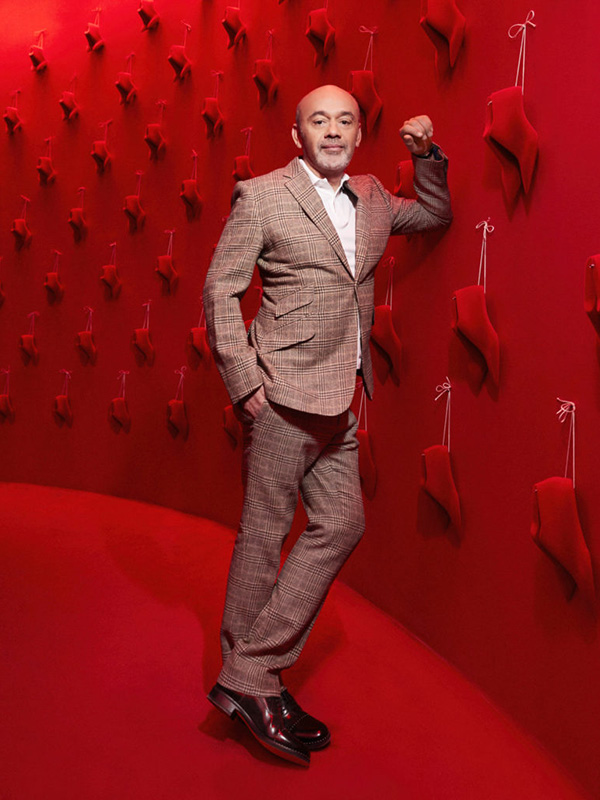 Who knows what the red soles will leave its stamp on next?
Discover the Christian Louboutin collections on the official website here or shop  them at the Christian Louboutin Pavilion Boutique.
Photos: Christian Louboutin