Over the weekend, Bvlgari is glad to announce the appointment of mega influencer Chiara Ferragni as its newest jewel within the Bvlgari family of PR ambassadors.
A long-time client of the Roman high jewellery house, the global fashion opinion leader and entrepreneur shares with Bvlgari the same joyful, independent, bold and authentic approach which has enchanted millions of followers across the globe.
In her new role, she will support the brand in communicating its core values to a cross-generational, international audience.
"I'm so proud to be part of the Bvlgari family because there is a strong bond not only with the brand, but also with Jean-Christophe Babin and Lucia Silvestri," states Ferragni in her Instagram post. "The Bvlgari legacy is about audacity, boldness and iconic Italian design famous all over the world, all values that we share since ever. This is the reason why we are joining forces to focus on having a social impact with our future activities."
From fashion blogger starting out at The Blonde Salad to mother and now a global ambassador for one of the biggest luxury houses in the world, there's no one more apt to personify the Bvlgari spirit, in our opinion. This is why.
She defies convention like the B.Zero1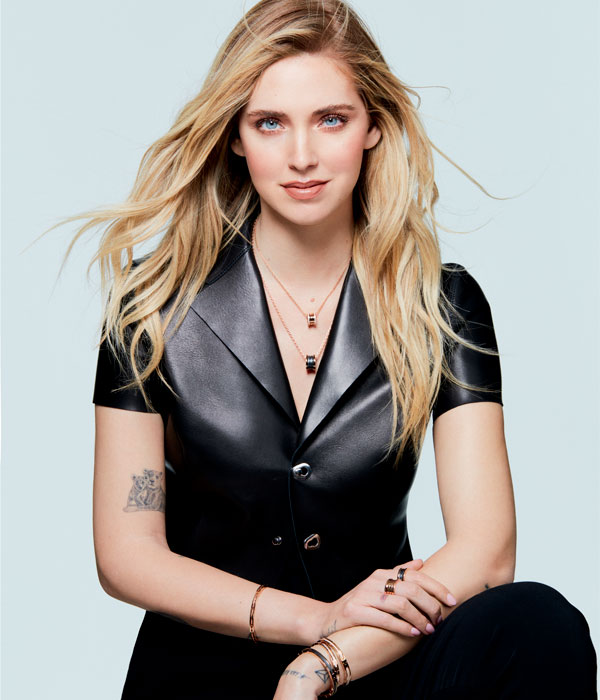 Drawing its inspiration from the world's most renowned amphitheatre, the Colosseum, B.zero1 is a groundbreaking statement of Bvlgari's daring creative vision. The unisex jewel keeps transcending conventions and genders, rewriting the jewellery design codes with distinctive aesthetics and unexpected materials. Ferragni may have started out as a fashion fledgling in the early days of fashion blogging but has grown to become a brand and name of her own, constantly pushing boundaries of what women in fashion, particular those who started from an influencer background, are capable of while the world watches on.
She metamorphoses like the Serpenti Seduttori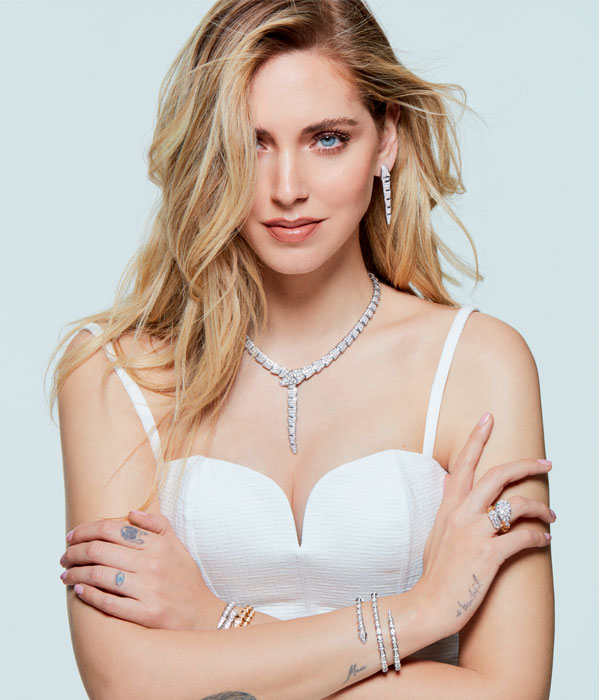 Inspired by the golden moments of a woman's life, Serpenti Seduttori is the latest incarnation of one of Bulgari's most recognisable cult emblems: the Serpenti.
Year after year brings another high to Ferragni's career, as she metamorphosed from influencer to mother to entrepreneur. Last year, her brand became the first brand to go IPO with an influencer model. She clearly isn't done yet, as proven with the announcement of this Bvlgari ambassadorship. Who knows what else is there to come?
She dreams divine like the Diva's Dream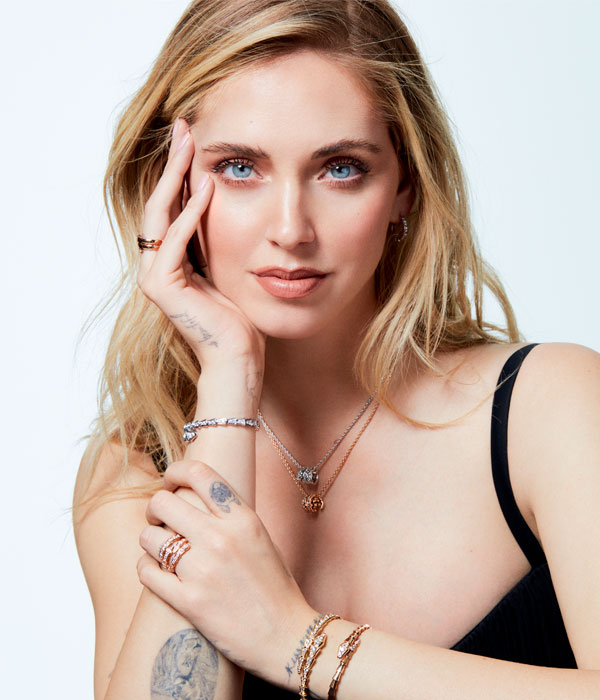 Glamorous and utterly feminine, Divas' Dream jewels encapsulate the vibrant spirit of Rome with its graceful, iconic fan-shaped motif in a myriad of colours, gemstones and diamonds.
Ferragni has always been proudly Italian, always naming and sharing her roots as a main inspiration to a lot of what she creates online and in her career. She does so in true Italian diva spirit – exalting the essence of Italian femininity that is all at once elegant, gracious and quietly sophisticated in immortalising the beauty of women.
She is always in full bloom like the Fiorever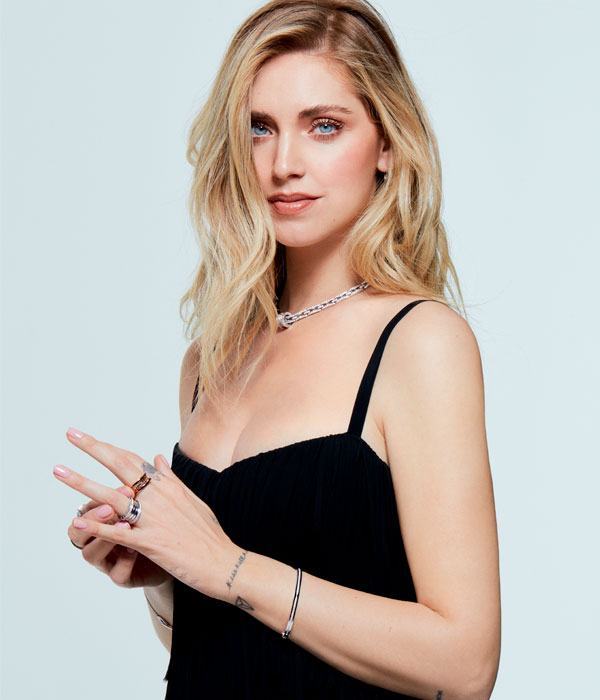 Inspired by the four-petal flower motif, a Roman symbol of happiness and joy, Fiorever captures the vibrant spirit of the Eternal City into a striking design of flowers in bloom.
Each chapter Ferragni writes, whether it is marriage to her husband Italian rapper, singer and songwriter Fedez in a stunning Dior dress, becoming mother to her children Leone and Vittoria, or coming into her own as a businesswoman, she does so with true joy for  every new flowering of a soon-to-be legacy.