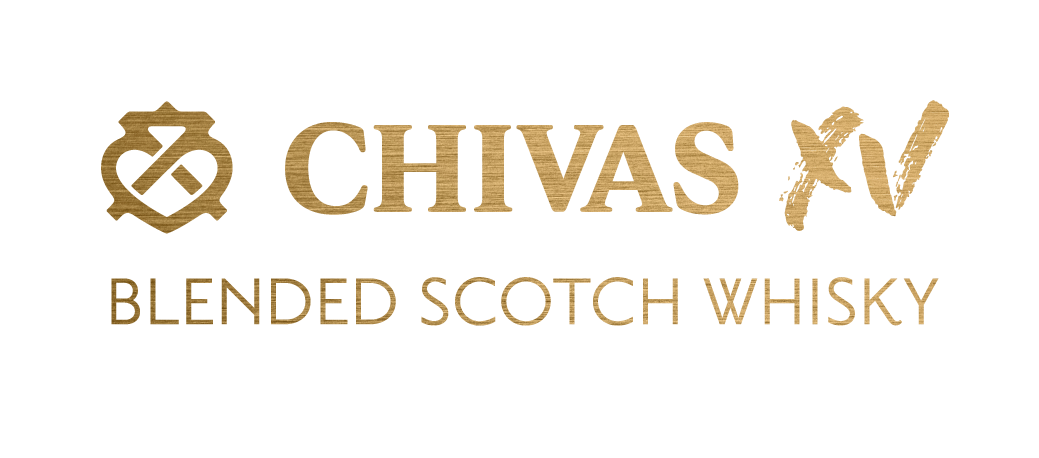 Chef Malcolm Goh and Dennis Lau know  that there are no shortcuts to perfection, and the journey to going for gold is one that takes time and patience, just like the Chivas XV.
The best things take time, always. They take time to sprout, to grow, to blossom. They take time to develop, to ripen, to mature.
Just ask two masters of their craft – Chef Malcolm Goh and electric violinist Dennis Lau – one in food and the other in music.
Chef Malcolm only set up Define: Food in Midvalley Megamall and opened its second outlet in Colony KLCC after close to 20 years of cooking under various schools and tribulations. Dennis, fresh from organising and performing at a mega-watt 'The Chosen' concert headlined with a dozen other local artists, has been honing his musical talents for close to 30 years.
They know better than anyone that there are no shortcuts to achieving perfection, and the journey to going for gold is one that takes time and patience.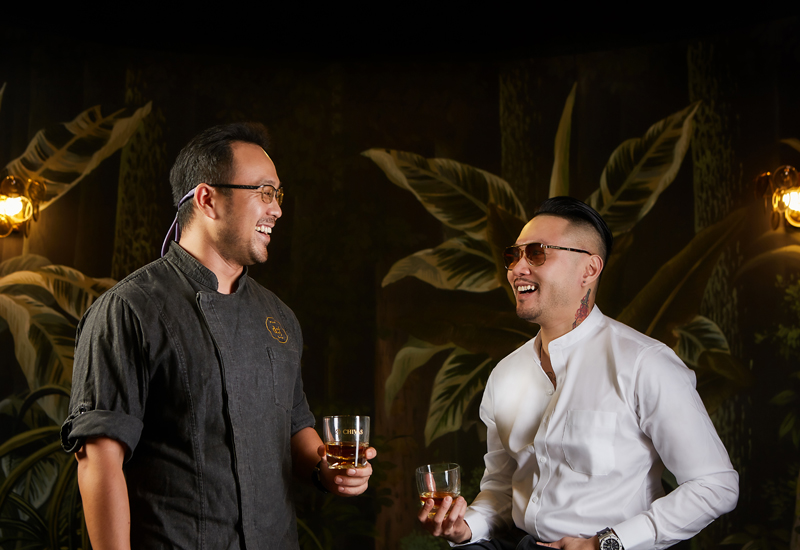 Chef Malcolm Goh: "Success is all the small things done right"
Unlike most chefs who found their culinary calling very early, Chef Malcolm picked it up only after many trials. Food does, however, hold some of his fondest childhood memories from growing up in Perth, Australia.
"My mother works very hard, yet she cooks Mondays to Fridays," he recalls fondly. "I grew up with homecooked food – six to seven dishes all the time, made with love to feed myself, my three sisters and my father."
The first time he held a knife was when he entered KDU College for a course in culinary arts. Even then, his fire for it was not sparked. He scraped by every semester, before landing a string of jobs at various hotels. A stint under celebrity chef Zubir Zain, captain of Malaysia's National Culinary Team, ignited the first fire in Chef Malcolm, after seeing how older chef gracefully maneuvers the kitchen and his staff despite catering for banquets of hundreds.
"I saw him move when we were catering for a function, how he delegated, his aura," Chef Malcolm divulges. "It impressed me. I respected him. That's when I started taking it more seriously."
A contract as a lecturer at Berjaya University College, a duration as a demo chef with Electrolux and small period selling streetfood at the local night market exposed Chef Malcolm to various facades of cooking before a chance encounter connected him with Bryan Loo and Ryan Yeoh, the proprietors of Define: Food.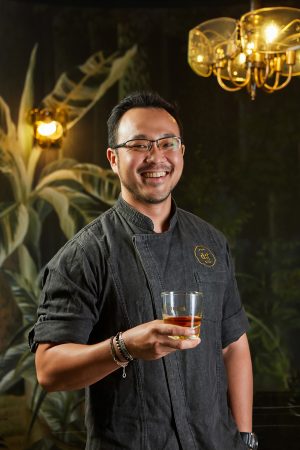 Those were trying times, but they were what sharpened his perseverance and diversified his cooking style to be what it is today.
Define: Food opened in October 2016, and for the first time, made clear to Chef Malcolm what it means to have purpose.
"I've been cooking for 18 years but this is the first job that has helped me grow a lot, especially with how I deal with people and who I am," he reflects. "Opening this business entity is a whole new ball game because I have staff who depend on me. I became more aware that everyone has their own challenges. I have become more compassionate."
The unforgiving nature of the industry has also taught him what it means to strive for perfection. It is not a destination, but a journey in which you learn and better yourself everyday.
"Success is all the small things done right," he says. "Everyday is an opportunity to have success. It's not like once you hit success, it's yours forever. You have to keep striving at it. In F&B, one bad review or complaint really sets you back for days or weeks and you have get crunching. Everyday is that chance to be successful. It's tiring but you have to try."
Despite it all, he always goes for gold.
"Perfection and success in F&B is never fixed. It's a fight everyday."
Dennis Lau: "You need to know your end goal, to wow them and take their breaths away"
Dennis Lau is a big believer in going big or going home.
Case in point: his latest "The Chosen" concert, an electrifying affair featuring close to a dozen local and international musical talents like Namewee, Aisyah Aziz, Dewi Seriestha, Jimmy Sax, Lee Elaine and more, coming together to showcase powerhouse vocals and dizzying instrument skills backdropped against a stage complete with full spectrum lightplay, stage smoke and aerial dancers hanging from the ceiling.
It crowded out the Mega Star Arena, became a platform for the upcoming names for much needed exposure and was Dennis's way of giving back to a craft that has given him so much more.
"Music can connect all walks of life. At my concert, there were so many different races but we can all speak a common language – music," he opines. "The ability to use music as a tool to connect people, that's what I feel destined to do."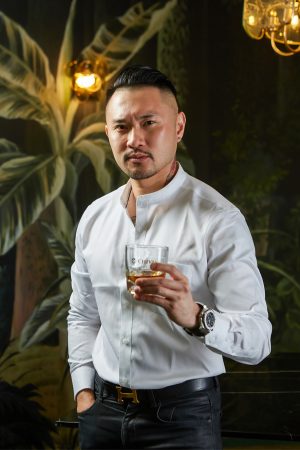 It is a destiny 30 years in the making, since the day his mother, a piano teacher herself, started him on piano lessons at the tender age of four. After completing his Grade 5 assessment at seven years old, he sought for something more, which was when his mother started him on violin lessons.
Coming from the small town of Teluk Intan, violin classes weren't aplenty. To ensure he got the best coaching, his mother drove him to Ipoh every week for his classes. Eventually, his family moved to Kuala Lumpur where he got to pursue violin more seriously and he has never looked back.
In anything that you do, you need to know how to maximise your skill," Dennis tells. "My strength is classical music – I am classically trained. I never dreamed of doing my own concert and writing songs."
His journey has opened doors for him beyond that which he dares imagine and, as if fated, connected with him all the right people to realise his biggest musical dreams.
"I can write songs and connect people so I want to do that through music," he adds.
His journey as a musician has shaped him in more ways than he can count, but there's one he is most thankful for. "My training taught me discipline," he shares. "Everything I do is timing-based. If you need to do something now, do it now. Don't procrastinate."
He continues, "We all have the same number of hours. We all have time, it's how you utilise it."
The minutes and hours, after all, add up to the final picture one has in mind. Dennis keeps very close track of them – that's how he goes for gold.
"You need to know your end goal, to wow them and take their breaths away," he says. "My big is always epic. Do things with love and do things with the intention to add value."
CHIVAS XV: Rested for 15 years
Like Chef Malcolm and Dennis, the Chivas XV has taken its time, biding its weeks, months and years in the cellar before meeting the world. Now that it is ready, it is ready to go big in  sweet, syrupy gold.
The Chivas XV is a refined, fruity and velvety interpretation of the Chivas house style.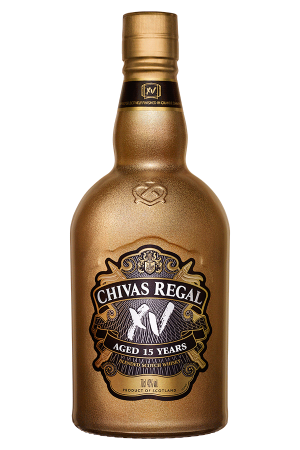 Selectively finished in the most prized casks, the resulting whisky glows in a warm amber, bursting with notes of rich and sweet concentrated notes of stewed red apples, homemade orange marmalade, honey, cinnamon and moist juicy sultanas. Take a sip and you'll be greeted with smooth and fruity flavours of poached pears intermingled with butterscotch and caramel toffees all rolled up in a wonderful velvety texture. At the very end, it rounds off with a touch of vanilla on the finish.
The bottle it pours from personifies its winning profile – in stunning solid gold, pouring an equally winning blended scotch whisky.
Luxurious, unique and celebratory, it's certainly a 15-year wait worth toasting.
Discover more of the Chivas XV at the official website here.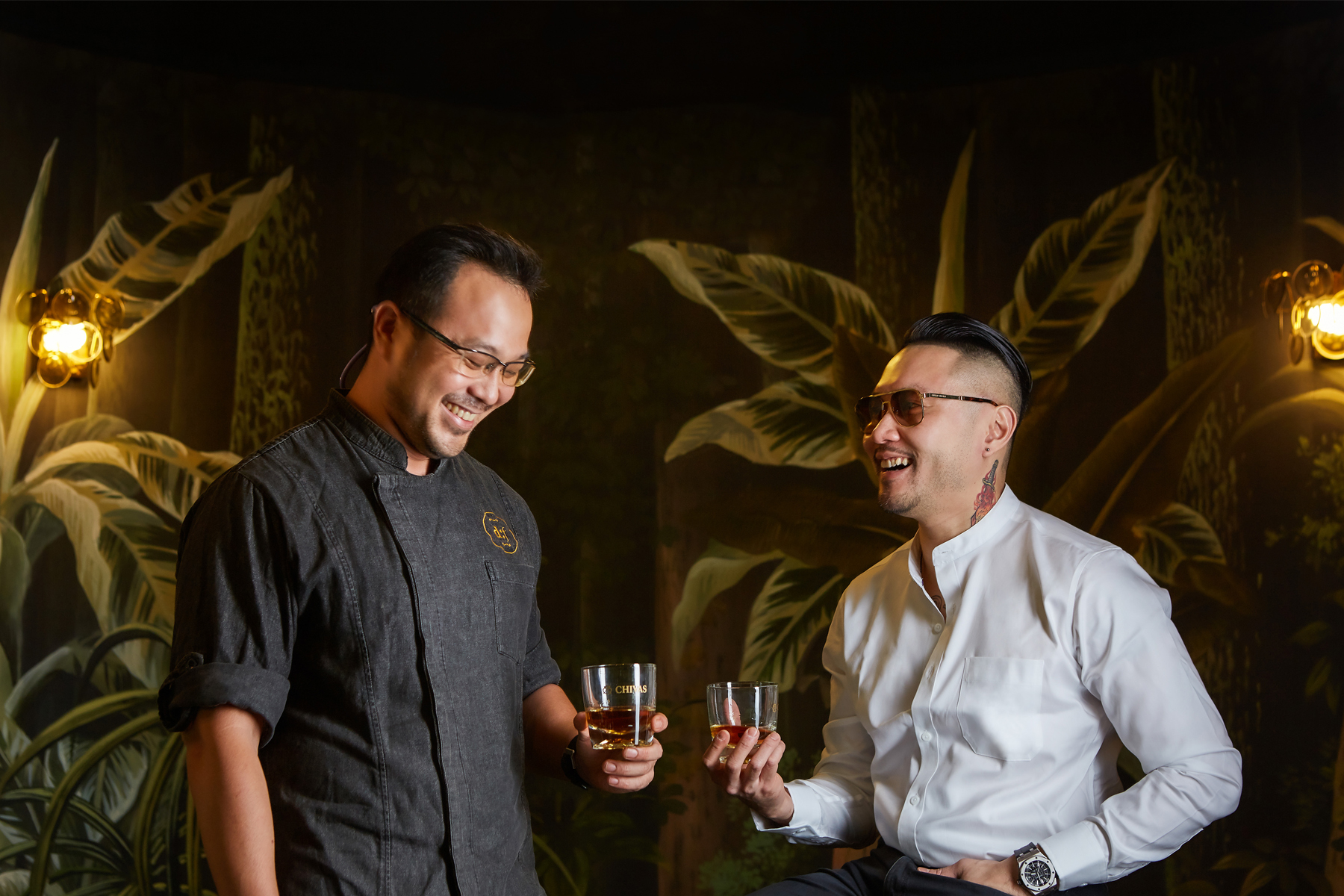 (Video and photos: Jean Wong, Chivas)