A
long with the recent introduction of the
manic new 718 Cayman GT4 RS
, Porsche Malaysia (Sime Darby Auto Perofrmance – SDAP) also strengthened its local network recently after opening its latest full-fledged Porsche Centre Johor Bahru 4S centre.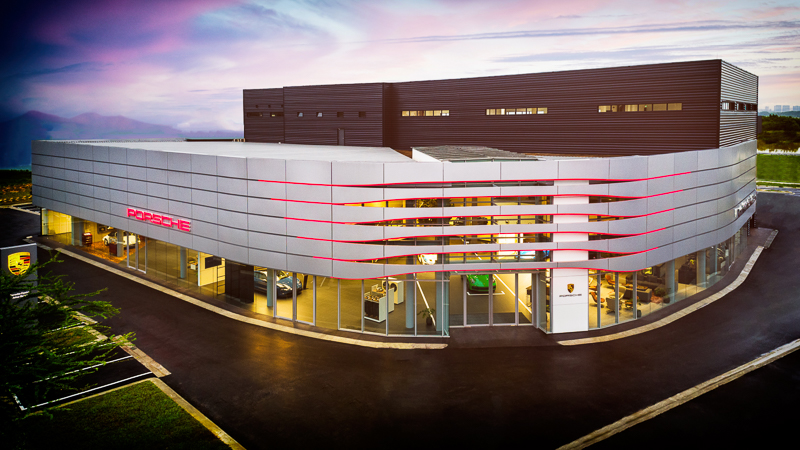 Nestled within the upscale Danga Bay district of the Johore state's capital, Porsche Centre Johor Bahru stands as the sportscar marque's first 4S centre to open its doors both locally and regionally. Imbued with the latest 'Destination Porsche' corporate architecture, it's poised at becoming a haven for true Porschphiles too.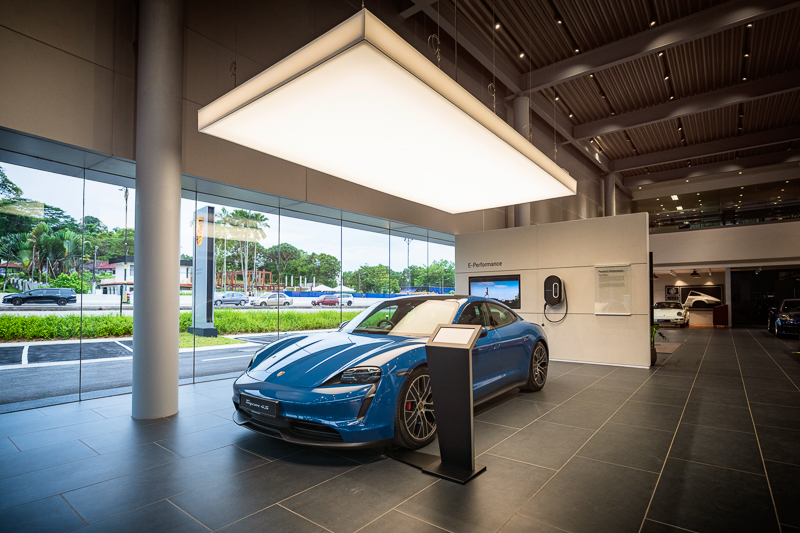 With RM28 million invested into constructing this 5,412 sq ft facility, it houses several new modules within its space such as the Highlight display, E-Performance, Porsche Classic, Fitting Lounge, Delivery Bay, and a Certified Pre-Owned cars section amongst many.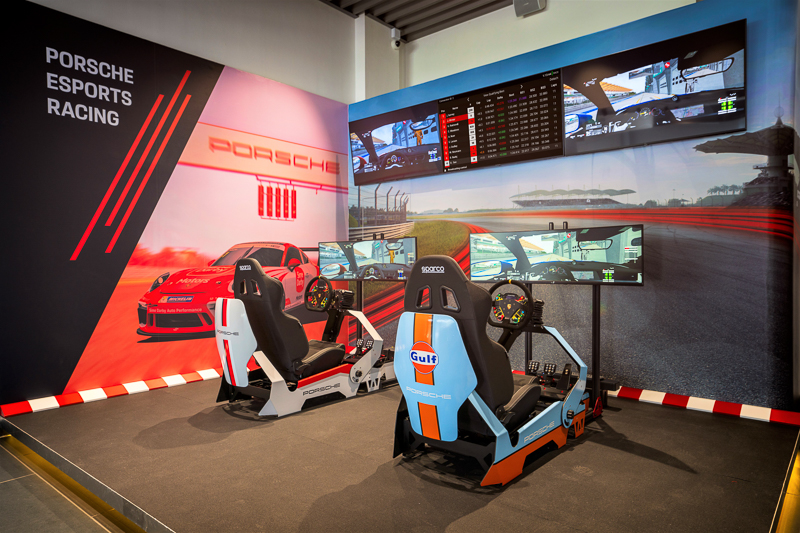 Aimed at creating both a gathering space for like-minded Porsche enthusiasts, as well as appealing to new customers, the centre also boasts a swanky lounge area, plus two Porsche e-sports simulators similar to those present at the Porsche Centre Ara Damansara.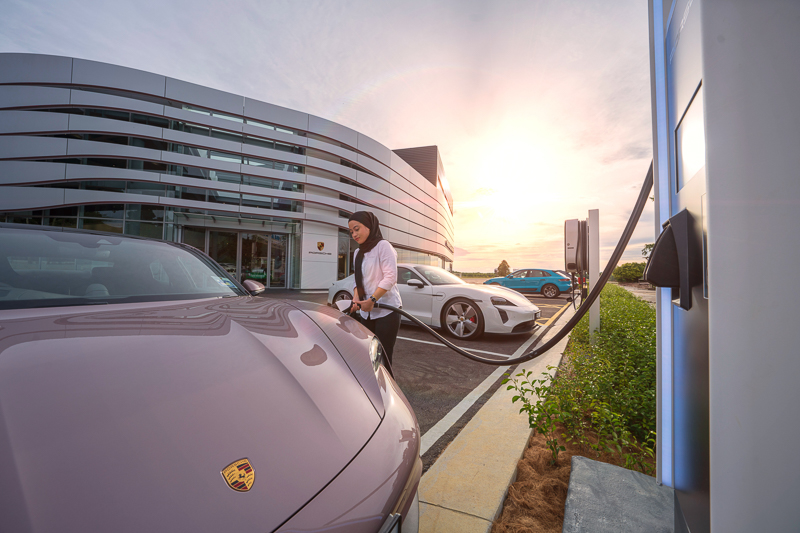 Owners of electrified Porsches take note, this centre also sports a series of 175 kW high-performance DC charging stations, which are supplemented with 22 kW AC charging points too. Of course, access to both is open exclusively to owners of electrified Porsches such as the Taycan.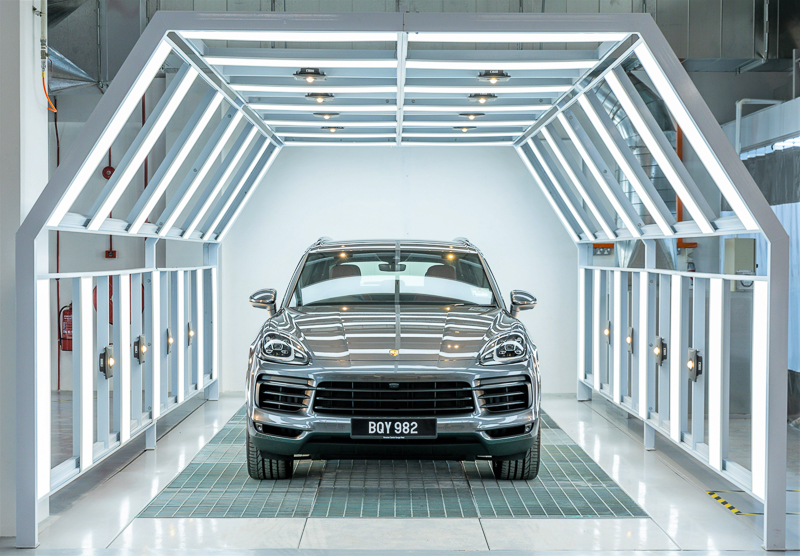 Being the brand's first full-fledged 4S centre, it also houses the first Porsche-certified body & paint facility in Malaysia. It harnesses both advanced reconstructive repair techniques and materials to deliver high-quality paint restoration and bodywork repair.
Altogether, it all promises to minimise both wear and the effects of time, as well as restoration services, bringing your whip back to showroom condition.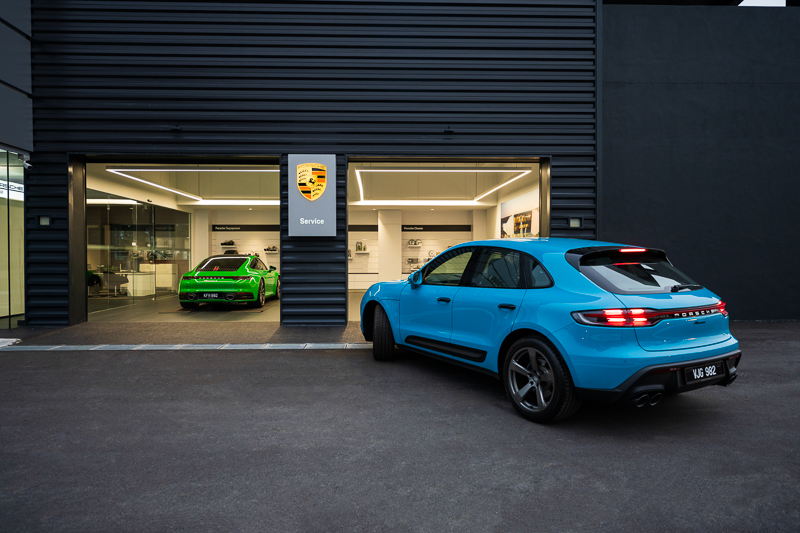 On the service front, Porsche Centre Johor Bahru is brimmed with nine service bays in total, all primed with the latest tech and tools, genuine Porsche parts, plus a staff force of skilled and certified technicians. "With the facility well-equipped to fulfil our customers' needs, they can continue to bask in the fascination of driving a Porsche, while we care for their dream sports car," said Christopher Hunter, SDAP's CEO.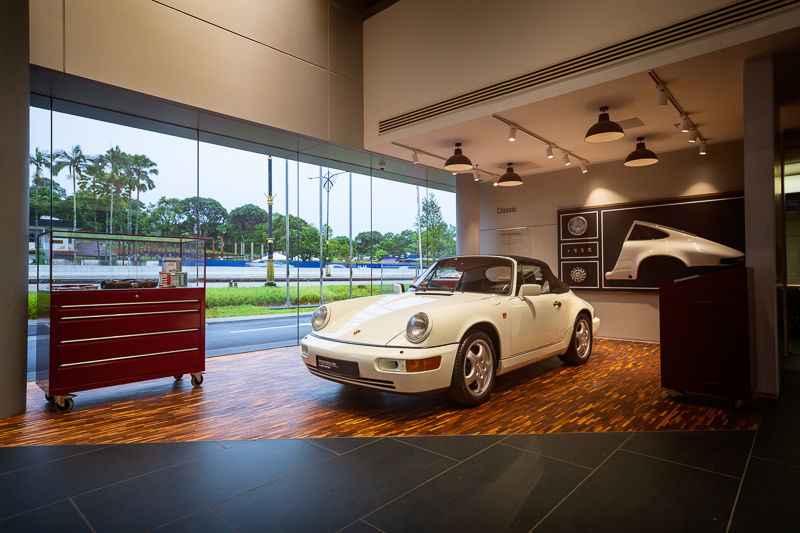 Furthermore, the exec also noted Porsche Centre Johor Bahru's status as Malaysia's first Porsche Classic Partner. Accompanied by a heritage-theme display, it offers customers specialist advise on maintenance, repair, and restoration.
Included too are technical support, the use of genuine Porsche spare parts, direct access and interaction with Porsche AG Classic, and a special procurement process for classic vehicle parts.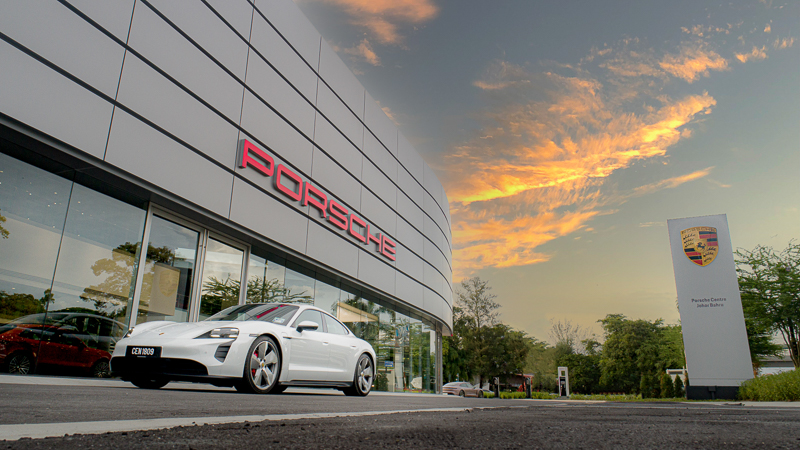 Evidently, the new Porsche Centre Johor Bahru is poised to elevate the brand experience for its customers. This new centre operates from 9 am to 6 pm on weekdays, from 9 am to 5 pm on Saturdays, and from 10 am to 4 pm on Sundays.
Additional details about the new centre are available online via its dedicated dealer site, which you can visit by clicking this link: Porsche Centre Johor Bahru.