In its first digital show, Chanel's Cruise 2020/21 collection brings Capri to Paris.
It is known that Chanel has presented its memorable Cruise collections in holiday destinations such as Seoul, Miami, and Cuba. Last September, the iconic French fashion maison announced that Virginie Viard would showcase her second Cruise collection on the sun-soaked island of Capri, Italy in May. Unfortunately, things didn't go according to plan as the COVID-19 pandemic brought most of the world go into lockdown.
Instead of cancelling the spectacle, the show must go on, and Chanel decided to postpone the debut of its Cruise 2021 collection and share it virtually on the label's digital platforms. Entitled 'Balade en Méditerranée', it made its first digital debut at noon in Paris on June 8 with a seven-minute video by Julien Pujol.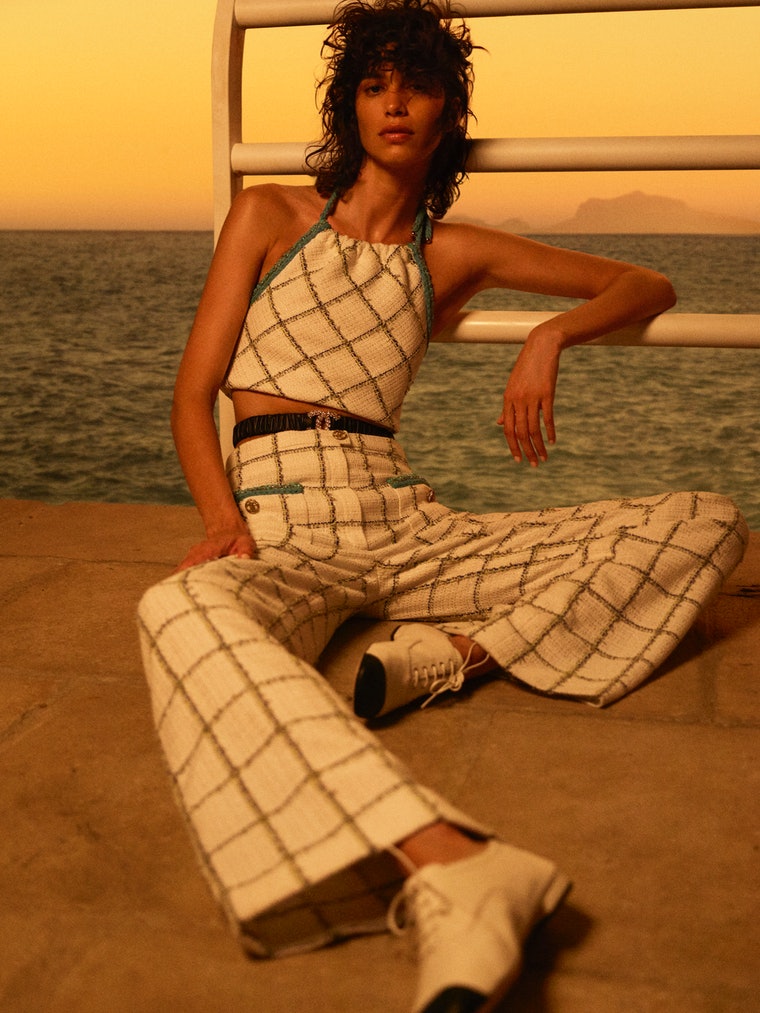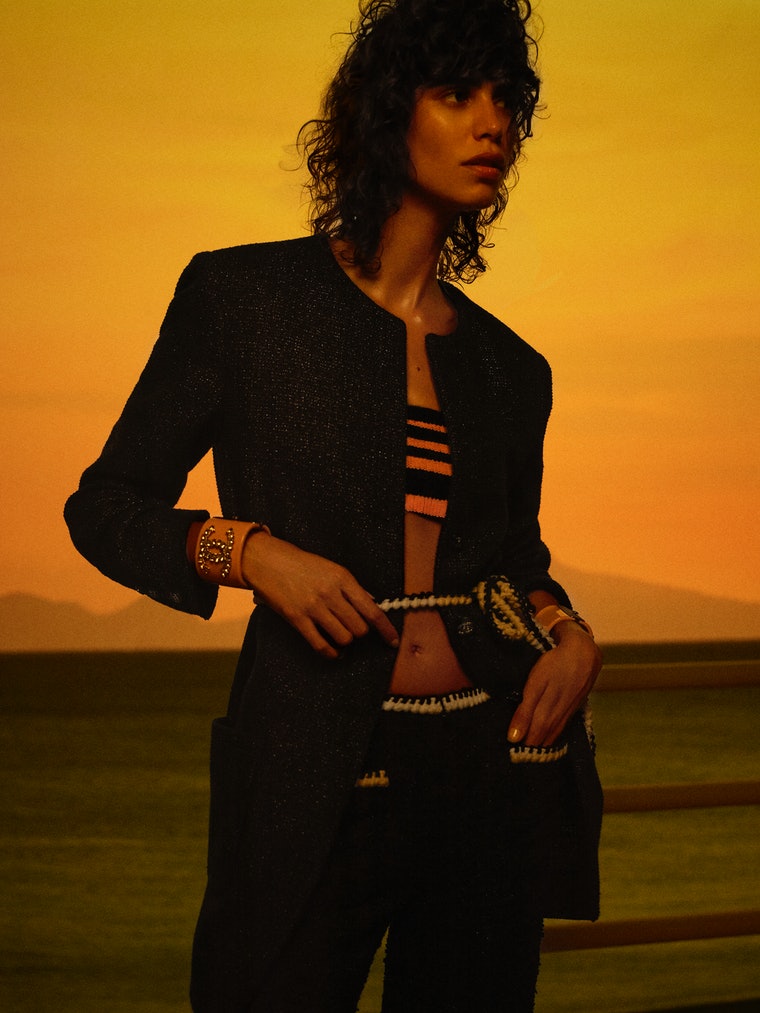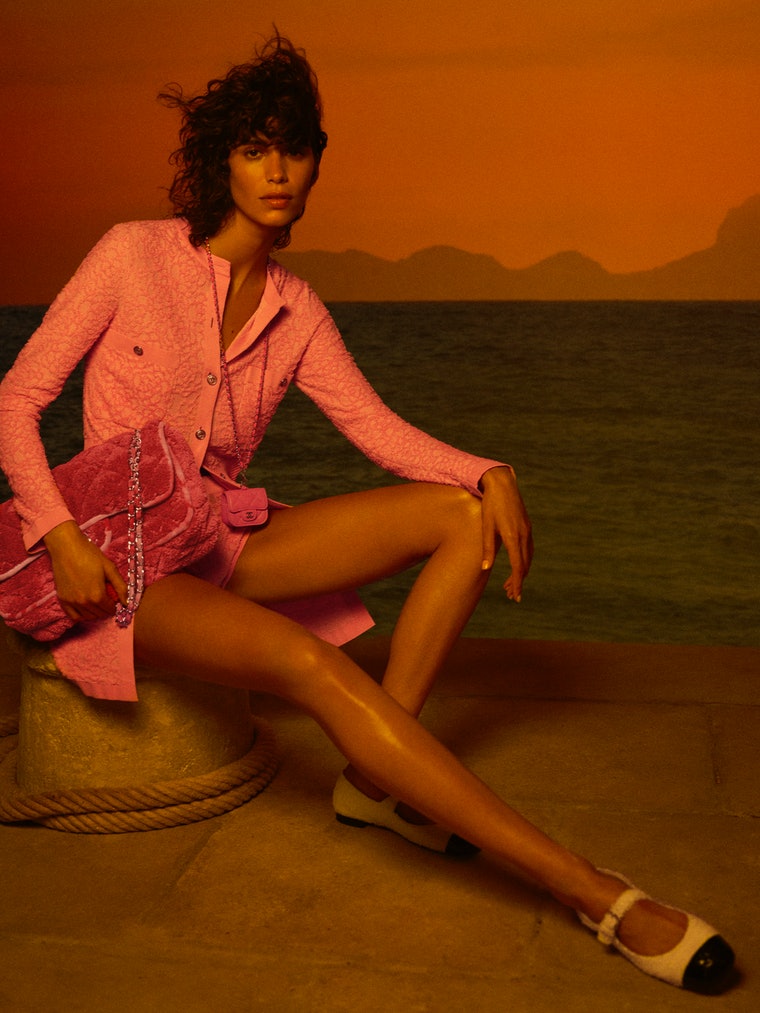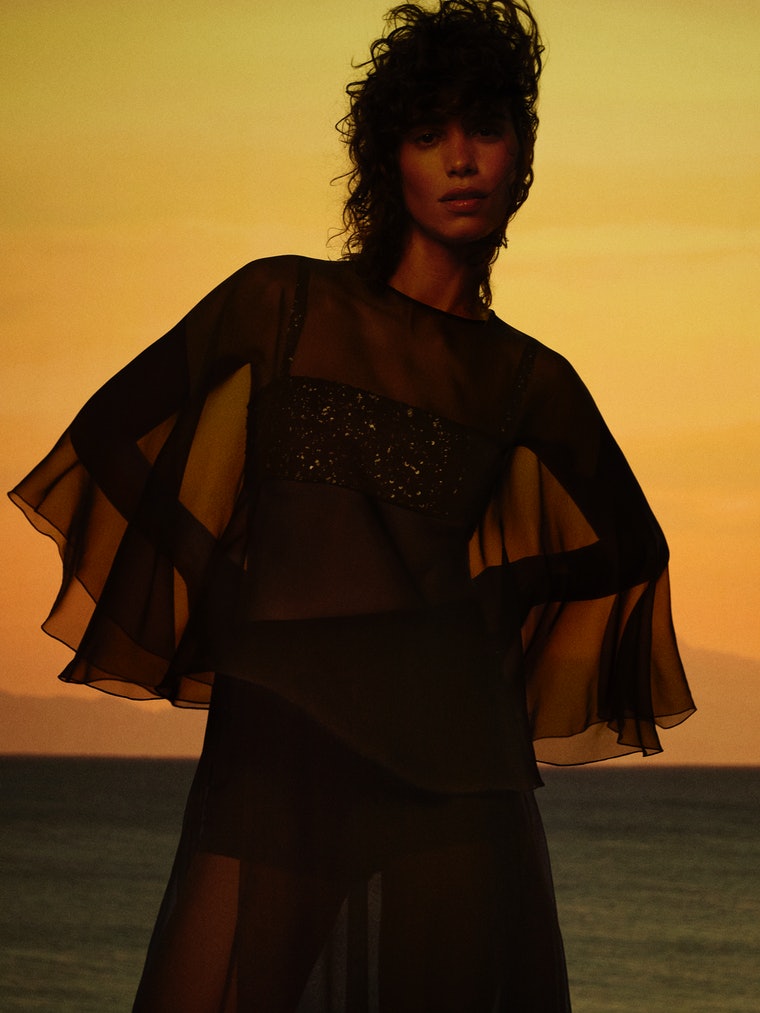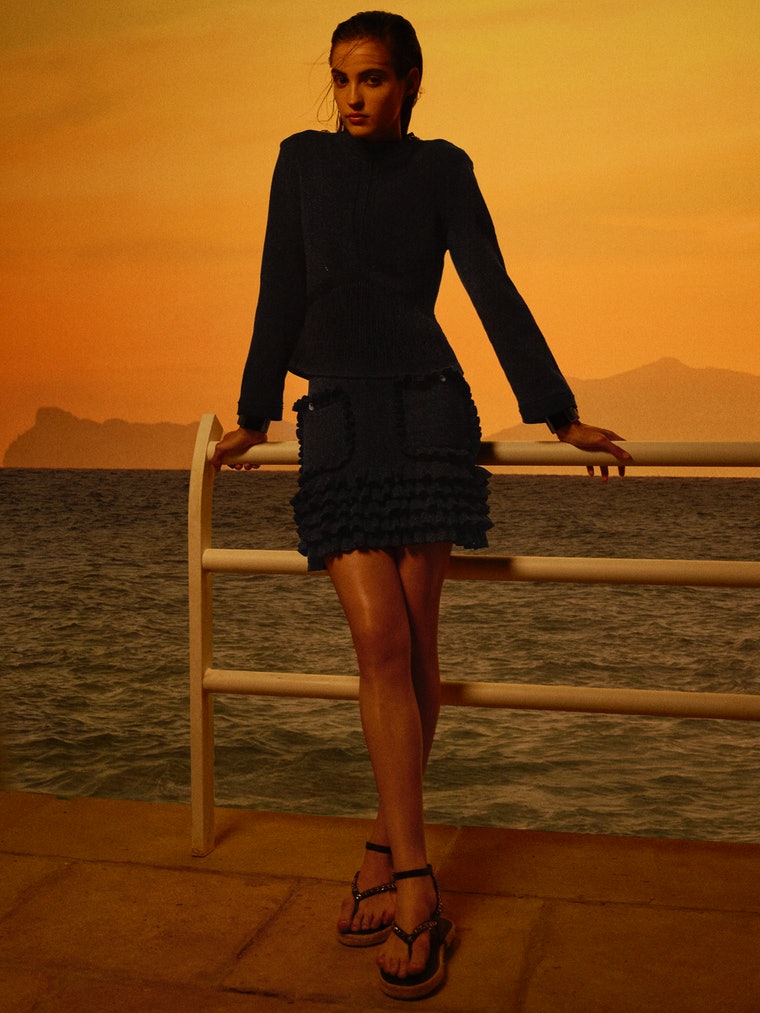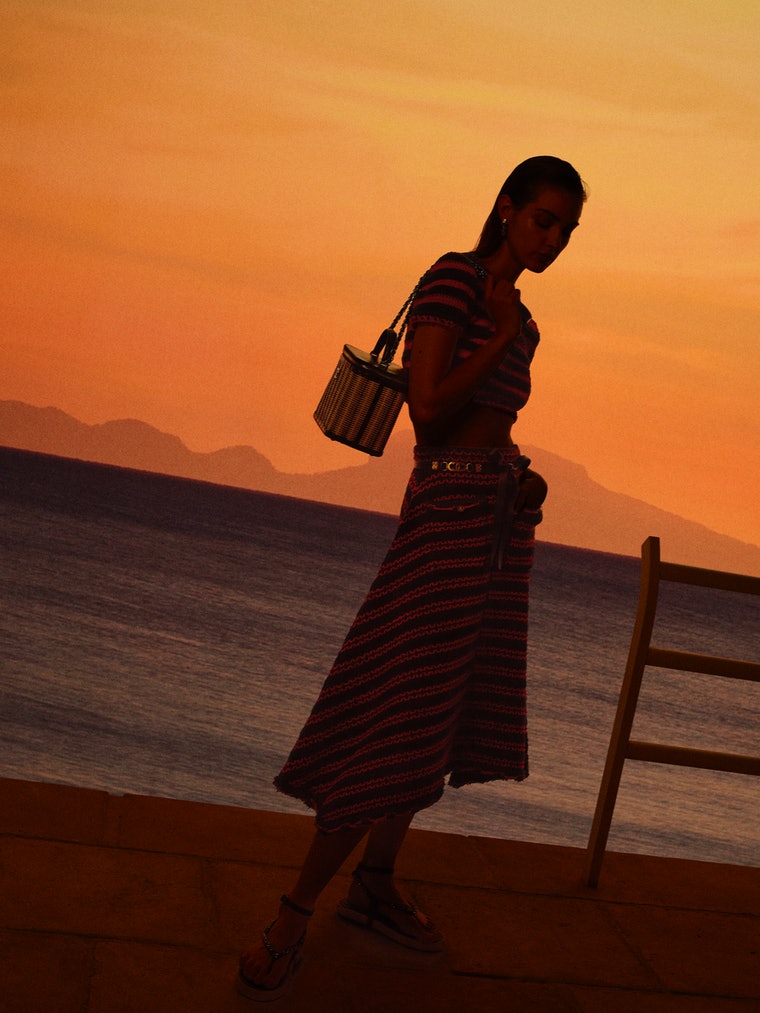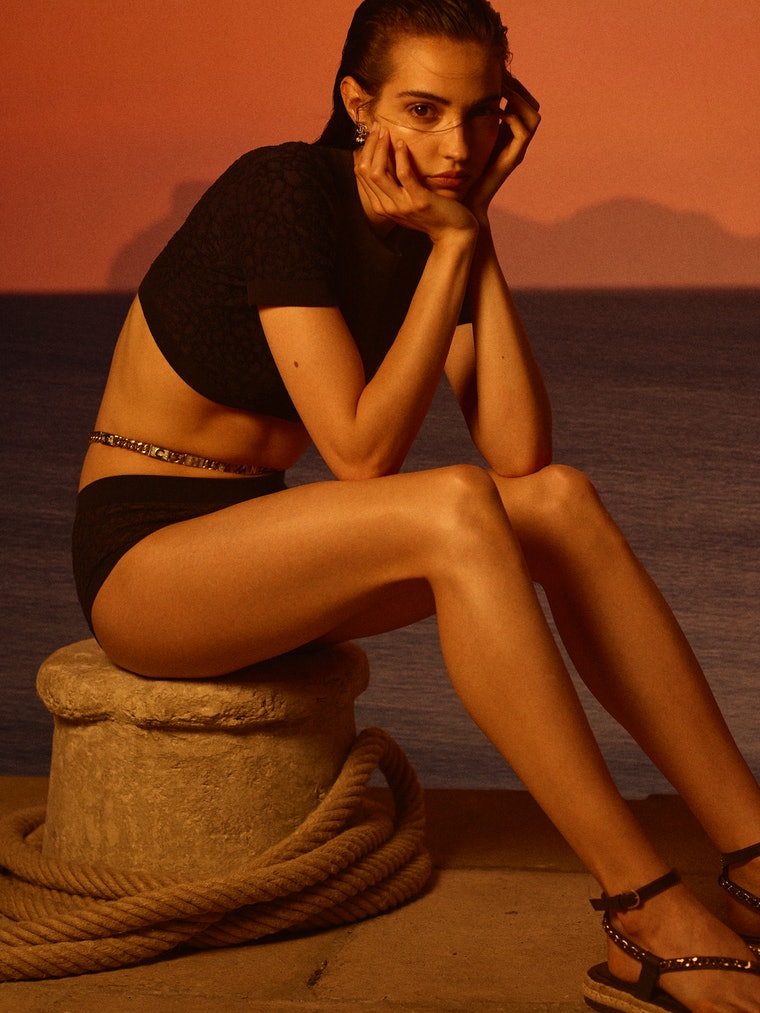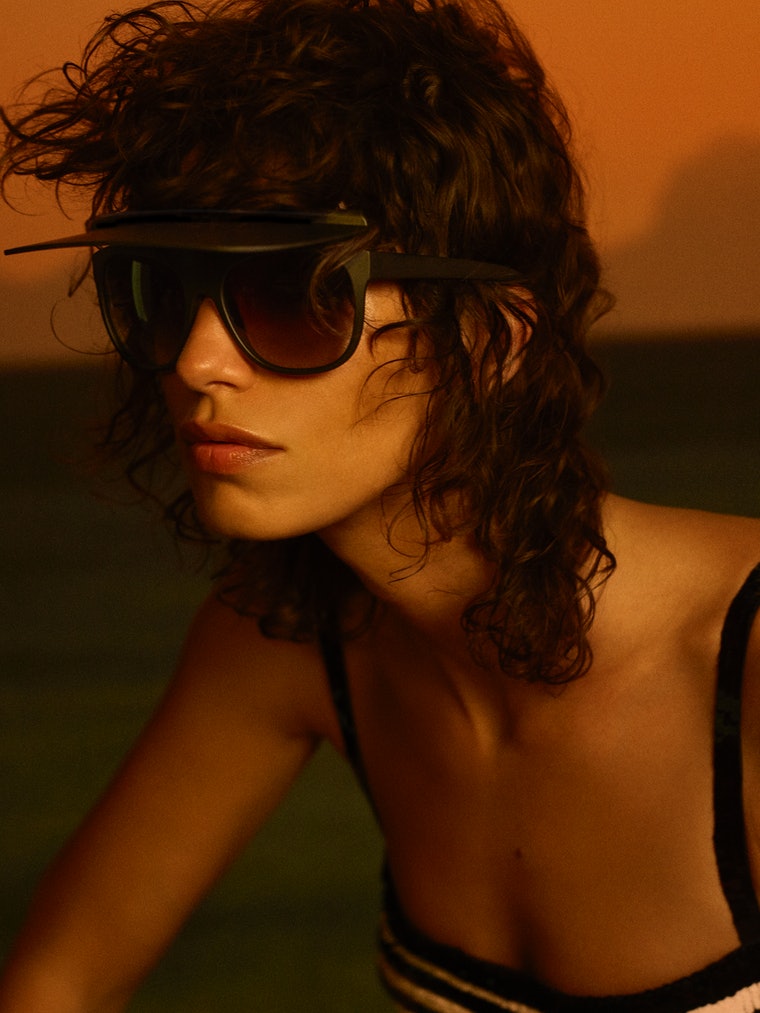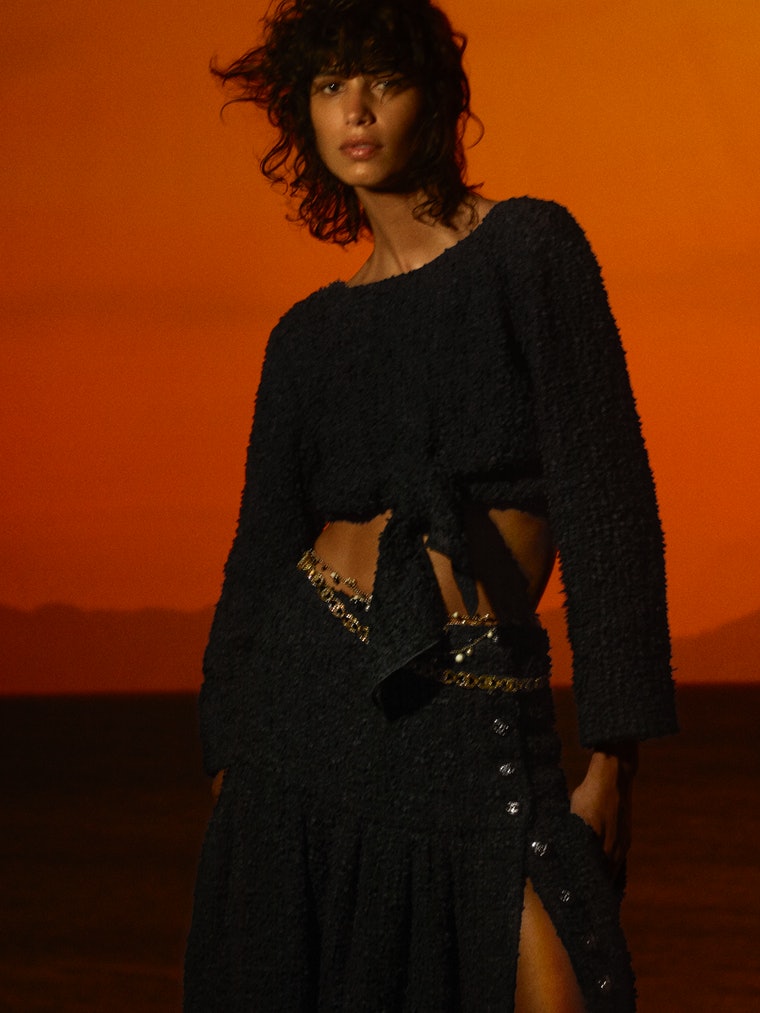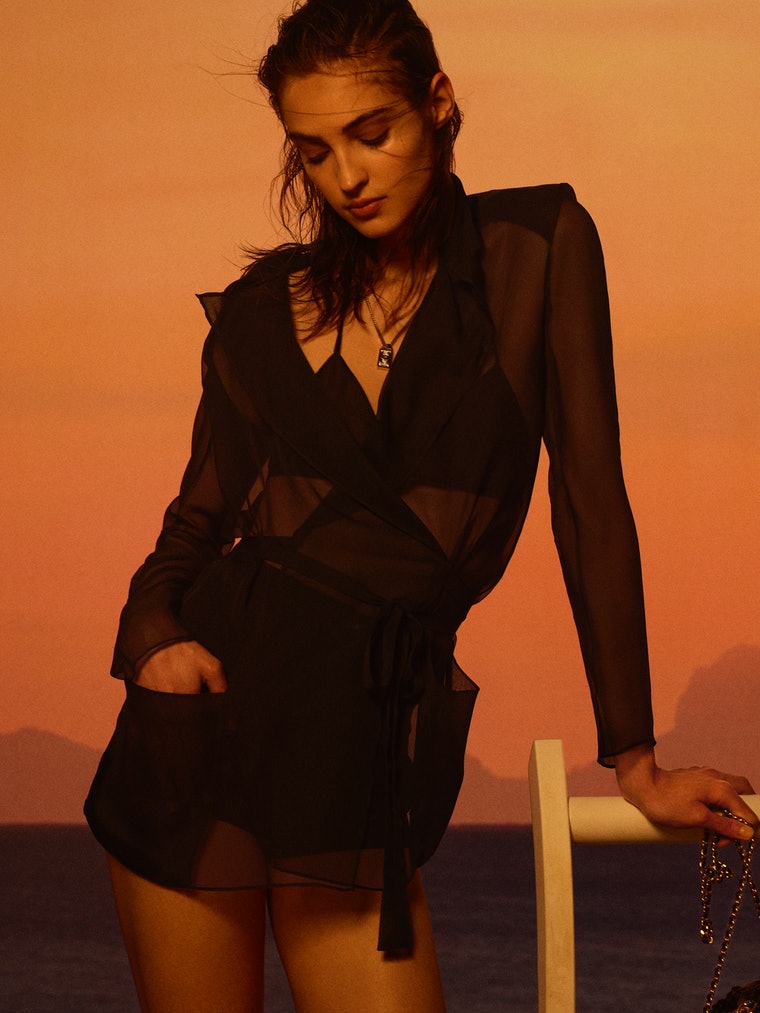 (Swipe left for more)
"Initially I had Capri in mind, where the show was supposed to take place, but didn't happen in the end because of lockdown," said Virginie Viard, the Creative Director of Chanel. "So we had to adapt: not only did we decide to use fabrics that we already had, but the collection, more generally, evolved towards a trip around the Mediterranean. The islands, the scent of the eucalyptus, the pink shades of the bougainvillea."
The collection was inspired the the "free, laid-back allure" that's evoked in the scenes of the Italian and French Riviera, as well as the glamour of hollywood icons of the 1960s. Think airy, wide-legged ankle-length pants, bathing suits printed with scattered trompe l'oeil Chanel costume jewels, wispy dresses in silver lamé, and bandeau tops embroidered by Lesage. Viard envisioned a collection that features versatility and portability to fit in a singular travel bag for carefree jetsetting. Many of the garments feature multipurpose and transformative designs, such as the maxi skirt that can double as a dress, or a chiffon jacket to be worn over a swimsuit.
Another special feature of this collection is the use of fabrics that Chanel already had in stock. The maison also recycled pieces from the Spring 2020 collection to help "re-energise" them. Not only is this move an effort to make things easier while in the thick of a pandemic, but it's also a promising initiative in working towards sustainable fashion.
The Chanel Cruise 2020-2021 collection is slated to hit boutiques this November. Now we can only hope and wait in bated breath that we may fulfil our escapism and wanderlust with this collection soon.
Photos: Chanel