Just in case you need some inspiration, here's how some of our favourite celebrity couples have celebrated Valentine's Day.
It's T-minus two days to February the 14th, the most romantic day of the calendar. We have already put together a list of gifts to buy and places to bring your date out, but just in case you need a little more inspiration, here's how some of our favourite celebrity couples have celebrated Valentine's Day.
Disclaimer: singles should stop here or face possible bouts of envy and self-pity. Proceed at emotional risk.
John Legend & Chrissy Teigen
View this post on Instagram
We're convinced that everyday feels like Valentine's Day for these serious(-ly cute) lovebirds. John's self-written hit ballad "All of Me" and the couple's emotional speeches at Glamour's 2018 Women of the Year award presentation are two out of countless occasions that prove our point. Last year's Valentine's post of them singing a duet of Nat King Cole's "L-O-V-E" is just the icing on the cake.
John Krasinski & Emily Blunt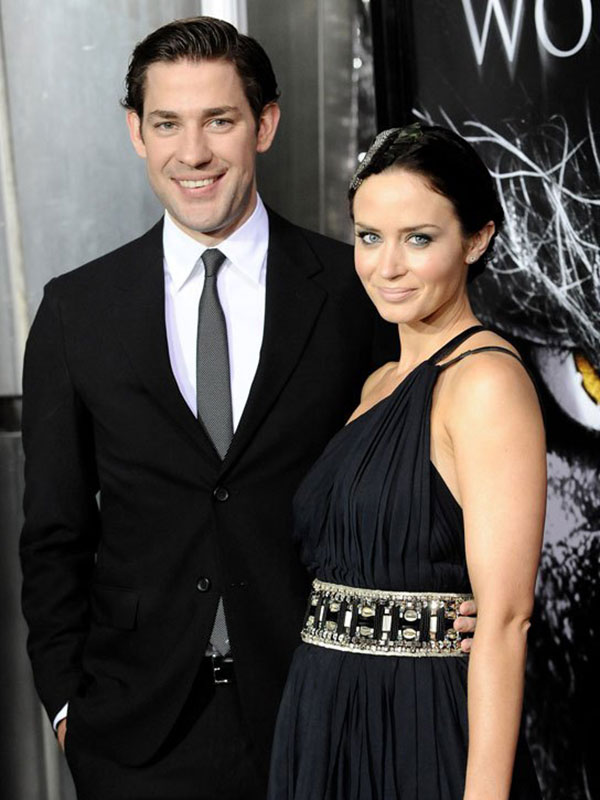 Though these two actors do a pretty good job at keeping their private lives private, there's no mistaking their chemistry on the red carpets. One Pre-Valentine's date in 2010 saw the glowing couple at the premiere of "The Wolfman", in which Emily played the female lead. What's the significance? It's the same theatre where they first showed sparks on a date night two years before. Guess the trick to a lasting relationship is to relive sweet memories from dates before…
Tom Brady & Gisele Bundchen

An intimate getaway to steal a sunset kiss with your better half is a failproof way to win her heart on Valentine's Day, as this dynamic pair demonstrates. Trust their solid nine years of marriage and counting as proof.
Ryan Reynolds & Blake Lively
Humour and wit are integral to this husband and wife duo – anyone who follows them on social media knows that. (If you haven't already done so, grab some popcorn and stalk them, seriously). Deadpool's alter-ego outdid himself last year with a post explaining how he baked a cake for Blake – using glue for icing.
Henry Golding & Liv Lo
Before Nick Young met Rachel Chu, Henry wedded Liv and that's a crazy love story worth telling in itself (read all about it here). The couple never fails to make us go "aww" every Valentine's with an affectionate photo of themselves along with a heartfelt caption on Instagram (see above). If 'words of affirmation' is your partner's love language, this may be a good idea to follow.
Barack & Michelle Obama
Individually, the Obamas are charismatic and inspiring. Together, they are inexorable – that's one of the reasons why they're arguably the most popular presidential couple in American history. In celebration of Valentine's last year, Michelle dedicated a Spotify playlist to the former US president whilst he posted a sweet photo of them on vacation.
Adam Levine & Behati Prinsloo
View this post on Instagram
View this post on Instagram
The Maroon 5 frontman and former Victoria's Secret Angel have already been married five years, but their love-at-first-sight relationship is still as sweet as its honeymoon year. In February 2017, Adam posted an Instagram photo of a romantic dinner setting he prepared for Valentine's and a year later, we get a glimpse of a pregnant Behati in bed with a box of heart-shaped chocolates.
David & Victoria Beckham
Sometimes, all you need for Valentine's is to cuddle in bed – especially if you're married with four kids and had more Valentine's dates out than you can remember. The Beckhams seem to get by doing just that alright.
You may also like: 7 life lessons from Victoria Beckham
Prince William & Kate Middleton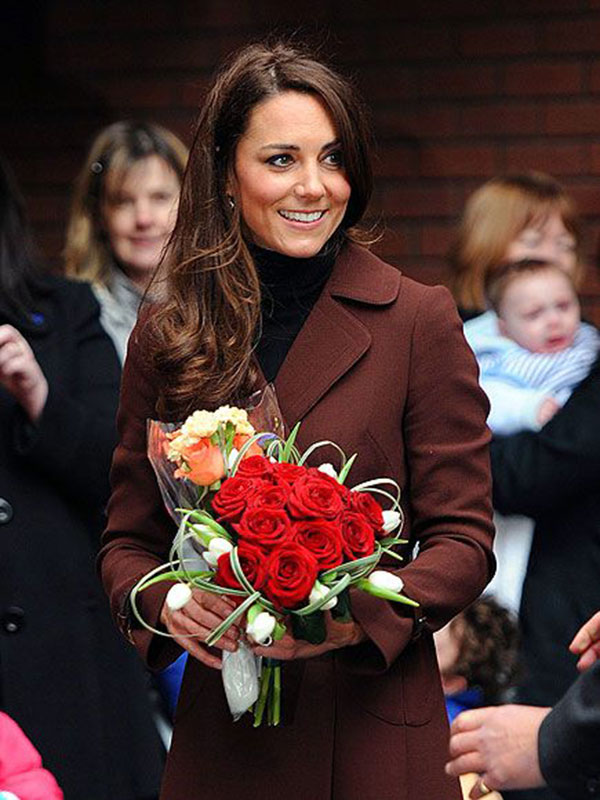 Being in the royal family means you're often required for duty somewhere, even Valentine's Day. But the Duke of Cambridge proved that having other responsibilities doesn't and shouldn't be an excuse to forget your other half when he gifted the Duchess with flowers and a card on their first full day of public engagements apart in 2012. Quite a traditional display of affection, yes, but from 7,000 miles away (him at Falklands and her at Liverpool) – it's really the thought that counts.
Matthew Koma & Hilary Duff

Four Valentine's ago, Matthew asked Hilary out on a date and now they're happily married with two kids. Last year, the actress turned singer said even sitting next to her husband on the plane is enough make her happy on the holiday. It's the little things that matter, after all.