Returning to Paris Fashion Week for the first time in two years because of the pandemic, Chitose Abe made sure sacai's 2022 Autumn & Winter show was one to remember. Along with corset jackets, off-shoulder puffers, and shearling jackets, sacai also unveiled its collaboration with Cartier, showcasing six new jewellery designs based on Cartier's Trinity ring.
Chitose Abe and Cartier's creative studios worked together to create two rings, a bracelet, a choker, an earring, and a uniquely versatile piece that works both as an earring and a ring.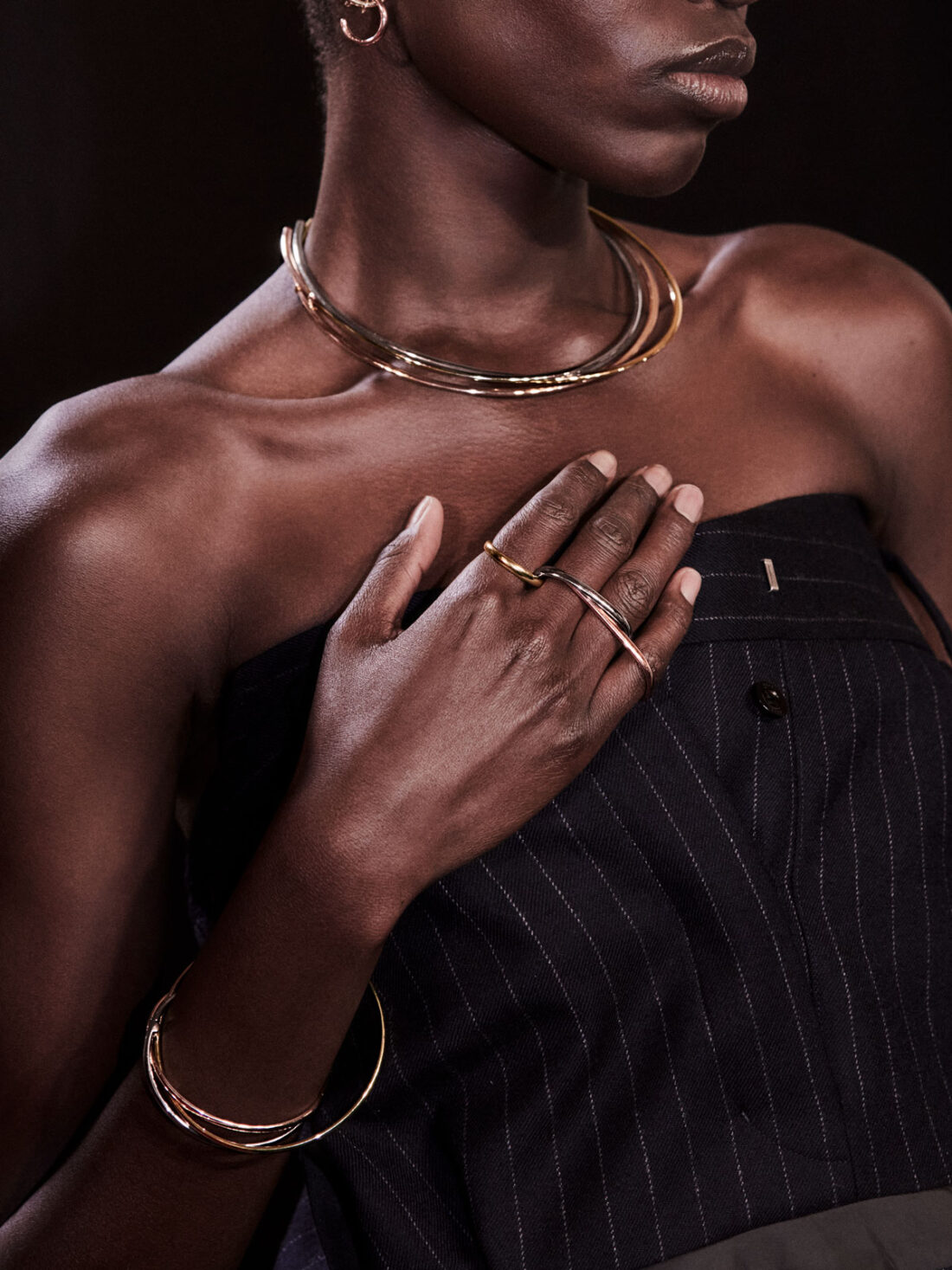 To create Trinity for Chitose Abe, designers drew on the Trinity ring's simplicity and mobility, reimagining it as a set of modular pieces which, with every transformation, reinvents a new look for the wearer while retaining a timeless elegance.
The chromatic combination of white, yellow and rose gold that makes the Trinity ring so instantly recognisable remains integral to the new pieces. However, this collection presents a change in the ring's shape, function and position on the skin, reflecting Chitose Abe's unique ability to deconstruct and merge together concepts in innovative new ways.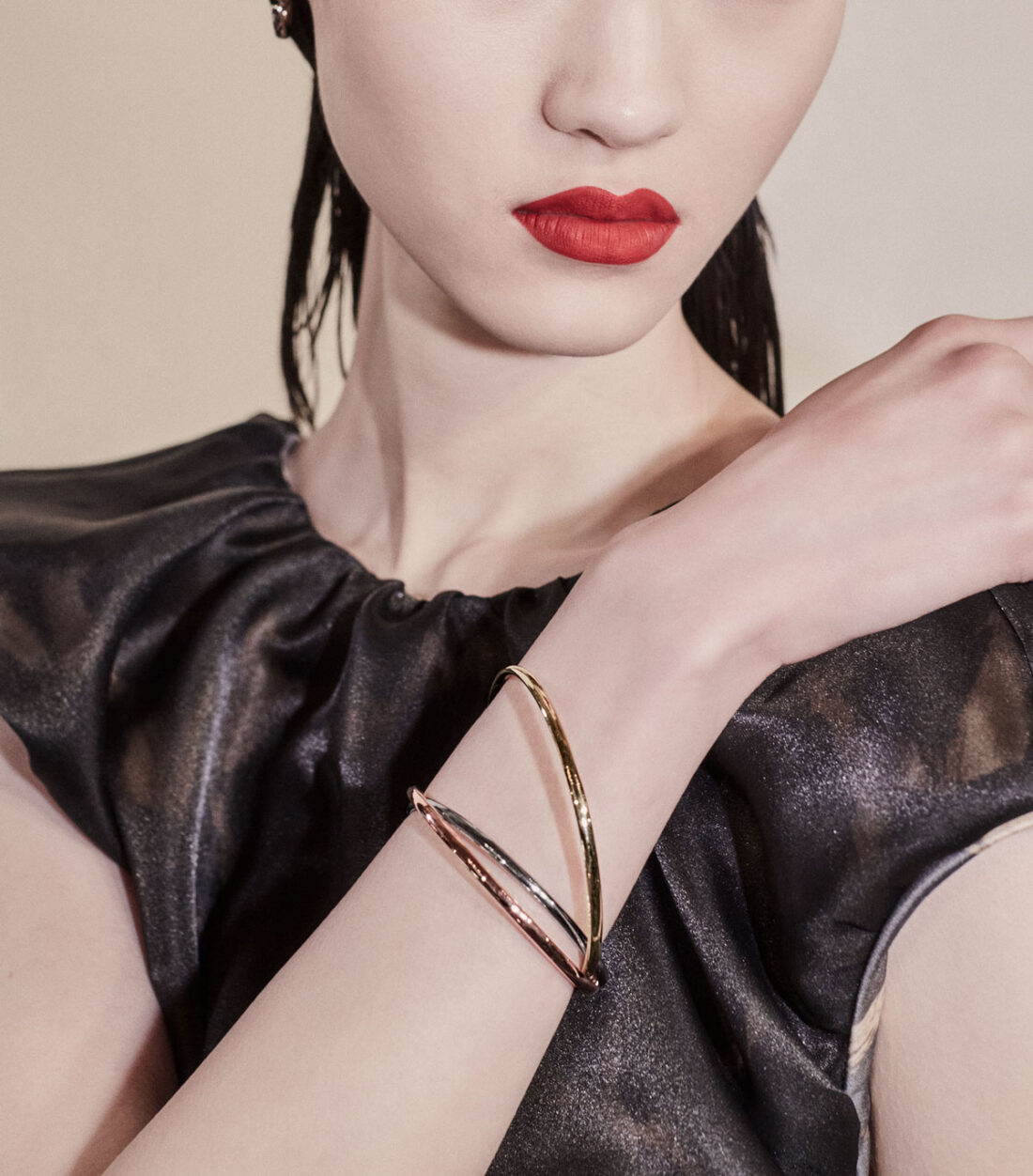 Cyrille Vigneron, the President and CEO of Cartier, and Chitose Abe, had been close for several years before embarking on a collaborative, creative exploration of the Trinity collection in 2019. The result of these exchanges are the six distinct designs that represent the pair's common artistic vision.
Making their debut at the Hôtel de Ville in Paris during the Sacai Autumn-Winter 2022/2023 fashion show, the jewellery pieces were also accompanied by runway looks in Cartier's distinct shade of red.
"In 1924, when the Trinity was created, it was very daring for a jewellery Maison such as Cartier to
offer its customers such a simple and intimate object – without precious stones," said Pierre Rainero, Director of Image, Style and Heritage at Cartier. "Since its creation, this three-band ring has been worn by all generations of women and men alike. With this new collection, it continues its journey as a truly all-inclusive piece of jewellery."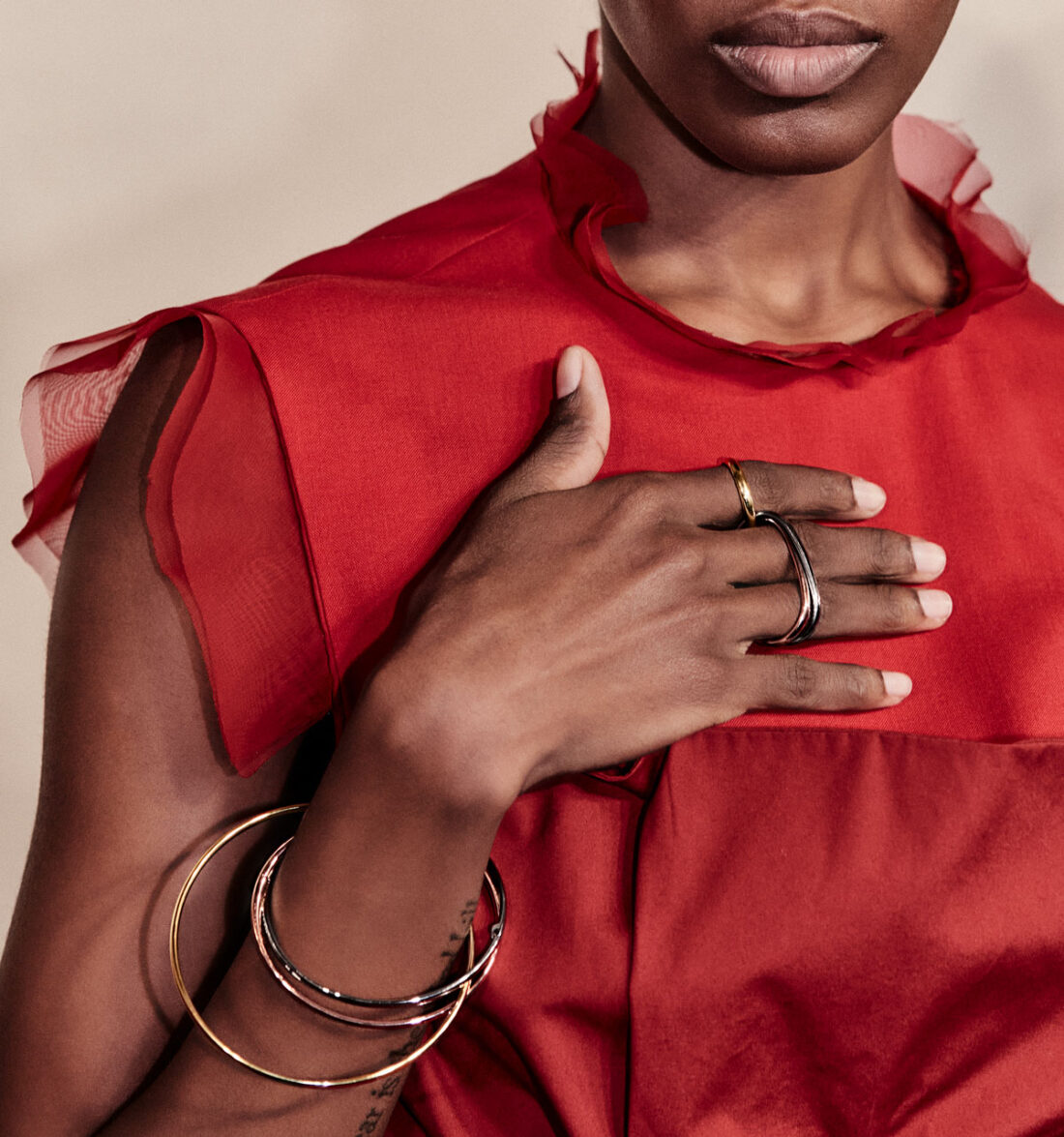 This limited edition collection is set to be released in Japan during Summer 2022, and then in Paris, London, New York and Seoul during Autumn 2022.
Source: Cartier