Best enjoyed by the beach, but when not, close your eyes and it'll take you there through your taste buds.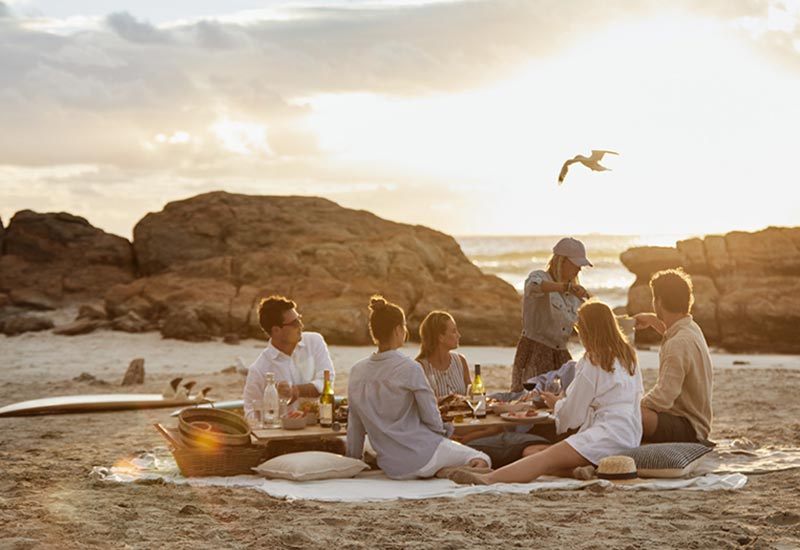 Tucked away in the southwest corner of the Land Down Under is Cape Mentelle, a pioneering winery of the renowned yet remote Margaret River region. There, the vines stem from soils with over 50 years of viticultural history and the grapes meet maritime influences fresh off the coast.
The result: wines that boast a distinctively bright and mineral character – or so we heard. What better way to find out than through as tasting session with the Estate Director, Cameron Murphy, himself?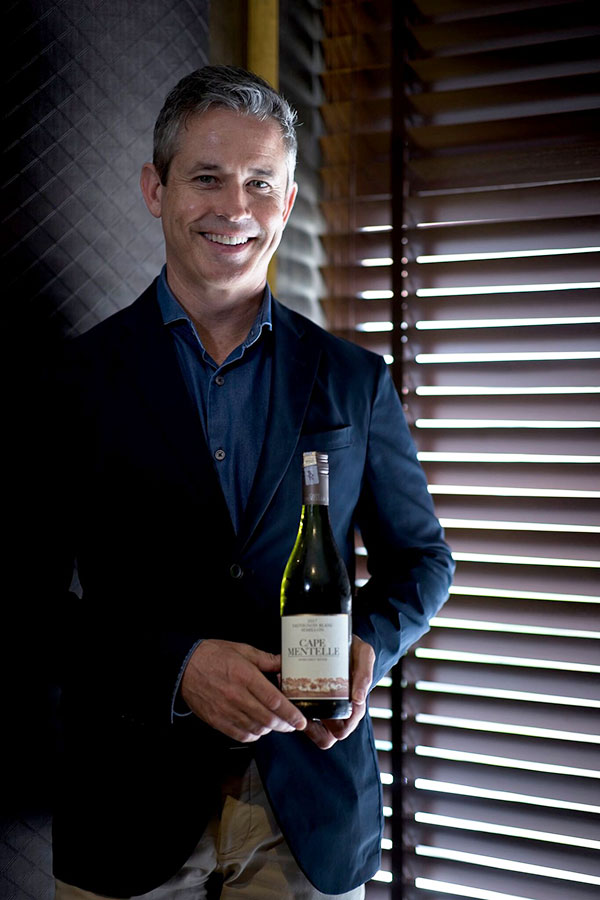 We dropped by The Point for an exclusive dive into Cape Mentelle's recent launch of its Sauvignon Blanc Semillon 2017 as well as a range of other vintages, complemented by a specially curated 4-course menu.
Vibrant and earthy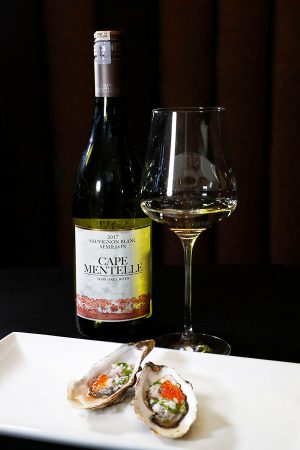 For starters, we warmed up with a pair of freshly shucked Irish nugget oysters served with chives vinaigrette and ikura. Taking a sip of our Sauvignon Blanc Semillon 2017 in between each serving, we were immediately taken aback – quite pleasantly – by its salinity and bright bursts of citrus notes that are a truly a match made in Margaret River haven when paired with the oysters. Best enjoyed by the beach, but when not, close your eyes and it'll take you there through your taste buds.
Our next dish of cold angel hair pasta allowed us to pick up other welcome characters of the wine. The same vibrancy greeted us first, before developing a more melon-like than citrusy flavour we discovered before. It then left an earthy trail that matched the marine qualities of the caviar and amaebi note for note.
Fruity and smoky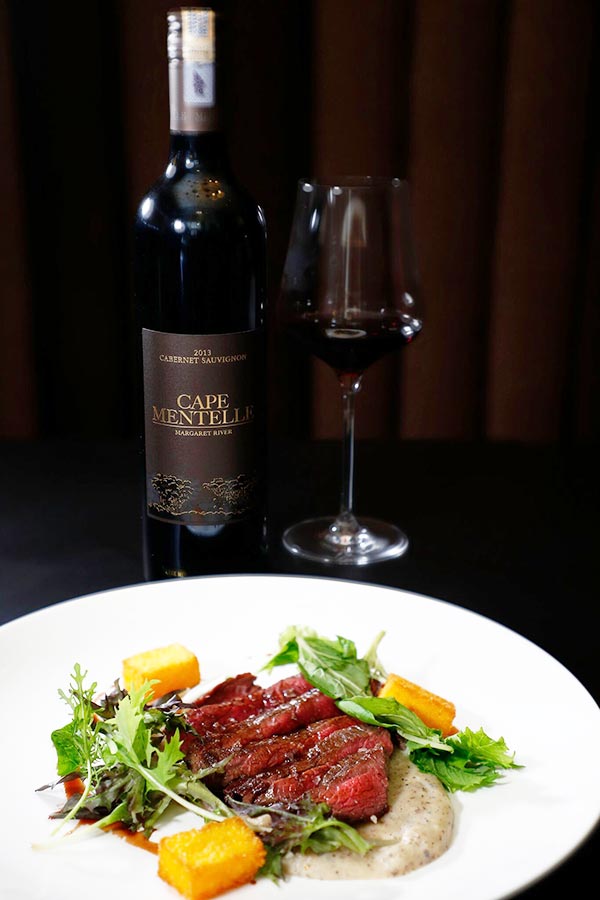 Moving on to our choice main of pan roasted angus rib eye, white wine was swapped for red in the form of Cape Mentelle Cabernet Sauvignon 2013. The Cabernet Sauvignon has been one of the brand's most acclaimed varieties since the early '70s and it definitely did not disappoint this time. Intense, smoky notes tempted us at the nose, which upon a sip, materialised into delicious fruity flavours balanced by savoury tannins. Its mineral character was no less evident, combined with a complex flavour profile to ultimately make a brilliant companion to our beef.
Spicy and tannin
Dessert brought forth the spicier side of Cape Mentelle through the Cabernet Merlot 2015. On the nose, we detected notes of raspberry and plums with a hint of fresh tobacco. Its well-rounded flavours of ripe plum and juicy cherries mixed with delicate notes of black pepper and cardamom further lifted our equally balanced chocolate molten lava cake. It's a little rich for the crisp seaside air in our opinion, but a worthy chum to end a meal nonetheless.
Learn more about Cape Mentelle wines at their official website here.
Images: Courtesy of Cape Mentelle