Upon arriving at Plaza Zúrich, a bright 'LIMÓNE' sign hanging from the faux lemon hedge beckoned us forward. As we moved closer, an outdoor and indoor seating space welcomes us, separated by floor-to-ceiling glass panels. The cafe is decked in a yellow interior, appropriately mimicking the hue of lemons that can be found draped across an artificial lemon tree and in every corner of the eatery. With an appetite, we relished in the best of Cafe Limóne's offerings.
Drinks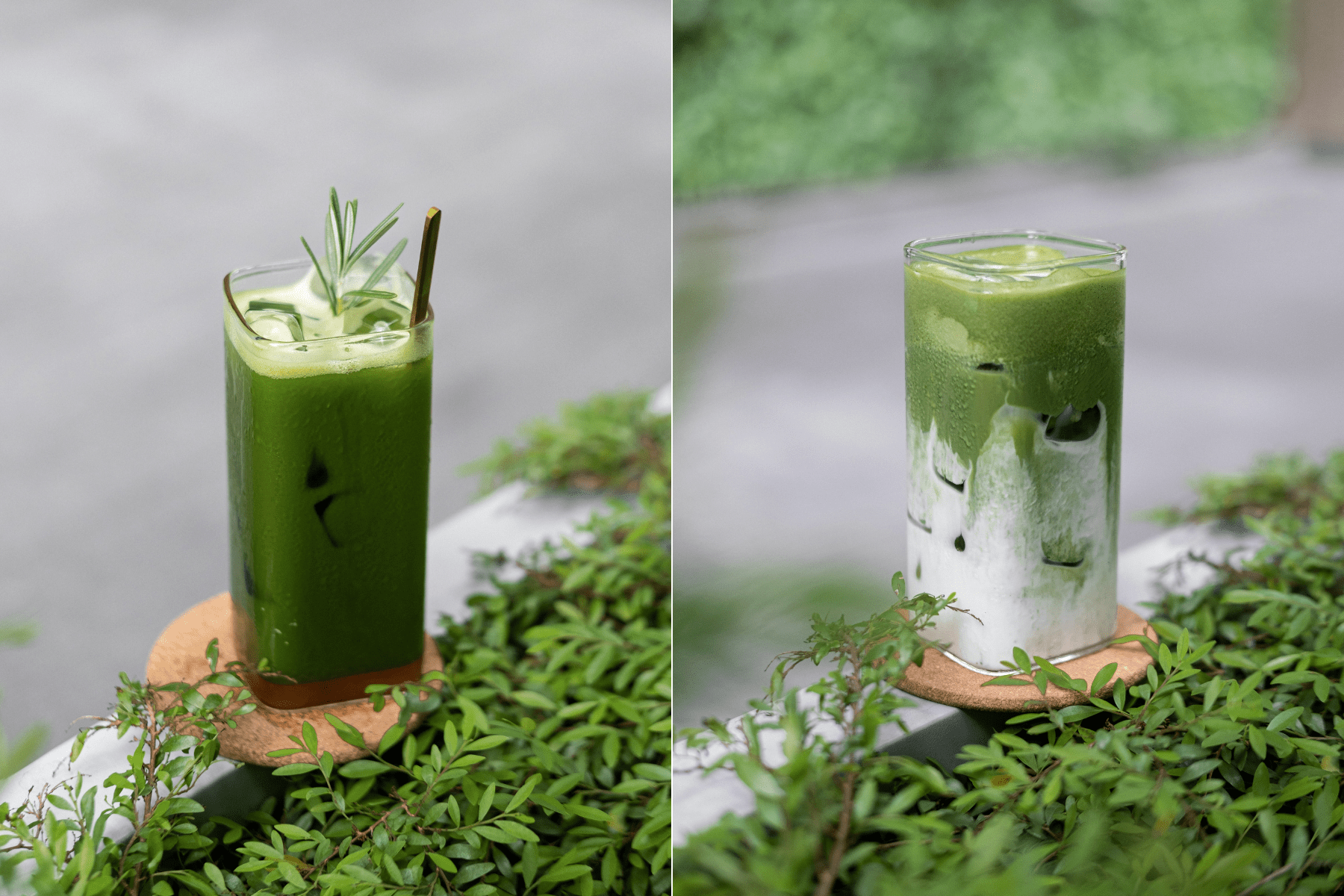 For a slight kick of caffeine in the morning, we started with the matcha latte. It exudes a hint of bitterness from the green tea without being overpowered by sweetness. We opted for oat milk, and the ratio to matcha came out to a pretty balanced blend, a feat that only matcha-focused cafes have been able to achieve. Having tasted the matcha from Cafe Limóne, it's safe to say we will be ordering this again for our next trip.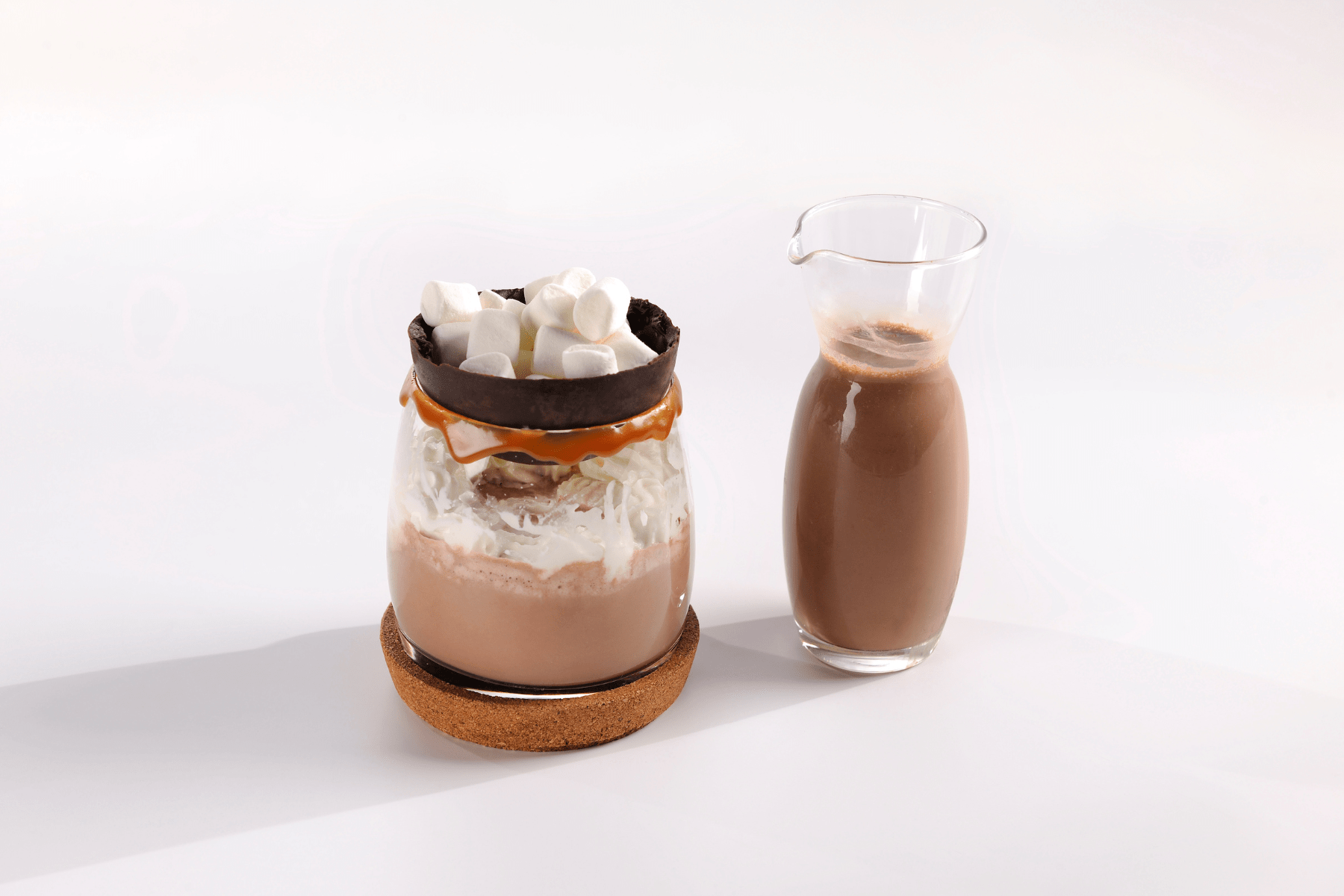 The indulgent cocoa treats feature sweetened hot chocolate in a glass topped with a chocolate bowl and marshmallows alongside bittersweet dark hot chocolate in a separate glass jar. On its own, the sweetened hot chocolate gives a sugary rush but combined with the bittersweet dark hot chocolate, it becomes a decadent drink that we personally think children will enjoy. 
Food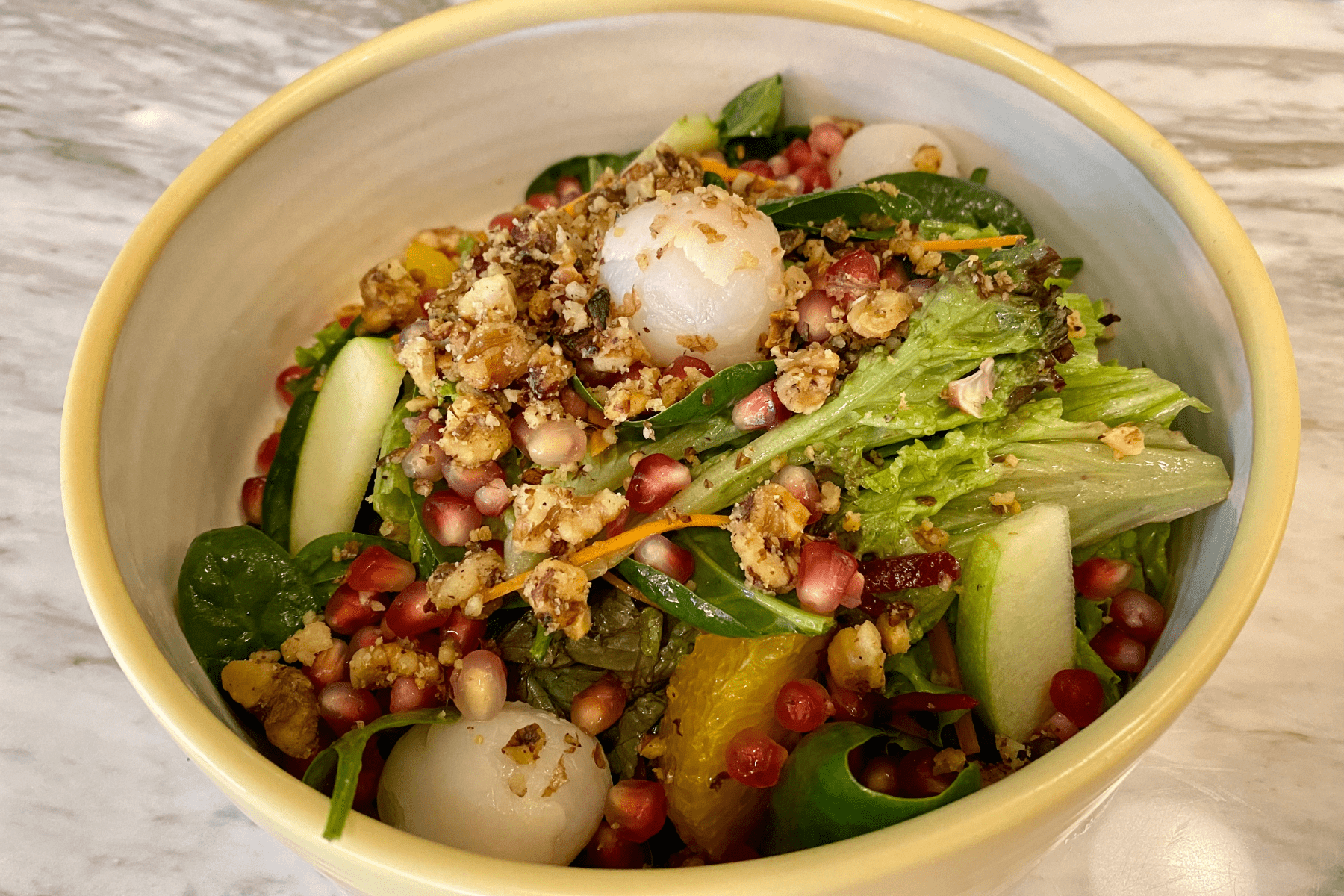 We savoured three dishes from the Cafe Limóne menu: summer salad, spicy spaghetti aglio olio and smoked salmon eggs benedict. The salad had a good mix of greens and fruits, topped with a generous amount of walnuts and pomegranate. Among the crunch of the lettuce and the fresh sweetness of the fruits, the salad was also laced with a tart salad dressing. Though we would have preferred a little less acidity, it definitely helped to whet our appetite for the next dish.
The smoked salmon eggs benedict came with a unique sprinkle of fried garlic atop creamy hollandaise smothered on poached eggs. Beneath the runny yolks sit buttery mushrooms on crispy brioche buns with high-grade smoked salmon. With every element on our forks, we delighted in a burst of flavours from the saltiness of the salmon to the tart sauce and fragrant garlic sprinkles.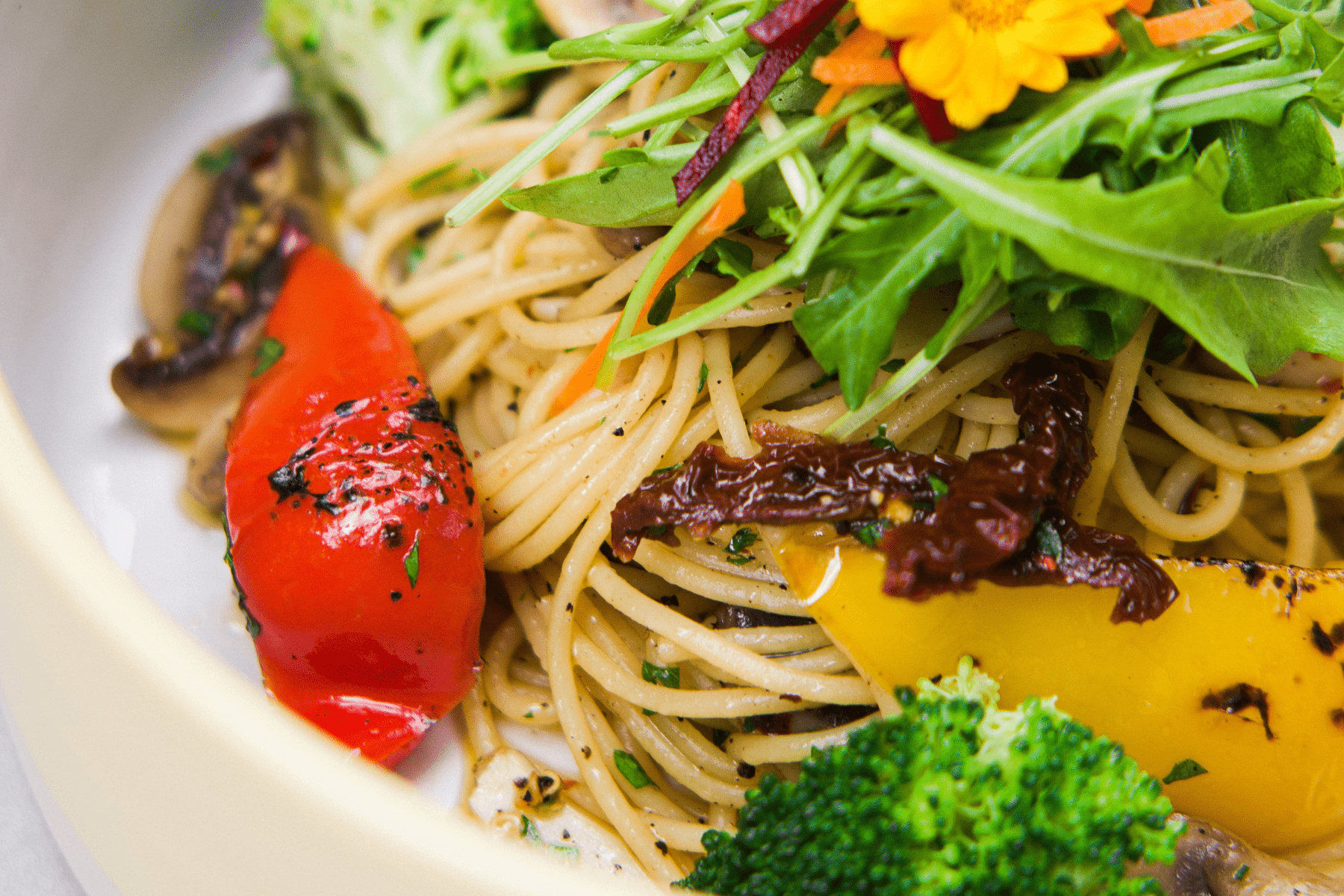 To fuel up on carbs, we indulged in the vegetarian spicy spaghetti aglio olio, which ended up not being too spicy for us. Cooked to al dente and coated lightly in olive oil, the dish featured a reasonable amount of vegetables from broccoli to bell peppers and rocket leaves. You can also add grilled chicken or seafood to the dish for an additional price.
Dessert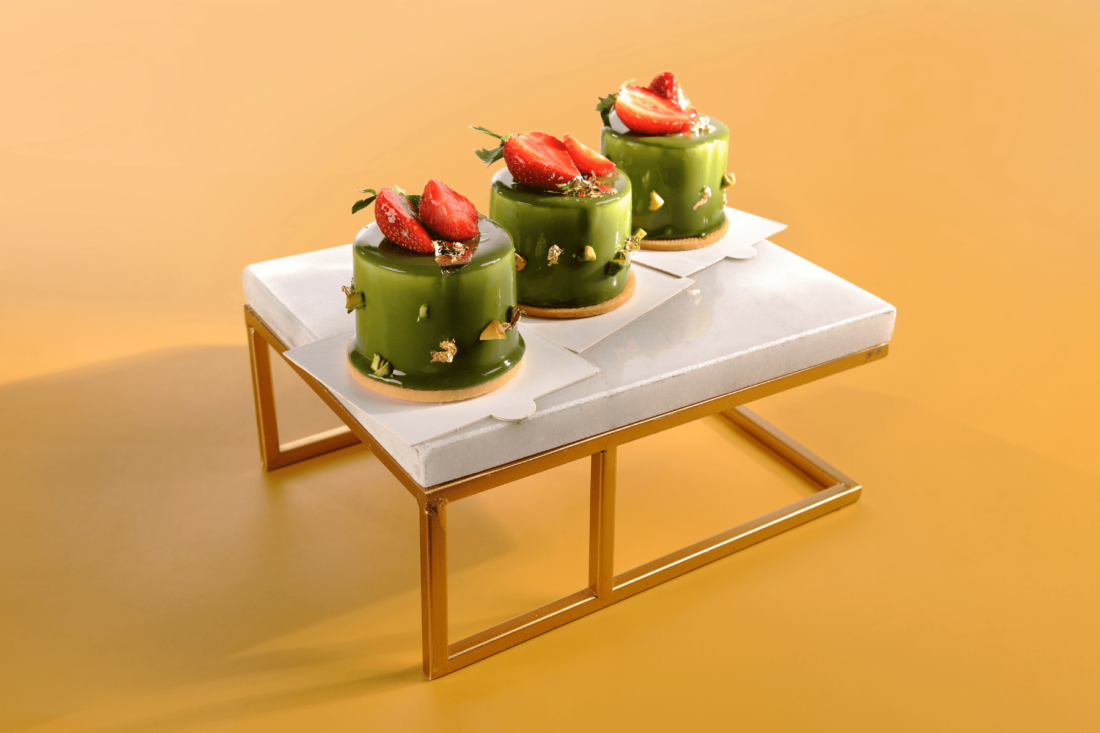 Pink Pistache (Swipe for more)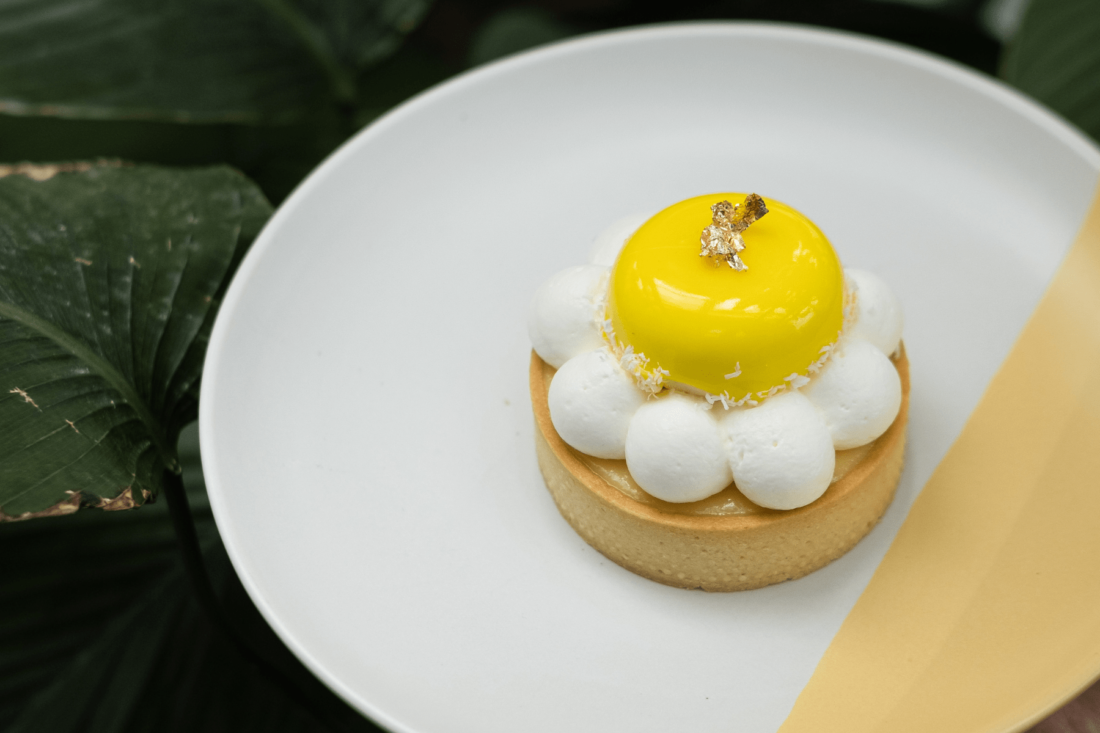 Tokyo Garden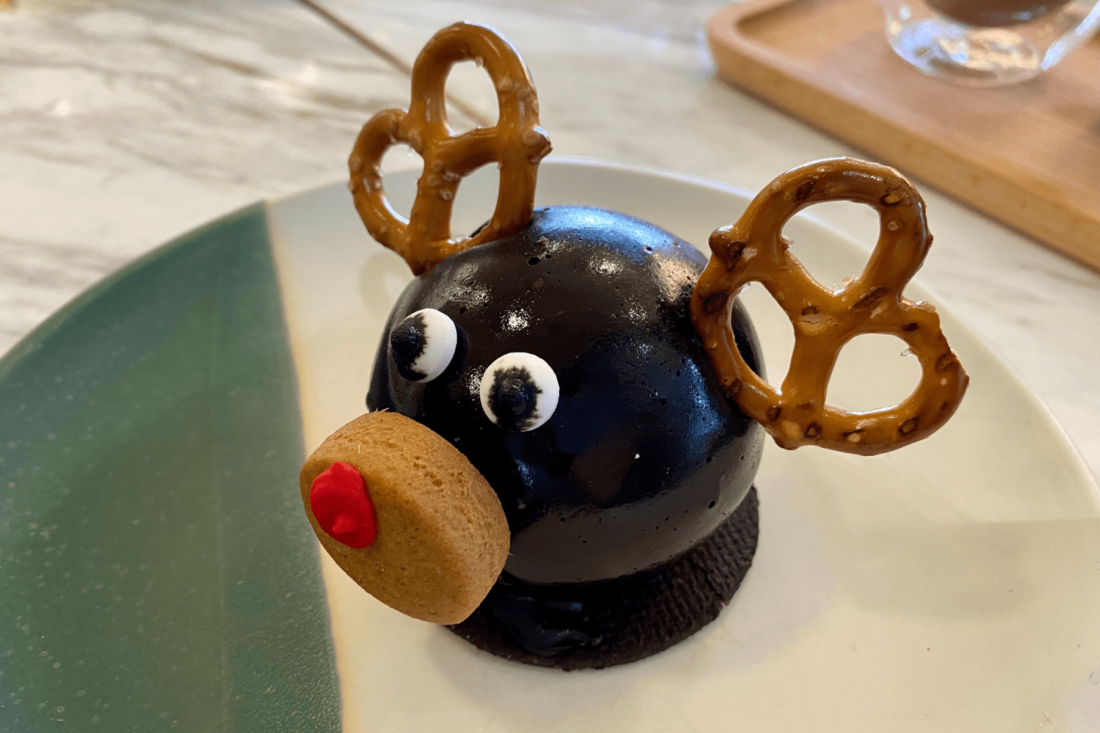 Rudolph
Baked by one of Cafe Limóne's co-founder Chef Tee, we went into the dessert session with high expectations. Gladly, we were not disappointed as we tucked into the first Pink Pistache petit gateaux. With a thin glaze of chocolate, the inside highlights raspberry layers enveloped in a rich pistachio cream. And unlike the classic lemon tart, Tokyo Garden's crust is filled with a thin coat of curd, followed by a moist lemon cake and topped with citrusy meringue. We also tried holiday-themed petit gateaux in the shape of Rudolph, a three-layer chocolatey dessert with hints of peppermint in every bite. 
Address: Plaza Zúrich, Block A Lot G01-03, Jalan Gelenggang, Bukit Damansara, 50490 Kuala Lumpur
Operating hours: 9 am–6 pm (Tues-Sun)
Contact: 012-373 3743
Photos by Cafe Limone & FirstClasse.