We asked its hotel manager, Vinod Narayan for the hotel's top 5 highlights. Here's what he had to say.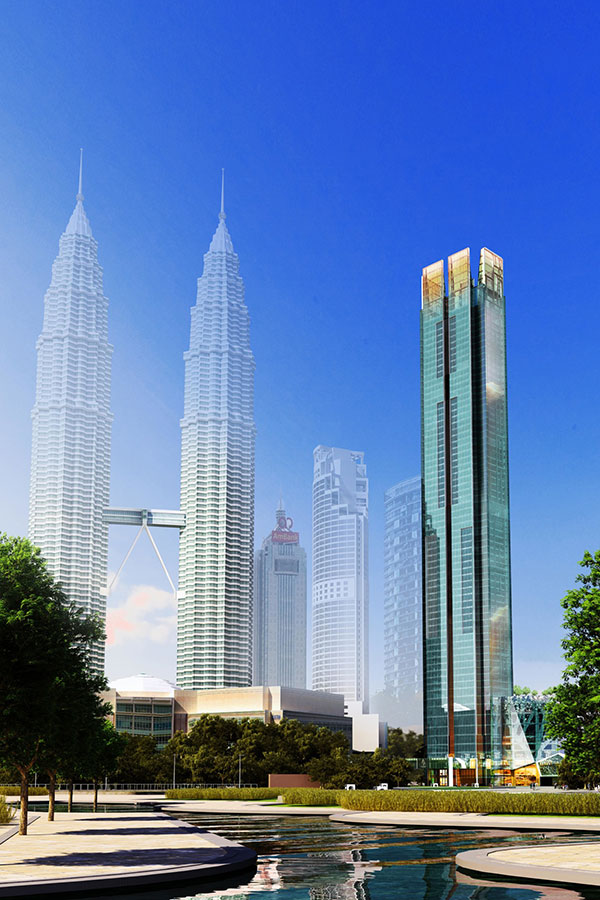 Watch out KLites, Four Seasons Hotel Kuala Lumpur is set to open in the next few months right smack in the Golden Triangle, that is, next to the iconic Petronas Towers and across from Kuala Lumpur Convention Centre.
Taking luxury to new heights (literally) at 65 storeys high, Four Seasons Hotel Kuala Lumpur boasts 209 spacious guest rooms and suites, six restaurants and lounges, a signature spa and wellness haven as well as the city's most expansive luxury retail outpost, The Shoppes at Four Seasons Place – all complemented by the brand's world-renowned service.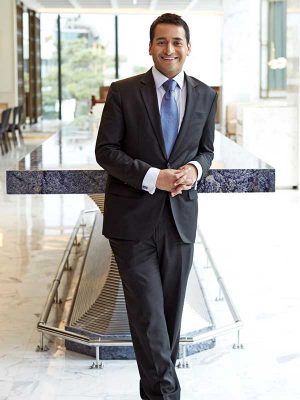 What can you look forward to at this new urban oasis?
We asked its hotel manager, Vinod Narayan, who has worked with Four Seasons for more than 12 years in various parts of the world, for the hotel's top 5 highlights. Here's what he had to say.
"A real gourmand's paradise"
"My hope is that Malaysians will feel right at home at Four Seasons Hotel Kuala Lumpur, in part because the hotel will be a real gourmand's paradise," he shares, "With six unique restaurants and lounges – each deserving the spotlight in their own right – I'd say there are six, not five highlights to look forward to."
He starts off Bar Trigona, where guests can enjoy customised cocktails created with local, sutainable ingredients. The hip and stylish bar will also boast panoramic views of KL, thanks to the hotel's prime location in the heart of the capital.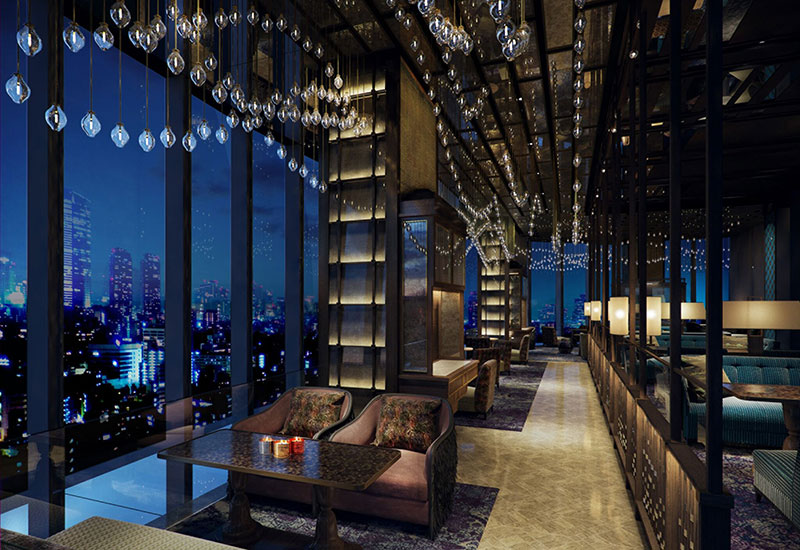 Fans of Chinese food can satisfy their appetite at Yun House, which serves authentic Cantonese and regional specialties in a modern dining space.
No hotel in Malaysia is complete without a buffet restaurant, or as Vinod puts it, "buffets really do rule in Malaysia"; Curate meets that prerequisite with signature dishes prepared "à la minute" from their show kitchen. Meanwhile, The Lounge at Four Seasons will be where guests can sit down for a sumptuous afternoon tea or a leisurely breakfast, a working lunch or a well-deserved nightcap.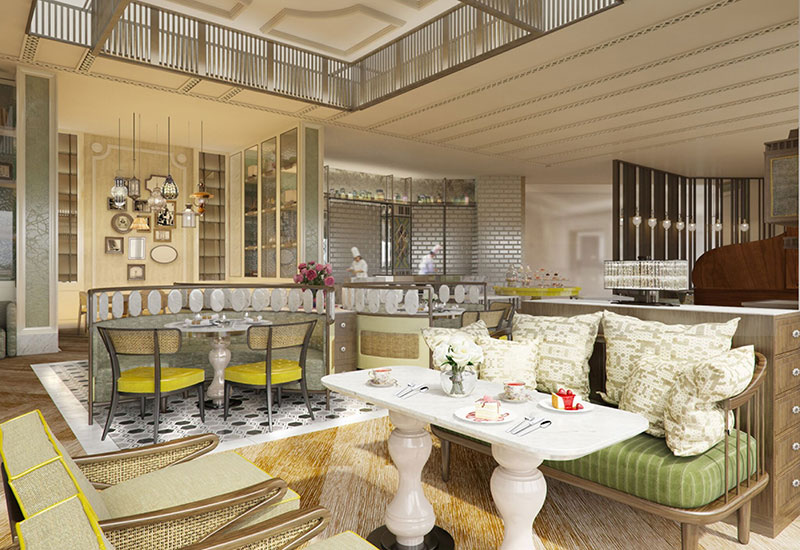 The Pool Bar & Grill features a more laid-back, resort-style dining setting by the hotel's rooftop pool. During the day, guests can revel in breathtaking views while savouring flavourful Middle Eastern inspired cuisine. As evening approaches, the space transforms into a modern shisha lounge and grill.
Last but not least, located on the lower level of the Shoppes at Four Seasons, there's Decadent, offering bespoke gelato and chocolate pralines as well as a delectable range of fine pastries, baked goods and expertly brewed coffees.
"Ultimately, we want the Hotel to become a gastronomic hub in the heart of the city and we are doing that with these six distinctive culinary experiences; each with its own character and its own story, from the menu and the interior design to the music and the talented chefs at their helm."
In celebration of the Hotel's upcoming opening, enjoy an exclusive Introductory Offer featuring 15 percent savings on the regular room rate, as well as a variety of packages including the Stay Longer – Third Night Free offer, and a Family Package that includes 50 percent savings on a second room.  Reservations may be made by calling (1 800) 819- 5053 or booking online.
For more information, log on to Four Seasons Hotel Kuala Lumpur's official website here. Follow Four Seasons Hotel Kuala Lumpur on Facebook and Instagram for more updates.
Images: Courtesy of Four Seasons Hotel Kuala Lumpur