The BOSS brand has always been synonymous with the art of tailoring and smart attire. What happens when you take that and fuse it with classic sportswear? A completely fresh, modern collection for a new generation of tastemakers — the essence of the BOSS X Russell collaboration.
Bringing the innovators of two distinct fields together, the collaboration celebrates creativity and a pioneering attitude, designed with the American sportswear brand and BOSS' tailored approach in mind. It comprises of several unisex pieces, including T-shirts, sweaters, coats, jackets and tracksuits, as well as caps and bags.
First launched on March 24 via a digital event on BOSS' website, the collection will arrive on our shores this Friday, April 22, at the brand's store in Pavilion Kuala Lumpur. To celebrate the arrival of the collection, the store will be converted into a basketballer's playground complete with an off-court space featuring a basketball hoop, gym lockers and exclusive BOSS X Russell Athletic basketballs.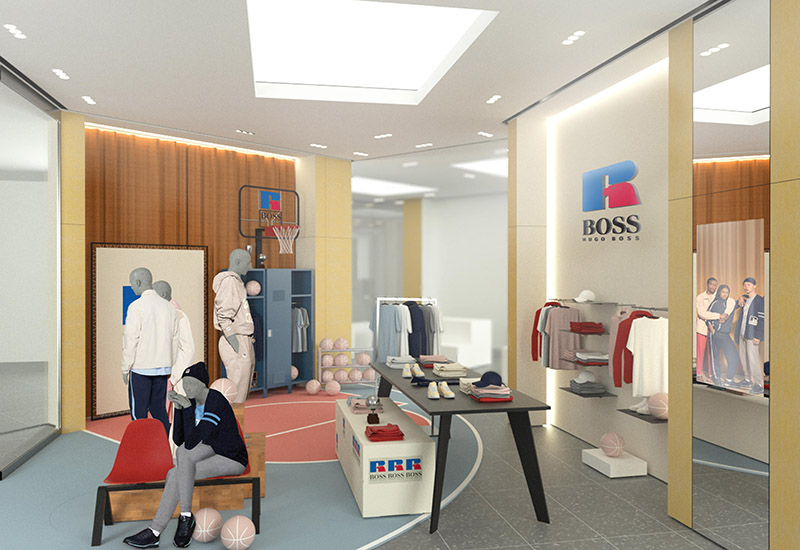 In the spirit of collaboration and supporting local talents, the brand has also partnered with local mural artist Aries Kong (Jagung) — famed for his breathtaking murals found in cities around Malaysia, Taiwan, Australia and China. Kong's unique 3D artwork will be displayed at the main entrance of the premier shopping mall along Jalan Bukit Bintang when the collection launches.
Customers can also experience an AR basketball game via a QR code available in-store. The mobile-accessible game will feature a built-in leaderboard, in which the top scorers every weekend will stand a chance to win an exclusive BOSS x Russell Athletic mini basketball and RM200 BOSS voucher.
Shop the BOSS X Russell Athletics pop-up collection in the BOSS Pavilion Kuala Lumpur store from 22 April, 2021.
Photos: BOSS