Now better fueled by digital marketing, Boozeat is looking out for all players in the game with free delivery and analysis-based action plans.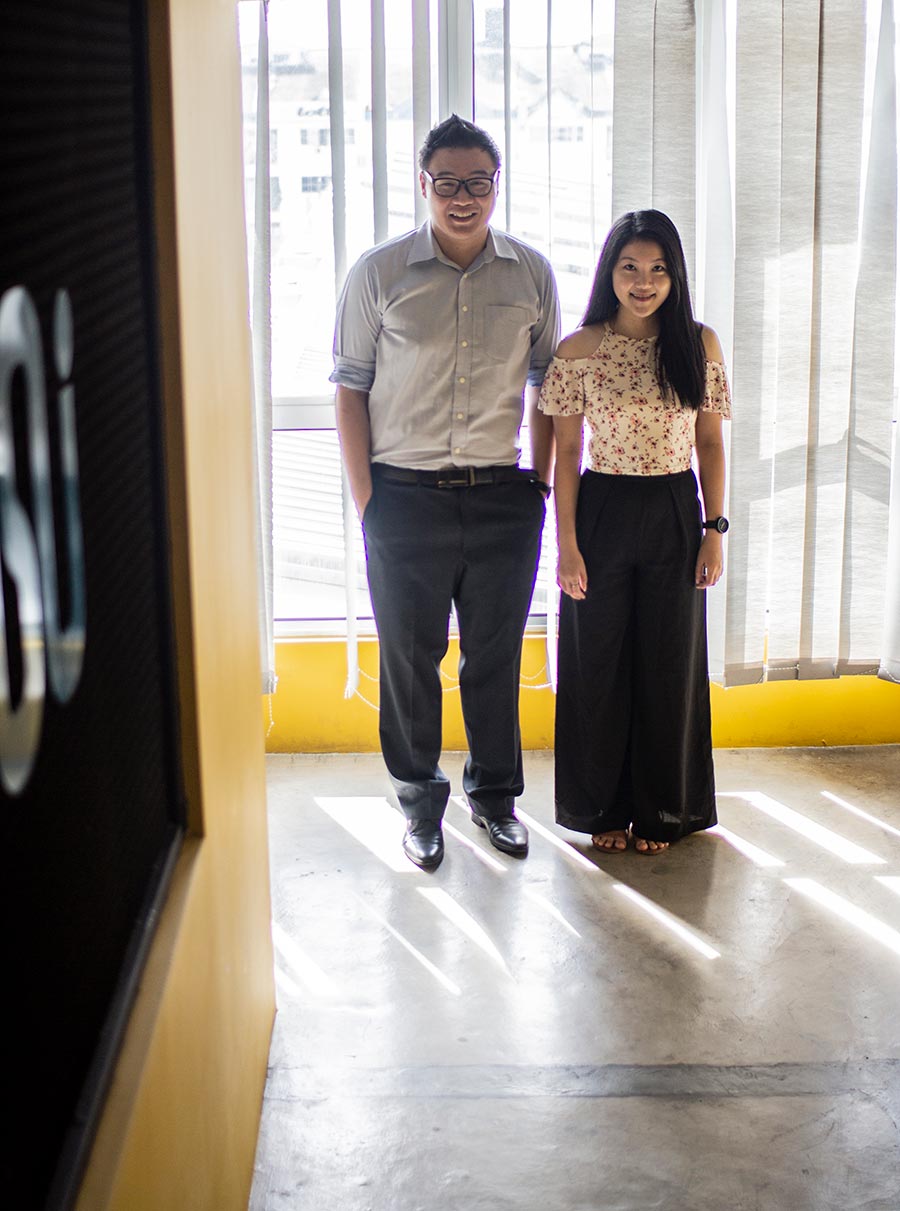 After the 2018 elections, liquor delivery service Boozeat noticed an interesting trend. While Malaysians preferred to drink at home for the past three years, they now take to celebrating outside.
"There was a spike of event and on-trade sales (at bars and restaurants)," founder Jessie Chong shares, herself intrigued at the market situation. "People may be more comfortable spending money on-trade to celebrate election victory."
Political, lifestyle, even economic trends informal alcohol consumption behaviour. Having picked up on these, Boozeat is introducing a model that would better serve brand owners and customers, who have come to know and trust it as the country's leading wine and liquor delivery.
Having an in-house tech team allowed Boozeat to finalise this new model in all of three months. Development took less than a month, while the bulk of the time was spent on pilot testing, operation testing, and logistical preparation.
Related: 5 reasons we're putting our trust in Boozeat for our next dinner party
Improving industry
Boozeat started out four years ago with a business-to-business delivery service. In 2016, it introduced a new e-commerce model that saw the focus shift to final consumers.
Now, the platform will connect alcohol brands directly to their customers.
This means Boozeat will no longer store products in its facility. Instead, when an order is made, it will be received by the brand directly. A driver will then be sent to pick up and deliver the package within a stipulated time.
That clears the path for the company to focus their energy and resources on digital marketing.
"We will work closely with brand owners to optimise conversion, since we've identified our strength to be in digital marketing," says marketing executive Ong Suet Li.
Real-time data, which Boozeat collects from agreeing parties, can be optimised to target audiences. When brand partners understand their consumers habits better, it makes for a better e-shopping experience. How they view, what they view, what they like – these are all good data points that shape user profile, thus better guide brand marketing.
Boozeat will now extend its marketing conversion expertise towards these owners, who will learn to be more "hands-on with their own data," as Suet Li puts it.
Jessie calls this change a natural response to the industry's evolution. "Even after so many years of Zalora, Lazada, and Alibaba, alcohol is still being branded quite traditionally. Alcohol brands don't have many avenues for promotion offline, so we want to help them get 100% audience exposure online," she says, explaining that brand owners are now seeing the importance of backing their assumptions with consumer analytics.
"Since we are closer to the consumer, we can provide suggestions they wouldn't usually get. We want to be efficient together – if they do good, we do good too," finance executive Ooi Say Wei adds.
Focus on consumer
The benefits of this system will trickle down to the other end of the supply chain. Not only will brand owners know their market better, but consumers will also be privy to latest stock and promotions from their favourite labels.
Take, for example, a new page on Boozeat's site with the sole purpose of promoting ongoing deals at local bars and restaurants. Online customers can be converted into offline traffic, and F&B owners too can now attract the crowd they want from Boozeat's 63,000-strong database.
On top of that, the team is also working on a collaboration with Zcoin, which will see the platform accepting cryptocurrency in the near future. Both companies will also be working together on regional events.
According to the official statement, Zcoin is the first cryptocurrency to implement the Zerocoin Protocol for financial privacy and anonymity. This ensures all data and transactions are handled in a consensual, respectful manner, in line with Boozeat's current operating procedure.
In the words of Zcoin COO Reuben Yap, "Privacy and trust are the fundamentals of cryptocurrency and our partnership allows a much larger audience use the benefits of crypto."
Goodbye, delivery fees
Boozeat is currently in partnership with over 400 wines, spirits, and beer brands. Single malt whiskies have been particularly popular, hinting at a strong spirits portfolio. Edrington, which carries labels such as Macallan and Highland Park, is the latest addition.
Another significant change – call it the icing on the cake – will delight regulars and entice new customers.
Consumer trends indicate that though they are willing to pay for the value of the product, logistics fees are forked out with grumbles and a heavy heart.
Recognising this, Boozeat is announcing free delivery on all wines and spirits (beer and soft drinks carry a minimal fee). Consumers can order at one day in advance, whether it's for a small house session (minimum four-pack) or big night of celebration.
Browse the official webstore and let Boozeat bring the party to you.
Images: Gan Yew Chin
Recommended: 4 telltale signs your booze is counterfeit