When it comes to red carpet, male stars often adhere to the basics, donning a suit or tuxedo. Occasionally, they'll throw in a surprise, just like when Timothée Chalamet sported a cropped sparkly jacket with nothing underneath at last year's Oscars. 
However, this year's  SAG Awards showcased something entirely different. Although the ladies choose eye-catching ensembles with quirky colours and daring silhouettes, men, on the other hand, opt for rich fabrics. 
From Paul Mescal's sheer jacket to Eddie Redmayne's stunning white Saint Laurent blouse, these are our selections for the best-dressed men at the #SAGAwards 2023. 
Austin Butler
Austin Butler arrived at the red carpet in a Gucci maroon tuxedo.
Paul Mescal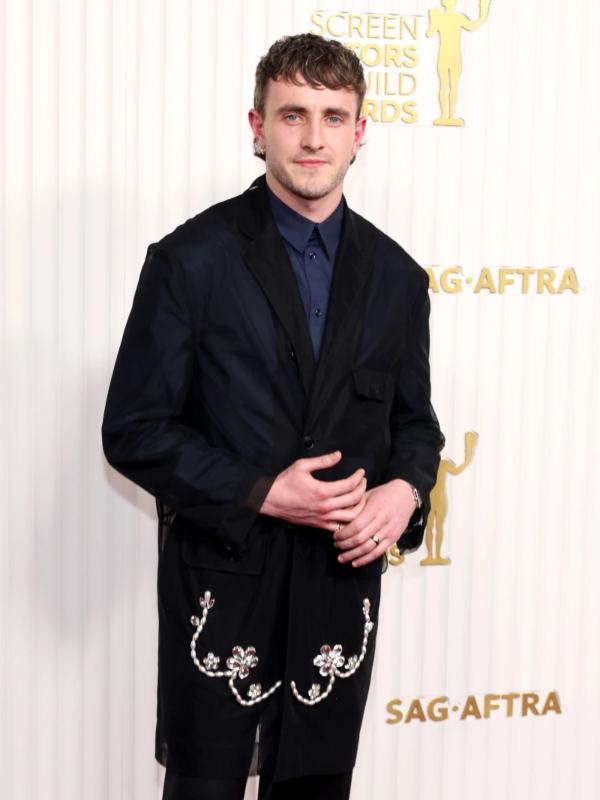 Paul Mescal wore a transparent overcoat with studded trims.
James Marsden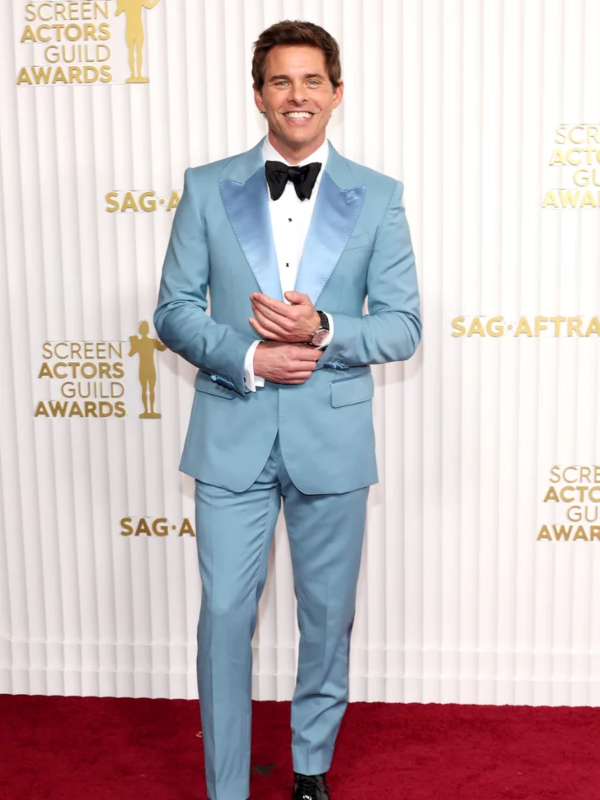 While donning a baby blue tuxedo, James Marsden threw a classical take with a black tie. 
Ke Huy Quan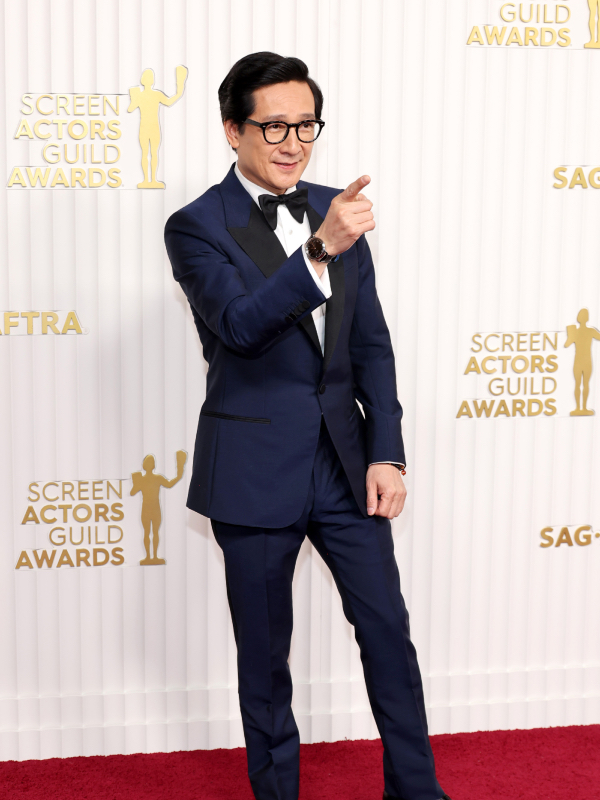 Ke Huy Quan, nominated for his performance in "Everything, Everywhere, All at Once," complemented his blue tuxedo with a De Beers statement broach.
Harry Shum Jr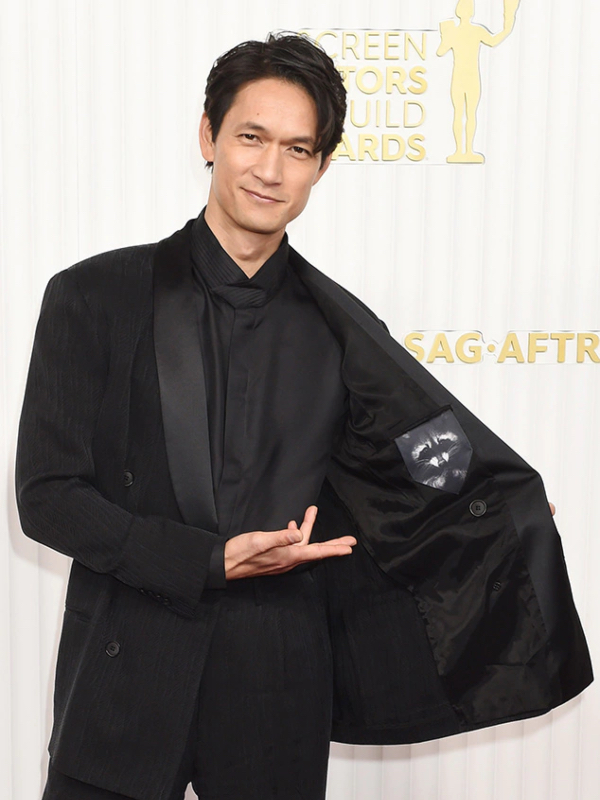 Harry Shum Jr. looked dapper in all black. But the actor graciously gave a nod to his Racacoonie co-star! While posing on the red carpet, Harry unbuttoned his black tuxedo jacket to reveal a picture of the hairy critter embroidered on the pocket lining.
Eddie Redmayne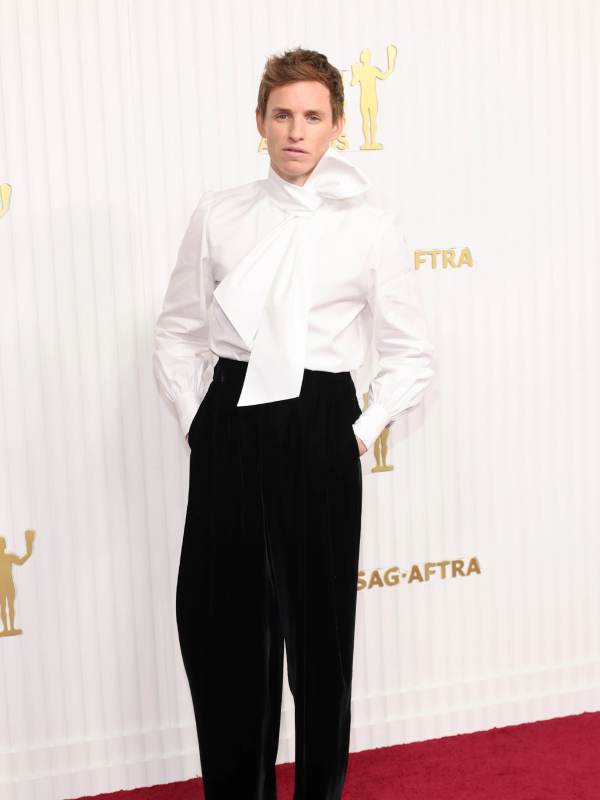 Eddie Redmayne chose a dramatic Saint Laurent white blouse and wide-leg velvet slacks.
John Krasinski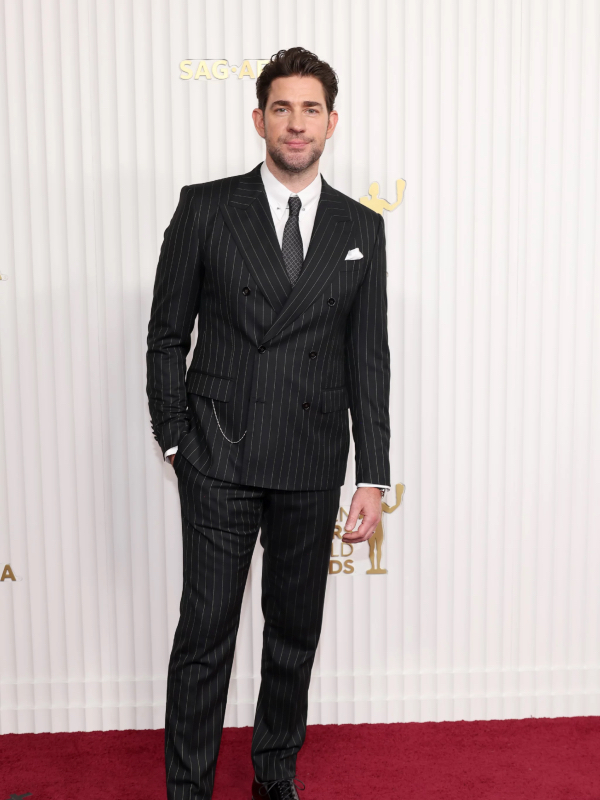 Gomez Addams vibe! John Krasinski looked sharp in a pinstripe suit.