We've put together a list of brands and product lines featuring customised skincare so you can build a routine according to your personal skin type and concerns.
Skincare is a very personal subject. Even for individuals with the same skin type, what works for one may not work for another. Factor in the external and internal influences on the skin such as climate, pollution, stress, diet and hormonal changes and it begins to make sense why there's a perpetual stream of brands and products being released every month to address the many varying skin-specific concerns.
Rather than playing the guinea pig and trying different products until you find the right one for you, however, why not find products tailor-made for your own skin?
We've put together a list of brands and product lines featuring customised skincare so you can build a routine according to your personal skin type and concerns.
Skin Inc My Daily Dose Serum
Made-to-measure skincare has always been at the core of Skin Inc, with its My Daily Dose® Serum Cocktail being a cult-favourite best-seller. Based on an algorithm that relies on a database of over 1 million skin profiles, each custom bottle of serum is blended with a patented Japanese Seaweed Encapsulation Technology that protects the active ingredients from exposure to light and oxidation. This allows for effective delivery of the pure ingredients into the skin, with an added humectant-rich glycerin base to ensure lasting hydration.
To customise your Skin Inc cocktail, take a simple 3-minute quiz on the brand's website to identify the three serums best suited for your skin. For more information, click here.
B&B Labs CustoMask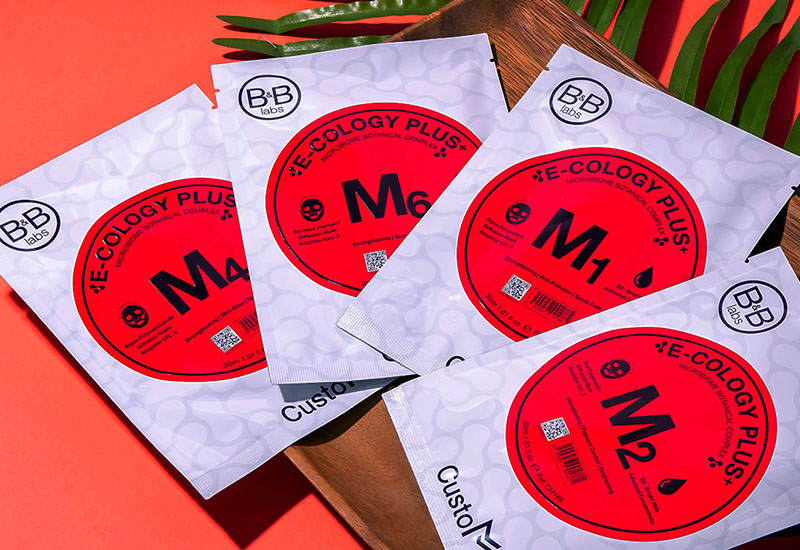 Recognising that 'all skin were not created equal', KL-based beauty label B&B Labs developed the world's first customised microbiome sheet masks. Formulated with the brand's proprietary microbiome botanical complex, E-COLOGY PLUS+, the CustoMask features a blend of prebiotic ingredients that help maintain a healthy ecosystem for the microorganisms living within the skin. It contains biolin, hyaluronic acid, aloe vera and exotic Asian cosmeceutical ingredients –extracts from the 'King' and 'Queen' of fruits, durian (yes, you read right) and mangosteen – to hydrate, repair, rejuvenate and deliver targeted results.
Plus, the mask is made from 100% biodegradable plant fibres and are sized up to fit larger face shapes and sizes. Simply answer a few questions on the brand's website to get your CustoMask Skin Assessment Test result and find out which mask best fits your skin. Discover your CustoMask here.
Clinique iD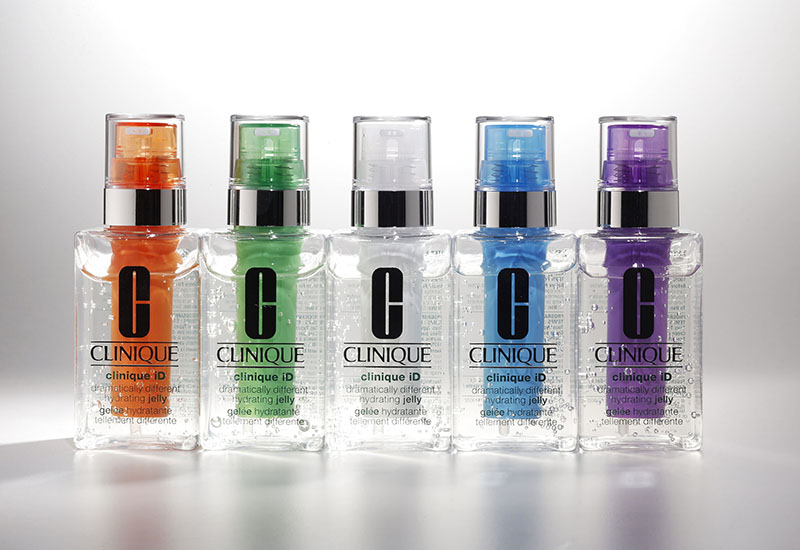 Clinique entered the personalised skincare game in 2018 with the launch of Clinique iD, a custom-blend serum-moisturiser hybrid. Its patent-pending Custom-Blend is optimised to deliver concentrated actives via a cartridge design that offers a precise dose with every pump
Chemistry Technology™. Each blend consists of a hydrating base available in varying textures and an Active Cartridge Concentrate™ featuring different potent ingredients, resulting in 20 unique combinations.
To customise your own Clinique iD, select a base of your ideal hydration level and texture for your skin and a cartridge targeted at your skin concern. Discover your own Clinique iD here.
Kiehl's Apothecary Preparations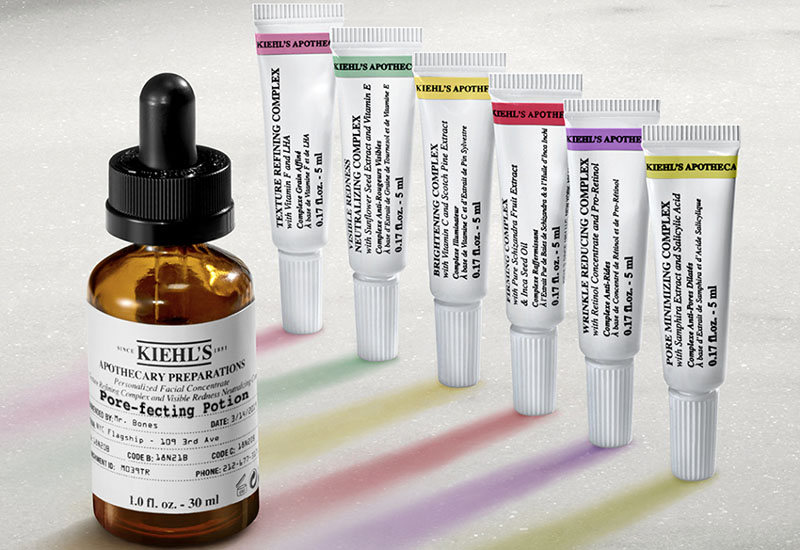 Aside from their potent serums and best-selling moisturiser, Kiehl's has a personalised line for those looking for a more precise, personal treatment. Each Apothecary Preparations facial concentrate is comprised of three distinctive parts: the base – Kiehl's Skin Strengthening Concentrate – and two (out of five) unique Targeted Complexes. These complexes are specially formulated for common concerns including redness, texture, clarity, enlarged pores and wrinkles.
To select the right combination, customers are advised to visit the nearest Kiehl's store where an expert will assist you. For more information, visit the official website here.