In any form of art, where does reality end and dreams begin?
That is a question celebrated Malaysian designer Dato' Sri Bernard Chandran will be trying to answer with his fourth fashion exhibition that will present a retrospective celebration of his greatest pieces from his 34-year career.
Titled 'Dreams & Reality', the exhibition will put on show his greatest designs that have made him Malaysia's most celebrated international designer and earned him the title 'King of Fashion', dressing the world's most illustrious royals and international superstars such as Lady Gaga, Estelle, and Paloma Faith.
The exhibition, open to the public from December 7, 2020 at Fahrenheit88, will feature some 150 spectacular creations displayed over 16 rooms: All White Now, Retro Futurism, Crystal Chic, In A Cinch, Silk Route, Cheongsamku, Petang Raya, Print A Porter, Popstars, Figure, Passage, The Studio, Totally Bernard, W.I.P, and Nostalgia, before culminating in a preview of his latest Spring/Summer '21 collection. The Studio, a replica of Bernard's atelier will host workshops, fashion conversations as well as a Masterclass with Bernard himself. Additionally, there will also be a bar and pop-up store for visitors to take home a piece of his couture, from face masks to tropical-cool silk shirts made from his personal collection of exotic scarves and fabrics.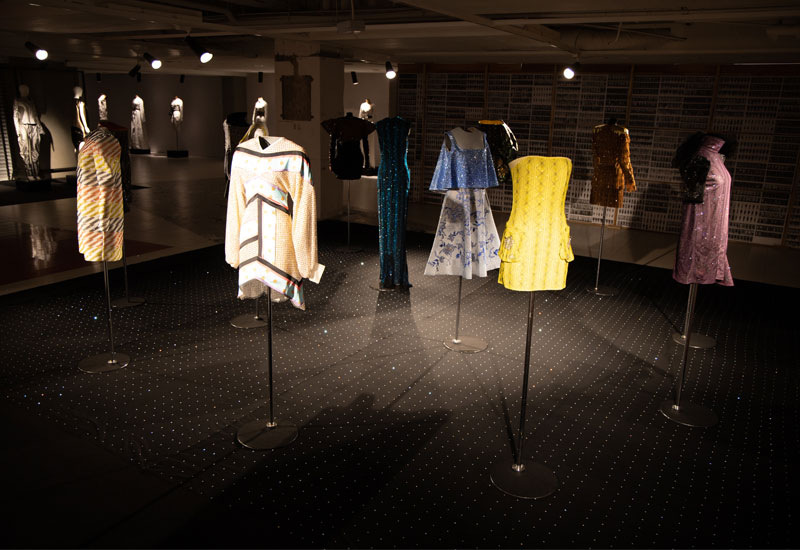 "Throughout humanity, there have always been big moments of despair and downtime but what's important is that we don't stop creating during these moments," says Dato' Sri Bernard. "When I was a student in Paris in 1992, couturiers were making beautiful pieces for their clientele despite the Gulf War, and this is what is needed now more so than ever to remind us that life still goes on." He adds, "This is my Covid-19 project, a reminder that there is still beauty in the world, a bit of sparkle in times of darkness—the dream in reality."
In this exhibit, Bernard's Asian heritage, savoir-faire in his craftsmanship from tailoring to corsetry is on full display further highlighting his efforts in conserving Malaysia's heritage and talents; whether shaking up the world of traditional ​Baju Kurung​ through a radical Petang Raya collection in 2006 which would eventually pave the way to a 'Raya Season' in Malaysia's fashion calendar, or purchasing Figure, a 40-year old tailoring institution in Bukit Bintang. With the latter, his vision is to preserve the craftsmanship and years of experience, evolving it to 2020 and beyond by marrying womenswear with menswear through his eye for couture.
"Having done this for 34 years, I have always believed that knowledge needs to be shared so that it inspires or creates a dynamic community that pushes each other creatively," says Bernard. "I'm still learning, and learning new techniques every day, but it is time for me to open my own fashion school. I truly believe the more you teach, the better you will be at your craft. This is my next chapter … my new dream."
'Bernard Chandran: Dreams & Reality' will run from December 7 to January 15, 2021 at Level 2, Fahrenheit88, Kuala Lumpur from 11AM to 6PM daily. Admission is free.
Log on to Bernard Chandran's official website here to learn more.