There are adventures that take us on a once-in-a-lifetime journey. A wandering that leads to finding our purpose. Imagine cruising along the French Riviera, exploring different cultures, different worlds along the way. On a journey, life becomes vivid, happenings take place in its rawest form. We feel a sense of unpredictability becoming a constant – leading to unexpecting spectacular moments. We are never more alive than we are then. Drawing from this notion, Berluti unveils their take on a vintage Land Rover that truly is one of a kind.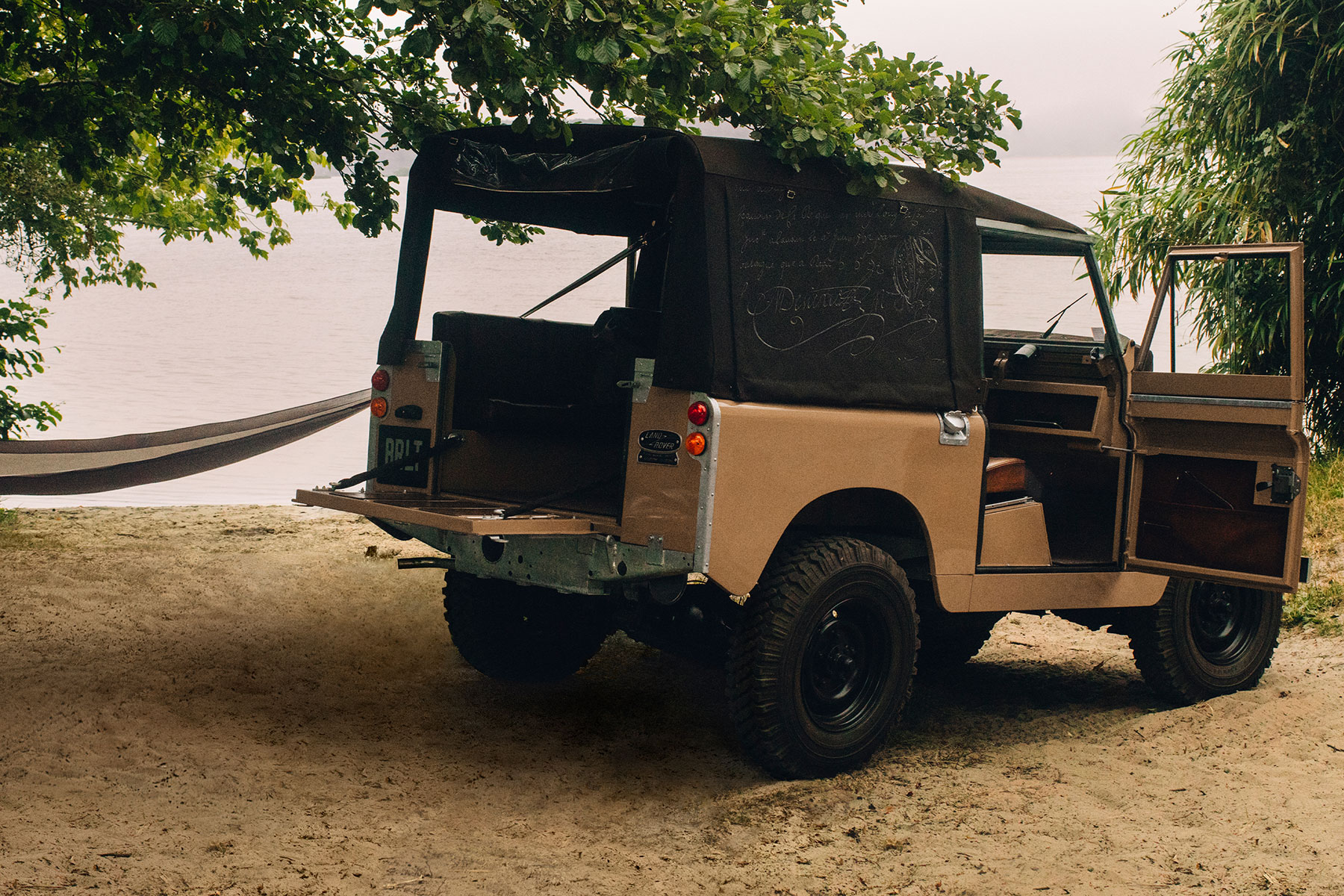 An iconic 1963 model, Berluti's Land Rover is one of the first four by four vehicles to expand its reach from professional use to leisure travel. This customised Land Rover expresses the Maison's passion for exceptional moments, shared experiences and of adventures outside the beaten path.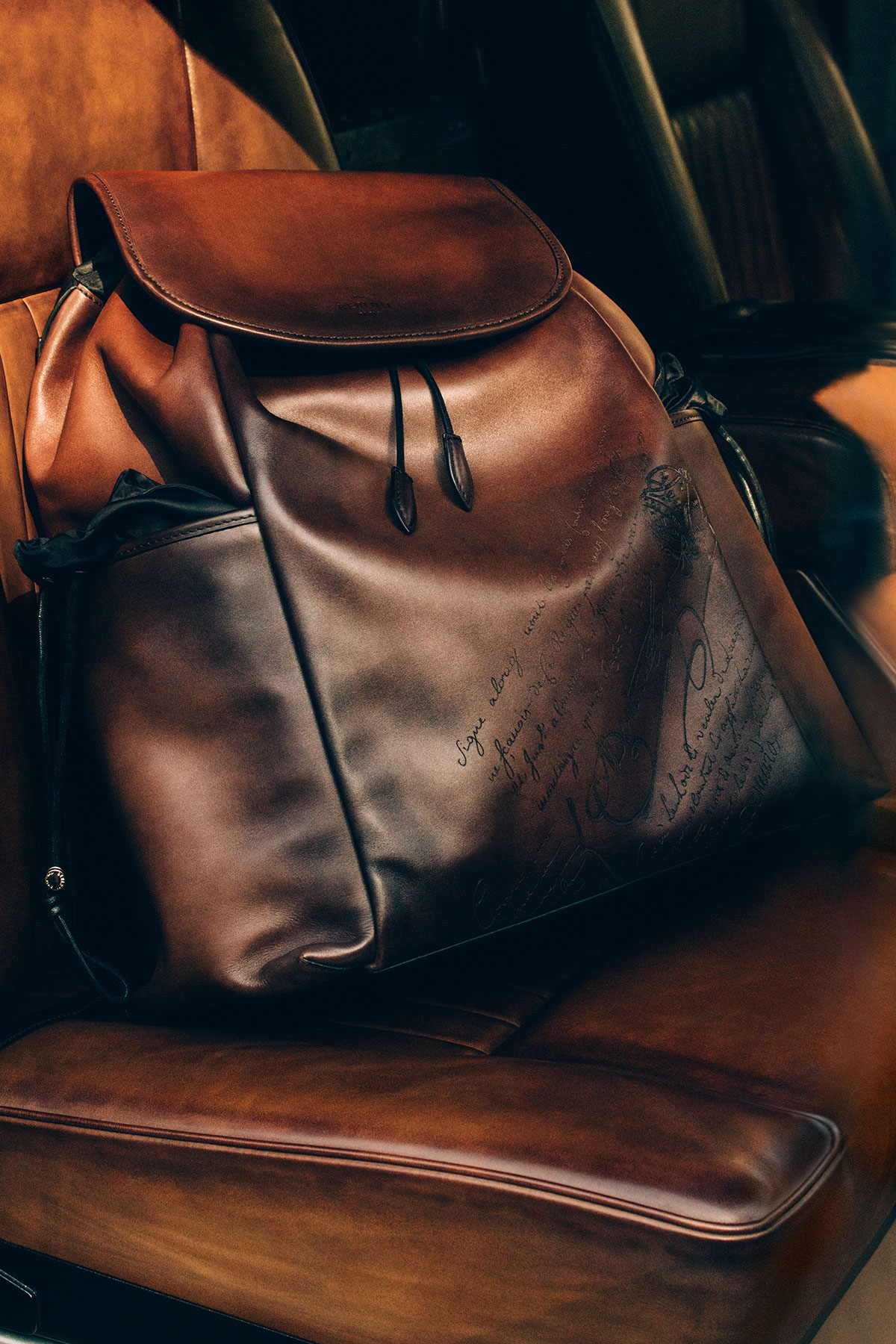 Repainted in its original sand colour, Berluti gives this Land Rover an exquisite touch with a convertible canvas hood printed with an overblown Scritto motif. It also features seven renewed seats covered in Venezia leather with a timeless Cacao Intenso patina. In addition, the dashboard with its analog chrome mileage counter is highlighted whilst the storage space now includes hidden pockets and cases inspired by the interior compartments in iconic Berluti bags.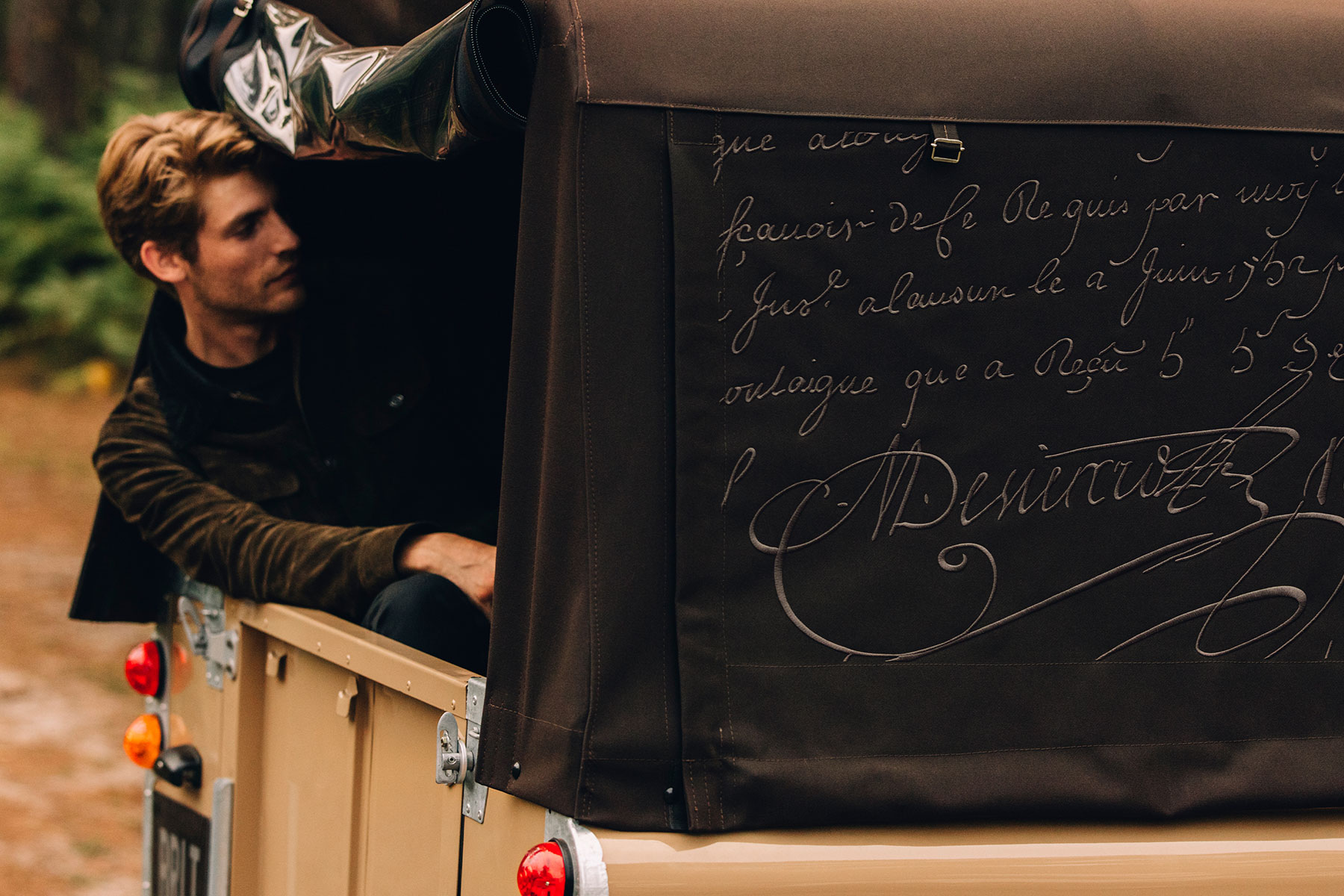 With its timeless ultra-light aluminium bodywork and its 2.3, 77-horsepower, four-cylinder petrol engine, the model's original technical simplicity is preserved with merely subtle upgrades such as a power steering and disk brakes being added to allow it to be driven on all roads. Accessories for this Land Rover include travel blankets, a small Nino pouch and a keyring as well as backpacks tailored for hiking expeditions and a two-place hammock – a ride that truly reflects Berluti's flair for savoir-vivre.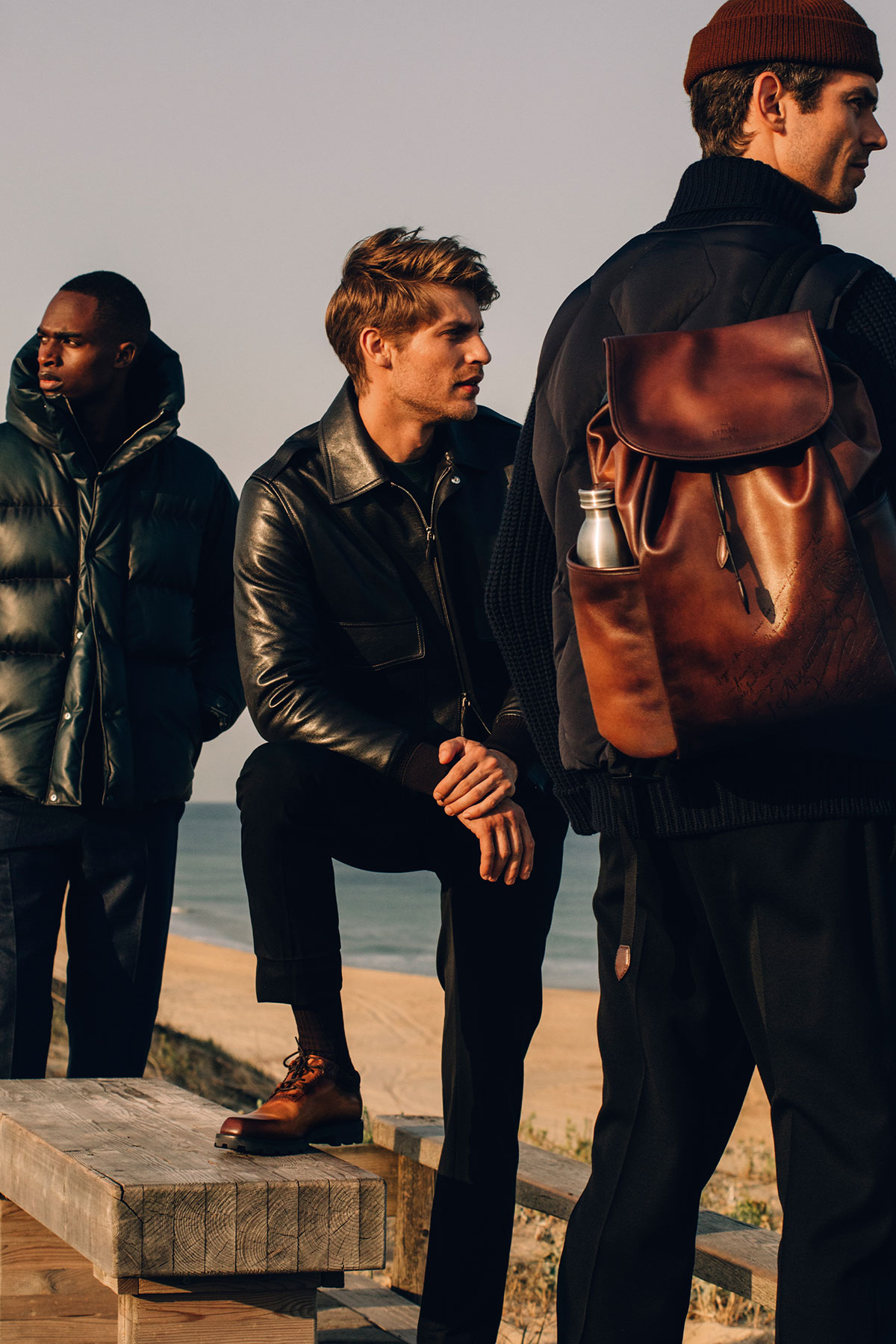 The mood and theme of Berluti's classic yet adventurous Land Rover lives in this season's Winter 2022 collection. A spread that features workwear-inspired silhouettes, technical Venezia leather down jackets and the new outdoors-ready Aspen and Ultima Neo boots.
For more information, click here.