In fact, the masters of extremities holds the record for greatest water resistance to this day.
When it comes to mastering extreme environments, no horologer does it quite like Bell & Ross.
After its debut square watch last year, the French watchmaker now welcomes BR 03-92 Diver Blue and BR 03-92 Diver Bronze. To commemorate this launch, we were swept away to explore the new diving instruments in Langkawi. On sandy beaches, and through an UNESCO-protected mangrove forest, we got to experience Bell & Ross diving watches in their natural element.
All tools must faultlessly aid and secure the journey because diving is a high-pressure, risky activity. Known for its rugged aesthetic and iconic square dial, the priority of the BR 03-92 collection is – rightfully – security. Each watch abides to the ISO 6425 standard, which ensures its water resistance, durability, and legibility.
You may be surprised to learn that Bell & Ross has been working on its underwater game for more than 20 years now. Here's a look back at its diving collections, leading to this year's releases.
1997: Bell & Ross Hydromax
Fun fact: Bell & Ross' first diving watch holds the world record for water resistance to this day. It goes as deep as 11,100 m, translating to 1,110 bars of pressure.
Another mark of innovation is found in its rubber-backed case. Why rubber? Well, the case is filled with a transparent oil which expands and compresses in accordance to pressure, and the adjustable back easily accommodates. Having an oil-filled case also minimises reflections underwater, which makes the dial easier for divers to read at any angle.
2002: Bell & Ross Diver 300 Classic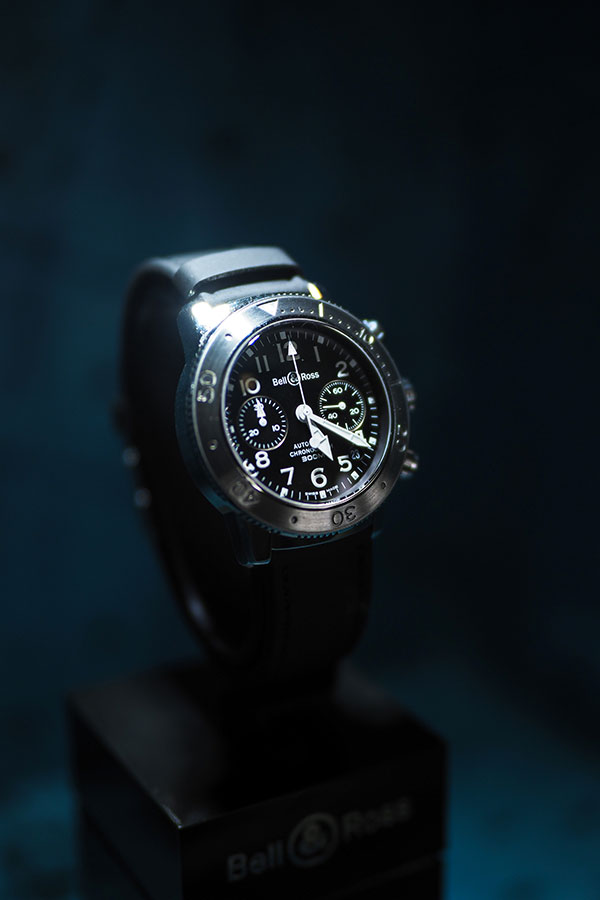 Photoluminiscent hands, notched one-way rotating bezel, and protected crown make the Diver 300 Classic a reliable pick for anyone who spends time in the water. This one comes with Bell & Ross' minimum 300-bar resistance.
2007: BR02-92 Pro Dial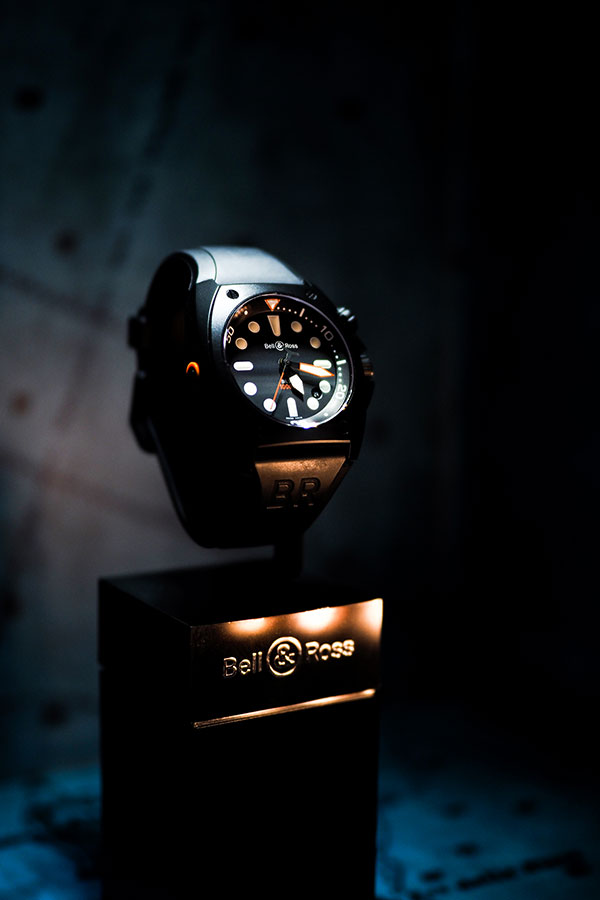 The only other Bell & Ross diving watch that comes close to the Hydromax's water resistance is this version, which goes down to 1,000 m. All black save for the glow-in-the-dark hands and indices, the Pro Dial is all about accuracy and readability.
2017: BR03-92 Diver

That's right, Bell & Ross' first square-cased dive watch was released just last year, drawing from its expertise in aviation. It withstands constant high (or low) temperature, pressure, and acceleration, which makes it perfect for those whose profession brings them to natural extremes.
The BR 03-92's dose of rugged sportiness was just what the diver ordered – it is solid and aggressive yet utilitarian in nature, made to stand out only when necessary.
2018: BR03-92 Diver Blue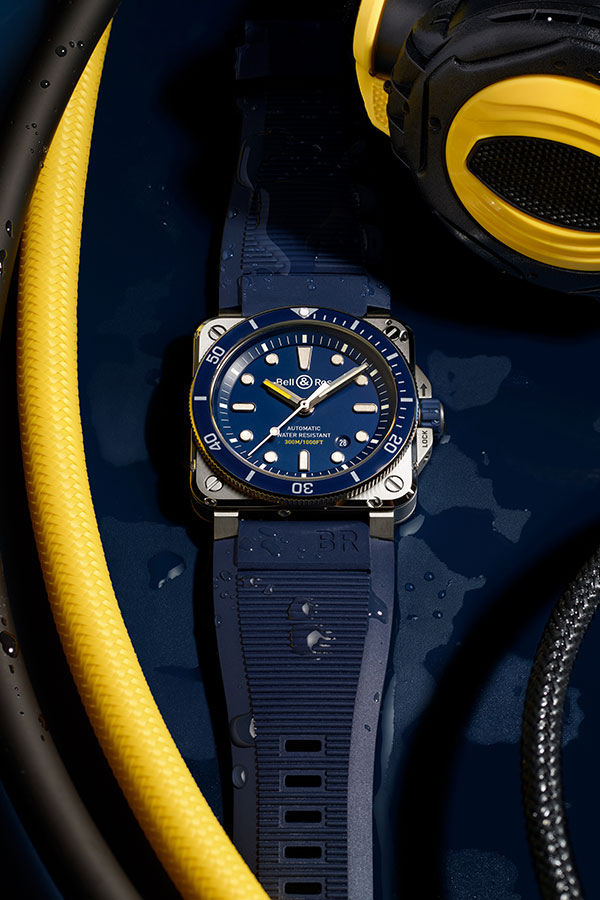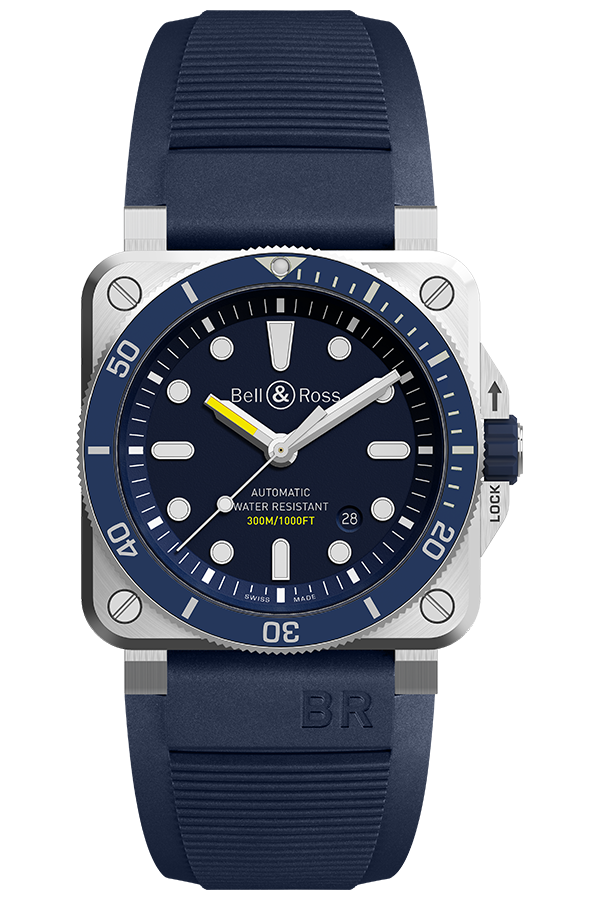 (Swipe left)
With its blue dial, rubber strap,and aluminium bezel insert, the BR03-92 Diver Blue is all about blending in.
The only features that stand out on its dial are White Superluminova indices and one yellow hour hand. This serves to disguise it underwater, so the diver can concentrate on the minute hand.
2018: BR03-92 Diver Bronze 300M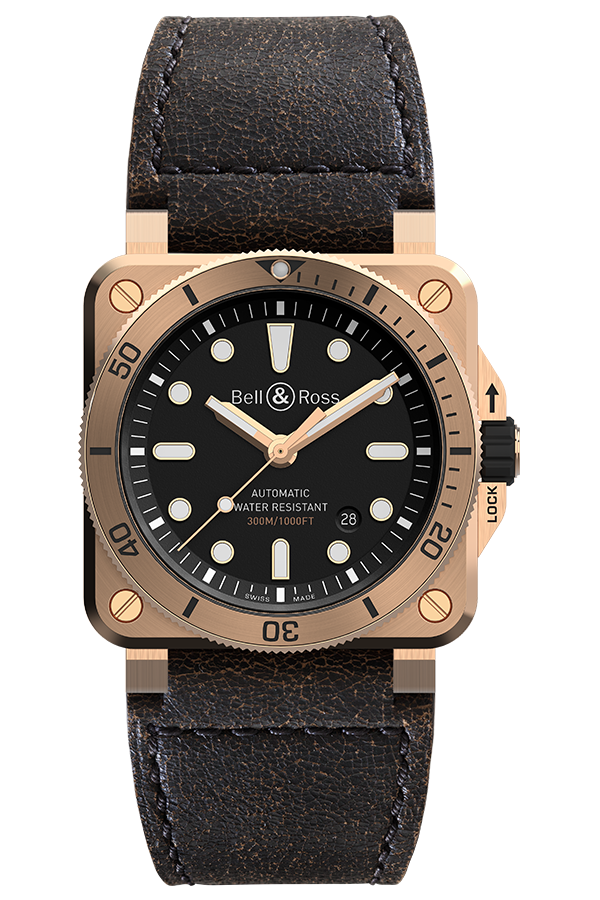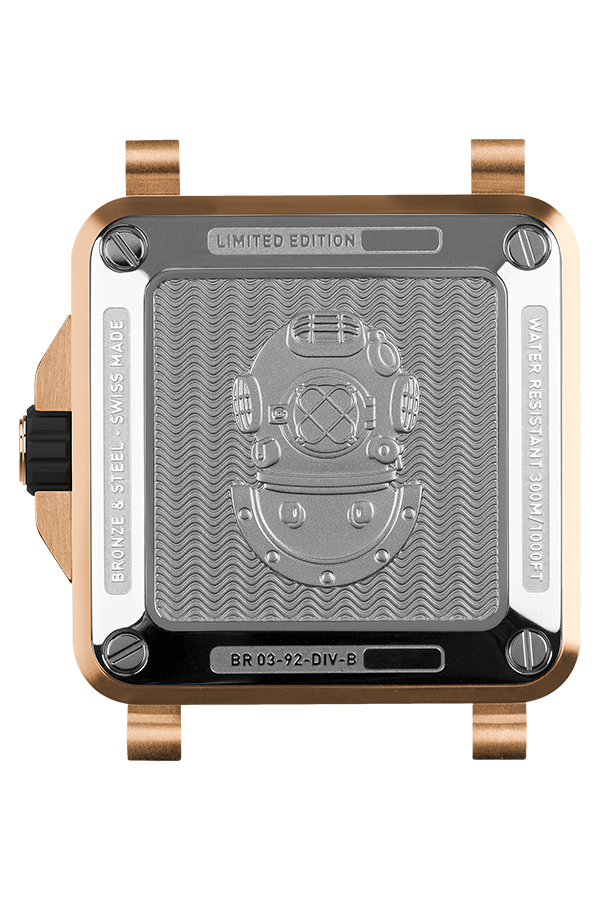 Turn the watch around to see this engraving of a diving helmet, which marks the collection's underwater inspiration.
(Swipe left)
Before the SCUBA apparatus we now know, diving gear heavily featured metal. This model is an ode to one in particular: bronze.
The first diving helmet was made of bronze, seen in this watch's case and bezel. Each of these dials gain a unique patina over the years; a thin film clings onto its metal surface as oxidisation occurs, naturally evolving the rustic sheen.
Only 999 pieces of the BR03-92 Diver Bronze are out there. It comes with a rubber strap, because you wouldn't want to damage that lovely aged leather.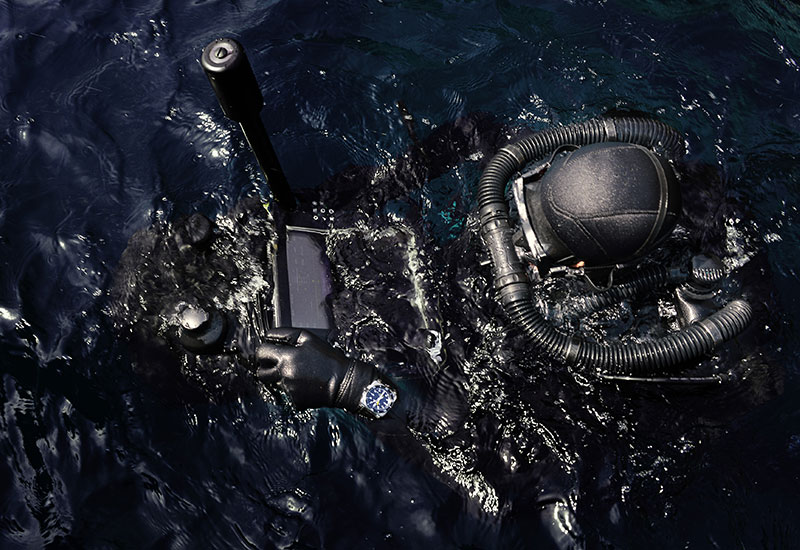 For more on Bell & Ross diving watches, visit the official website.
Photography & videography: Bell & Ross