We break down how these trendy beauty tools actually work to improve your skincare routine, so you can invest in the best one for your skin type/concern.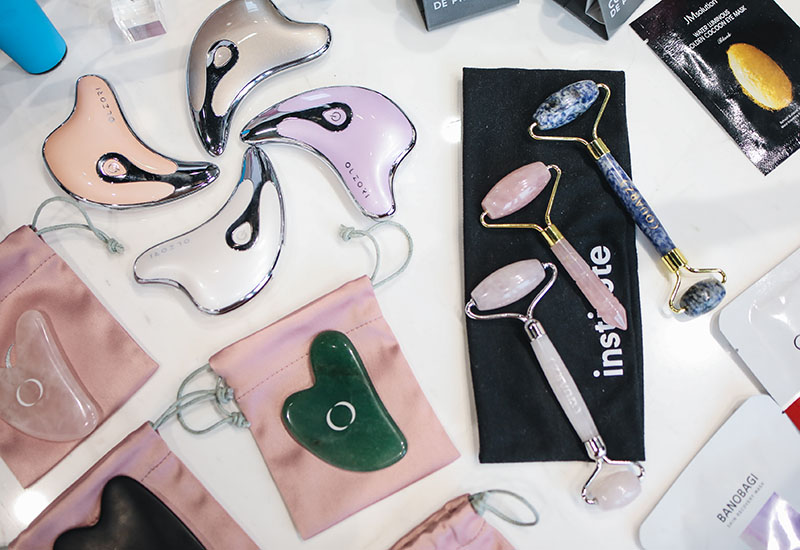 Home facial tools have been all the rage lately, from high-tech LED masks to jade facial rollers. But what do they actually do and how can they help improve your skincare routine? More importantly, are they legit or just another beauty gimmick? We break down how these trendy beauty tools actually work to improve your skincare routine, so you can invest in the best one for your skin type/concern.
Deep cleansing: FOREO Luna Mini 3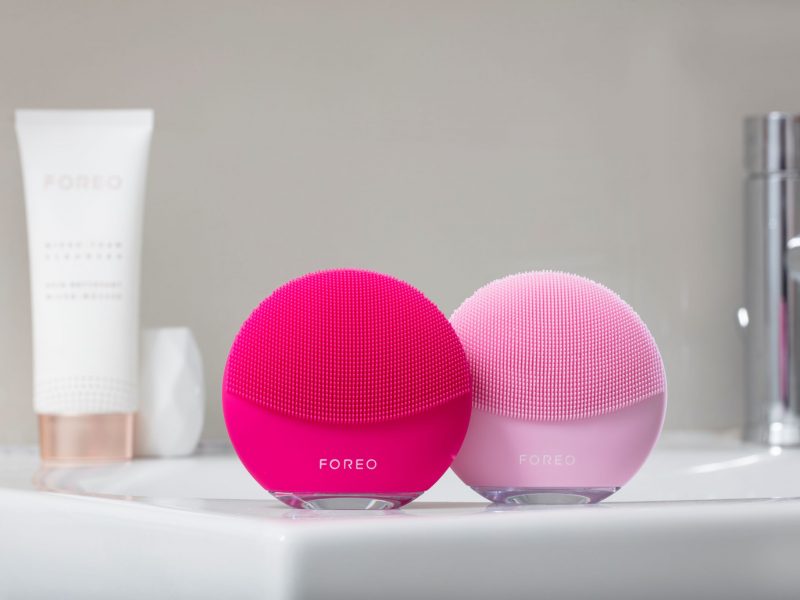 True story: Regular cleansing – even double cleansing – with your hands doesn't always remove 100% of dirt, makeup or bacteria on your face. Cleansing devices such as FOREO's Luna series are designed to thoroughly remove at least 99.5% of impurities through T-sonic pulsations that deliver 8,000 transdermal sonic pulses per minute to push dirt, oil, sweat and makeup out from deep within the skin.
The latest Luna Mini 3 is specifically made with today's fast-paced lifestyle in mind, featuring a 30-second Glow Boost Mode that effectively cleanses the face in just 30 seconds. Users can also customise their cleansing routine via the FOREO App to target more problematic areas of the face. It's made with food-grade silicone touchpoints that are safe and gentle for sensitive skin types, while offering 35 times better hygiene than regular nylon bristle brushes. Plus, this mini version is compact enough to fit in your luggage or gym bag for use on-the-go! W foreo.com
Sculpting: Mount Lai Gua Sha Facial Lifting Tool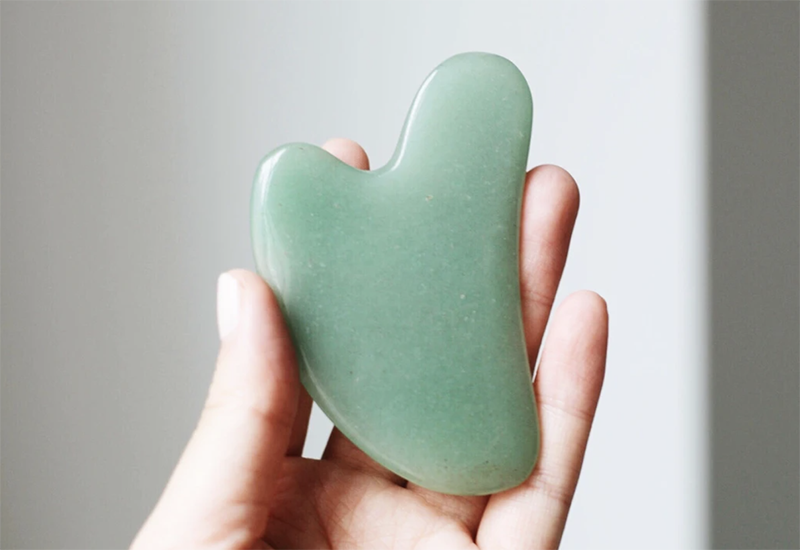 You've probably been seeing these all over Instagram and wondered if they do anything useful. According to the likes of Gwyneth Paltrow, Kendall Jenner and Emilia Clarke, they do wonders. Judging by their firm, lifted skin, it's hard to argue.
Traditionally used in a Chinese massage technique, the gua sha is a tool that helps to lift and sculpt the face using upward and outward stroking motions. This also improves the blood circulation around the face, which can stimulate cell regeneration for a healthy glow. They come in a variety of crystals and shapes, each claiming unique benefits. This particular jade gua sha from Mount Lai allegedly helps to release muscle tension and relax the nervous system, on top of contouring the face. W sephora.my
Depuffing: Sephora Collection Rose Quartz Facial Roller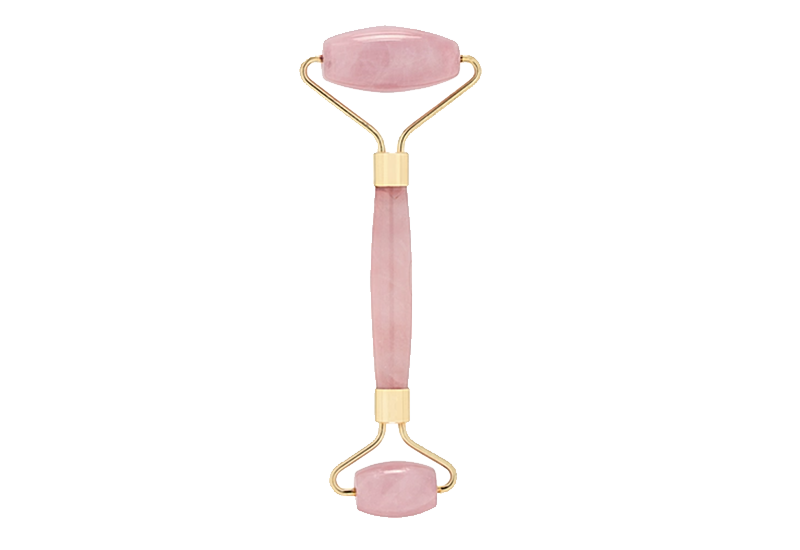 Like the gua sha, facial rollers have been touted by a number of celebrities such as Emily Ratajkowski, Jessica Alba and Shay Mitchell. Though the two products share similarities, the facial roller is targeted at improving lympathic flow and reducing puffiness whereas the gua sha is better for contouring. Facial rollers are also known to soothe swelling or inflammation and improve blood circulation.
A typical roller features dual ends: one long, oval stone for the cheeks and forehead and another small, rounder end for the eye and mouth area. Of the different crystals, rose quartz is traditionally believed to detox the skin and drain negativity. Unlike the gua sha which should be used at room temperature to avoid constricting blood vessels, facial rollers are recommended to be place in the refrigerator before use for enhanced effects. W sephora.my
Masking: B&B Labs CustoMask Amplifier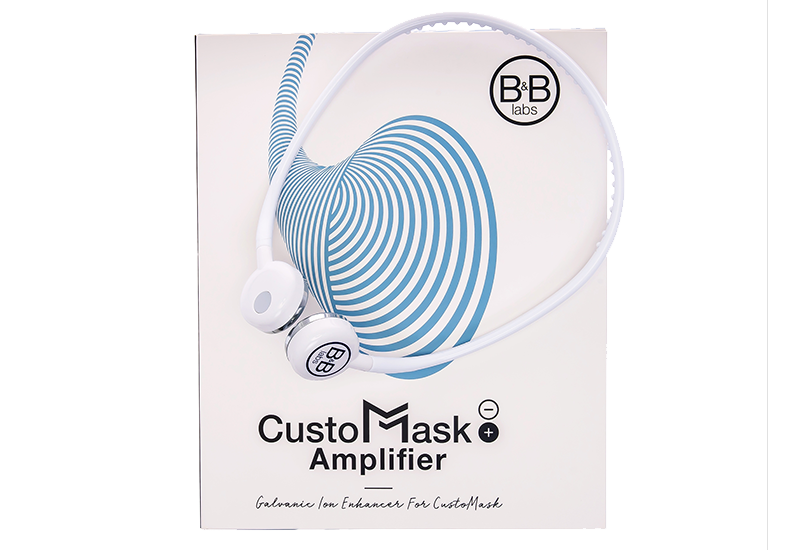 Masking is known to provide a fresh boost to your skin with their high concentrations of potent ingredients. But did you know that your skin may not be absorbing the product fully? This is why some brands have introduced devices that are designed to optimise absorption of their masks to ensure maximum efficacy.
The B&B Labs CustoMask Amplifier is specially made to promote up to ten times deeper absorption of the active ingredients in their signature CustoMask sheets. It achieves this through galvanic currents that push the ingredients deeper into the skin, simultaneously increasing the skin's permeability in just 10 minutes. W bb-labs.com
Aging and acne concerns: Dr Dennis Gross SpectraLite Faceware Pro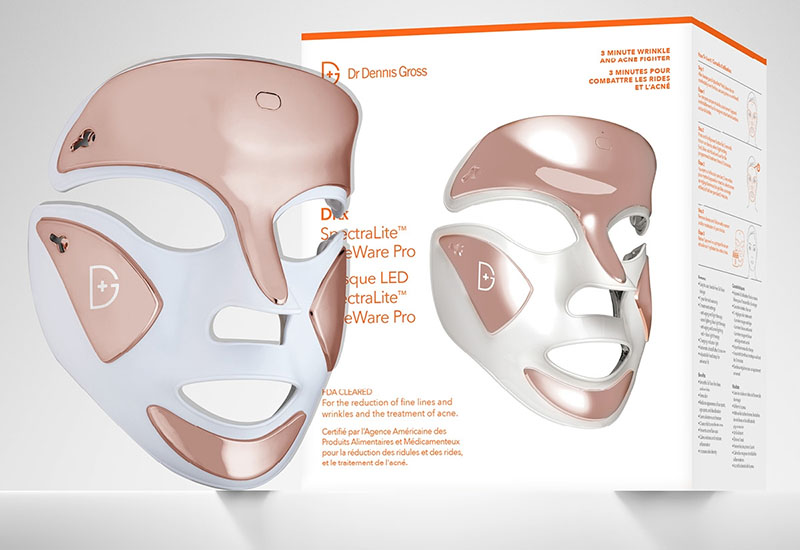 If you've been wondering what's with the hi-tech LED lights on these Iron Man-looking masks, here's what. Red lights are scientifically proven to penetrate deep within skin's dermis to stimulate collagen production; whilst blue lights destroy acne-causing bacteria to soothe redness, inflammation and prevent future breakouts. In simpler terms, red lights boast anti-aging benefits whereas blue lights combat acne.
Previously a technology only used by dermatologists and professionals in aesthetic clinics, Dr Dennis Gross has changed that with the Spectralite Faceware Pro that allows users to try LED light therapy at home. This highly raved about device features a combination of 100 lights that work together to smooth wrinkles, diminish fine lines and reduce acne for a clear, youthful complexion. Users have claimed to experience positive results within just 10 weeks of use. W drdennisgross.com
Photos courtesy of respective brands and Pexels