The list of Asia's 50 Best Bars for 2022, sponsored by Perrier, has finally been revealed. Announced at the seventh annual awards ceremony in Bangkok last night, the list features bars from 16 cities across Asia. Malaysia's Bar Trigona and JungleBird continue to do the nation proud, making it onto the list again this year.
Not only did Bar Trigona win the title of Best Bar in Malaysia at 29th place, it was also given the Siete Misterios Best Cocktail Menu Award which recognises outstanding design, innovation, storytelling and sustainability in a cocktail menu. Bar Trigona's menu stood out for its use of Malaysian produce such as wild turmeric from Pahang, and raw honey and fruits from a Bangi organic farm.
JungleBird continues its steady climb up the list, jumping two spots up from last year to place at No. 35.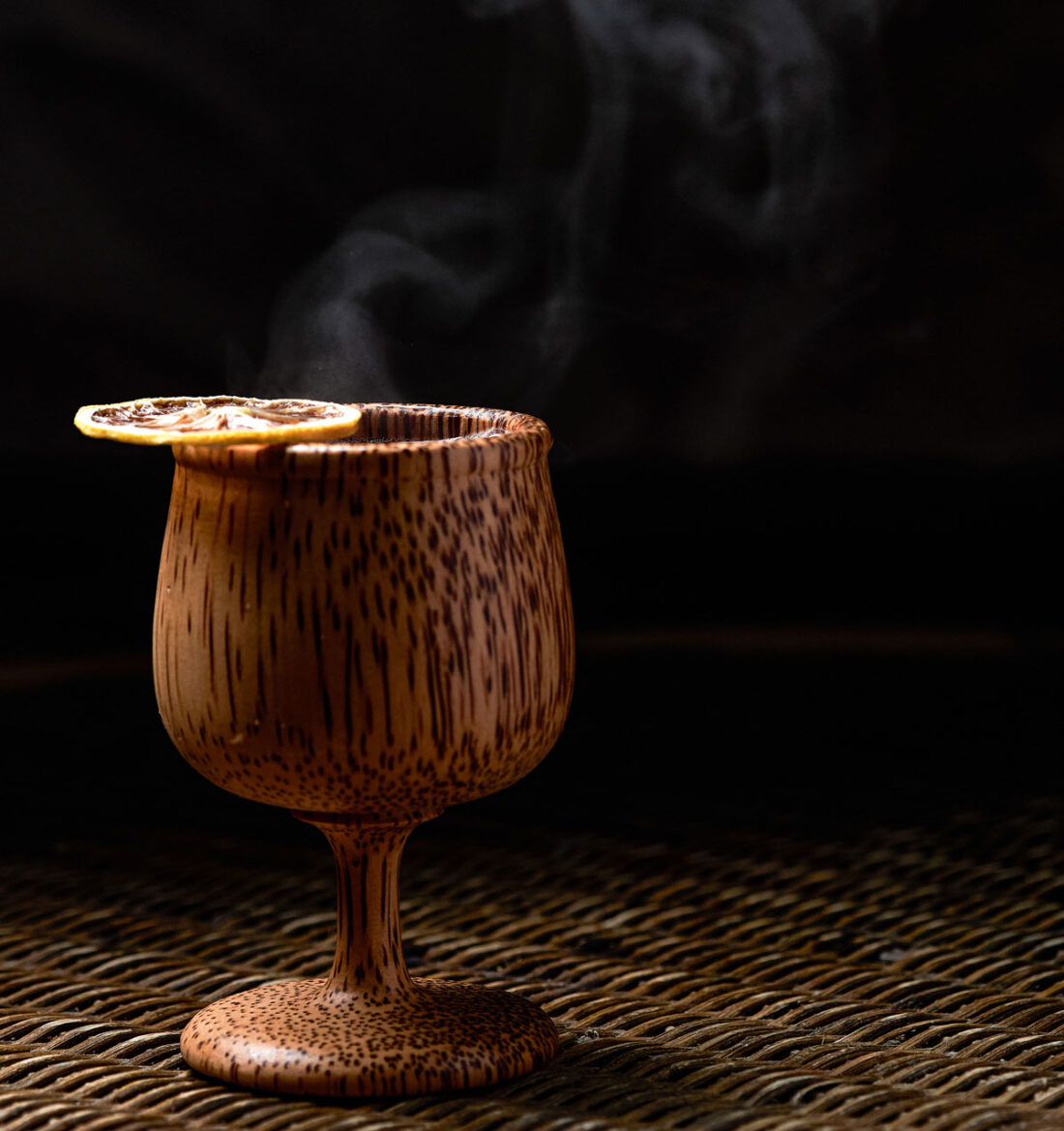 Hong Kong's Coa was crowned the number one bar in Asia for the second year in a row, while Jigger & Pony in Singapore nabbed the first runner-up position. New entrants to the list, Argo in Hong Kong and Tesouro in Goa, impressed by flying to 3rd and 4th place respectively.
"Asia's bars have shown remarkable resilience and growth in spite of the challenges of the past two years, and we continue to be proud to celebrate the talent and creativity on display in bars all across Asia," said Mark Sansom, Content Director for Asia's 50 Best Bars.
Swipe below for a closer look at the top ten bars in Asia right now: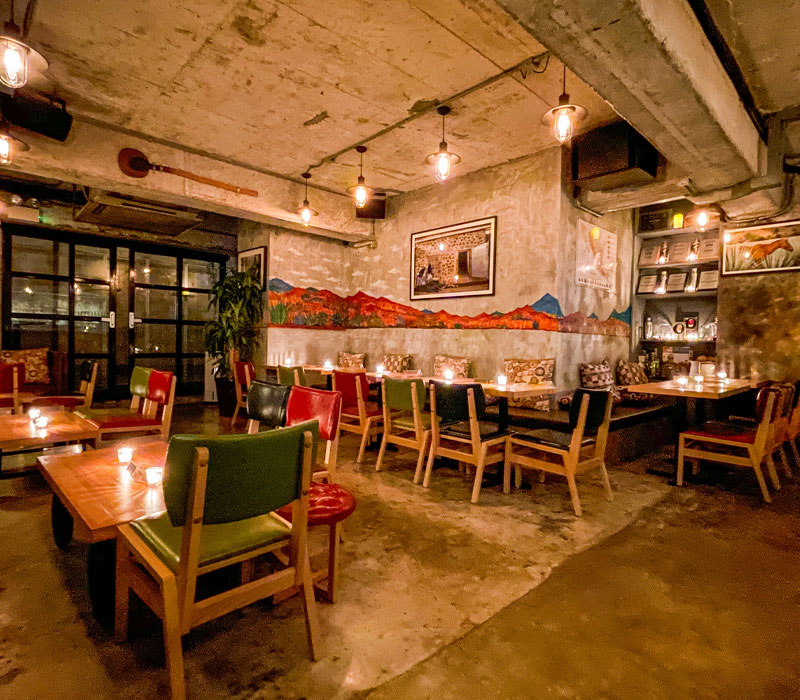 #1 Coa, Hong Kong
#1 Coa, Hong Kong
Since its debut on the list in 2019 that earned it the Highest New Entry Award, Coa has been one of the region's top bars to watch. Its name is a tribute to the sharp instrument used to harvest agave, the plant from which mezcal and tequila are made from. Fittingly, the bar is home to Hong Kong's largest agave collection at 200 bottles. Rare mezcal and agave-based liquors, along with bestselling cocktails like the grapefruit-spiked mezcal and tequila blend, La Paloma de Oaxaca, keep patrons pouring into the candle-lit, industrial venue. Coa becomes only the second bar ever to top the list for the two year straight, joining Singapore's Manhattan, which earned the title in 2017 and 2018.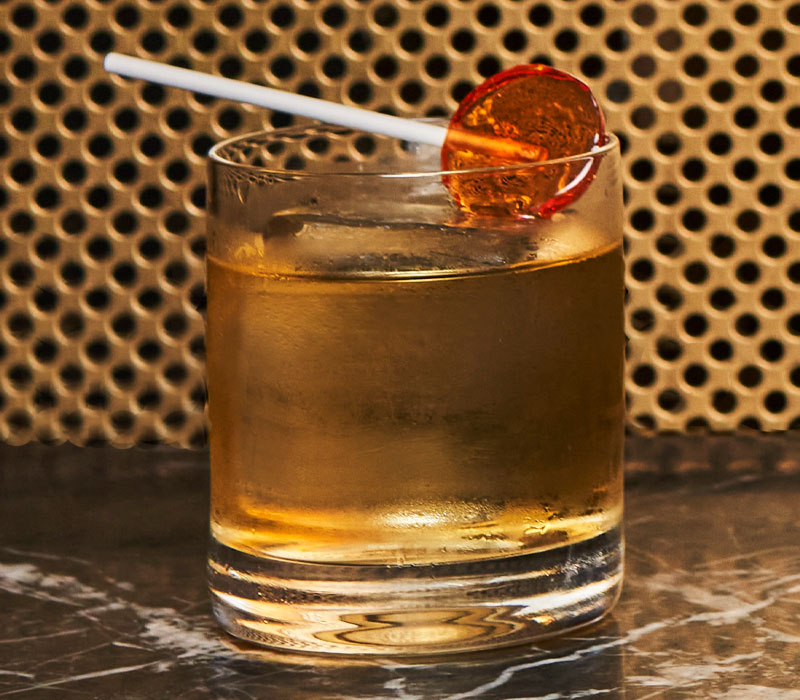 #2 Jigger & Pony, Singapore
#2 Jigger & Pony, Singapore
From its humble beginnings on Amoy Street to its opulent home at the Amara Hotel, Jigger & Pony's rise to become one of top bars in Asia is certainly a homegrown success story worth celebrating. Accompanying its excellent hospitality and buzzy atmosphere is a series of modern classics like the Korean Boilermaker made with hops and passion fruit-infused soju with whisky and bitters. For a zesty twist on a classic, be sure to try the Black Pepper Sazerac or the Yuzu Whiskey Sour. During the pandemic lockdown, the bar innovated with a new bottled cocktail line called Pony, which was such a hit that it was turned into a permanent offering.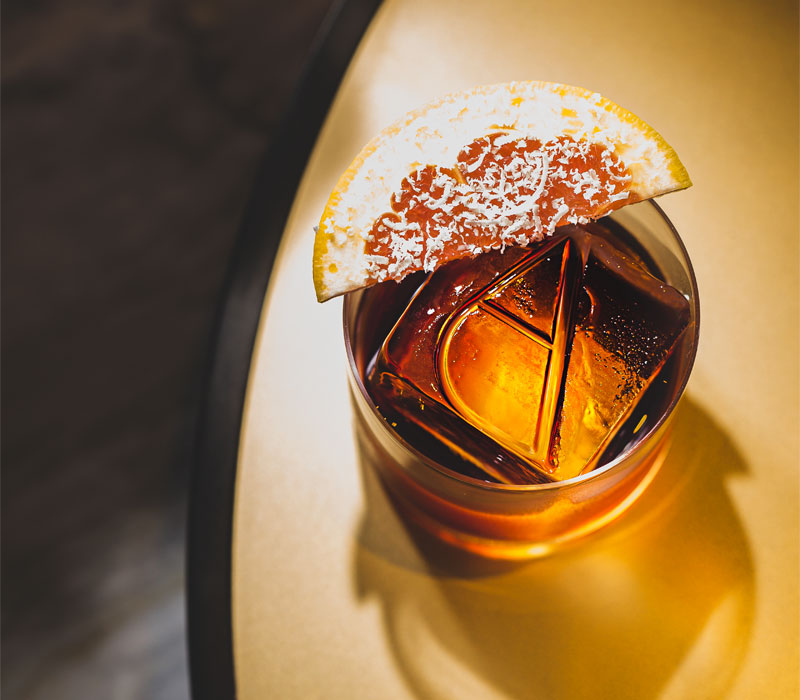 #3 Argo, Hong Kong
#3 Argo, Hong Kong
Named after the Argo ship of Greek mythology, which carried Jason and the Argonauts to the Golden Fleece, this new entrant to the list explores the question: What will the future of drinking look like? Guests are first greeted with a welcome glass of champagne with a gummy bear in it, a playful creation courtesy of Four Seasons beverage ambassador Lorenzo Antinori. On the menu, each drink comes in two forms - one that explores its origin and history, and another that highlights its evolution. Argo's Field Guide boasts a selection of innovative spirits, such as AI-produced gin and molecular-aged whisky, the latter of which forms the base of the Skynet Old Fashioned made with miso caramel, coconut husks, and olive oil.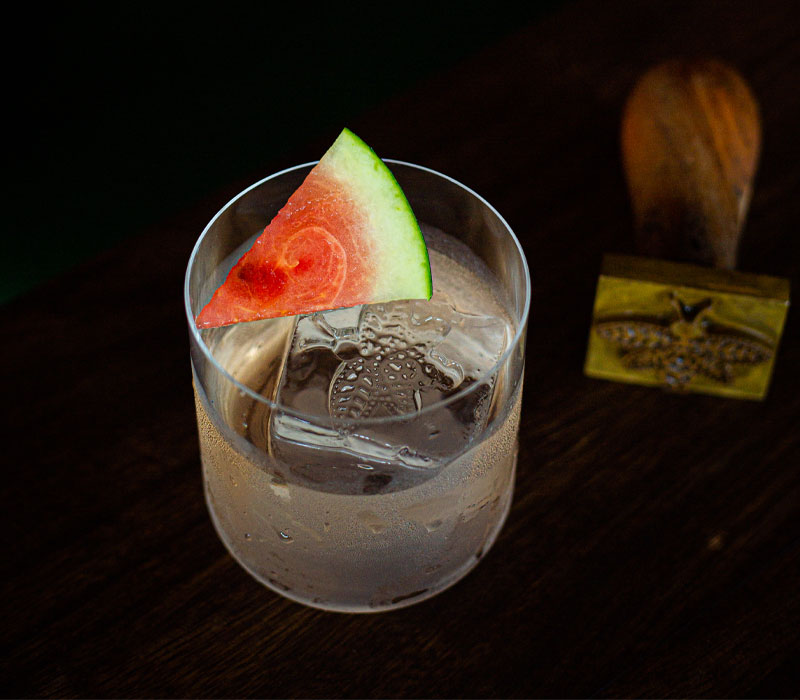 #4 Tesouro, Colvá
#4 Tesouro, Colvá
A testament to Goa's rapid emergence as India's top destination for food and drink, Tesouro is a casual bar that expresses Goan joie de vivre and urban Indian sophistication in equal parts. Since opening in 2020, it's steadily become a favourite for patrons of all kinds, from locals to tourists and from young to old. Inside, the bar is embellished with Goan-Portuguese design elements while a relaxed alfresco area beckons those looking to soak up the Goan evening breeze. A selection of fine rum, craft gins, and agave spirits are stocked in Tesouro's extensive collection, sitting alongside local gems like feni, a Goan-distilled spirit made from cashew or coconut. Don't leave without trying the Midnight Brekkie, a cocktail menu bestseller made with gin, bianco vermouth, peanut butter, watermelon, and strawberry.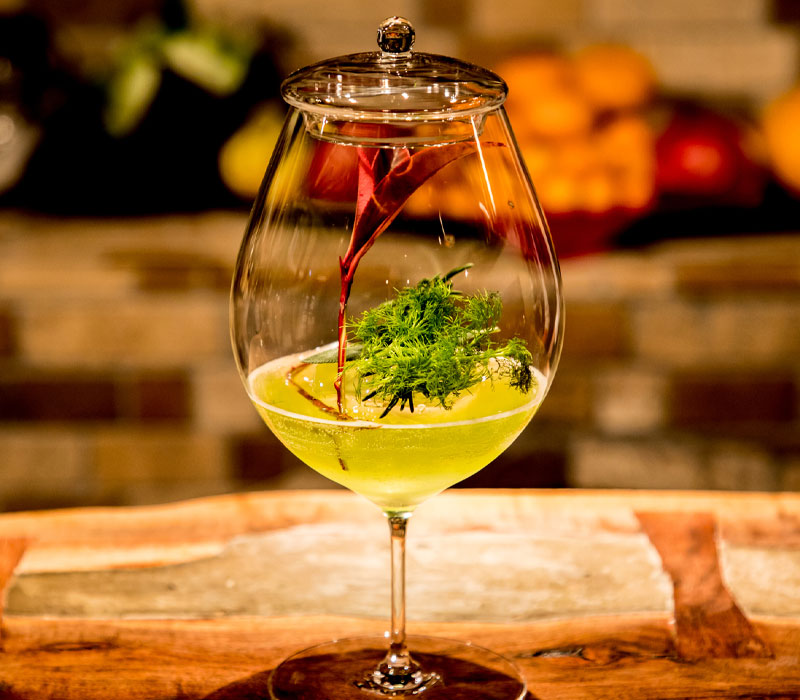 #5 Bar Benfiddich, Tokyo
#5 Bar Benfiddich, Tokyo
Ninety kilometres northwest of his 14-seat Shinjuku bar, Hiroyasu Kayama cultivates mint, hops, wormwood, chamomile, yuzu, anise, hyssop and more in what used to be his parents' dairy farm. The harvested ingredients are brought in to be infused in vodka, muddled into an Old Fashioned, or even roasted at the bar counter and then brewed with liquor. Bar Benfiddich has all the trappings of a typical Japanese bar, yet its atmosphere is somewhat reminiscent of an illicit drinking den, its windowless room furnished with absinthe fountains and shelves lined with jars of mysterious infusions. At given moment, the bartender might be found adding tonic water to a homemade imitation Suze made from gentian foraged in Switzerland, or concocting a brilliant sort-of-a-Sazerac with farm-distilled absinthe, marc, calvados and creme de cacao.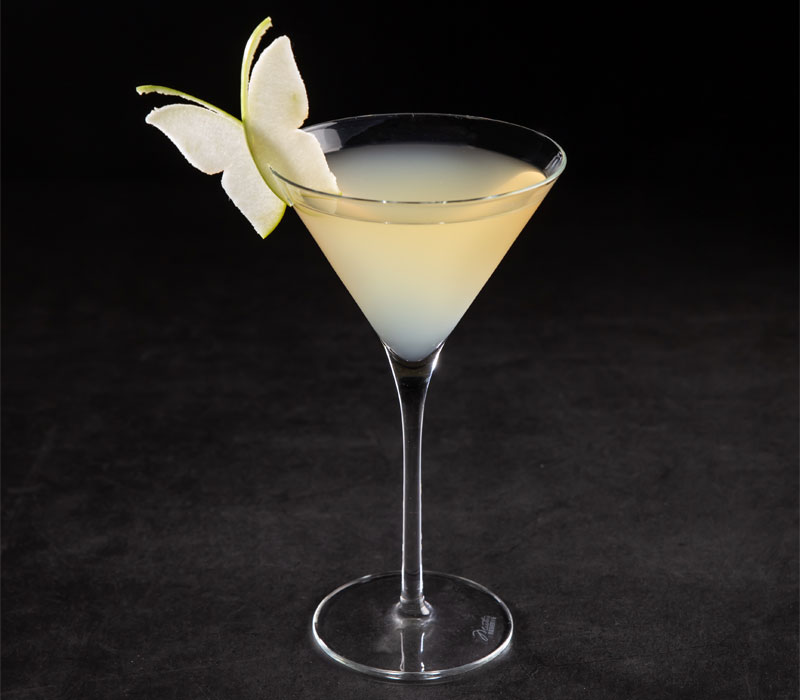 #6 Indulge Experimental Bistro, Taipei
#6 Indulge Experimental Bistro, Taipei
Having held a top-ten position in every Asia's 50 Best Bars list since 2017, Indulge Experimental Bistro has much to be proud of as it marks its 10th anniversary this year. Executed through the prism of modern mixology, Aki Wang's bar pays homage to Taiwan's produce and heritage with imaginative, theatrical cocktails that spotlight the island's rich tea-growing tradition. In its newest menu, guests find an exploration of mankind's interaction with the five elements – metal, wood, water, fire and earth, artfully crafted by head bartender Stanly Yang and his crew.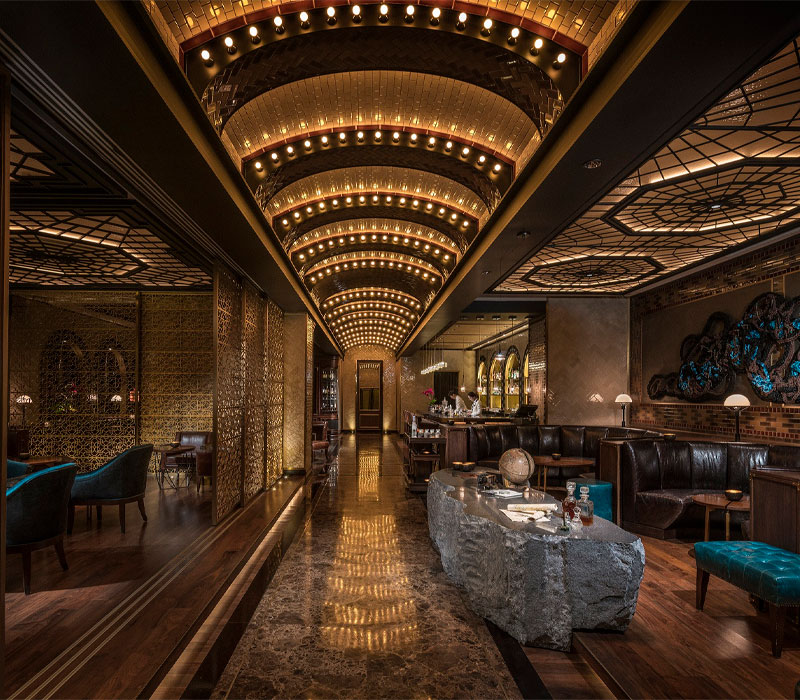 #7 Charles H, Seoul
#7 Charles H, Seoul
Located on the lower level of Seoul's Four Seasons hotel, Charles H is a tribute to early 20th-century writer Charles H Baker Jr, who authored the essential cocktail compendium, The Gentleman's Companion. Within its dark, luxurious New York speakeasy-themed walls, local references are found in the etched brass tabletops and expansive 7m tapestry shaped after braided hairstyles from Korea's Imperial family. Its menu finds inspiration in Baker Jr's globe-trotting experiences, with drinks like Le Comedian that combines rye whisky, dark rum, sherry and cacao, along with more local-inspired serves like the Korea Colada and Far Eastern Gimlet.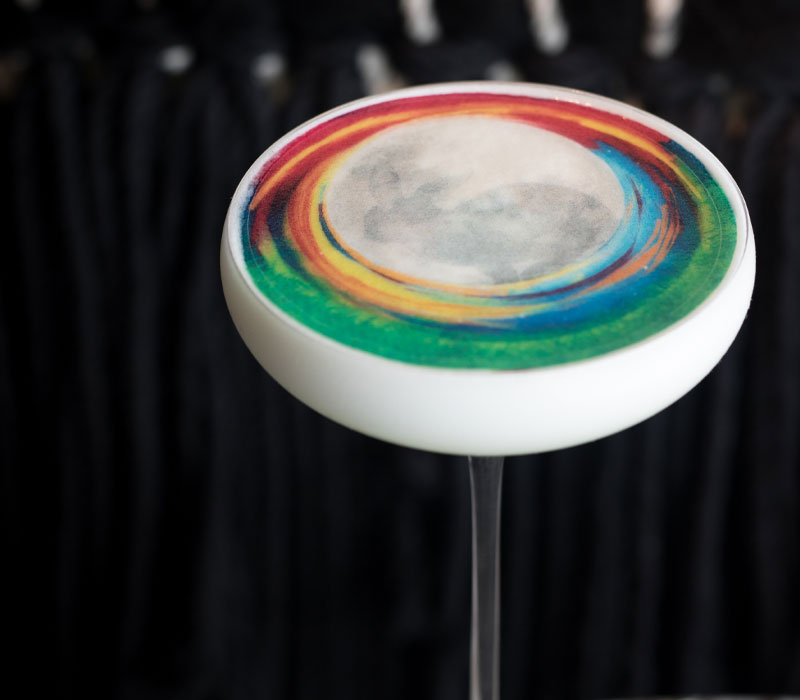 #8 MO Bar, Singapore
#8 MO Bar, Singapore
At Singapore's MO Bar, bar manager Adrian Besa and his team aim to provide an exemplary experience that's personalised and enhanced for each guest, a policy that has earned the bar the Michter's Art of Hospitality Award in 2021. Described as a hotel bar with the spirit of an indie cocktail lab, MO Bar offers stunning views over Singapore's Marina Bay in addition to an advanced cocktail programme that lets guests explore the flavours of their chosen region of Asia. To bring out the best in the ingredients, the team makes use of equipment like sonic infusers and water baths to concoct their creations. Highlights from the menu include the signature Anko, made with gin, sencha and azuki, and the rainbow-topped Holi, crafted with gin and frothy buttermilk.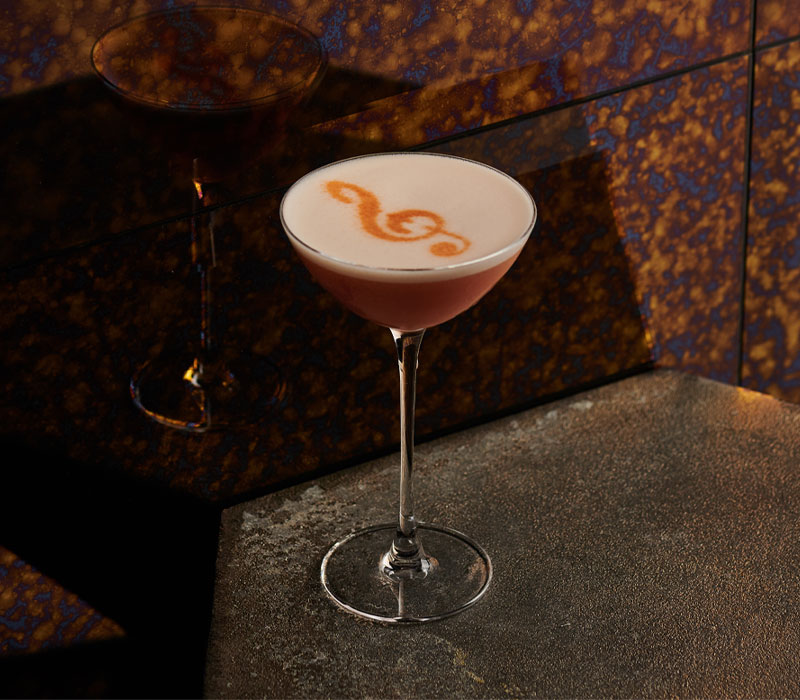 #9 Manhattan, Singapore
#9 Manhattan, Singapore
Since its opening in 2014, Singapore's Manhattan has earned a reputation for itself as one of the finest bars in the region thanks to its impeccably crafted cocktails and outstanding service ethos. Old-world glamour meets contemporary comfort in the bar's warm-hued grand lounge decked with luxurious velvet armchairs, rich drapery and mahogany tables. Its heavily researched cocktail list features drinks inspired by New York legends, such as Stellar, a concoction crafted after Whoopi Goldberg featuring mezcal, rooibos tea-infused red wine, laird's applejack, and citrus, and the Yoko Ono-inspired Peas and Love, made with gin, green peas, cucumber cordial, lime, basil and soda.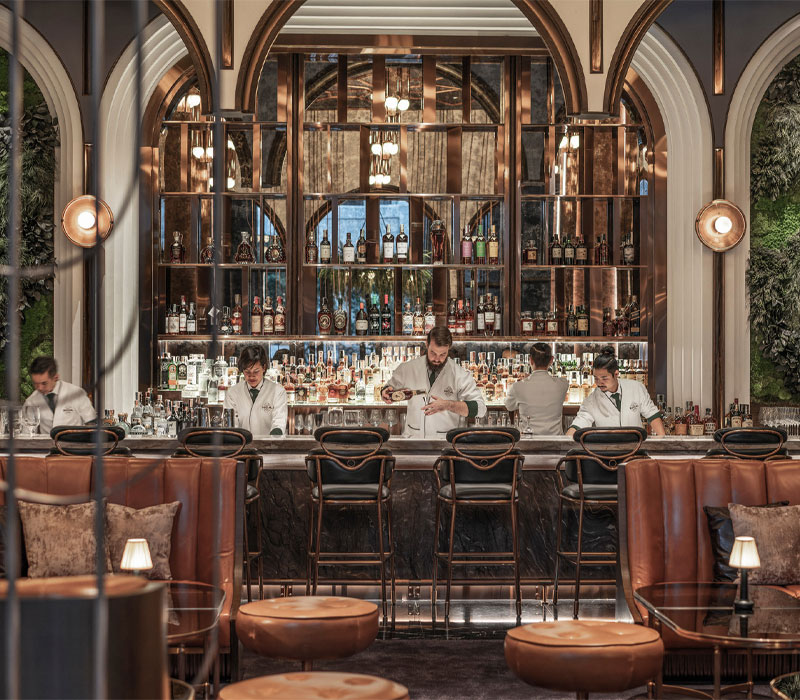 #10 BKK Social Club, Bangkok
#10 BKK Social Club, Bangkok
Helmed by industry veteran Philip Bischoff, BKK Social Club in the Four Seasons at Chao Phraya River celebrates the parallels of Buenos Aires and Bangkok by channelling the glitz, glamour and good times of the Latin American bar scene of the 70s and 80s. This new entrant to the list is set in a garden-like atmosphere where plants tumble from chandeliers and cigars are enjoyed in semi-outdoor courtyards, while its menu features a selection of American whiskies, amaros, vermouths and bitters, along with a dedicated bottled cocktail section.
(Swipe left for more)
Check out the full list of Asia's 50 Best Bars 2022 here:
Coa, Hong Kong

Jigger & Pony, Singapore

Argo, Hong Kong

Tesouro, Goa

Bar Benfiddich, Tokyo

Indulge Experimental Bistro, Taipei

Charles H, Seoul

Mo Bar, Singapore

Manhattan, Singapore

BKK Social Club, Bangkok

Sober Company, Shanghai

Republic, Singapore

Darkside, Hong Kong

Sidecar, New Delhi

No Sleep Club, Singapore

Quinary, Hong Kong

Tropic City, Bangkok

Hope & Sesame, Guangzhou

Vesper, Bangkok

Lamp Bar, Nara

The SG Club, Tokyo

Penicillin, Hong Kong

Atlas, Singapore

Aha Saloon, Taipei

Bar Trench, Tokyo

Hoots', New Delhi

Tippling Club, Singapore

Bar Cham, Seoul

Bar Trigona, Kuala Lumpur

Home, New Delhi

Sago House, Singapore

The Cocktail Club, Jakarta

The Pontiac, Hong Kong

The Wise King, Hong Kong

Junglebird, Kuala Lumpur

Nutmeg & Clove, Singapore

Analogue, Singapore

The Aubrey, Hong Kong

Le Chamber, Seoul

Alice, Seoul

Memento Mori, Tokyo

Smoke & Bitters, Hiriketiya

Asia Today, Bangkok

Copitas, Bengaluru

Union Trading Company, Shanghai

The Bamboo Bar, Bangkok

Bee's Knees, Kyoto

Zest, Seoul

28 HongKong Street, Singapore

Speak Low, Shanghai
Source: World's 50 Best
Feature photo: Bar Trigona