Fortnite players can now deck themselves out in full Balenciaga gear both inside and outside of the game, thanks to a new partnership between the fashion house and the video game.
Announcing its first ever collaboration with a luxury brand, Fortnite marks the beginning of this 'multi-pronged' partnership by launching a number of new in-game features such as a virtual store modelled after existing brick-and-mortar Balenciaga retail locations.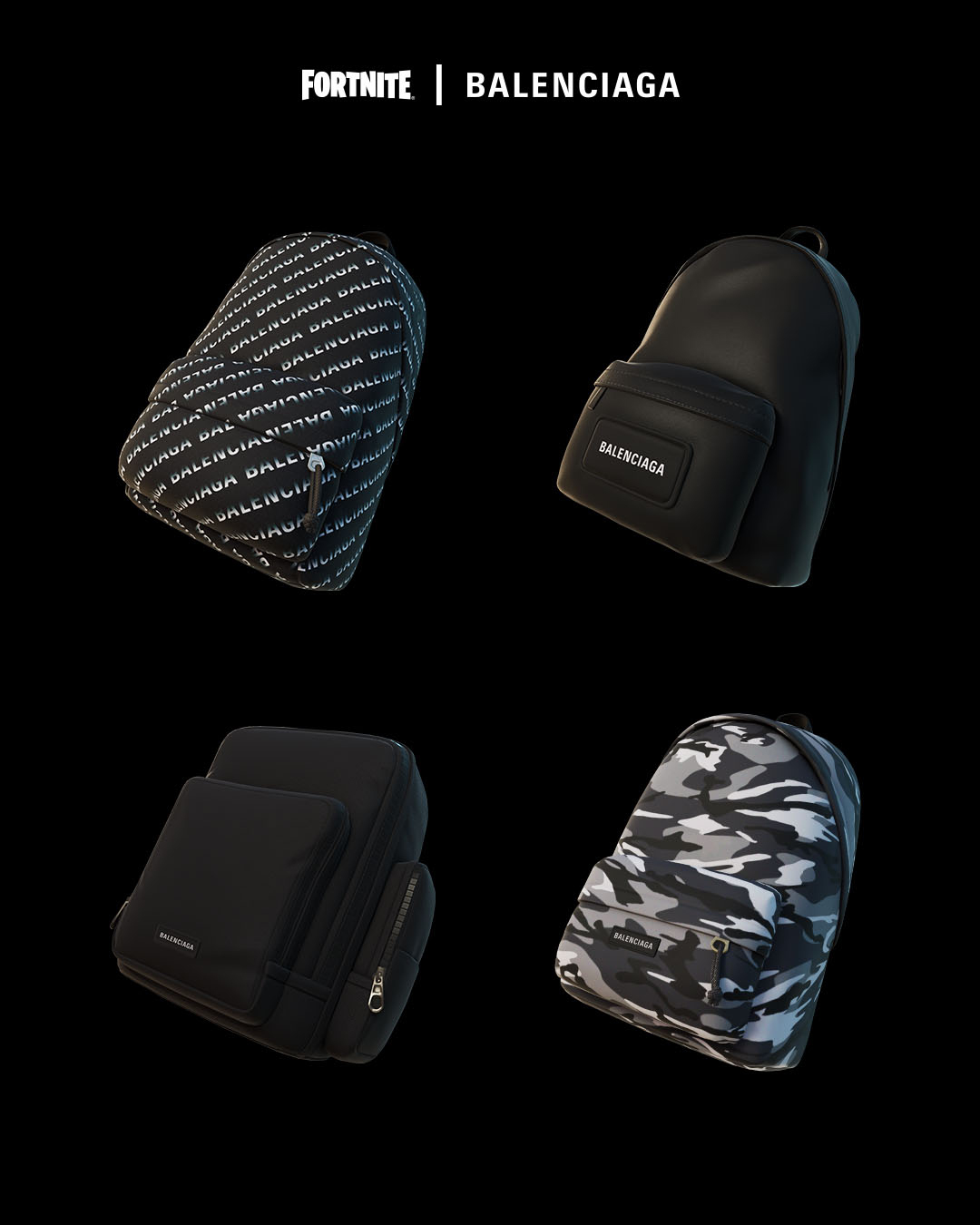 Offering gamers a variety of virtual Balenciaga skins to dress their avatars in, the store appears in the popular Battle Royale mode, and is located at the shopping zone Retail Row.
Players will have the option of picking up digital fashion accessories like a Balenciaga backpack or a pair of Triple S Sneakers, or equip themselves with specially designed Balenciaga-themed takes on tools, such as the Speed Sneaker Pickaxe and the Hourglass Bag Glider.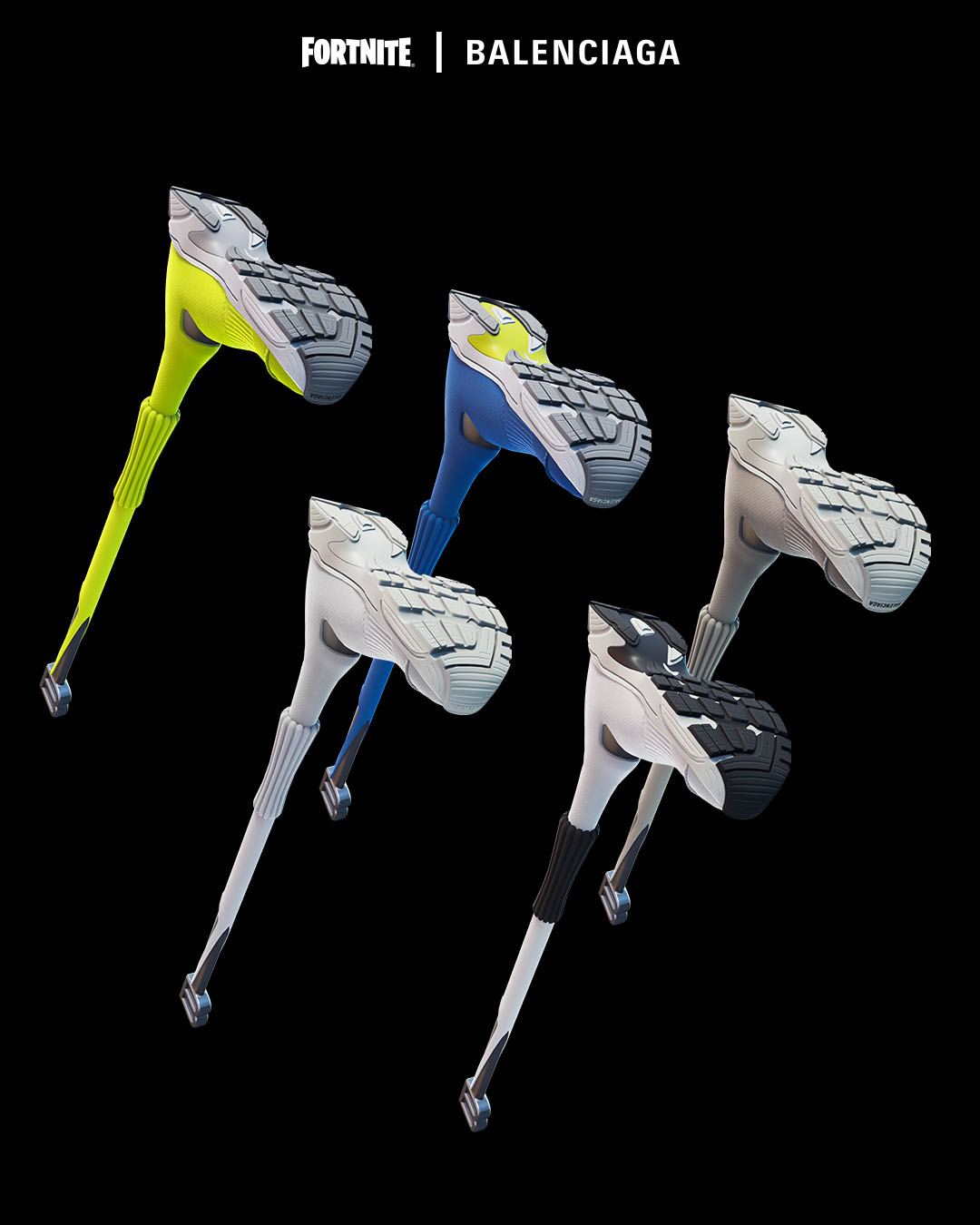 The announcement also unveiled the new Balenciaga Fit Set of outfits, modelled by four fan-favorite characters from the game – Doggo, Ramirez, Knight, and Banshee.
Emphasising the physical and online crossovers made possible by this collaboration, the digital outfit Doggo sports is based on a real-life Fortnite X Balenciaga collection that is available for purchase at Balenciaga stores.
Outside of the game, Balenciaga's physical and online stores will feature a limited-edition set of physical products like hoodies, shirts, jackets and caps, emblazoned with the Fortnite and Balenciaga logos. Additionally, some apparel products in the physical line-up establish further connection with the video game by listing the multiple language translations of Fortnite's shopping area, Retail Row.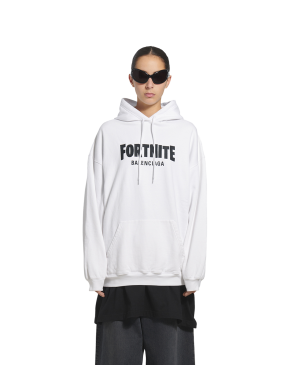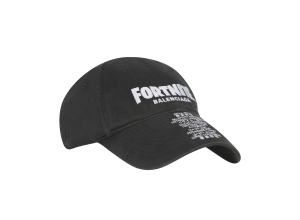 To kick off the creative partnership, the two brands worked together to present a community-driven lookbook campaign titled Strange Times. The live 'fortography' campaign will allow Fortnite players to express themselves with their digital fashion sense by displaying their images on billboards in the Strange Times Featured Hub as well as the virtual Balenciaga store.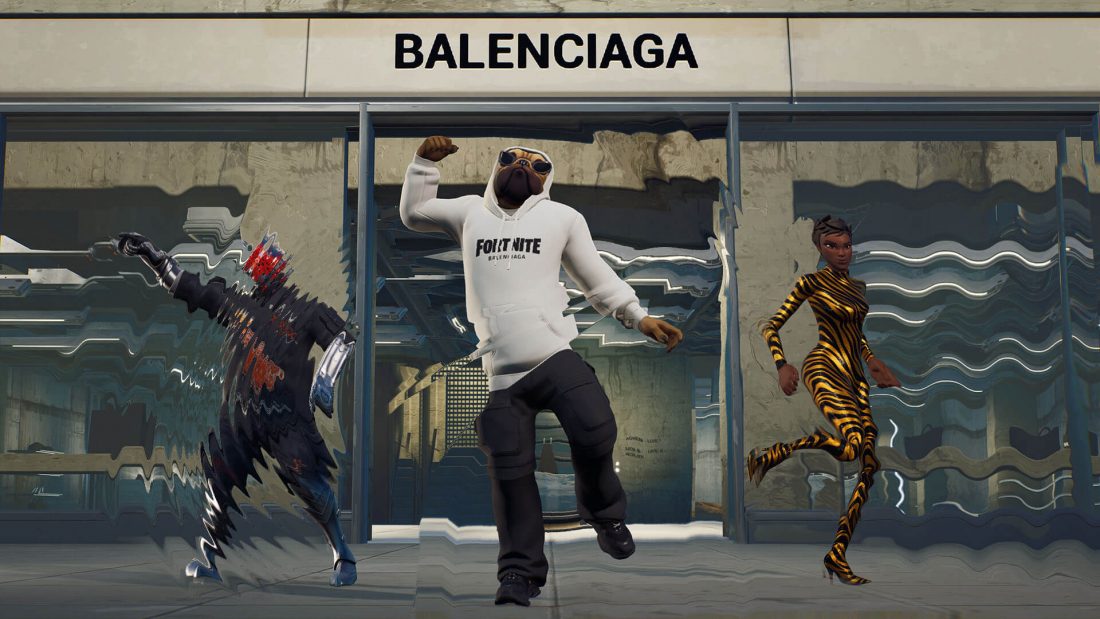 Demna Gvasalia, Balenciaga's artistic director, noted that this was not the company's first time working with Epic Games, the developer of Fortnite. "It started with our own first video game, Afterworld, which we built using Unreal Engine to debut our Fall 2021 collection," she said. "From there, we have continued to be inspired by the creativity of Unreal and Fortnite communities."
The president of Epic Games, Adam Sussman, shared why collaborating with Balenciaga made the most sense: "Self-expression is one of the things that makes Fortnite so unique, and there couldn't be a better first fashion partner than Balenciaga to bring their authentic designs and trendsetting culture to millions of players around the world."
Merchandise from the Fortnite | Balenciaga series is now available for purchase at balenciaga.com/my
Source: Balenciaga and Epic Games