Cruelty-free haircare and beauty brand Aveda kickstarted 2021 with some big news: all of its products are now 100% vegan, in keeping with its commitment to sustainability. To be specific, the brand defines vegan products as "those that are created without any animal or animal-derived ingredients."
Since its conception in 1978, Aveda has been largely vegan with the exception of some products containing honey, beeswax and beeswax-derived ingredients. This new milestone effectively eliminates the use of such ingredients and their derivatives, such as silk, keratin, glycerin, non-vegetal squalene, lanolin, collagen and carmine.
What has changed?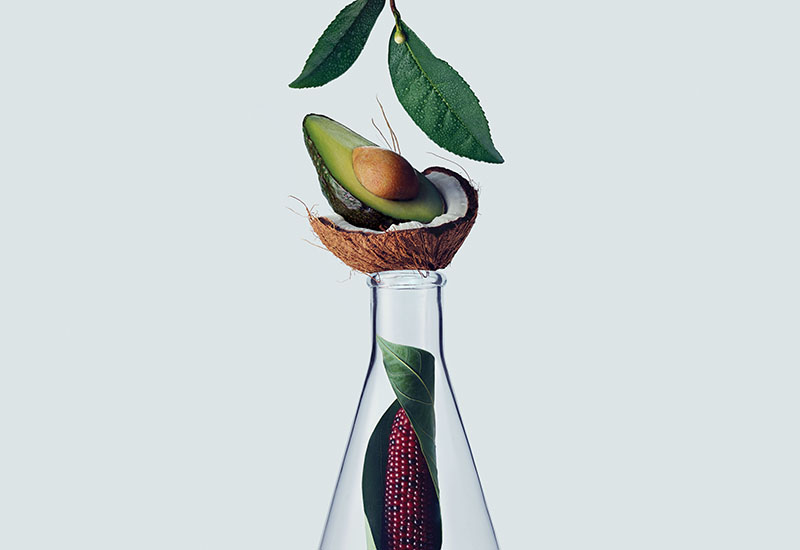 It was no simple task to rid these components from their product formulation, given that it leaves them with a limited number of resources. Not to mention, many of these ingredients are well-known for their benefits. For example, keratin is proven to fight frizz and smoothen the hair, whereas beeswax is a humectant that helps seal in moisture in the skin. As such, there's a need to find equally effective alternatives to ensure the quality of their products.
"Removing beeswax was one of the biggest challenges for Aveda formulators because it helps to create texture, structure, color payoff, and smoothness," explained Christine Hall, Aveda's VP of Research and Development.
"One common alternative to beeswax for lip products specifically is synthetic beeswax, a wax that is petroleum derived. But at Aveda, because we are committed to maximising our use of naturally-derived ingredients, we opted instead to create a unique blend of plant-based butters and waxes that are strong enough for application, but also feel good on your lips."
As a result, Aveda's Feed My Lips Collection now includes lipsticks, glosses and liners with major color payoff – sans beeswax or disturbance to animals.
Why is it important?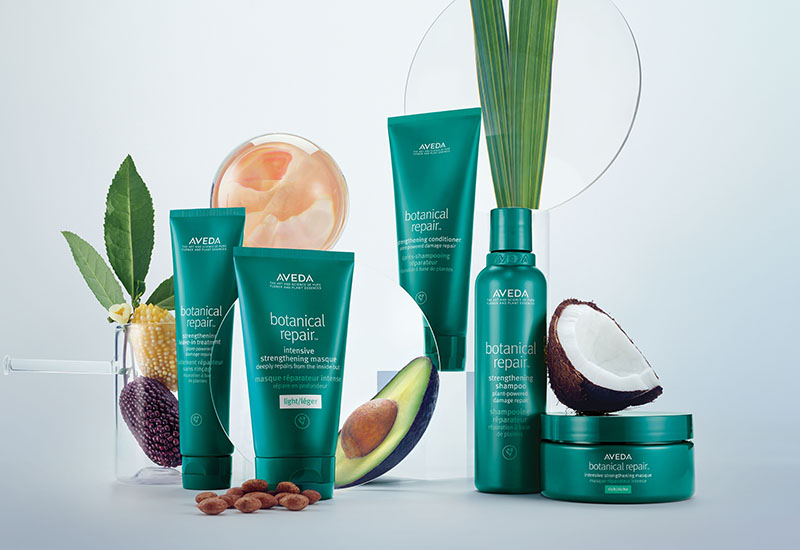 On top of being cruelty-free, vegan and 90% naturally derived on average, the Estee Lauder-owned brand's haircare, hair colour and hair styling products do not compromise on performance. After all, more than 9,000 partner salons and 50,000 artists around the globe – plus their clients – are counting on these products.
Barbara De Laere, Aveda Global Brand President said, "This work has been in progress for more than three years and it is a big milestone for us: it is part of our brand promise to create high-performance products that are 90% naturally-derived (on average) and formulated with our mission of sustainability in mind. We believe in no-compromise formulas at Aveda: there is no reason why we can't have sustainable, animal-friendly products that work for all hair types and textures!"
You may also like: 7 advanced haircare collections to upkeep your crowning glory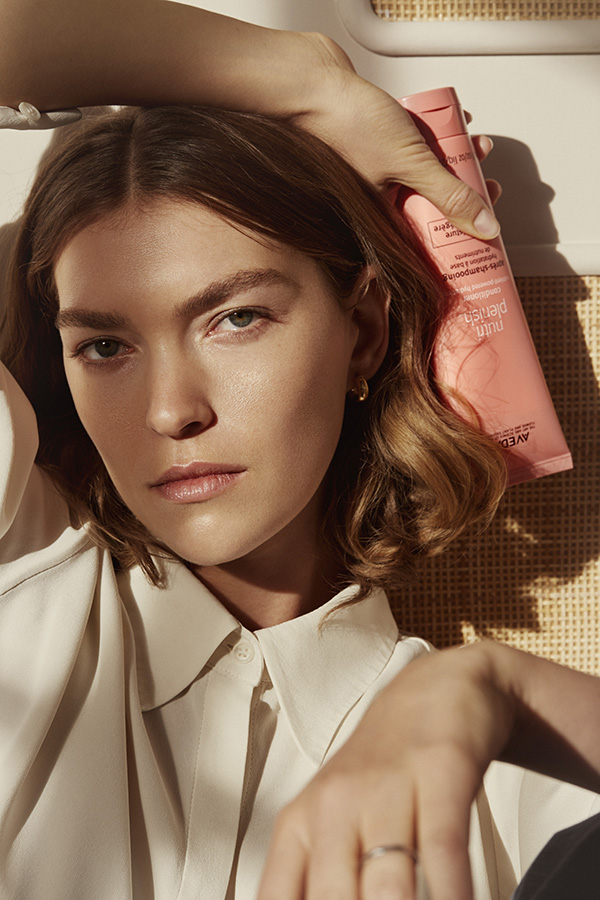 In conjunction with the news, Aveda has named its first Sustainability Advocate, British-American fashion model and activist Arizona Muze. She will be the face of the brand's eco-friendly campaigns. Additionally, consumers can utilise its online Ingredient Glossary, which details what the brand's key ingredients do and how they are sourced.
Far from a greenwashing initiative, the brand's sustainability efforts extend to its own headquarters in Blaine, Minnesota. Spanning across a 58-acre campus that is National Wildlife Federation Certified, its employees enjoy frequent sightings of wildlife while working in a solar- and wind-powered main office building.
For more information on Aveda's sustainability initiatives, click here.
Shop Aveda products at all Aveda stores and online via Zalora. Discover more at the brand's official website here.