Supercars, sedans, and SUVs gracing the floor of Geneva Motor Show 2018, March 8-18.
One might argue that digital reporting has robbed auto shows of the element of surprise. Teasers and leaks provide the first look and specs long before official releases.
At the same time, motor-heads are able to take away so much more from the Geneva floor this month without actually being there. For example: BMW and Mercedes are among those still attempting to optimise diesel fuel economy with hybrid tech, despite EVs being all the decade's rage. At the same time, EVs are forcing everyone to up their game, especially where speed is concerned. That's why while SUVs may rule 2018, supercars still rule our hearts.
To mark one of the most exciting occurrences in the auto year, here are our top eight picks of supercars, sedans, and SUVs from Geneva Motor Show 2018.
Lamborghini Huracán Performante Spyder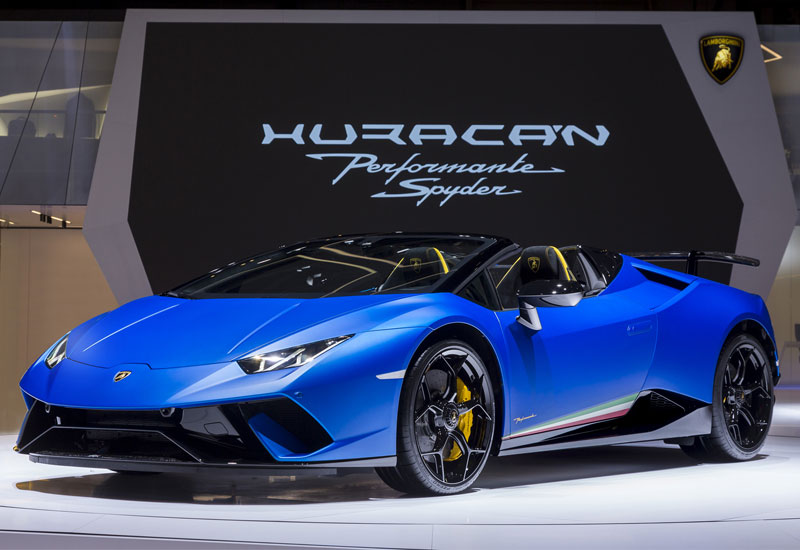 Angular yet streamlined, this show-stopper is 35 kg lighter than the 4WD Spyder thanks to its aluminium-carbon fiber composite body. An updated 640-hp V10 roars to 201 mph maximum speed and 0-60 mph in 3.1 seconds. It's essentially a lowered, stronger, and lighter Performante – Italian elegence in its finest form. It's reported to cost €220,000 before taxes.
Aston Martin Valkyrie AMR Pro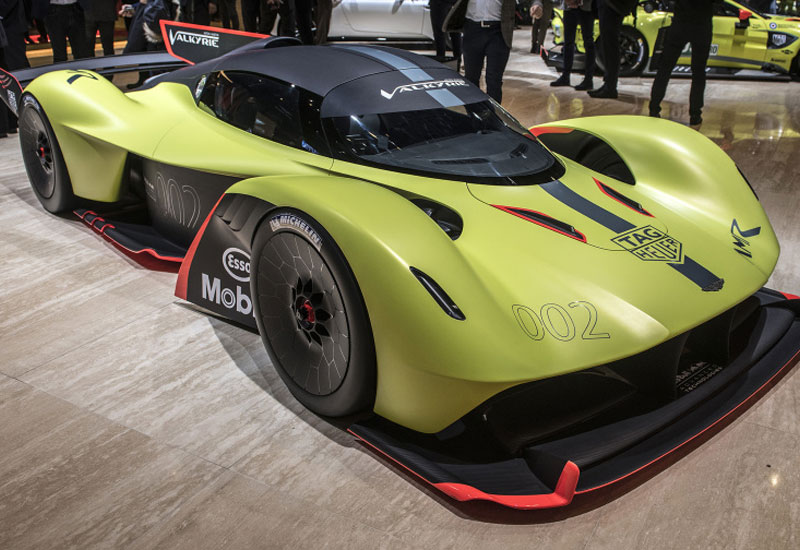 This track-only Valkyrie concept comes before the hypercar itself, but Aston Martin are already making some big promises. Like churning out 1,100 horsepower and weighing 1,000 kg, for starters. Larger front and rear wings as well as a wider body deliver greater downforce, and the total package is said to go 225 mph at top speed. Of course, all 25 models have been sold pre-production ahead of 2020 delivery, so all opinions are just that.
Rimac Concept Two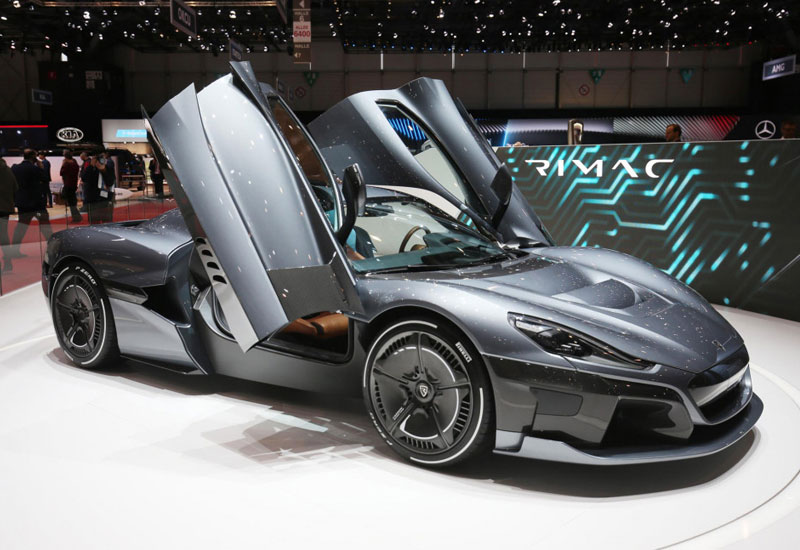 We're hearing rumours of a potential new fastest car ever (to be fair, Tesla's latest Roadster claim hasn't been proven either). Rimac says its C Two will do 0-60 mph in 1.85 seconds and hit a top speed of 258 mph, armed with a 1,924-hp engine. Its 120kWh battery boasts a 400-mile range, which is double that of your typical EV. Concept Two also should be as futuristic as it gets, with facial recognition and Level 4 autonomous capabilities.
Bentley Bentayga plug-in hybrid SUV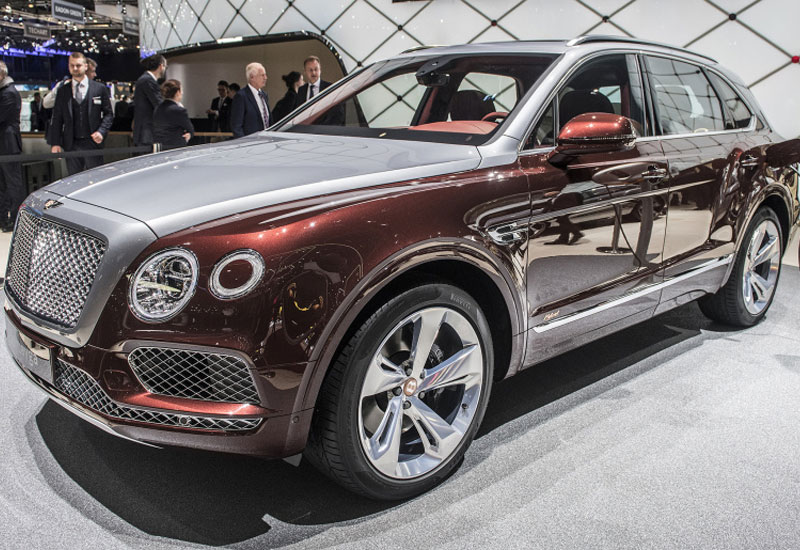 We first saw this hybrid three years ago, but Bentley is ready to go full-electric with the 2019 Bentayga SUV plug-in. Combining the power of turbocharged 3.0-litre V6 with an elusive electric motor, it is expected to have a 50 km range (31 miles) and charge in 2.5 hours (in-home). All-wheel drive, seven modes, revised gadgetry inside. Bentley will be taking orders later this year.
Mercedes-AMG GT Coupe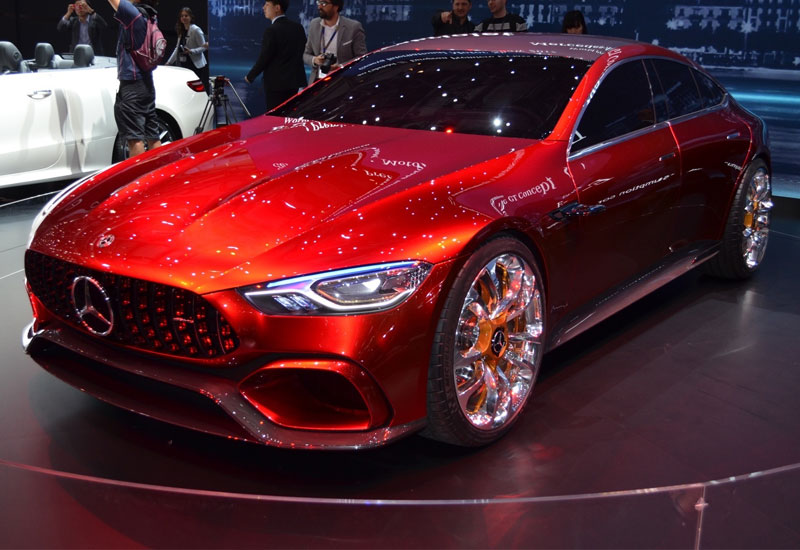 Take a GT, stretch to add two doors, and you get a pretty damn cool sedan. This much-awaited Mercedes-AMG GT Coupe comes in three versions: GT53 (I6-powered ), GT63 or GT63 S (both with turbo V8 engines). All are nine-speed 4Matic all-wheel drives. Top speeds range from 174-195 mph would validate Merc's claim of it being its 'first four-door sports car'. Pronounced hood and trademark AMG grille complement the shark-nose bumper, which stretches back into an elongated profile and extendable rear spoiler.
BMW Concept M8 Gran Coupe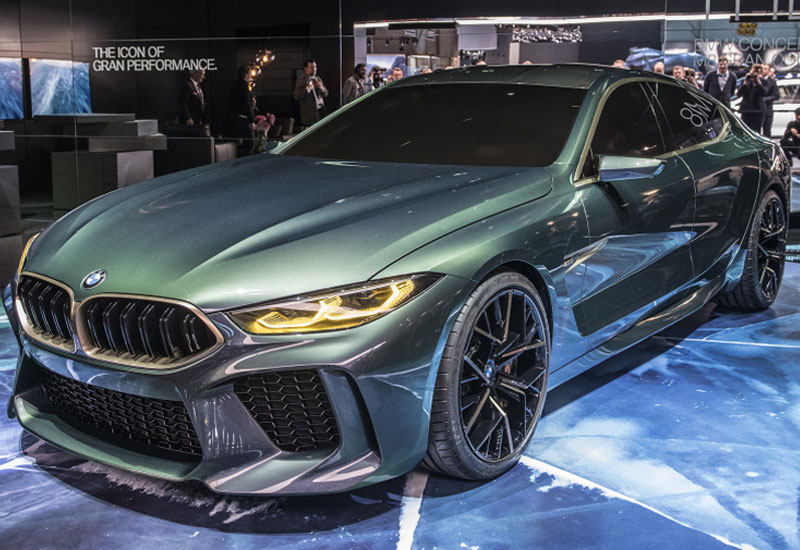 Another four-door treat on the Geneva floor is this passenger version of the 8-Series (debuting this year). It sports an enlarged front fascia with fastback profile all the way to the duck-tail rear. Most striking, though, is its long wheelbase, contributing to an exaggerated side profile despite what looks like an average-sized cabin. It paints a picture for the German marquee's future, alongside the diesel-powered X4 SUV.
Audi A6

Seven years on, the 2019 A6 finally showed its new face at Geneva alongside the new Audi E-Tron Prototype crossover. Strong grille and LED elements mirror the A8 and A7 on the facade. However, it also has a stiffer frame and weighs less. Under the hood is a 3.0-litre single turbocharged V6 powered by 340 horses (in Europe), paired with seven-speed (also Europe) or eight-speed dual-clutch auto transmission. On a diesel engine, 0-62 mph is reportedly 5.1 seconds. Both engines (for Europe and US) come with a 48-volt mild-hybrid system, with an Europe-exclusive diesel version available.
Range Rover SV Coupe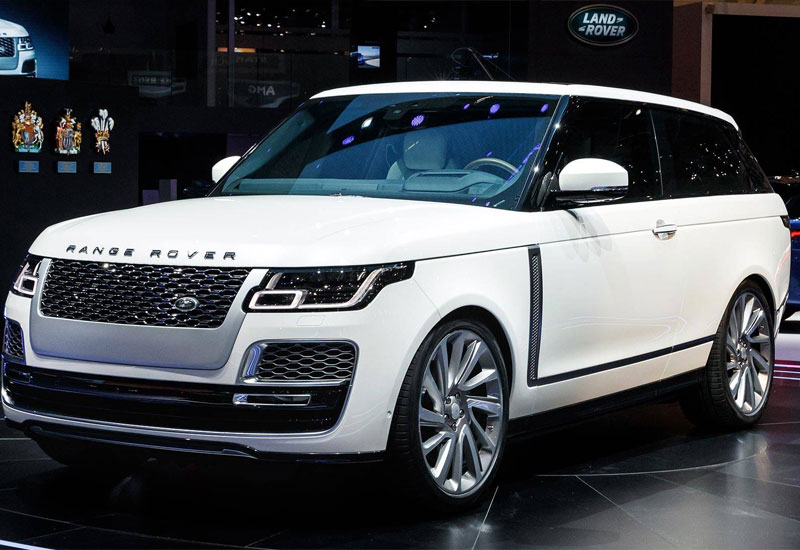 The world also received this $295,000 extra-large coupe (?) from Jaguar Land Rover – let's call it the SV. It comes with a 5-litre, turbocharged V8 promising 0-60 mph in 5 seconds, and 165 mph top speed . Compared to the five-door Range Rover, it's a little longer and shorter, but wider. Of course, you can customise down to interior hues and trims. Only 999 models will be made, with sales slated for the end of this year. Since the Evoque no longer available in the US, we suppose this is its replacement in kind.
See also: Geneva Motor Show 2018 teaser