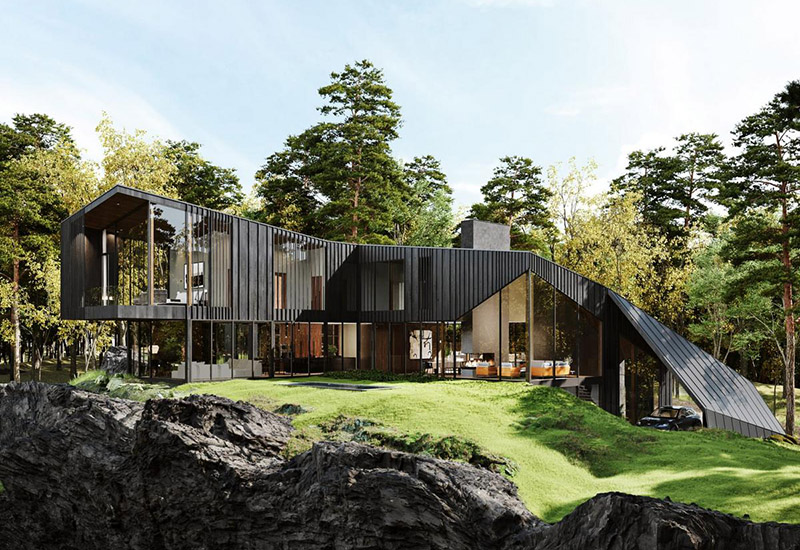 Last year, Aston Martin announced the launch of a new design service that expands outside the automotive industry. Called the Automotive Galleries and Lairs service, it allows car buffs and collectors to create garages, homes and lairs that to showcase their prized motors.
In case you were wondering what that might look like, look no further. The British automaker has unveiled the first private residential estate in to be designed using the special service – and it's stunning.
Set in New York's Hudson Valley and developed in association with S3 Architecture, the Aston Martin Sylvan Rock Residence is the modernist rural home of our dreams. And possibly James Bond's too.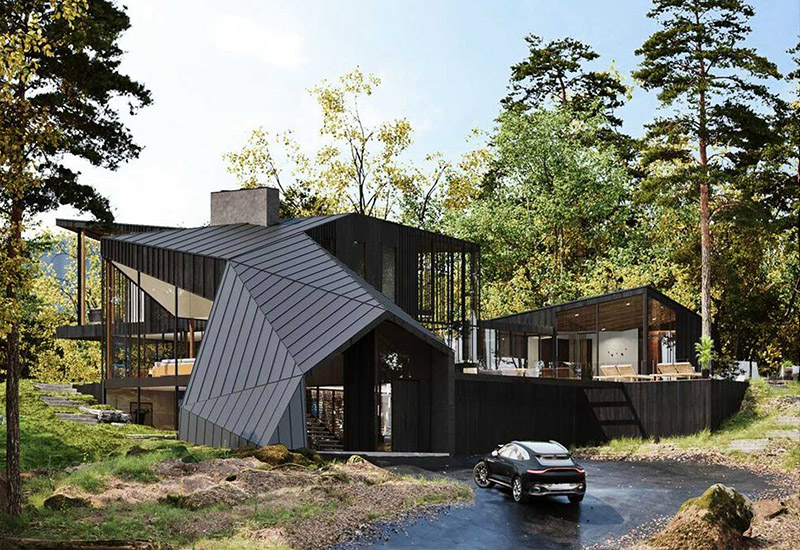 The 5,983 sq ft estate sits at the end of a 2,000-foot-long scenic driveway from a secluded country road entrance (perfect for shooting a scene for the next Bond film, perhaps?). Designed around the dramatic lines of the namesake geological rock formations that it will be built upon, the architectural form of the residence appears as if it stems from the natural landscape.
As Cathal Loughnane, Head of Aston Martin Partnerships, puts it: "The estate is a strong marriage of design sensibilities. Creating a luxury residence with warm textures, bold forms, and exceptional privacy is very aligned with Aston Martin's own vision. We also wanted the owner and their guests to experience the three-dimensional feel of the house in an organic way, just like you experience one of our cars – there is no single façade that dominates."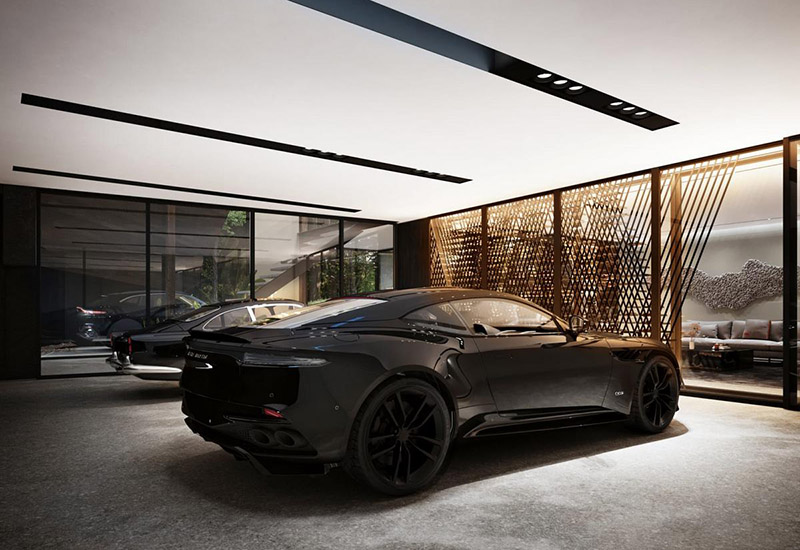 Clad in blackened cedar, the modern residence is at once juxtaposed against a natural environment of unspoiled beauty. One is likely introduced inside the home through the garage where there's ample space for three cars, which then leads to a subterranean lair and custom designed wine cellar.
Within the main residence, there's four bedrooms, four bathrooms, two half-baths, a lounge, an office lair, expansive kitchen and living spaces and a family den to wrap oneself in peaceful solitude. True to the marque's luxury touches, the interiors are lavished in wood, leather and metal furnishings.
There's also an outdoor lounge, kitchen and dining spaces next to a wet bar in case one might feel puckish after a swim in the heated UV filtered pool. Alternatively, the hot tub, dry sauna and private treatment rooms await to take care of wellness needs. When feeling adventurous, the multi-functional guest house pods or the treehouse will provide an even more immersive experience with nature.
To sum it all up, in the words of Loughnane, "Sylvan Rock is a rare example of a complete residential work of art." How much, then, for this massive work of art? $7.7 million and it's yours.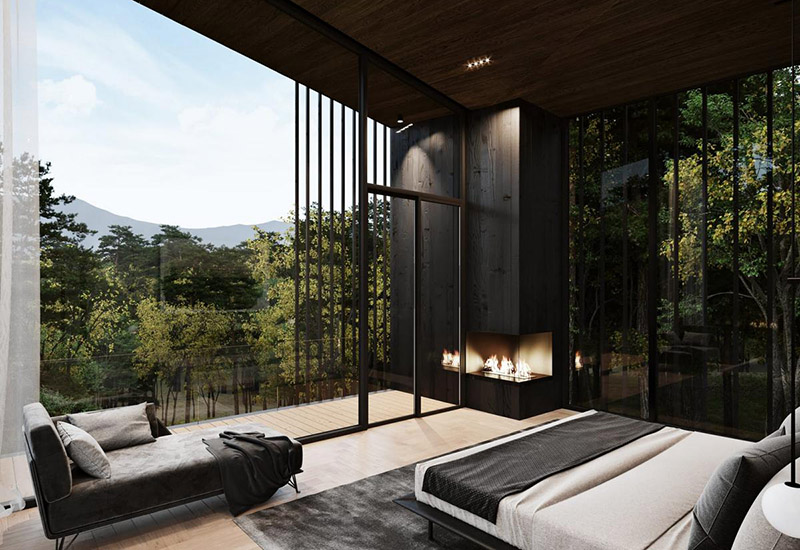 The primary bedroom suite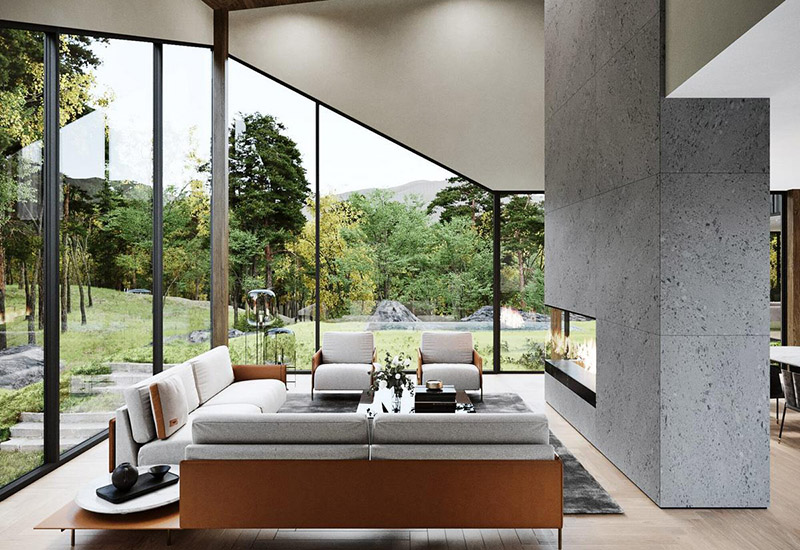 The living space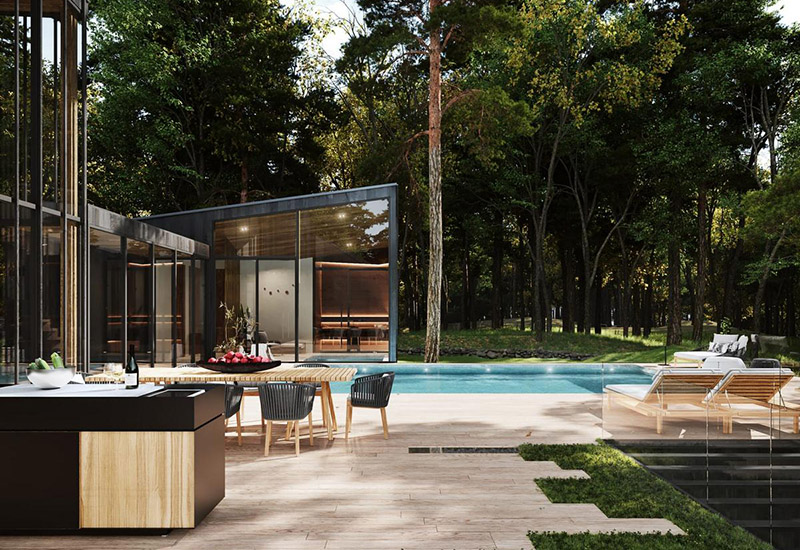 The wet bar, outdoor kitchen, pool and pool house
The guest pods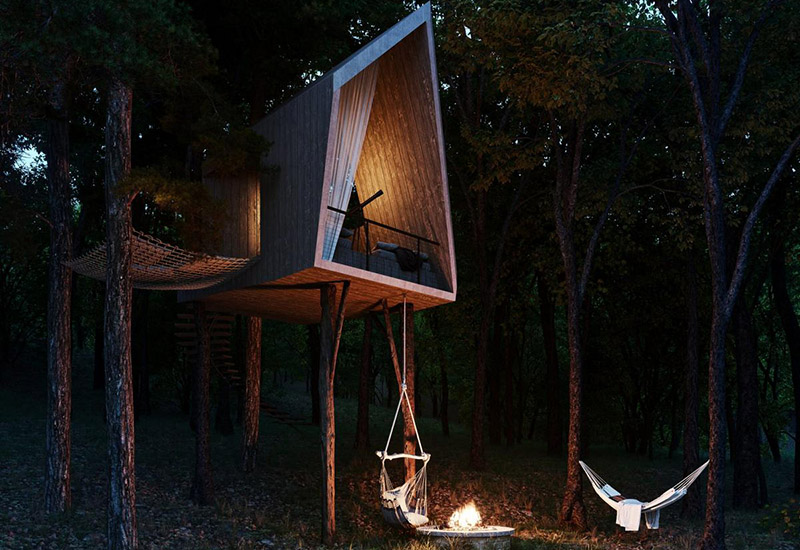 The treehouse
(swipe left for a virtual tour)
For more information, log on to the official website here.
Photos courtesy of Aston Martin