The results are in: this year's number one restaurant in Asia is Den in Japan, revealed last night at the Asia's 50 Best Restaurants awards ceremony, sponsored by S.Pellegrino & Acqua Panna. 
The awards, now in its 10th year, drew chefs, restaurateurs and industry names from all over the region to three simultaneous event venues in Bangkok, Macau and Tokyo. The 50 best list for 2022 features a record 16 new entries, with Japan's Villa Aida claiming the title of Highest New Entry Award winner. 
Malaysia's Dewakan makes its return to the list at 50th place, after a two-year absence from the top 50. After making its debut in 2019 at #46, it was knocked out of the list in 2020 and in 2021 placed as #66 in the extended 51-100 list. As previously announced, Eat and Cook received this year's prestigious American Express One To Watch Award. 
Japan's restaurant scene had much to celebrate last night, not only leading the group with 11 entries this year, but also winning several individual award categories such as Highest Climber Award, given to Ode in Tokyo, and Asia's Best Female Chef Award, given to Été in Tokyo's chef-owner Natsuko Shoji.
Here's the full list of winners of Asia's 50 Best Restaurants 2022:
#1 Den, Tokyo, Japan
#1 Den, Tokyo, Japan
Opened in 2007 by Chef Zaiyu Hasegawa, Den has been a steady favourite among Asia's 50 Best Restaurants' voters since its first entry into the list in 2016. Den's popularity can be attributed to Hasegawa's innovative, sometimes humorous takes on the elevated cuisine of his homeland, served in a relaxed and welcoming setting. Though grounded in the tradition of kaiseki, Den's menu features influences from all realms and regions. Diners are treated to surprises like foie gras in the savoury monaka appetisers and the appearance of an ant in the 20-ingredient Den salad. A must-try for every visitor is its now-signature stuffed Dentucky Fried Chicken wings.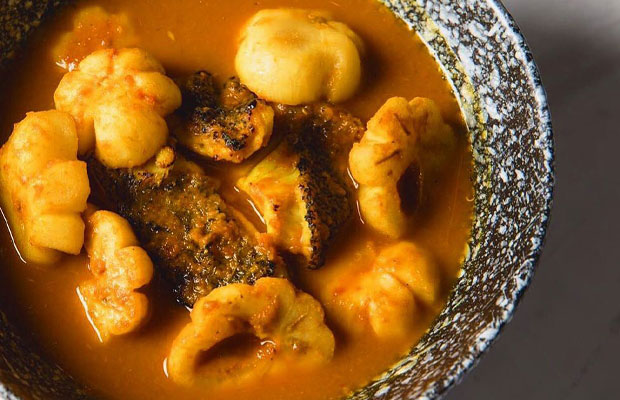 #2 Sorn, Bangkok, Thailand
#2 Sorn, Bangkok, Thailand
Reportedly the most difficult restaurant to book in Thailand, Sorn offers a one-of-a-kind Thai cuisine experience inspired by patron chef Supaksorn 'Ice' Jongsiri's memories and encounters with diverse southern Thai cultures. At Sorn, each dish is highly temperature sensitive and controlled, adding a unique, ingenious layer to the diner's enjoyment. The consensus for the must-have on the menu? The Kan Chu Piang (gems on crab stick), which is Sorn's take on the Thai favourite blue swimmer crab leg. The juicy swimmer crab leg meat is served chilled and coated with crab roe paste, and made complete with a piquant orange chilli sauce dip.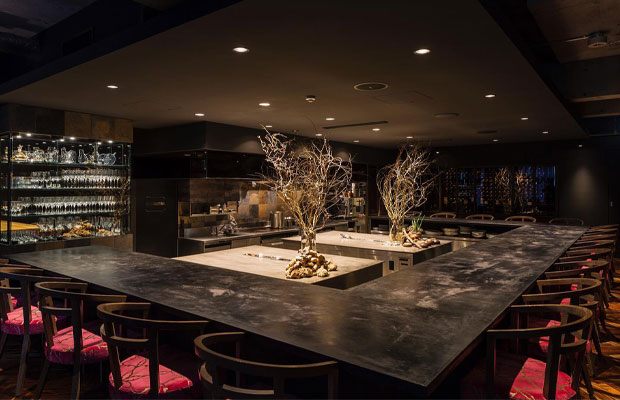 #3 Florilège, Tokyo, Japan
#3 Florilège, Tokyo, Japan
At Florilège, Chef Hiroyasu Kawate and his crew whip up creative French tasting menus for guests from his large open kitchen, surrounded on three sides by plush counter seating. The theatrical element that connects the front and back of house enhances the dining experience at Florilège, but it is the culinary creations crafted from locally sourced ingredients and focused on hyper-seasonality that remains the star of the show. A highlight of the menu is Kawate's signature 'sustainability beef' carpaccio, prepared with the meat of 13-year-old breeding cows.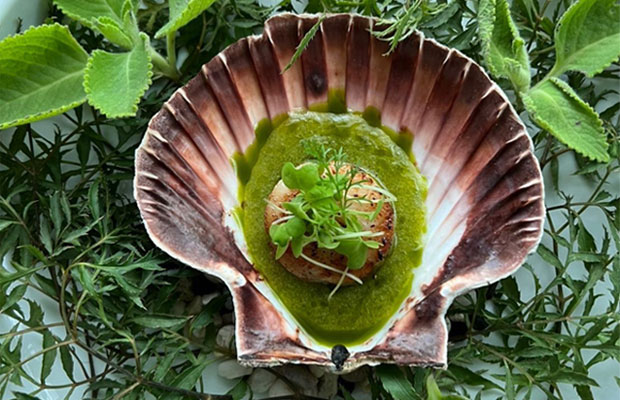 #4 Le Du, Bangkok, Thailand
#4 Le Du, Bangkok, Thailand
At Le Du, guests can expect exquisite tasting menus of regional Thai dishes, interpreted through the prism of modern, French-leaning techniques. Seasonal Thai ingredients drive the restaurant's gastronomic creations, hence the name Le Du, which derives from the Thai word for 'season'. Within the ever-evolving menu, one signature dish remains a constant: the khao kluk kapi, which is splayed river prawn served with a shrimp paste brown rice risotto. Chef Ton trained at the Culinary Institute of America before going on to work in the likes of Eleven Madison Park, The Modern and Jean-Georges. The chef also boasts a certified sommelier title from the prestigious Court of Master Sommeliers in New York.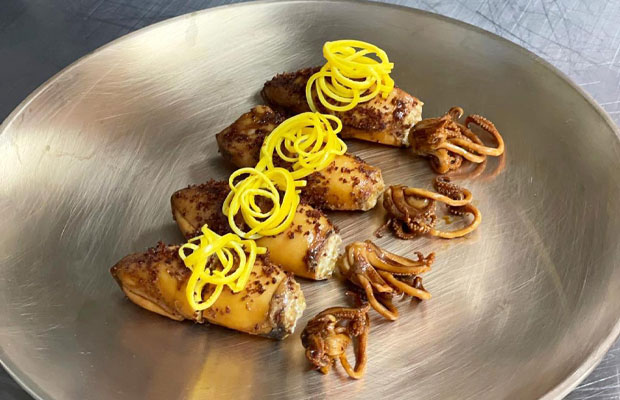 #5 The Chairman, Hong Kong
#5 The Chairman, Hong Kong
Named 2021's Best Restaurant in Asia, The Chairman in Hong Kong continues to captivate guests with an original ingredient-driven, concept-inspired approach to fresh contemporary Cantonese dishes. Danny Yip and Kwok Keung Tung have over the years crafted a range of seasonal dishes that incorporates forgotten luxury ingredients from southern China, such as 20-year-pickled lemon, sugar-roasted chrysanthemum and fresh mini water crabs. A must-order among diners is Chef Kwok Keung Tung's famed steamed flowery crab, cooked in 15-year-old Chinese wine, chicken fat and clam juice, and served with fragrant chicken oil and flat rice noodles.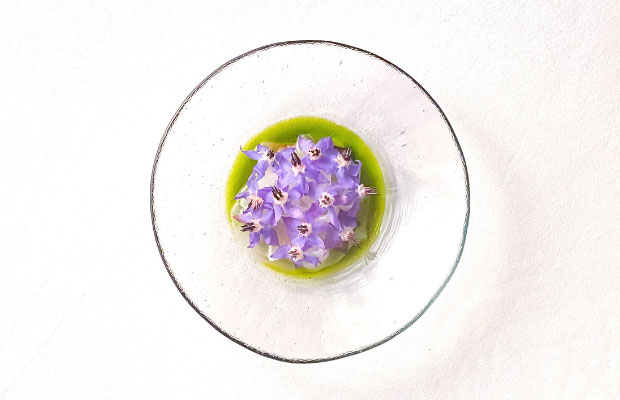 #6 La Cime, Osaka, Japan
#6 La Cime, Osaka, Japan
Before setting up La Cime in 2010, Chef Yusuke Takada began his culinary career at the Ecole Hôtelière Tsuji in Lyon, France, moving on to work in restaurants like Taillevent and the three-Michelin-starred Le Meurice. The name of the restaurant, 'La Cime', is derived from the French word for 'peak'. Aptly, the dining venue is at the top of its culinary game, delighting guests with quintessential Japanese ingredients crafted using precise French techniques. Highlights from La Cime's inspired menu include the signature Boudin Dog, which is a boudin noir in black bamboo charcoal dough, and the angler fish liver with persimmon and green onion.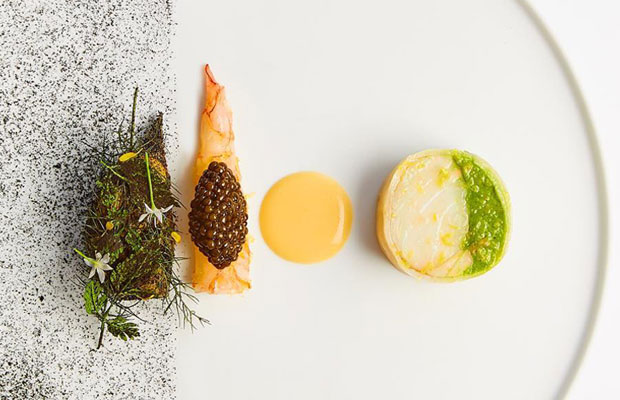 #7 Sühring, Bangkok, Thailand
#7 Sühring, Bangkok, Thailand
After gaining acclaim for their work in Bangkok's Mezzaluna, German culinary duo Thomas and Mathias Sühring went on to open their namesake restaurant in 2016, much to the delight of local foodies. Traditional German cuisine gets a fresh, elevated interpretation at Sühring, reflected in a menu of sophisticated small plates that are prepared with local, seasonal products and luxury ingredients. The menu, which changes every few months, highlights the country's rich selection of seafood with dishes like the blue lobster with butternut squash and vanilla, and the Doi Inthanon crayfish. Other standouts include the Spätzle & Truffle and the Himmel und Erde (Heaven and Earth).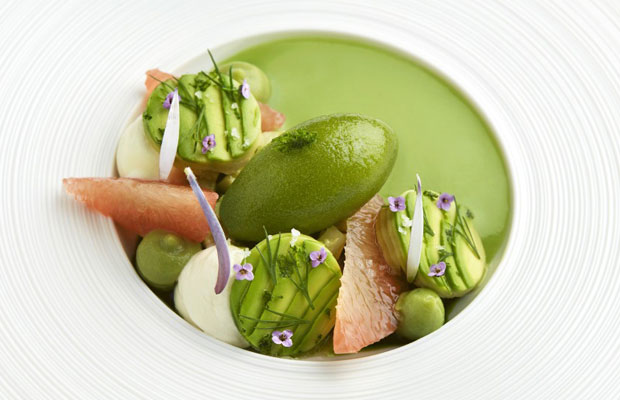 #8 Odette, Singapore
#8 Odette, Singapore
No stranger to the Asia's 50 Best Restaurants list, Singapore's Odette held the number one title from 2019 to 2020, and is this year's recipient of the coveted Gin Mare Art of Hospitality Award. Renowned chef Julien Royer opened Odette in 2015, naming it in honour of his grandmother who inspired him to start cooking. French fine-dining cuisine meets umami-rich Asian ingredients at Odette, presented in dishes such as the Normandy brown crab with wasabi oil and Nashi pear, the rosemary-smoked organic egg with Ibérico chorizo, and the Kampot pepper-crusted pigeon.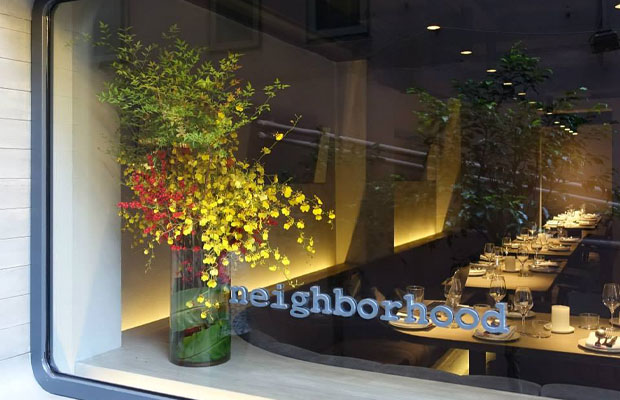 #9 Neighborhood, Hong Kong
#9 Neighborhood, Hong Kong
Tucked inside a hidden laneway amidst noisy bars, wet markets, and antique shops, David Lai's low profile Neighborhood lets its French cooking speak for itself. The comforting European fare served up evidently speaks volumes, considering that the restaurant continues to book out weeks in advance, despite not having a website or Instagram account. Diners are recommended to order one of the large sharing platters in advance, the salt-baked chicken served with rice in a creamy yellow wine and morel mushroom sauce being a top favourite. Lai's seasonal, produce-first philosophy informs Neighborhood's menu, with ever-changing specials utilising ingredients like spring lamb from the Pyrenees and local seafood sourced daily from the market.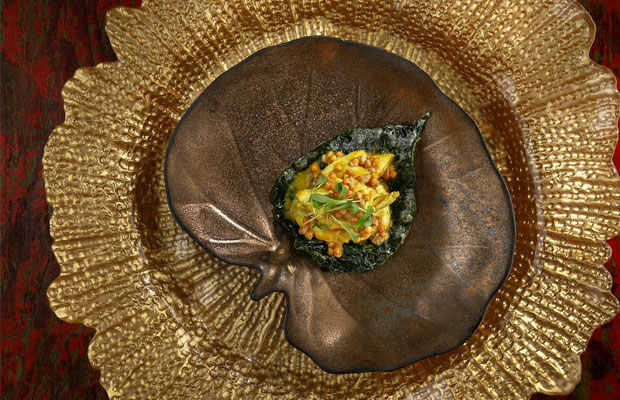 #10 Nusara, Bangkok, Thailand
#10 Nusara, Bangkok, Thailand
The second of Chef Thitid 'Ton' Tassanakajohn culinary ventures to make the top ten list this year, Nusara impresses with Thai cuisine that expertly balances family traditions with modern techniques. Named after Ton's grandmother, Nusara presents tasting menus that showcase his family recipes in a refined and elegant manner. Diners at the restaurant might expect dishes like spicy salad with finely sliced squid and wok-fried wagyu beef with basil, in addition to signature creations like the crab curry on a crispy betel leaf that's topped with horseshoe crab roe.
(Swipe left for more)
11. Sazenka, Tokyo, Japan
12. Fu He Hui, Shanghai, China
13. Ode, Tokyo, Japan
14. Villa Aida, Wakayama, Japan
15. Narisawa, Tokyo, Japan
16. Mingles, Seoul, South Korea
17. Sézanne, Tokyo, Japan
18. Joo Ok, Seoul, South Korea
19. Ensue, Shenzhen, China
20. Meta, Singapore
21. Masque, Mumbai, India
22. Indian Accent, New Delhi, India
23. Les Amis, Singapore
24. Caprice, Hong Kong
25. Blue by Alain Ducasse, Bangkok, Thailand
26. 7th Door, Seoul, South Korea
27. Mosu, Seoul, South Korea
28. Da Vittorio, Shanghai, China
29. Sushi Masato, Bangkok, Thailand
30. Onjium, Seoul, South Korea
31. Samrub Samrub Thai, Bangkok, Thailand
32. Mono, Hong Kong
33. Gaa, Bangkok, Thailand
34. Wing, Hong Kong
35. Ministry of Crab, Colombo, Sri Lanka
36. La Maison de la Nature Goh, Fukuoka, Japan
37. Zén, Singapore
38. Logy, Taipei, Taiwan
39. Ultraviolet by Paul Pairet, Shanghai, China
40. Labyrinth, Singapore
41. Burnt Ends, Singapore
42. Été, Tokyo, Japan
43. Cenci, Kyoto, Japan
44. Cloudstreet, Singapore
45. JL Studio, Taichung, Taiwan
46. Raan Jay Fai, Bangkok, Thailand
47. Wing Lei Palace, Macau, China
48. 8 ½ Otto e Mezzo Bombana, Hong Kong
49. Megu, New Delhi, India
50. Dewakan, Kuala Lumpur, Malaysia
For more information, visit theworlds50best.com
Source: World's 50 Best Restaurants