Take a gander at the full Asia's 50 Best Bars 2020 list below.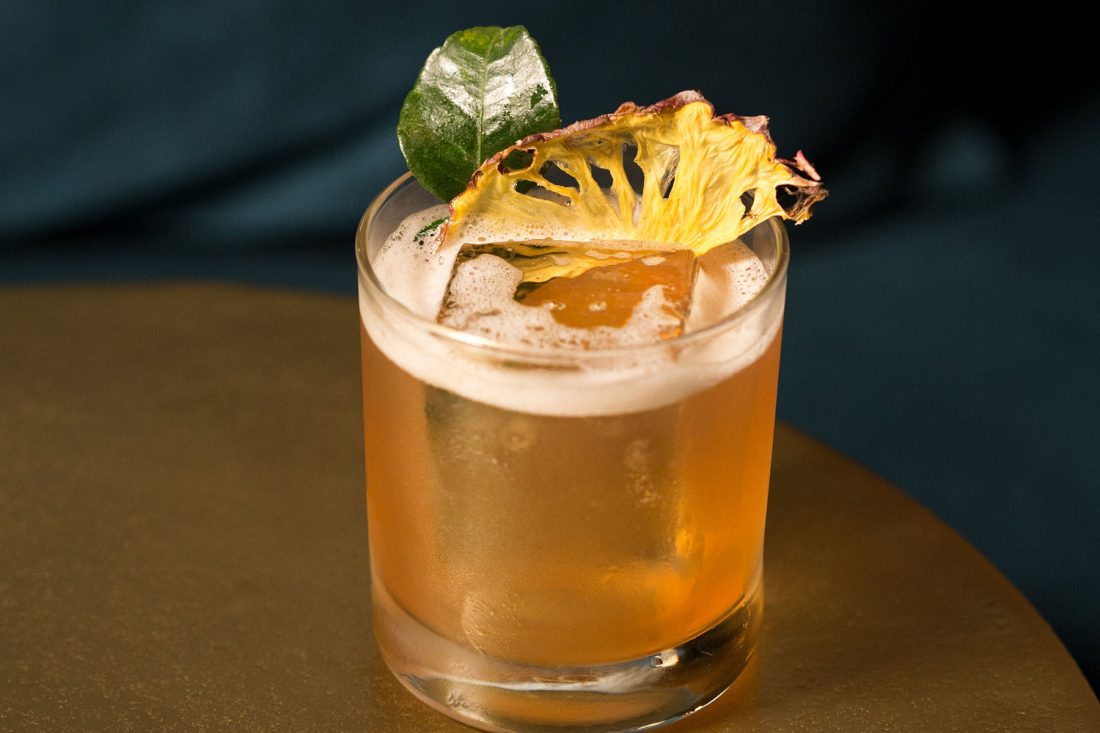 Asia's 50 Best Bars 2020 was officially announced last night and the same three Malaysian bars from last year – Bar Trigona, Junglebird and Coley – have made it into the list once again.
Four Season Hotel KL's signature bar inched closer to top 10 from no. 40 last year – placing 14th this time, while also bagging the Sustainable Bar Award for the second consecutive year.
"It (the award) rewards the hard work of my team who are truly passionate about operating sustainably and it is great news for us to be able to speak about something positive in this difficult period," said Ashish Sharma, Bar Trigona's head bartender and bar manager.
"Now is the perfect time to think about how we can all work more sustainably as it can have 100% of our concentration. Five years ago, no one had really heard about sustainable practices in the bar sector, so we have come a long way in a relatively short space of time, but there is definitely more we can do."
Junglebird also climbed up to no. 37 from no. 44, whereas Coley dropped from the 27th spot to no. 48.

Due to the ban on public events out of COVID-19 concerns, the awards' usual alcohol-fuelled ceremony, which was set to take place in Singapore this year, carried on over a digital broadcast on the organiser's social channels.
To showcase their solidarity during a time when the bar scene is hit hard by the global pandemic, the 50 Best mavens and industry professionals across the globe kickstarted the announcements with uplifting messages.
"The community is too tight to allow a virus to come between us, and that's why we decided to go ahead with the ceremony," said Mark Sansom, Content Editor for The World's 50 Best Bars. "The hard work put in by the bars over the last year should be awarded."
Take a gander at the full Asia's 50 Best Bars 2020 list below.
Jigger and Pony, Singapore (Best Bar in Singapore and Asia)
The Old Man, Hong Kong (Best Bar in Hong Kong)
Coa, Hong Kong
Indulge Experimental Bistro, Taipei (Heering Legend of the List, Best Bar in Taiwan)
Atlas, Singapore
Native, Singapore
The Bamboo Bar at Mandarin Oriental, Bangkok (Best Bar in Thailand)
Manhattan, Singapore (Michter's Art of Hospitality Award)
The SG Club, Tokyo (Best Bar in Japan)
Aha Saloon, Taipei
Vesper, Bangkok
Sober Company, Shanghai
Bar Mood, Taipei* (Highest Climber)
Bar Trigona, Kuala Lumpur (Sustainable Bar Award, Best Bar in Malaysia)
Bar Benfiddich, Tokyo
Quinary, Hong Kong
Tippling Club, Singapore
The Wise King, Hong Kong
Speak Low, Shanghai
High Five, Tokyo
Bee's Knees, Kyoto* (Highest New Entry)
The Old Man, Singapore (Best New Opening)
D. Bespoke, Singapore
Tropic City, Bangkok
Gibson, Singapore
Draft Land, Taipei
Room by Le Kief, Taipei
Otto E Mezzo Bombana, Hong Kong
Charles H, Seoul
28 HongKong Street, Singapore
Rabbit Hole, Bangkok
Nutmeg & Clove, Singapore*
Backstage Cocktail Bar, Bangkok
Caprice Bar, Hong Kong*
The Pontiac, Hong Kong
Hope & Sesame, Guangzhou
Junglebird, Kuala Lumpur
The Odd Couple, Shanghai*
Bar Trench, Tokyo
Sidecar, New Delhi
Bar Orchard Ginza, Tokyo*
The Curator, Manila
Union Brasserie Bakery & Bar, Jakarta (Best Bar in Indonesia)
Lobster Bar & Grill, Hong Kong
The Back Room, Manilla
MO Bar, Singapore*
Alice, Seoul
Coley, Kuala Lumpur
Le Chamber, Seoul
Cham Bar, Seoul*
(*new entries)
Watch the full livestream below or view last year's list here.
For more information, visit The World's 50 Best Bars official website here.
Featured image: Jigger & Pony