AROMATICA, a renowned aromatherapy brand from Korea that blends indispensable aromatherapy parts that have been used for over 6000 years, continues to advocate their movement in treating skin and scalp in the most sustainable way. 
Jerry Kim, a first generation aromatherapist, established the company in 2004 after discovering that most personal care goods, everyday necessities, and skincare products highly contain artificial fragrances, which can be harmful to the majority of people. He then developed the concept of producing trustworthy, safe, and effective essential oils.
Utilising the soothing benefits of aromatherapy, AROMATICA sources only sustainably farmed ingredients from their origins to create the highest quality and toxic-free products. Having been a partner to the US environmental organisation EWG's Safe Cosmetics Campaign since 2009, here's how Jerry Kim keeps the brand at the top of its game in the world of aromatherapy.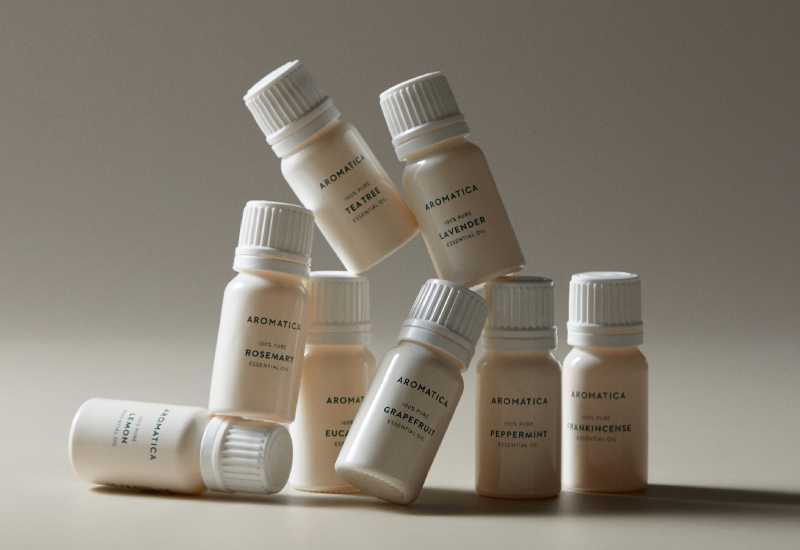 Share with us your journey in creating AROMATICA.
During my brief period living in Australia, I was surprised to find out that people use natural, organic and herbal products or aromatherapy products to prevent or treat their illness, instead of antibiotics prescribed from the hospital. That was kind of like a culture shock to me. Every family in Australia had a tea tree essential oil in their house, and they used it to treat wounds, insect bites, and even used eucalyptus essential oil to treat sinus infection. 
This is how I became so fascinated with essential oils and natural fragrances as well. After I left my corporate job a few years later, I launched the brand AROMATICA in 2004 and here we are, 19 years later.
Tell us more about AROMATICA's hero ingredients, how was the process of choosing and incorporating ingredients into your brand?
One of the key hero ingredients used in many of our AROMATICA products is rosemary. It has been used for centuries as a medicinal and culinary herb, and it is known for its energising properties that improve blood circulation. This plant is also known for its antimicrobial, migraine relief, and hair growth-promoting effects. So it makes sense for us to create a hair care line based on this natural, holistic ingredient.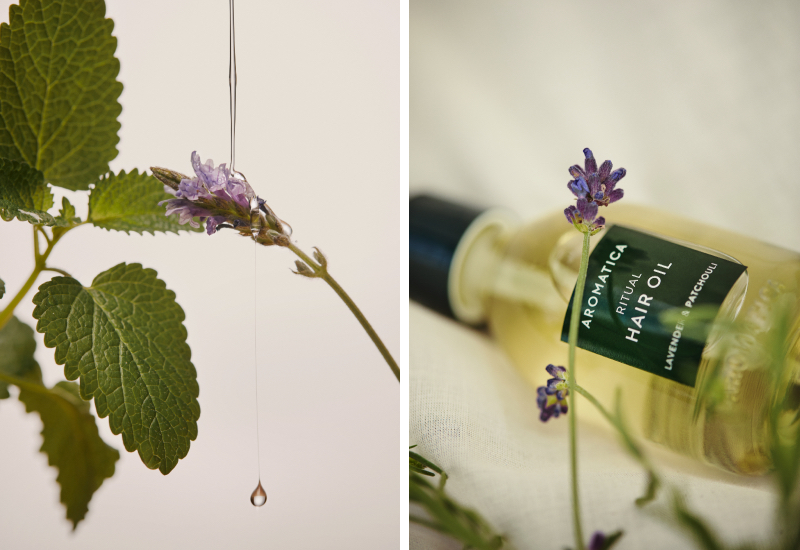 So what is the edge of AROMATICA compared to other aromatherapy brands?
Our sustainable and clean efforts. Those two words get thrown around a lot nowadays, but we have been a partner to the US environmental organisation EWG's Safe Cosmetics Campaign since 2009. In fact, the first brand to do so in South Korea. And 0n 2016, AROMATICA became the first domestic brand to receive the US EWG VERIFIED certification.
AROMATICA was also the first in the cosmetics industry to introduce recycled plastic containers, and currently uses 100% recyclable transparent PET plastic and 90% recycled glass containers for all products. We also launched the first refill station in Seoul, further encouraging a circular movement that encourages our customers to bring their own containers and refill their products without the unnecessary packaging.
We're not all the way there yet, but we want to inspire other brands in the industry to consider the environment and move towards environmental sustainability. As a pioneer of green beauty, AROMATICA ultimately aims to become the Patagonia of the cosmetics industry.
You're so passionate about advocating sustainability through your products. Why is this important to you?
We actually didn't start out as a sustainable brand. We were making preparations to apply for the Ecocert* certification in 2013 when we learned that not only our ingredients are extracted sustainably but also the packaging. I had taken pride in making cosmetics with natural organic ingredients, but I didn't realise the impact I had on the environment.
In your own words, what is ''Sustainability?''
Sustainability to me is encapsulated in our Join the Circle movement we're currently in South Korea. In line with our slogan "Save the Skin, Save the Planet", we want to pioneer a sustainable movement that proposes a circular life for all packaging, and thus become a company that minimises its impact on the environment in every step of the product's life: from production to elimination.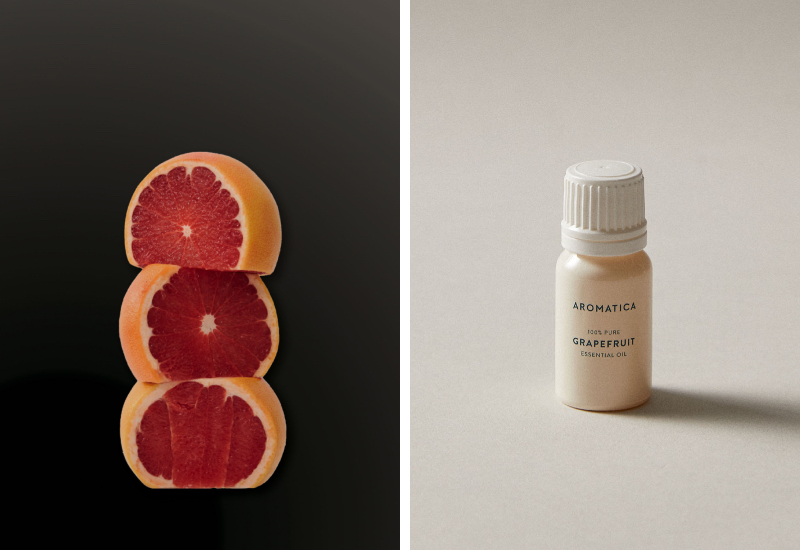 Tell us one of the biggest misconceptions regarding aromatherapy?
The notion that essential oils are harmful for the skin. Actually some essential oils, like tea tree can help address breakouts when applied directly. Essential oils are generally sage when the product contains less than 1% essential oil blended into skin care products, and less than 3% blended into body care products. 
We advise doing a patch test before using any of our products anyway but AROMATICA products with essential oils are safely blended based on skin type and target effectiveness so you are free to use on your face or body directly.
For those who are new, what are the must-haves products from AROMATICA?
Considering the weather in Malaysia, Rosemary Scalp Scrub and Rosemary Root Enhance is advisable for consumers in Malaysia with its scalp cooling effect. The salt from Lake Andes within Rosemary Scalp Scrub can thoroughly clean up dead skin cells and residue on your scalp, and Rosemary Root Enhancer can cool down your scalp temperature in airy texture. 
What's next for AROMATICA?
We want to spread out this positive impact to the global market in the near future. I also hope that in the future when people think of the sustainable beauty & life brands, we hope that AROMATICA is the first brand to come to their mind.