Singapore's Odette clinches the top spot as Asia's best restaurant for the second year running.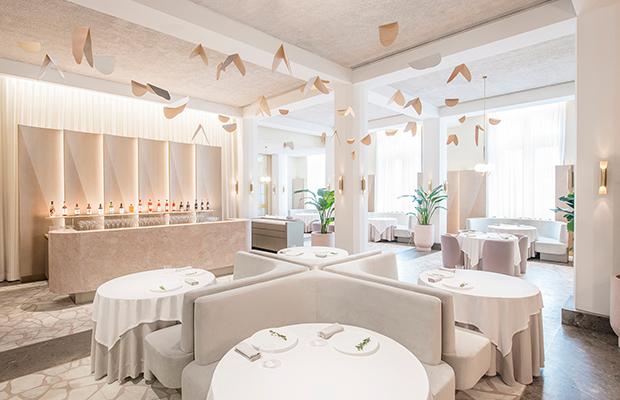 The dining scene is taking one of the worst blows in the history of the modern world with the global Covid-19 pandemic but the show continues to go on at Asia's 50 Best Restaurants that just announced its 2020 list.
As top chefs grapple with city lockdowns, temporary closures and food-supply interruptions, Singapore's Odette clinches the top spot as Asia's best restaurant for the second year running.
The Chairman in Hong Kong comes in as first runner up with its Cantonese fare while Tokyo kaiseki eatery Den sweeps up the second runner up spot. Hong Kong's Belon and Singapore-based Burnt Ends come in fourth and fifth respectively.
All winners were announced in a video livestream instead of the ceremony originally supposed to take place in Saga, Japan.
It's doubly meaningful for Odette as it was just awarded three Michelin stars in the Singapore edition of the Michelin Guide in 2019.
Chef Julien Royer told Bloomberg that his restaurant has been "working hard to support guests who have had to delay their visits and change travel plans."  He adds, "In unpredictable times food can be a source of comfort and now more than ever we wish to offer our guests the comfort of a beautiful and thoughtful meal above all else."
Without further ado, here is the complete list of Asia's 50 Best Restaurants. Below are the reasons that make the top ten so outstanding: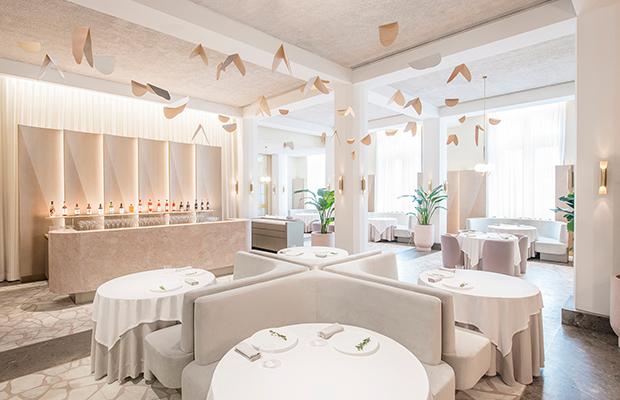 #1 Odette, Singapore
#1 Odette, Singapore
Located in the historic National Gallery Singapore, thanks to soft pops of pink, against a cream and grey backdrop, Odette's dining room conveys a feminine feel infrequently found in top-end establishments. The aesthetic was schemed by Singaporean artist Dawn Ng, and also incorporates original abstract collages of de-constructed food photography.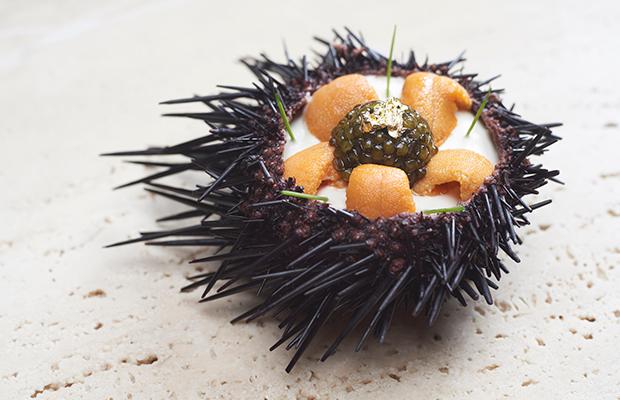 On the menu
On the menu
Beyond signature dishes like Normandy brown crab with wasabi oil and Nashi pear, and Kampot pepper-crusted pigeon, find Royer's elegant touch – which reflects his French background yet Asian environs – in plates of miso-glazed endive, and spot prawn tartare capped with a mussel-imbued cream and caviar.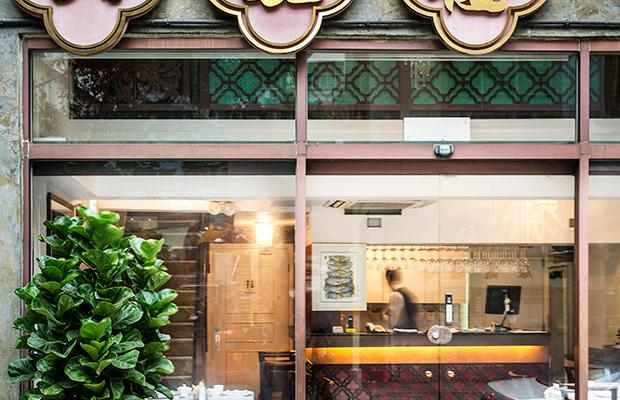 #2 The Chairman, Hong Kong
#2 The Chairman, Hong Kong
While Chinese cookery is often wed to longstanding recipes from the past, The Chairman follows an original ingredient-driven – and concept-inspired – path. Traditional skills shape carefully sourced seasonal ingredients, but ultimately yield wholly new contemporary Cantonese dishes. The explosive result earned The Chairman this year's award for The Best Restaurant in China, sponsored by Cinco Jotas.
On the menu
On the menu
The perennial favourite is Chef Kwok Keung Tung's steamed flowery crab in aged Shaoxing wine and chicken oil with flat rice noodles.ver the last year, the chef, along with owner Danny Yip, have developed a fresh range of seasonal dishes inspired by forgotten luxury ingredients from sourthern China. After making pilgrimages to remote villages, the team has procured unsung products like 20-year-pickled lemon, sugar-roasted chrysanthemum and elusive fresh mini water crabs.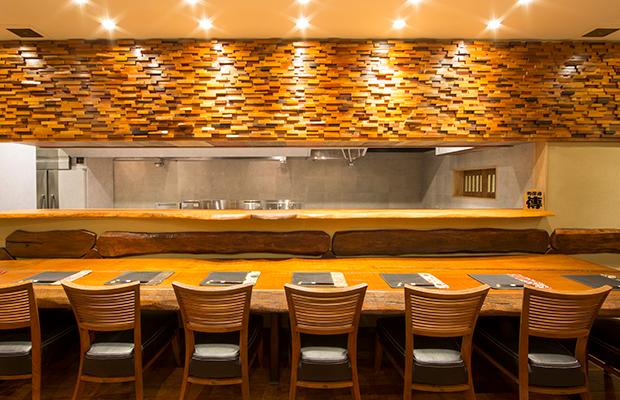 #3 Den, Tokyo, Japan
#3 Den, Tokyo, Japan
Den truly embraces the traditional Japanese philosophy of selfless hospitality, making diners feel a part of the family. This earnestness helped the restaurant win the Art of Hospitality Award for Asia's 50 Best Restaurants 2017. Hasegawa's humble, playful personality also earned him the Chefs' Choice Award in 2019 – the only prize voted for by the chefs of the Asia's 50 Best Restaurants list.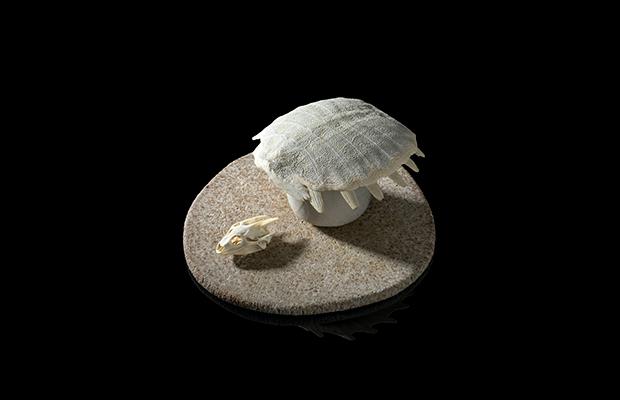 On the menu
On the menu
International influences can be found as light touches on traditional Japanese cuisine in Hasegawa's seasonal eight-course menu. Enjoy the signature garden salad composed of 20 vegetables reaped daily (practically the whole garden) or 'Den-tucky fried' chicken wings with a hidden surprise, presented in a fast-food takeaway box.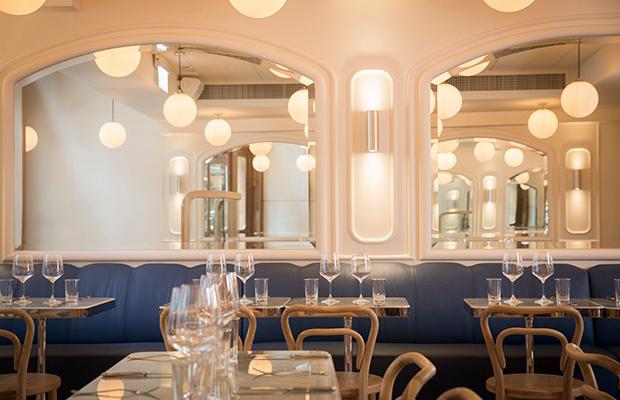 #4 Belon, Hong Kong
#4 Belon, Hong Kong
Named after the bulbous European oyster traditionally found in Brittany, Belon mixes the vibrancy of the Hong Kong strip with a bustling Parisian bistro in the Soho district. Using an array of fine local ingredients, Belon showcases pared-back technique, with former Per Se and Epicure chef Daniel Calvert at the helm. After making its debut in the Asia's 50 Best Restaurants list in 2018, Belon was the Highest Climber 2019, rising 25 places to No.15. This year sees it push further still as it breaks into the top five.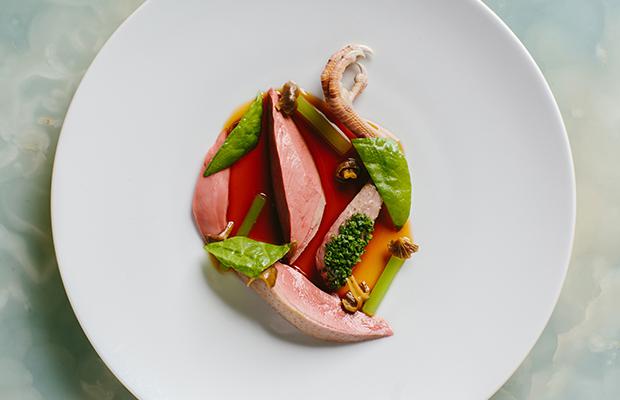 #4 Belon, Hong Kong
#4 Belon, Hong Kong
An evening at Belon might start with Calvert's homemade leavened bread with salted Channel Island butter, followed by a starter of foie gras au torchon with peaches and celery leaves. For dessert, a Sindhri mango and lime mille-feuille shows Calvert's skill at blending Asia with France with aplomb.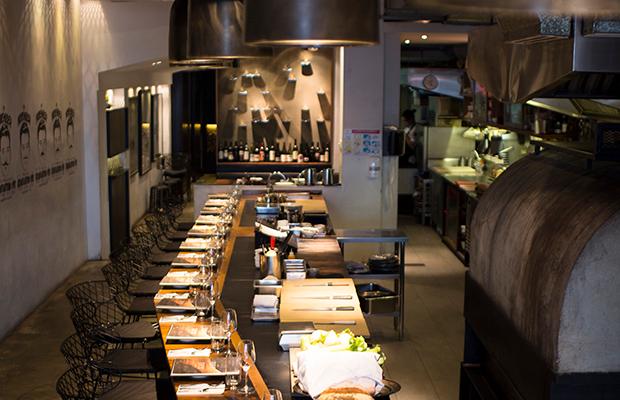 #5 Burnt Ends, Singapore
#5 Burnt Ends, Singapore
A four-tonne, two-oven brick kiln designed by chef-owner Dave Pynt, who won the Chefs' Choice Award in 2017, dominates the busy open kitchen. Almost everything here – from quail eggs to an 80-day dry aged rib – is touched by the kiln's heat and smoke, or by the custom grills­­­­: Burnt Ends' heart and soul.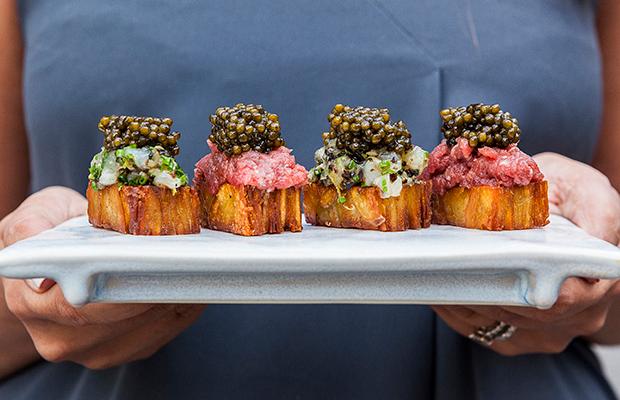 On the menu
On the menu
Though grill-focused cookery might bring to mind animal proteins aplenty, Burnt Ends is certainly not a one trick pony. Sure, one will find a charred flat iron and rosemary-imbued lamb, but those dishes fall into place along garlic brown butter-laced king crab, and garlic shoots dressed with gremolata.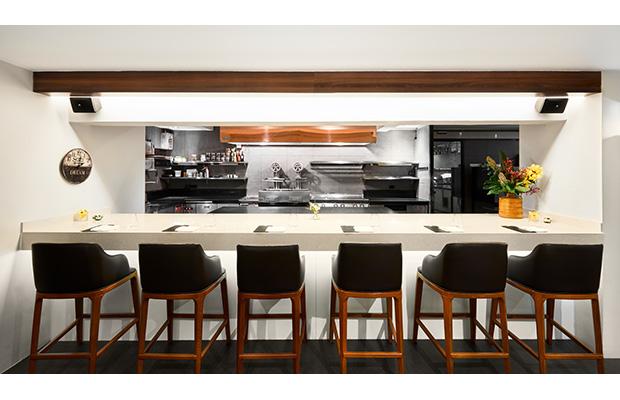 #6 Sühring, Bangkok
#6 Sühring, Bangkok
In a city where German food offerings are sparse, the arrival of Sühring's light, contemporary fare in 2016 was immediately welcome. Using seasonal ingredients and a large dose of technical skill, twins Thomas and Mathias Sühring offer tasting menus of seasonal dishes inspired by their home country. Sühring was the second highest new entry to Asia's 50 Best Restaurants at No.13 in 2017 and has remained in the top ten for three consecutive years, winning the award for The Best Restaurant in Thailand in 2020.
#6 Sühring, Bangkok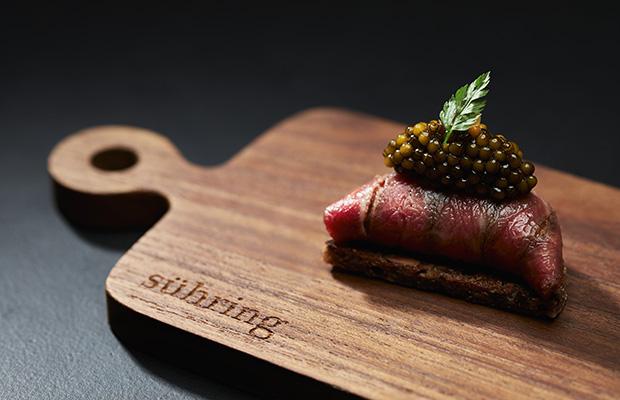 On the menu
On the menu
Sühring has quickly gained a loyal following thanks to dishes like 'Frankfurter grüne Soße,' a version of a traditional German sausage with sour cream featuring seven different herbs, served with boiled potatoes and smoked eel, and Spätzle, a type of pasta found in southern Germany.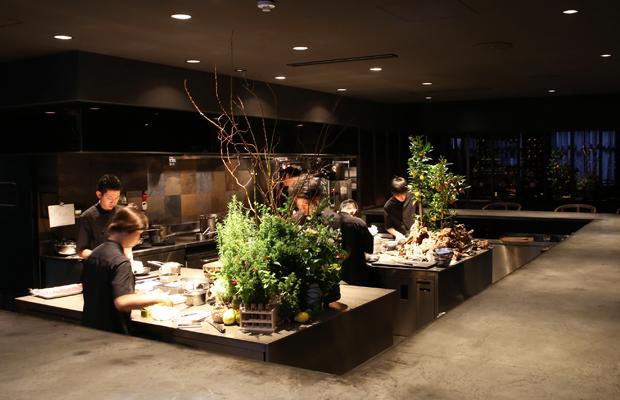 #7 Florilège, Tokyo, Japan
#7 Florilège, Tokyo, Japan
Florilège, meaning anthology in French, is the stage for chef Hiroyasu Kawate's imaginative modern French cooking. He plays with temperature and texture and isn't afraid to combine produce sourced from France with Japanese ingredients. Must-try dishes include mackerel and blue cheese, squid and fromage blanc, as well as manjū dumplings stuffed with pigeon and simmered in port wine. The restaurant first won the One To Watch Award in 2016 and has remained within the top ten of the Asia's 50 Best Restaurants list for the last three years.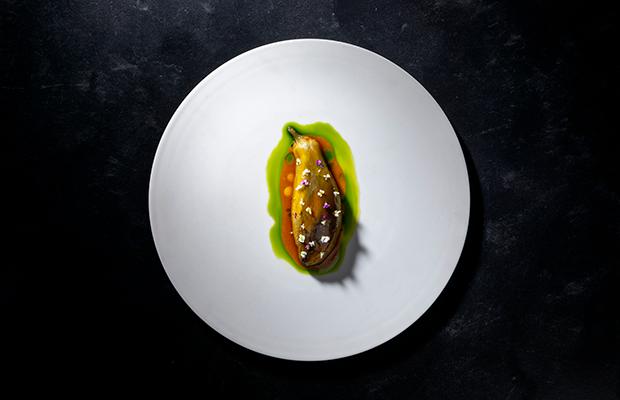 On the menu
On the menu
The restaurant's signature dish is sustainable beef carpaccio made with meat from Miyazaki cows that are slaughtered at 13 years old (that's four or five times older than most are when they meet their maker, allowing them to calve five or six times before they go to slaughter). The colourful dish includes beetroot purée, smoked potato purée and a sorbet of red apple.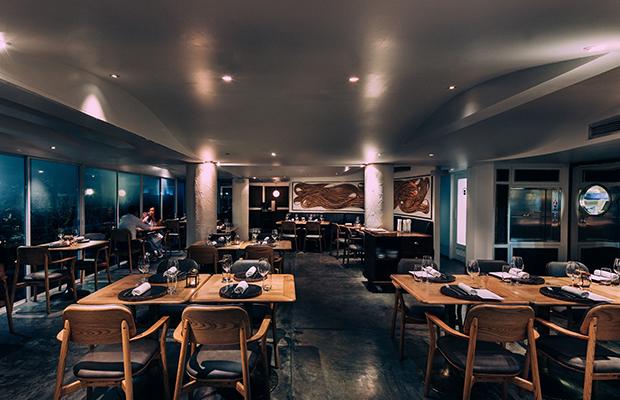 #8 Le Du, Bangkok
#8 Le Du, Bangkok
It might sound French, but the name Le Du actually derives from the Thai word for 'season', and seasonal Thai ingredients are the focus here in progressive French-influenced dishes that focus on specific regions of Thailand.
On the menu
On the menu
There's a delicate balance between sweet, sour and spice in creations such as 'khao kluk kapi', which arrives as a shrimp paste-based brown rice risotto served with grilled prawn. Don't miss the signature 'khao chae' – shrimp and pork pâté with pickled radish, roasted chilli and a scoop of fragrant jasmine ice cream.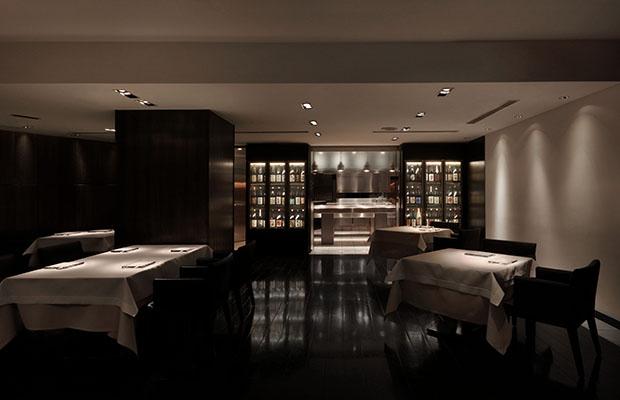 #9 Narisawa, Tokyo, Japan
#9 Narisawa, Tokyo, Japan
Chef Yoshihiro Narisawa is a pioneer in the world of Japanese cooking, taking a cuisine baked in tradition and applying new techniques learned through experience and years working with top chefs across Europe, South America and Asia.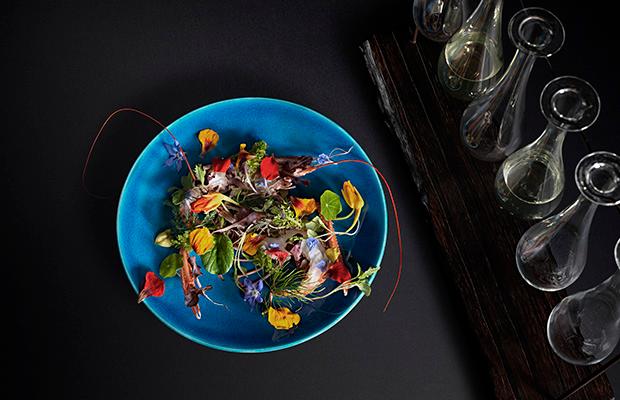 On the menu
On the menu
Described as precise, whimsical and delicious, the menu is constantly changing with the seasons, so diners should expect creative dishes cooked with the freshest Japanese ingredients. The chef says he is inspired by all his senses, leading to multisensory creations that incorporate sound, sight, aroma, texture and taste.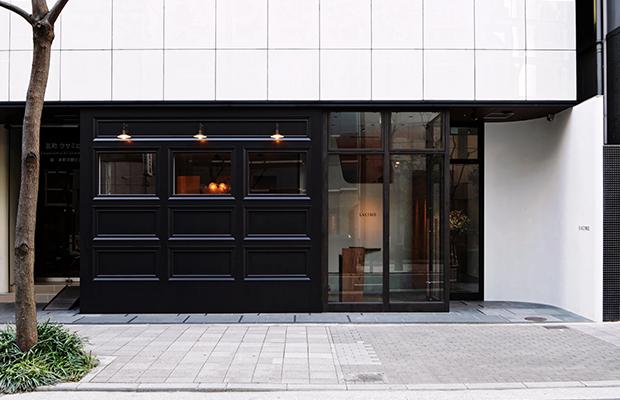 #10 La Cime, Tokyo, Japan
#10 La Cime, Tokyo, Japan
Who helms the kitchen? Chef Yusuke Takada. He studied at the Tsuji Culinary Institute, and later moved to France where he worked at Taillevent and Le Meurice, before setting up La Cime in Osaka's bustling Hommachi district in 2010. A much loved and respected figure in the Asian gastronomic scene, Takada receives the Inedit Damm Chefs' Choice Award 2020, through which the cooks behind the restaurants on the Asia's 50 Best list recognise an outstanding peer.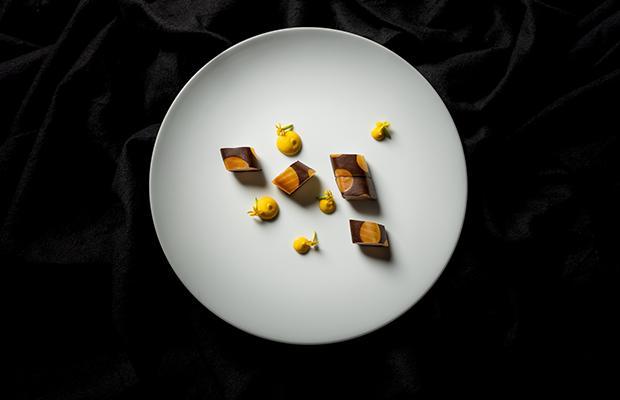 On the menu
On the menu
Takada likes to incorporate ingredients such as citrus from his birthplace, the southern island of Amami Oshima, which lies between Kyushu and Okinawa. He also draws inspiration from the dishes he grew up eating that were cooked by his mother and grandmother.
(Swipe left for more)
11. Les Amis — Singapore
12. Vea — Hong Kong
13. Indian Accent — New Delhi
14. Mingles — Seoul
15. Gaa — Bangkok
16. Sorn — Bangkok
17. Il Ristorante Luca Fantin — Tokyo
18. Mume — Taipei
19. Neighborhood — Hong Kong
20. Fu He Hui — Shanghai
21. Jaan by Kirk Westaway — Singapore
22. Wing Lei Palace — Macau
23. Sichuan Moon — Macau
24. Nihonryori RyuGin — Tokyo
25. Seventh Son — Hong Kong
26. JL Studio — Taichung, Taiwan
27. TocToc — Seoul
28. Zen — Singapore
29. Sazenka— Tokyo
30. Ministry of Crab — Colombo, Sri Lanka
31. Amber — Hong Kong
32. 8 ½ Otto e Mezzo Bombana — Hong Kong
33. Lung King Heen — Hong Kong
34. Hansikgonggan — Seoul
35. Ode — Tokyo
36. Raw — Taipei
37. Locavore — Bali, Indonesia
38. Paste — Bangkok
39. Bo.Ian —  Bangkok
40. La Maison de La Nature Goh — Fukuoka, Japan
41. Ultraviolet by Paul Pairet — Shanghai
42. Corner House — Singapore
43. Shoun RyuGin — Taipei
44. Toyo Eatery — Manila
45. Bukhara — New Delhi
46. Sushi Saito — Tokyo
47. 80/20 — Bangkok
48. L'Effervescence — Tokyo
49. Inua — Tokyo
50. Nouri — Singapore
(Source: World's 50 Best Restaurants)