Louis Vuitton has unveiled its latest campaign—starring house ambassador Alicia Vikander and LV's close friend, Kid Cudi—the campaign introduces the new releases of the Maison intriguing LV Volt Jewelry Collection. 
The collection features an abstracted version of the L and the V working together to find its energy, establishing rhythm, and expressing beat. The official release reads, ''Two initials become the unit of measurement of a powerfully graphic universal language, which transcends borders and genders.''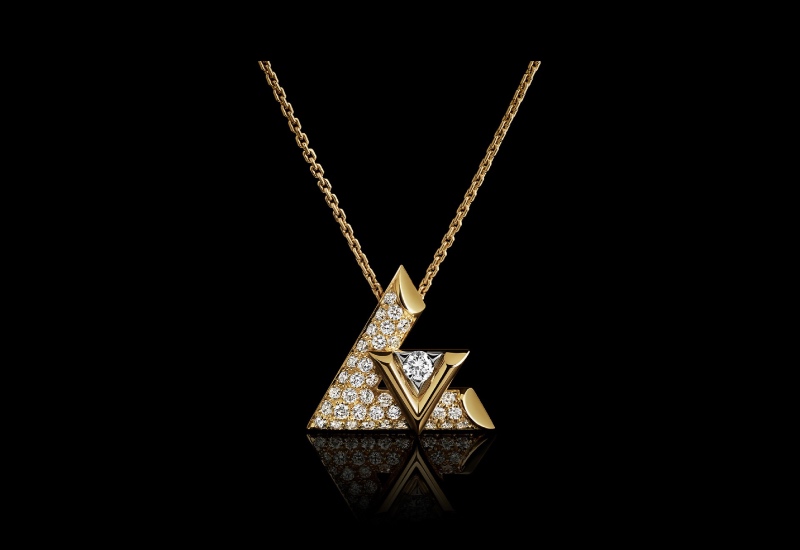 First launched in 2020, the LV Volt was designed by Francesca Amfiheatro, Louis Vuitton's Creative Director for Watches and Jewellery, to explore the house's esoteric artistry. This year, the collection includes pieces that were totally made to push boundaries and gender restrictions, highlighting yellow gold and diamond rings, as well as an innovative and artistic brooch in 18-carat white gold.
The pendants and ear studs of these famous pieces are now studded with diamonds in white or yellow gold. To highlight the glitter of the diamond, an inventive setting is built around three triangular white-gold claws. 
Lastly, the upgraded 2022's LV Volt Play bracelets feature a jewellery adaptation of their own cords. The primary design in 18-carat yellow gold symbolises the rhythm of the L and V. The bracelets also feature an inventive braid of glittering yellow-gold threads and red or black polyamide fibres. The geometric clasps add to the contemporary feel of this beautiful unisex bracelet. 
Swipe to see the LV Volt 2023 collection: