There is an 'adik' in all of us, and we would do well to get in tune with them. This is the concept behind ALIA B's new Pink October initiative in collaboration with Malaysian artist Dhan Illiani Yusof. The philanthropic initiative, in conjunction with Childhood Cancer Awareness Month and Breast Cancer Awareness Month, is in support of National Cancer Society Malaysia (NCSM) and Children's Home of Hope.
In previous years, ALIA B's philanthropic efforts supporting the National Cancer Society Malaysia have involved personalities and artists like Sofia Haron and Tunku Nadia from the DJ duo Twinkies. This year, the brand has enlisted the help of Dhan Illiani Yusof, who has lent her artistic talents to create an artwork titled 'Sincerely, Adik' which will feature in ALIA B's newly released set of printed oversized T-shirts and sweaters.
The positive reception of collaborations in the past has led the team at ALIA B to make the initiative a platform for artists. 
"We have such an inspiring pool of young artists in Malaysia," says Alia Bastamam, designer and founder of ALIA B. "But I specifically wanted this to be a platform for young female artists, because for me, the messages from young women seem like a whisper when really they're loud and clear – I want that for them."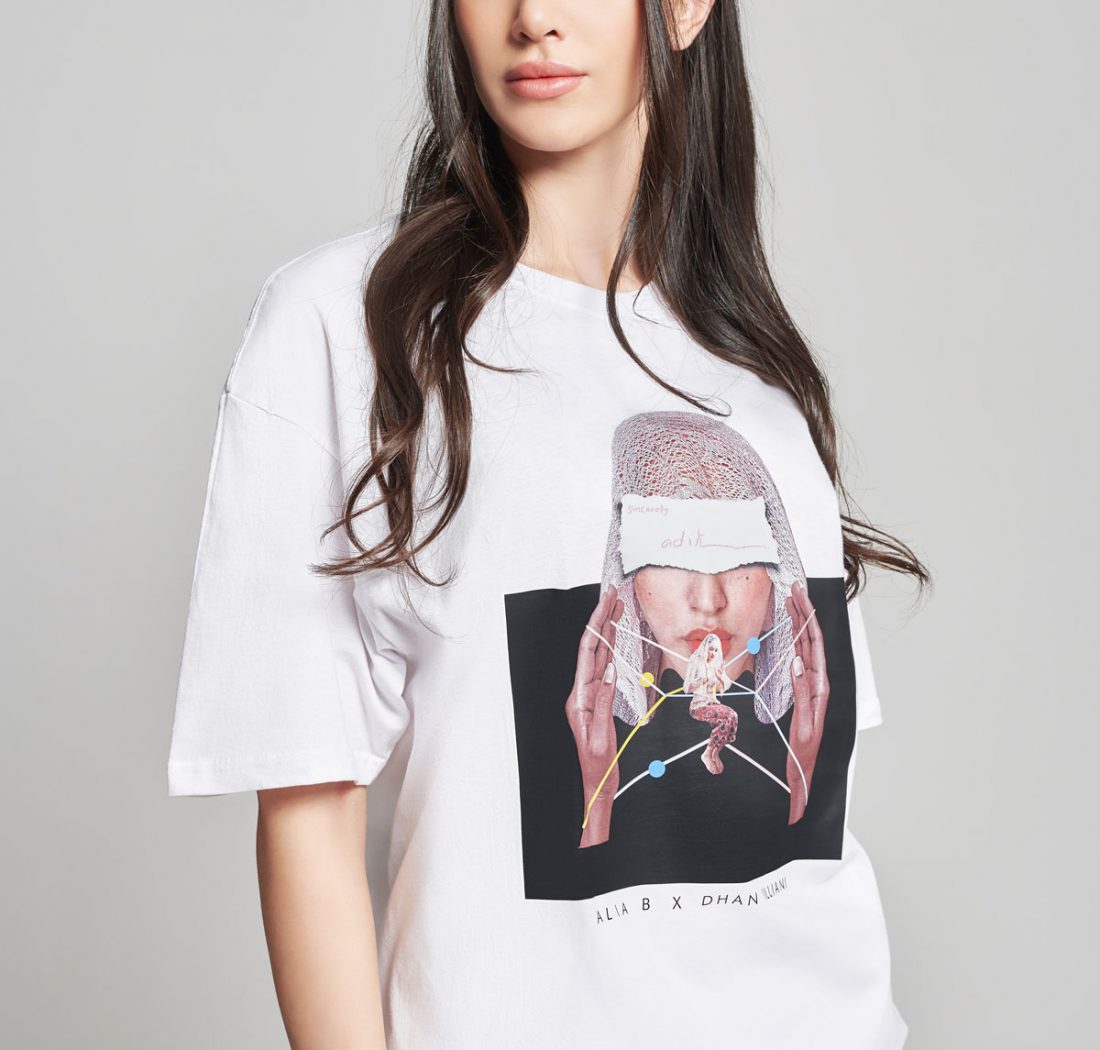 Inspired by the art of play
Dhan's artwork explores the idea of 'adik', a name Malaysians often use for a child or someone younger. Encompassing notions of endearment and agelessness, the broad term takes on a symbolic form that asserts there is an 'adik' in everyone.
"For the collaboration, I want my work to speak of how children shape a better future," the artist explains. "Through their most innocent, nonsensical and unrealistic dreams, children are inspirational with their spirited bravery to express – all just by being themselves and sharing that magic with the world."
The artwork, centred around a butterfly shape formed by Dhan's hands playing Cat's Cradle with rubber bands, is described as representing the fluidity and continuous change of a child growing their own wings. "Even as adults, we are still growing and learning; finding our place in society and the world; discovering and realising the colours in our wings," she adds.
View this post on Instagram
A multi-disciplinary artist focusing on visual and performance art, Dhan Illiani's work ranges from fine art, installations to photography, fashion design and poetry. Her works often experiment with the idea of 'playing' in the context of adulthood, and has been shown in Malaysia, Indonesia, London and New York.
"Dhan's mixed-media collages struck a chord with us – we love her voice for storytelling, eye for composition and aesthetically, Dhan is nothing short of cool," shares Alia about the choice to collaborate with Dhan for this year's initiative.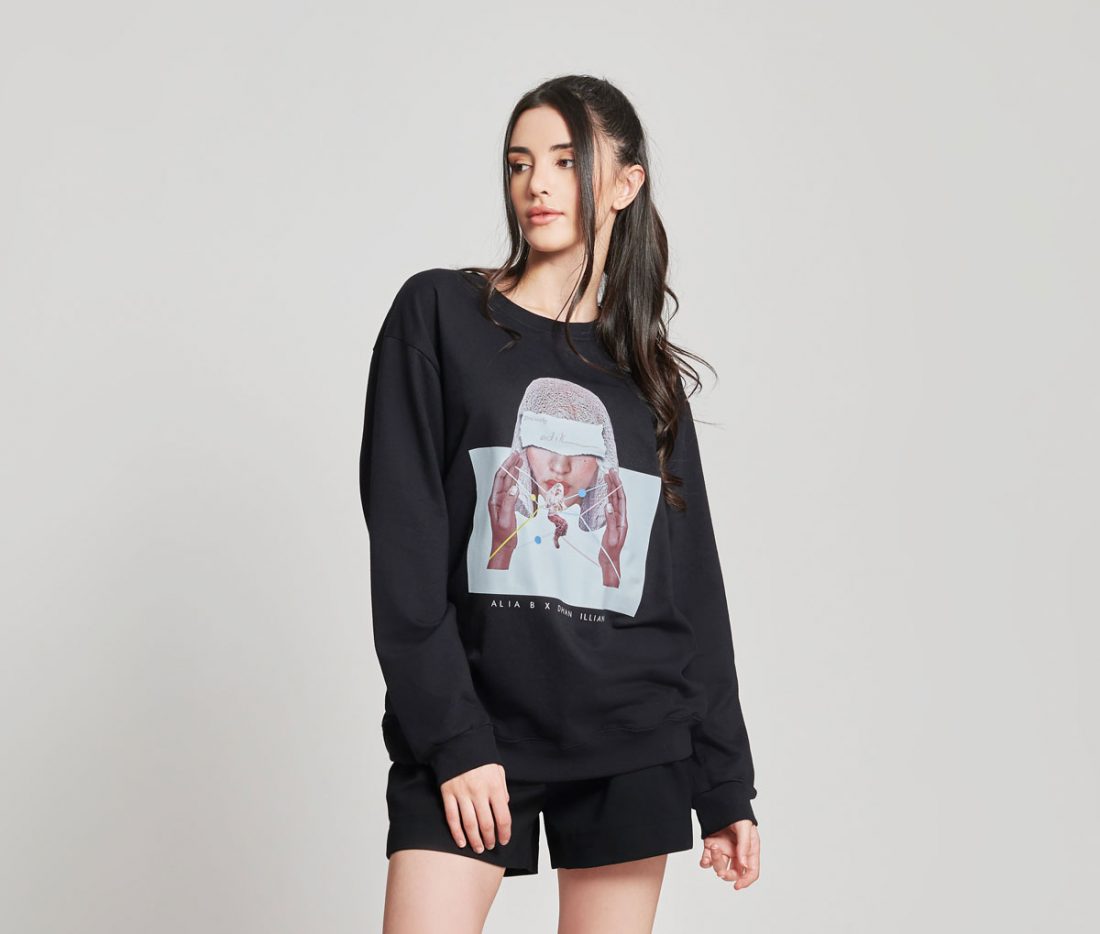 The ALIA B X DHAN ILLIANI collaboration is now available exclusively on alia-b.com
Proceeds from the sales will be directed to National Cancer Society Malaysia and Children's Home of Hope.