After trade tensions between Paris and Washington caused a halt in the merger between LVMH and Tiffany and Co last September, the deal was finally sealed yesterday more than a year on since the news was first announced.
The acquisition of the iconic US jeweller will see a major transformation to the world's largest luxury conglomerate's Watches & Jewellery division and make a valuable addition to the 75-strong brands – the likes of Louis Vuitton, Christian Dior and Bulgari – in its portfolio.
Related: A timeline of how LVMH became the world's largest luxury conglomerate
Following the closing of the transaction, LVMH has announced three key leadership appointments at Tiffany, namely Alexandre Arnault, Antony Ledru and Michael Burke.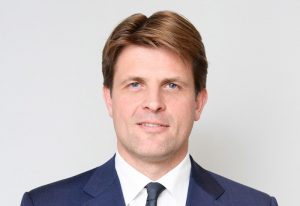 Replacing Alessandro Bogliolo as the CEO of Tiffany & Co is Anthony Ledru, previously Executive Vice President, Global Commercial Activities at Louis Vuitton. This marks a homecoming for the frontrunner, who has spent two years as former Senior Vice President of North America at Tiffany prior to signing with Vuitton.
Bogliolo brings with him more than 20 years of experience in the luxury industry, including in the jewellery sector with his experience at Harry Winston and Cartier.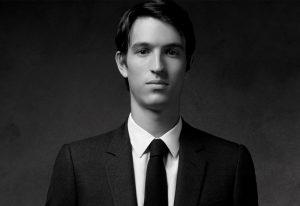 Alexandre Arnault is the second eldest son of Bernard Arnault, chairman and chief executive of the group. He has previously held the position of CEO at premium luggage company RIMOWA and will now assume the role of Executive Vice President, Product and Communications of Tiffany, effective immediately.
Next to Bogliolo, the 28-year-old's appointment is key to the dawn of a new era for Tiffany. Judging by his success at RIMOWA – marked by blue-chip collaborations with names such as Dior, Moncler, Fendi and Supreme as well as the expansion of its product range to include accessories like phone cases and a watch case – Arnault's Tiffany will likely see a fresh approach to "luxury" as we know it.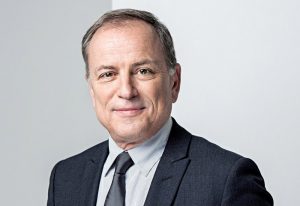 Lastly, Michael Burke will become the new Chairman of Tiffany Board of Directors, in addition to his current role as Chairman and Chief Executive Officer of Louis Vuitton.
The trio will be taking over helm at a challenging time, with Tiffany suffering a big hit during the pandemic having lost its tourist-heavy demographic. Aside from strengthening the company's position in Eastern markets, they face the possibility of redefining the brand's core identity and branching out from engagement rings into novel categories.
Photos: Getty Images