Albert Lim is the owner of some of the most exquisite timepieces in the country but it is not the hefty pricetags nor brand prestige that entices him.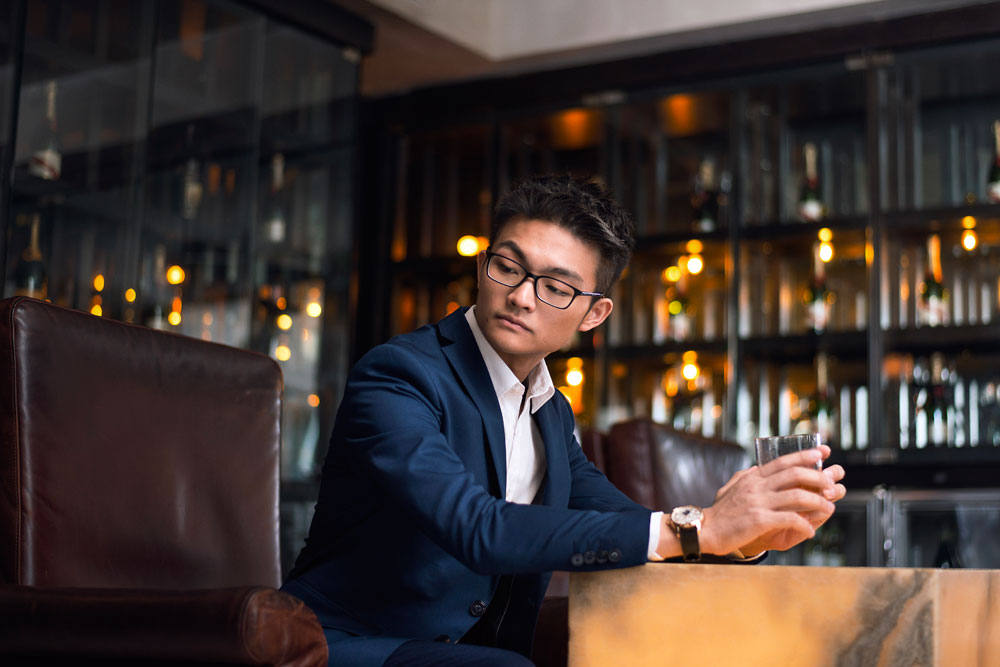 What a gentleman wears on his wrist says a lot about his character. More than just an accessory that completes his look, sporting a watch implies he holds the concept of time in high regards and, in consequent, also the order of his life.
Albert Lim lives and breathes by that.
"My family has always instilled the virtue of appreciating time, especially the rare moments spent with friends and family," opens up the son of Tan Sri Lim Kang Hoo, founder and chairman of Iskandar Malaysia and Ekovest. Time is indeed a luxury hard to come by for the family in between the many development projects they are spearheading in the country, among them currently being the Iskandariah projects in Johor, the EkoCheras and EkoTitiwangsa developments in the Klang Valley and as of this year, the Bandar Malaysia High Speed Rail plan.
That appreciation for time manifested itself in a collection of some of the most exquisite watches for Albert, who was first introduced to the world of watch collecting by his father. Today, he is the owner of some of the most exquisite pieces himself but it is not the hefty pricetags nor brand prestige that entices him.
Powered by craft
It is what lies inside the watches that draws the young man's awe and respect.
"What fascinates me is that here is a mechanism that sits on your wrist, with no electrical components whatsoever, that is able to tell time with such accuracy and precision with varying complications," he explains. "There are watches that can tell you what day February 22 is 20 years from now and there are watches that can tell time with subtle tickings or vibrations, all without electrical components."
Having said that, it doesn't mean brands don't play a role in his watch-collecting journey; they do, just not in the way most people see it. While others look at the prestige each name evokes or the pricetag each carries, it is the heritage and tradition of these watchmaking names that compel him.
"There's a lot of history and tradition with watches to be discovered, each still remaining relevant by meeting modern craftmanship today," he reflects. "Panerai was made for the army during the world war; Ball Watch has gas-induced luminuous markers because they were built for the train conductors in the combustion chambers that are sooty and dark; A. Lange & Sohne was heavily influenced during Hitler's reign in World War 2 because they're German. These brands are a part of our world history just as they have tracked them."
Collecting art, not prestige
Since starting his collection many years ago – which incidentally started with a TAG Heuer bought with his own money from small entrepreneurial efforts in his university days – he has finetuned a methodology of his own in deciding what to add to his diverse portfolio.
"I buy watches based a lot on patented development," he tells. "I constantly look at what's new. I always ask, how can we make something that's already complicated even more refined. I'm looking at brand value, brand growth, and most of all, I'm looking at fun. A passion isn't a passion unless you're having fun."
His biggest peeve of the industry are those who collect watches not for what the timepieces can do but for the prestige.
"One thing that vexes me is when a collector wears a watch as merely a lifestyle statement of a brash luxury," he isn't afraid to put forth. "Watches are expensive because of the amount of time and effort put into creating it. It shouldn't be because it's just a marketing gimmick."
"The other thing is when people use the word investment a bit too loosely," he adds. "The truth of the matter is, a lot of watches don't appreciate. If you want something that appreciates in cost, you're better off investing in property. A lot of watches lose value the moment you purchase them."
He even has specific examples to cite: "Some watches store value very well like some vintage Rolexes. Another example, a Patek Philippe made in different varying cases or for certain celebrities, are auctioned off at very high prices. These are the ones you should be looking at for investment. Even then it's the attachment of these names that make it valuable, not so much the watch itself."
"Luxury is practical"
Moving forward, he is going down the practical path with his collection.
"Luxury, in my opinion, should be purposeful. It has to make sense, serve a purpose and be practical," he tells.
For the watch enthusiast looking to start their own collection, he has one advice – diversify. He favours the likes of A. Lange & Sohne, Patek Philippe and FP Journe on a personal level, yet in his collection, they sit next to his faithful old Casio G-Shock.
"Don't be so brand centric," he says. "To label yourself a true blue watch lover, you need to look beyond the scope of what you know. If you stick only to just what you know, you'll never be more than who you currently are."
But more than anything, it is important to know what you're seeking to get out of the watch. "It comes down to what you're after," he advises. "What your priorities are – your lifestyle choices."
Knowing full well how much pressure getting your first luxury watch can be, he advises first-time buyers to listen to their hearts.
"Watches that are technically impressive are also very expensive, so it's more important to be able to tell a story with it," he shares. "Build your character with it so 10 years down the road when you're having dinner with your mates, you can tell the story behind this first watch. It need not be anything groundbreaking but the story should be personal."
In fact, this is the main reason why he first fell in love with watches. "That's the most beautiful thing with watches. It tracks time and, more than that, your memories and stories that come with it."
Albert's watches are more than just prized possessions. They are part of his journey, each a representation of a different chapter in his life. Here, he shares 5 of his favourite pieces from his private collection: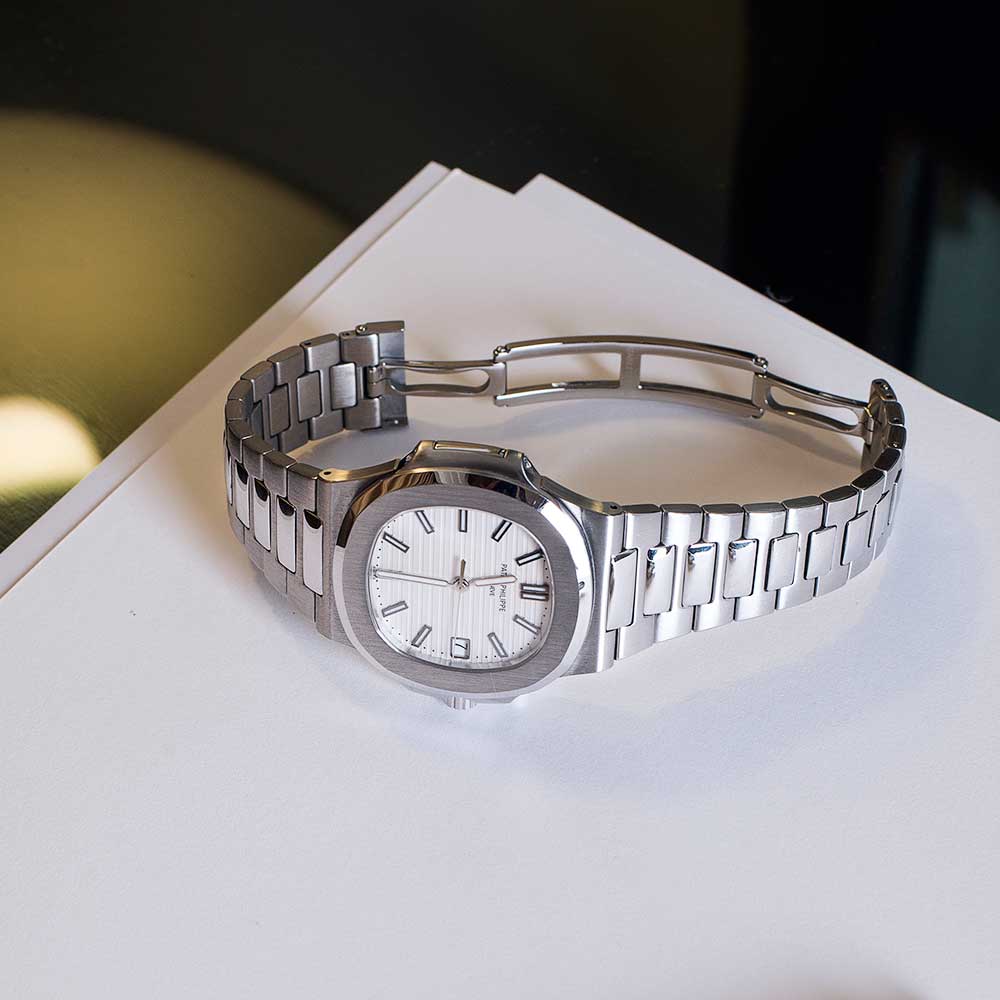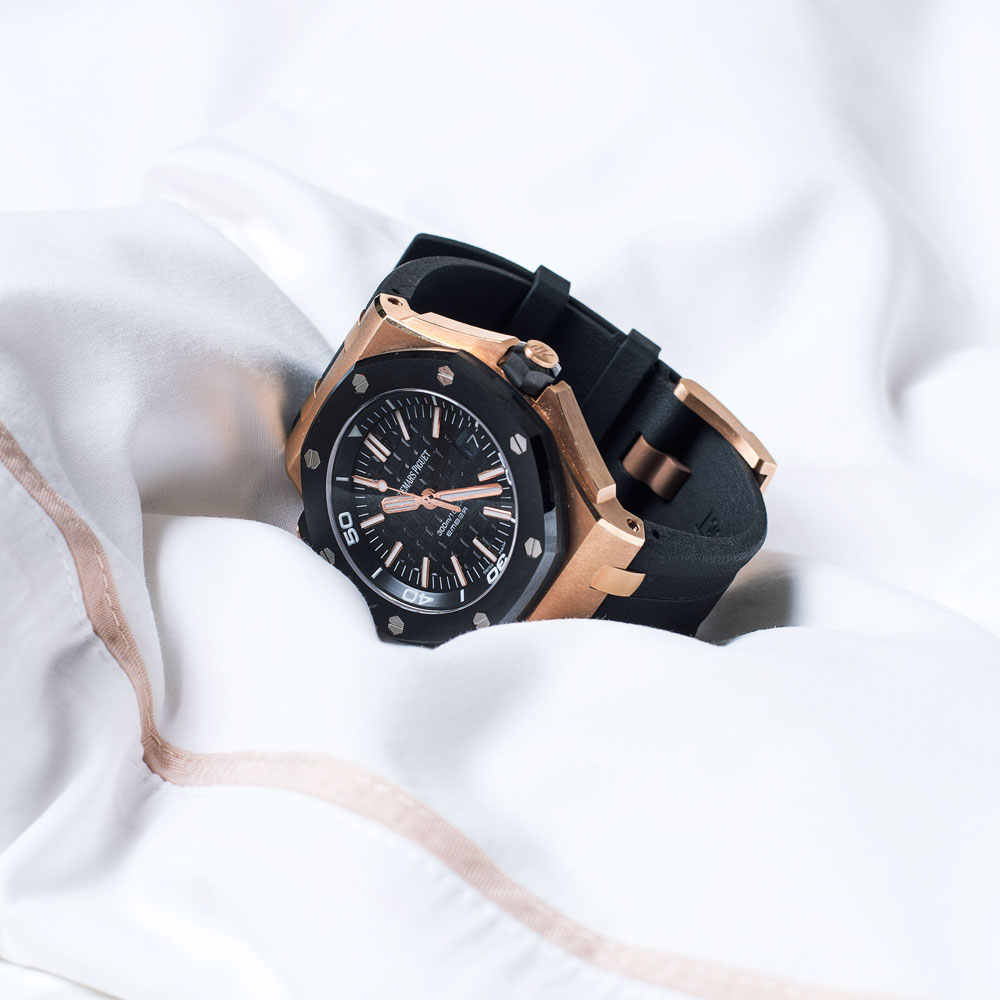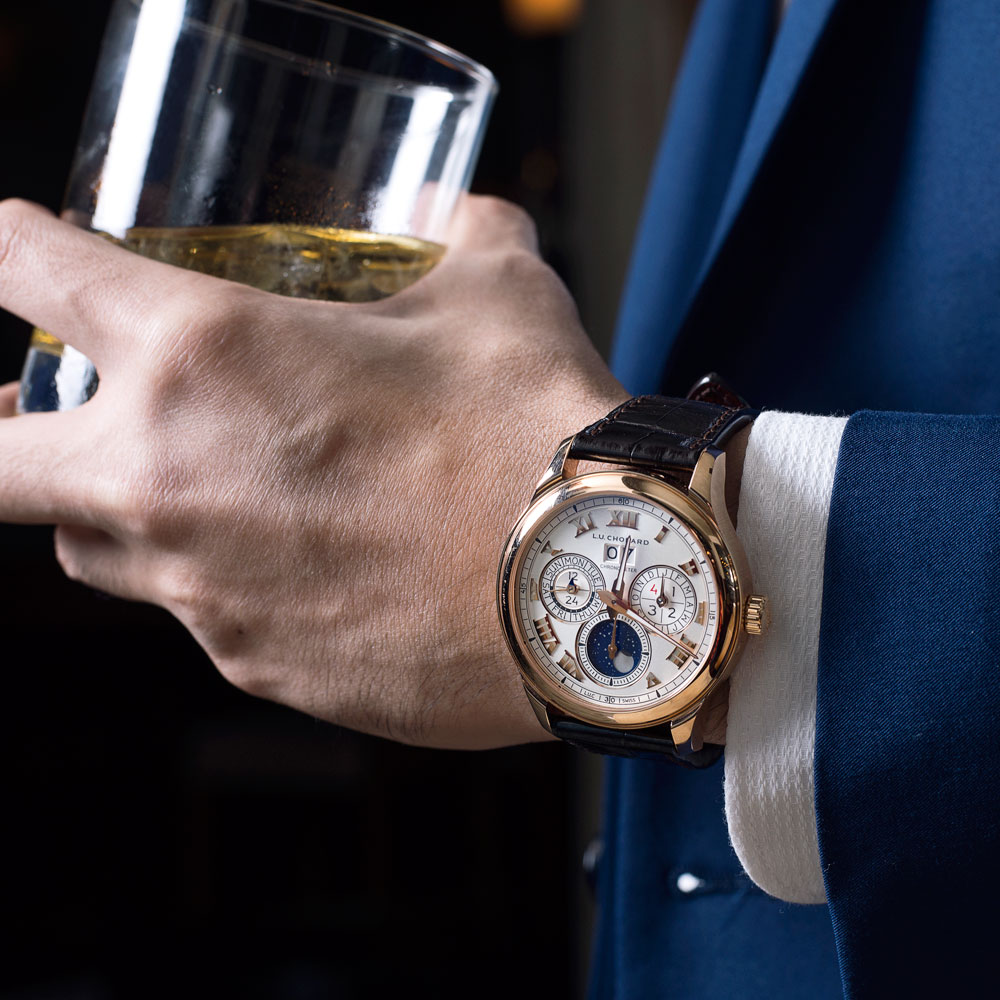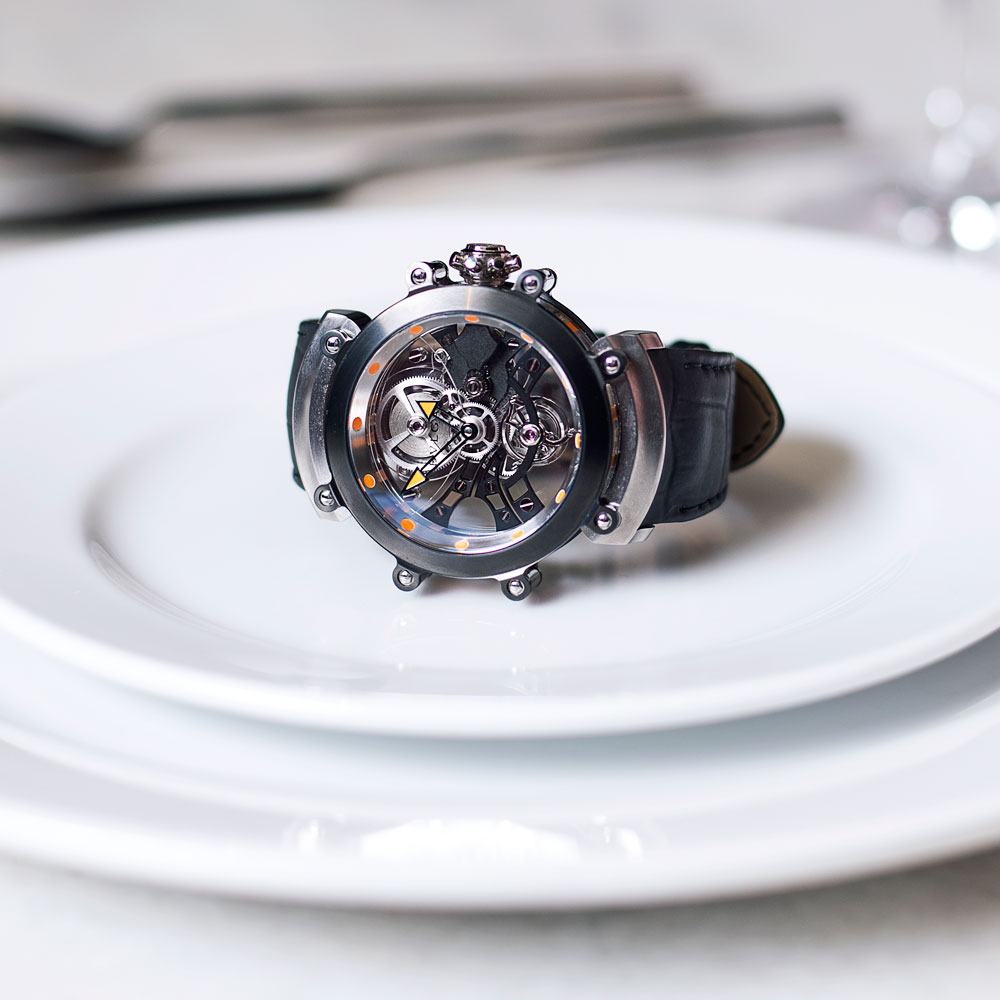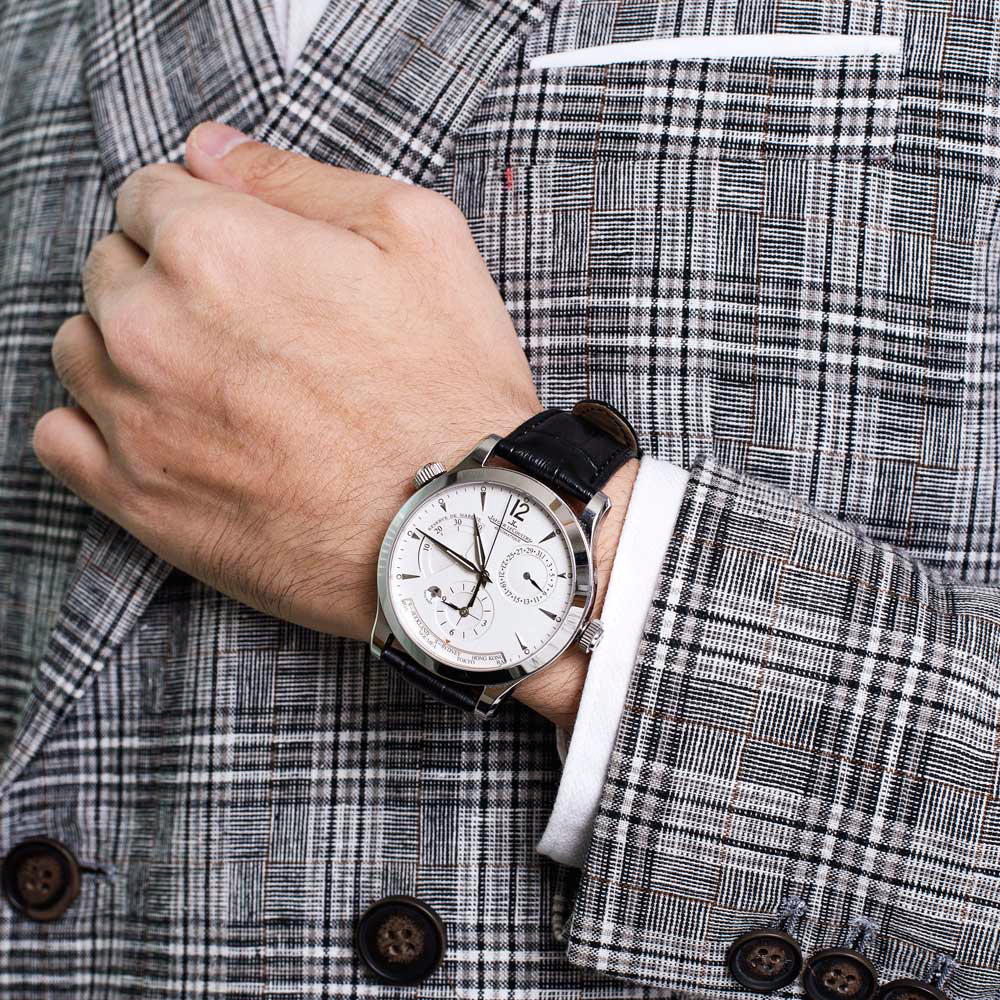 For more updates from Albert and his watches, follow him on his Instagram page @albertlcy.
Styling: Max Mak 
Grooming: Gavin Soh
Location: The Westin Kuala Lumpur