Distinction has its place but so does subtlety. When it comes to both, Sushi Hibiki has rightfully earned its reputation as one of the top restaurants for the finest authentic Japanese omakase in Kuala Lumpur. 
Discreetly located behind an unassuming wooden door in Four Seasons Place in Kuala Lumpur, the restaurant is helmed by Chef Makoto Saito Sam who brings with him over 20 years of experience working in various countries from Italy to Australia before settling in Malaysia.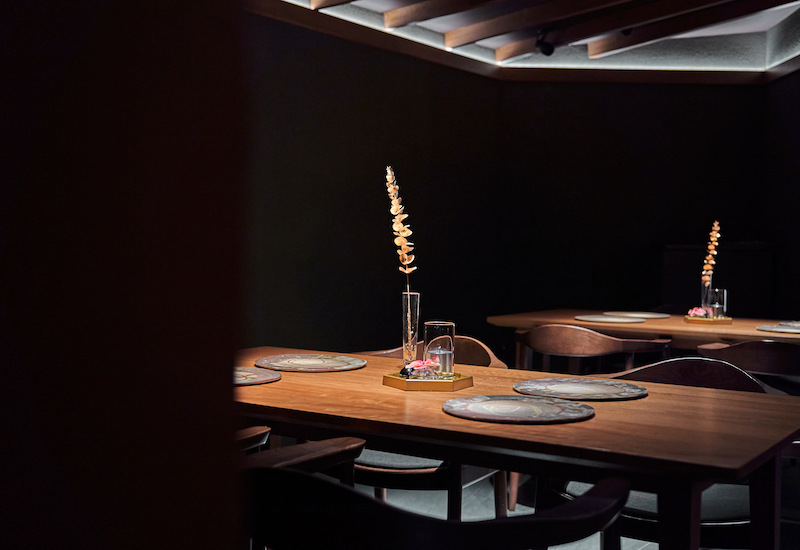 As far as omakase spots go, this is a place that is not concerned with gaining popularity through competing with the rest. Rather, Sushi Hibiki prides itself on being understated and ingenious in its craft, offering a refined dining experience to those who walk through its door. 
The same can be said of KI NO BI gin with which Sushi Hibiki is partnering to bring a special omakase pairing menu. More or less translated from the Japanese to mean 'beauty of the seasons,' KI NO BI is the first gin to be distilled in Kyoto and despite being a relative newcomer to the scene, its rarefied blend of botanicals showcases a deep appreciation for tradition and craftsmanship.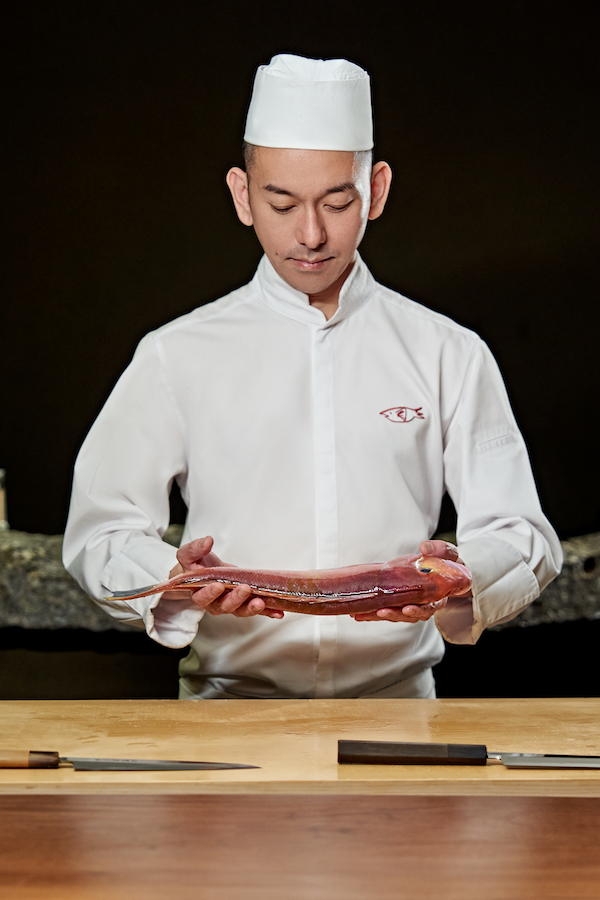 Similarly to KI NO BI, Sushi Hibiki cherishes the tradition behind the art of sushi making. There is a constant strive for perfection in the respected practices of Chef Saito Sam and the artisans behind KI NO BI, by adopting the Japanese philosophy of "kaizen", which is to constantly endeavour to improve one's craft.
The artistry behind KI NO BI relies on the quality of each botanical category that can be found in the artisanal gin, which is distilled separately to retain its unique flavour profiles. Using a curated blend of botanicals native to Kyoto such as juniper, yuzu, hinoki, orris, ginger, bamboo leaves and sansho pepper, the result is a crisp, subtle and refined dry gin that goes in perfect harmony with the delicate palate of the omakase menu, a perfect pairing to linger over and savour the moment.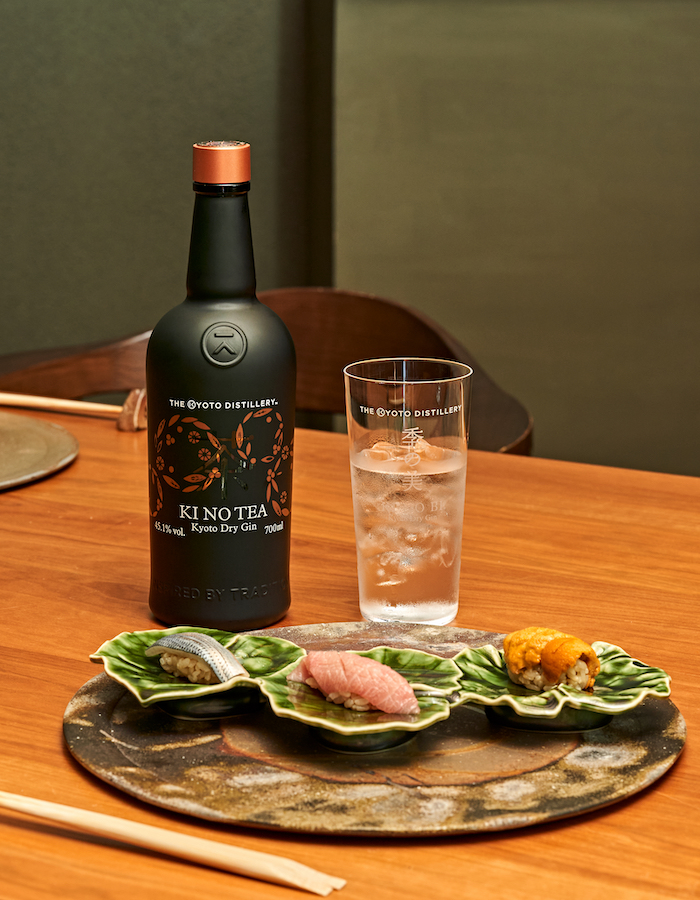 The Miyabi Omakase Course by Sushi Hibiki (the signature 10-course omakase) offers the finest seasonal ingredients to be paired with KI NO BI craft gin.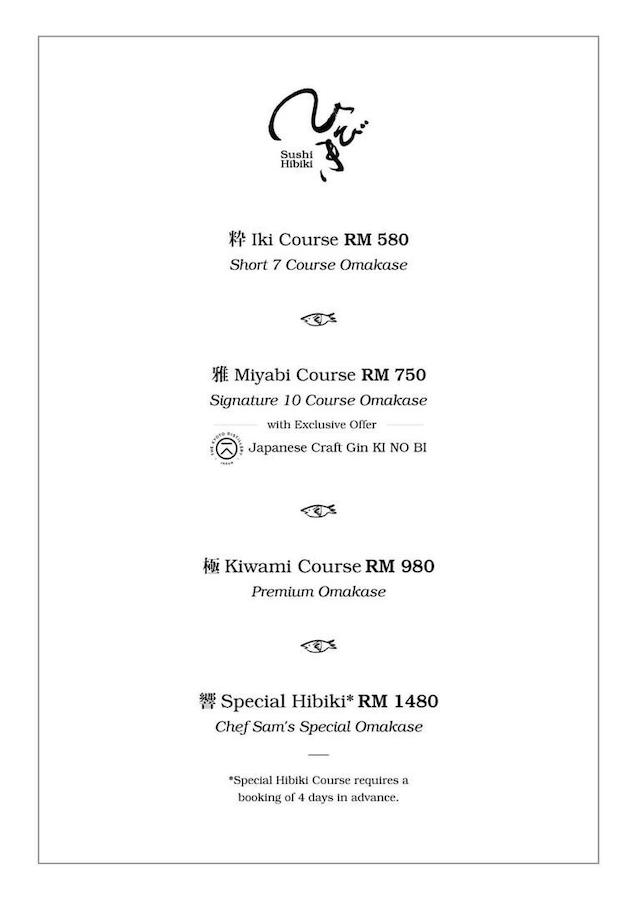 For more information and reservations, click here.