Louis Vuitton's newest Cruise 2024 campaign embarks on a journey of discovery amidst the enchanting island of Isola Bella, Italy. The campaign features English star, Emma Laird, in her first appearance for the Maison, portraying the actress as an intrigued traveller who has just set foot on the island, evoking a desire to explore.
Nestled against the gardens on the shores of Lake Maggiore, the collection is captured by Jamie Hawkesworth with Emma accoutred in creations from designer Nicolas Ghesquière's Cruise collection.
The Maison's Cruise 2024 show held in May this year saw a palette of serene colours which align with the campaign's tenor.
The collection also includes an ensemble of models – Mica Arganaraz, Valentina Castro, Ida Heiner and Chu Wong – who joined Laird in epitomising the spirit of the collection and island alike: an eclectic juxtaposition of style and romantic allure.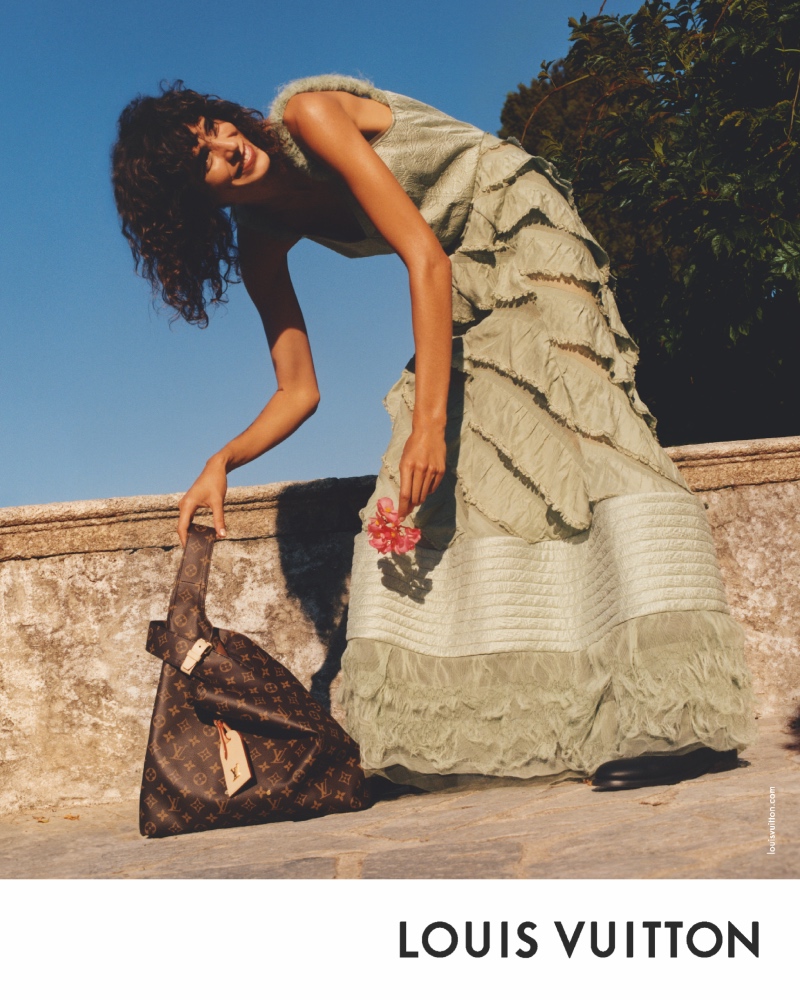 Following the Cruise 2024 show, the Maison revisits the island showcasing the home of the legends of the Borromeo family and watery tales. Inspired by aquatic folklore, the collection mesmerises with its interpretations of merging modernity and dreaminess.