In a dazzling fusion of athleticism and opulence, sports giant PUMA joins forces with crystal-maker Swarovski Creators Lab to unveil a sparkling collection in honour of PUMA's 75th anniversary. The collaboration is a harmonious blend of heritage, quality and innovation that transcends the boundaries of sportswear and luxury.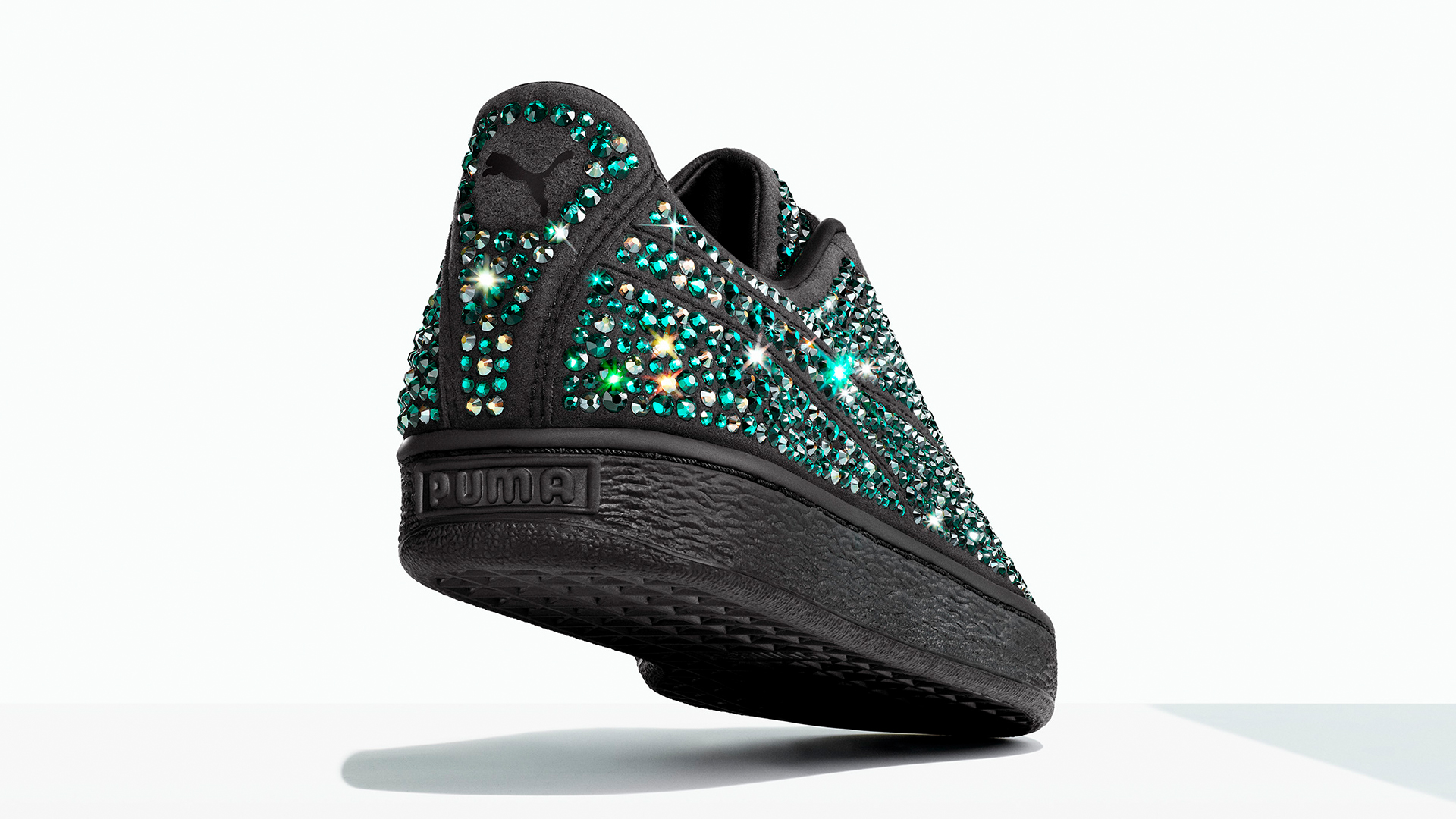 The collection brings Swarovski's signature savoir-faire and vibrant luminosity to two of PUMA's most beloved pieces: the PUMA Suede and the PUMA Hoodie. The PUMA Suede sneakers, featuring a thick black sole and an upper in the signature PUMA archive green, are adorned with rows of meticulously arranged green Swarovski crystals. With each step, the crystals catch the light, creating a mesmerising play of luminosity. There's a subtle addition of PUMA's 75th-anniversary logo on the sock liner, proudly cementing its origin and significance.
Meanwhile, the PUMA Hoodie, with its relaxed, oversized cut, effortlessly combines streetwear nonchalance with high-end elegance. The solid black fabric serves as the perfect backdrop for the PUMA logo, elevated by multifaceted green Swarovski crystals.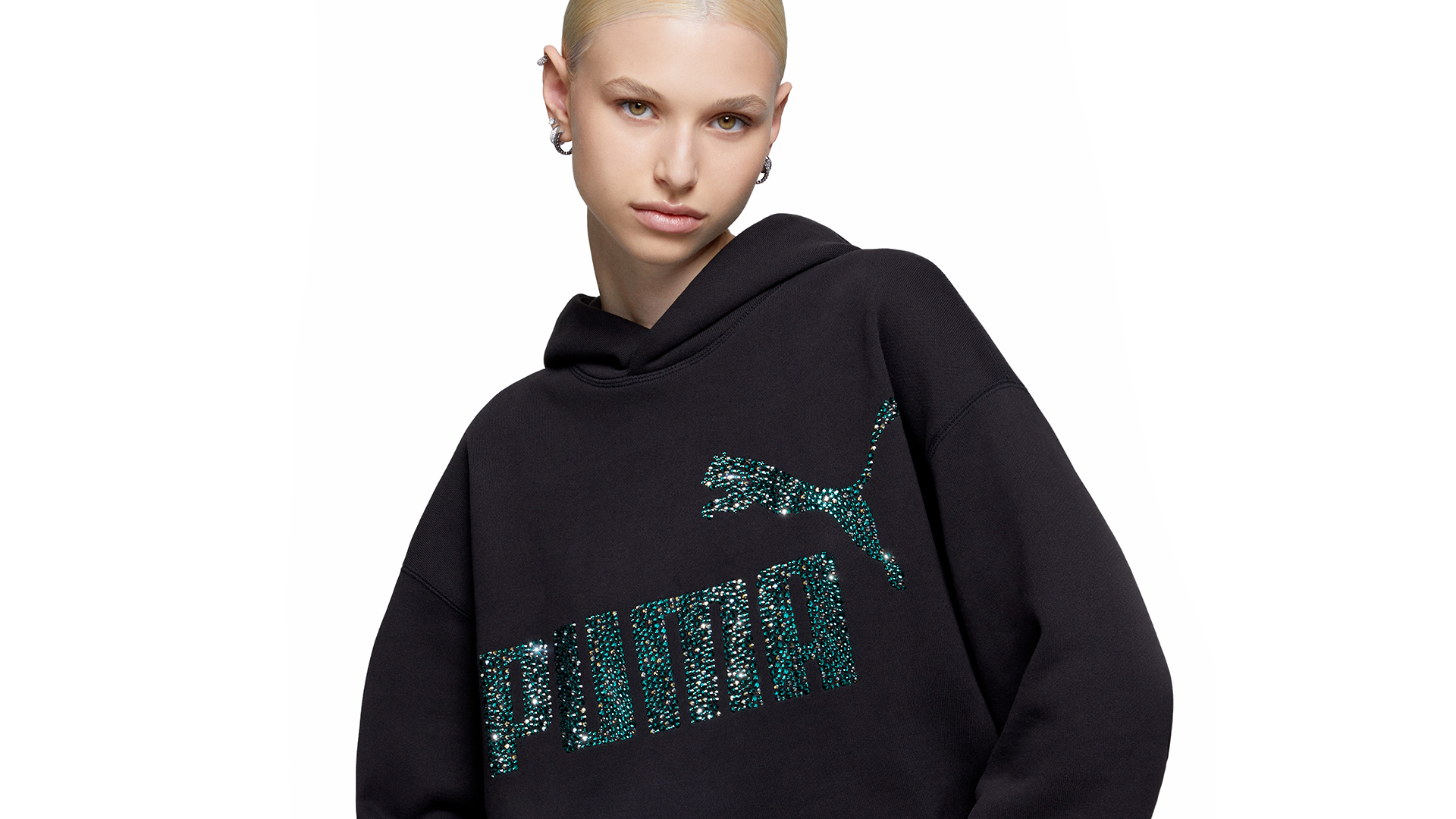 Discover the PUMA for Swarovski Creators Lab collection in select stores or online here.
Images by Swarovski.