All the facts about the latest British action star to break barriers and expectations.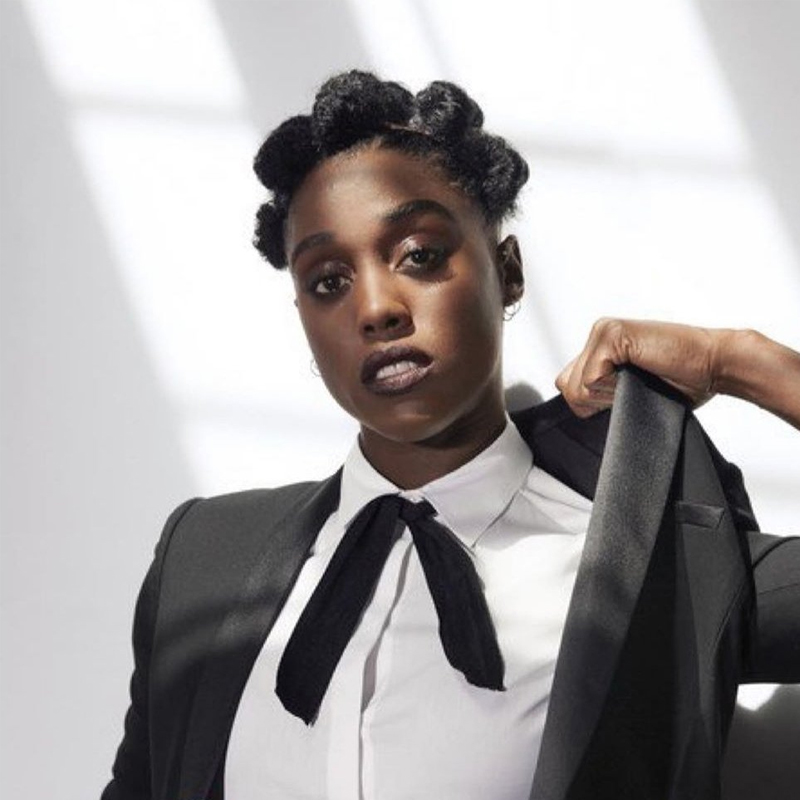 Lashana Lynch's star is rising fast. With the recent confirmation of her role as Agent 007, she will make history as the first black, female M16 agent to star in the Bond series.
Reception has been mixed – but largely appreciative of the direction the series is taking. It's no secret that James Bond's character embodies an old-school sexism that simply won't fly in 2019. It's also a sign of the times that latest Bond scriptwriter Phoebe Waller-Bridge (Fleabag, Killing Eve) wants to ensure the franchise now "treats women properly" – beginning with next year's Bond 25.
As its name suggests, Bond 25 will be the 25th film of the series. Since it's due for a 2020 release, the world has a moment to get acquainted with Lashana Lynch before she takes it by storm.
Proud Jamaican in Britain
Lashana Rasheda Lynch was born in Hammersmith, London on 27 November 1987. However, her ancestry traces back to Jamaica – the birth place of her grandparents. Incidentally, Bond 25 will is set in Jamaica, where Daniel Craig's Bond has retired.
"To be here knowing that we're representing my culture in a franchise that's been running for so long blows my mind, but I feel proud that we're able to employ such beautiful people in Jamaica, and include them in this British movie," Lashana said in the introductory interview for Bond 25. "We're able to mesh the two cultures much like I grew up doing – I'm British and Jamaican at the same time, and now I get to show that on screen."
View this post on Instagram
Strong female role models
Lashana's grandmother immigrated to Jamaica to grant her future generations a better future. Though she has passed, her memory lives on in the 31-year-old actress. In Lashana's words, "She was the core of my wisdom today. She taught me how to have respect for yourself and for others, and how to represent yourself as the best young black woman you can be."
The actress is also deeply respectful of her mother, who raised her as a single parent. Having these two role models in her family helped Lashana affirm her own identity and power from a young age.
Musician at heart
Interestingly, Lashana started out in entertainment as a singer-songwriter. She's a big fan of Prince, as well as 90's music by the likes of Brandy, Monica, and Dru Hill. Back in 2014, she described her style as a "fusion of soul, jazz and experimental."
"I sang before I acted; I sang when I was in primary school and I did singing at Sylvia Young [Theatre School], no acting at all," she shared. "It was my singing teacher, Ray who said "You can't not act when you sing, the two come hand I hand." So I took up acting during my GCSEs and that led to drama school."
Related: Could this Aston Martin be Agent 007's new ride?
She started out on TV…
Lashana Lynch graduated with a BA in Acting from the Arts Education drama school in London, in the year 2010. However, she had already made her first acting credit on the popular British police drama The Bill three years prior.
She went on to act in Silent Witness and Doctors, and was selected by Shonda Rhimes for her 2016 project Still Star-Crossed. Lashana's film debut came in the 2011 film Fast Girls, where she portrayed an Olympic runner.
…but her break-out role was in Captain Marvel
You may remember Lashana as Captain Marvel's best friend, fighter pilot Maria Rambeau. After auditioning for Black Panther and Spiderman: Homecoming, Captain Marvel was her third shot at breaking into Marvel Cinematic Universe. Third time really really was the charm as Lashana stole the show in her role as a passionate friend and mother.
View this post on Instagram
She's already winning awards
Lashana took to Instagram to share the happy news  back in December 2018. She won the Breakout Actress Award at the Capri Hollywood Film Festival. This wasn't the first time she was recognised within the industry: back in 2009, she was awarded the Laurence Olivier Bursary during her second year at ArtsEd.
Low-key fitness freak
As expected of an action star, Lashana is serious about her hours at the gym. She often shares #fitspo content, showing off the body she works hard to tone and maintain. When she played Olympian Belle Newman in Fast Girls, Lashana trained with actual Olympians Jeanette Kwakye and Shani Anderson. If you ask us, that's the sort of dedication that makes a secret agent.